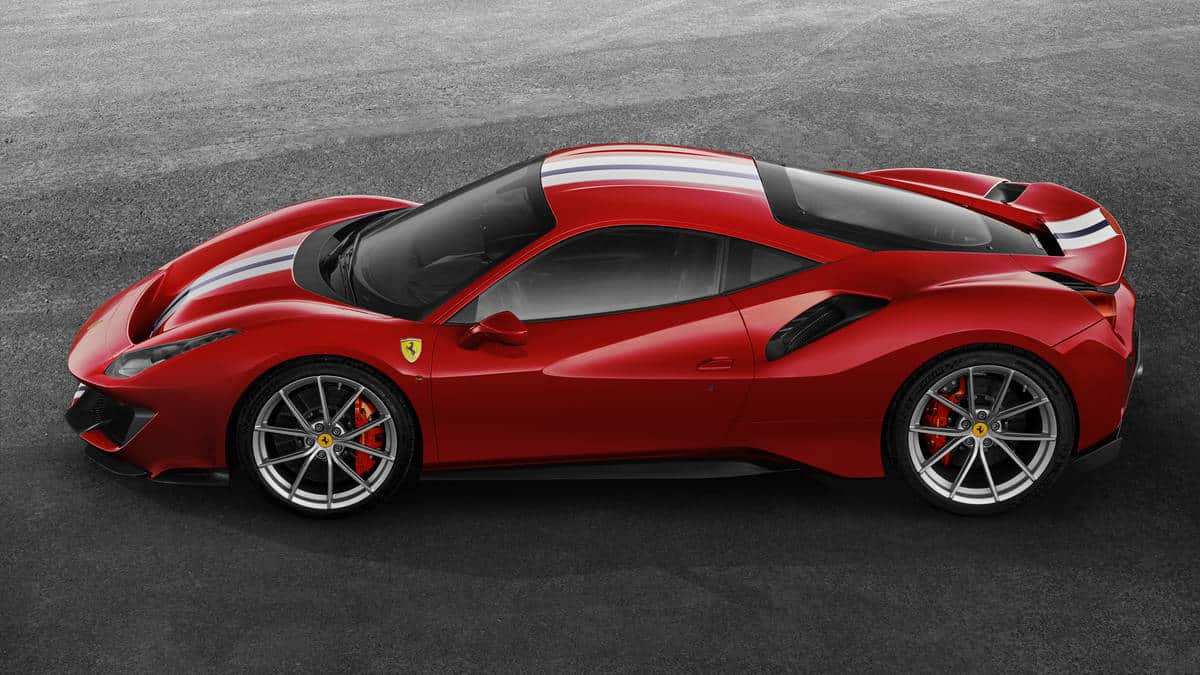 Clever safety features let even amateurs get the best of Ferrari's latest – the Ferrari 488 Pista – and the English translation of Pista? Track!
Be still my beating heart. It's Bob Aldons, The Car Guy, with an opinion piece on the upcoming Ferrari 488 Pista. The guys from Autoweek, are some lucky dudes. Not only do they get the early heads up on most of the important market entries, they even get to drive these 'works of art' when they launch. The Ferrari 488 Pista is due for release at the Geneva Motor Show shortly and as Autoweek say in their extended article, it's a car that even (well healed) average people can afford to buy. At a 'couple of hundred grand' in the US, here in Australia, it will set you back over double that amount. The 'standard' Ferrari 488 GTB runs out at $469,988 plus on roads which takes it, at least here in Queensland, to a checkbook crushing circa half a million dollar ($500,000) price. How do they get it 'so cheap' in the USA? With currency conversions, that equates to about $300,000 here.
So as the previous owner of two Ferrari's (430 and 458) which were sold years ago, I think have an appreciation for this marque. Now if only Hebert Appleroth would consider me for the Ferrari Australia press group (even just in Australia Herbert – please?) I'd guarantee an extensive opinion piece on what I consider to be the world's sexiest cars.
Here's what Wes Rynal, Autoweek's editor since 2009 has to say about the Ferrari 488 Pista.
"Following the 430 Scuderia, 458 Speciale and 488 Challenge comes Ferrari's latest racing-inspired V8-powered beast, the 488 Pista, which will be on Ferrari's Geneva motor show stand Tuesday, March 6. The show opens to the public March 8 through 18 if you happen to be in the neighborhood.
Ferrari touts its racing chops for the Pista's performance boost, specifically its five FIA World Endurance Championship's GTE class manufacturers' titles. The car's development evolved directly from GTE, Ferrari said.
The Pista is more powerful and lighter than the 488 GTB and has better aerodynamics, according to Ferrari. Did we say more powerful? Indeed, the turbo V8 cranks out 50 more horsepower, for a maximum of 710, while torque stays about the same at 568 lb-ft. The Pista weighs a mere 2,822 pounds, 200 pounds lighter than the GTB, thanks to carbon-fiber intake plenums, a lighter crankshaft, and flywheel and titanium connecting rods. The car can hit 62 mph in 2.85 seconds and has a top speed of 211 mph. That should suffice.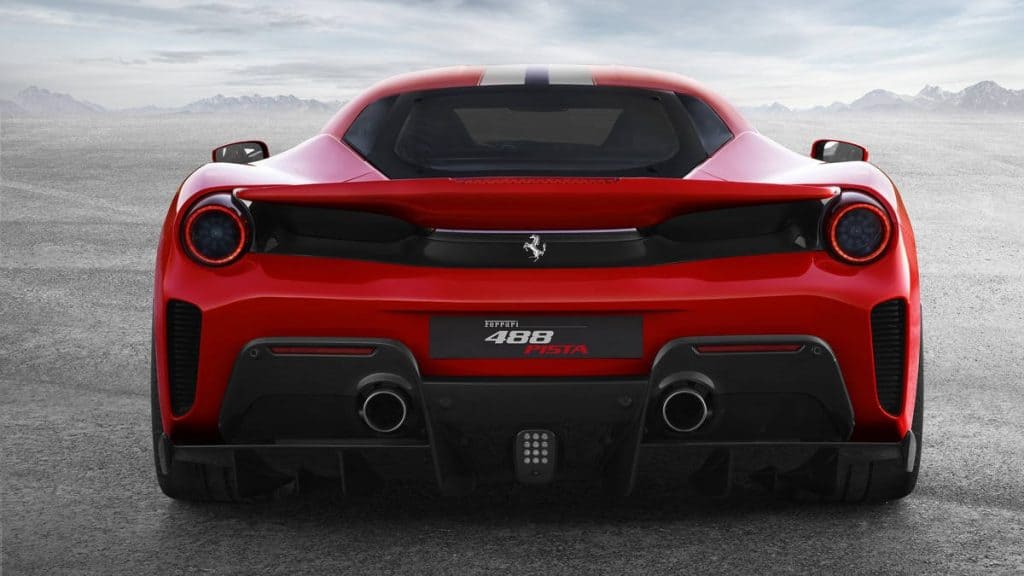 The gorgeous exterior is all about aerodynamics and downforce. The new front and rear diffusers are "inspired by" (Ferrari's words) the 488 race car. The vortex generators are new and the rear spoiler is higher and longer than the GTB. Ferrari says it all adds up to 20 percent more downforce than your garden-variety 488.
Ferrari says it wants the Pista's "full potential" available to "all drivers, professional or otherwise." To that end, the company is introducing what it calls Dynamic Enhancer. It uses Ferrari-developed software to adjust brake applications, making the car more forgiving and predictable in on-the-limit corners. The Side-Slip Angle Control is also new (this is version 6.0), working with the E-Diff 3 and the magnetic shocks, allowing some power-on oversteer."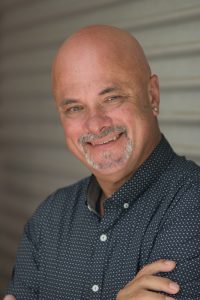 Bob Aldons is the owner and founder of The Car Guy, reviewing cars, reporting on Car Industry Matters, Car Tech and the world at large. He's spent the last forty years immersed in the automotive industry from salesman to the owner of a 7 brand multi-franchise dealership. Bob knows cars.
 Find One
If you're hunting around for a great price on your next new car, you should call the auto expert, Bob Aldons from Car Business. My company, a Car Broker, Car Buyers Agent or Car Buyers Advocate based on the north side of Brisbane, will return your inquiry within 24 hours and make the process of buying a new car easy and stress-free. Are you tired of salesperson tricks? I protect you from the pressure exerted by car dealer's salespeople. There isn't any obligation – just a pretty significant saving.
You're where? Seriously, my services are available for you in any Australian state and territory: from Darwin to Hobart, Cairns to Perth.  Car Broker Brisbane, Sydney, Melbourne, Adelaide, Perth, Hobart, and Darwin – I'm available when you need me to be.
Here's an example
Matt wanted to purchase a Mazda 3 SP25 GT Manual Hatch. The retail value, drive away on that car is around $35,000. Car Business managed to purchase the same car for $28, 123.90 and with our fee Matt paid $25, 588, a saving of over $6000. And how do we know? Another customer, (looking for a new Holden HSV) just paid $35,000 for the same car – but he did it himself, without our assistance
If you've got a vehicle to trade, we have some clever ways to maximize the value – from used car dealers keen for your car to assist you to sell it privately. Finance and Insurance? We can handle that too, and we promise you will not be paying exorbitant dealer markups there either.
Trade In Value Example
2014 Jeep Cherokee Limited. Average dealer trade value – $16500. We achieved $22,000
2014 Volkswagen Tiguan 118TSI. Average dealer trade value – $14000. We achieved $16000
So, to get the best new car price, talk to others and then talk me. I've got the experience to handle the dealers and achieve the lowest new car prices. If you think you're entitled to fleet pricing, I can often get better than that too. Whether you're a small fleet or a large national fleet, Car Business will go to work and get that price down. Lower new car prices are my goal. So you'll get the best prices from us rather than hoping you can help yourself.
If I can't get you the best new car price, better than you can get yourself from a car dealer, we won't charge you any fee. No Saving, No Fee. – that's what you should expect from a car buying expert. 

Car Business WILL save you money on your next new car purchase – guaranteed

The Australian Road Safety Foundation is a not-for-profit organization whose charter is to reduce serious accidents on our roads through training and education. Car Business donates to the ARSF for every car we sell. If you'd like to support this worthwhile foundation, donate to the cause or become a member today
Read more: http://autoweek.com/article/geneva-motor-show/red-hot-ferrari-488-pista-all-drivers-couple-hundred-grand#ixzz57sSkLn48