Thanks to the folks at Which Car, thought I'd re-post this story. Based on a JL Jeep Wrangler and a 745kW Dodge engine, the 2020 Rezvani is perfect for all those 'Ends of Days' folk out there. Probably more so in the USA than Australia, but heck, you'll get the picture.
Here is the story and thanks to Which Car and author Tristan Tancredi
"The bullet-proof TANK is the world's most extreme SUV.
THE zombie-slaying Rezvani TANK has been updated and it's oozing with plenty of military gadgetry and a tuned Demon engine capable of more than 745kW (1000hp).
Street-legal (in the US of A), the body-on-frame 2020 Rezvani TANK is now underpinned by the all-new JL Wrangler – the last-gen sat on the JK platform – and has received massive power gains courtesy of an engine swap.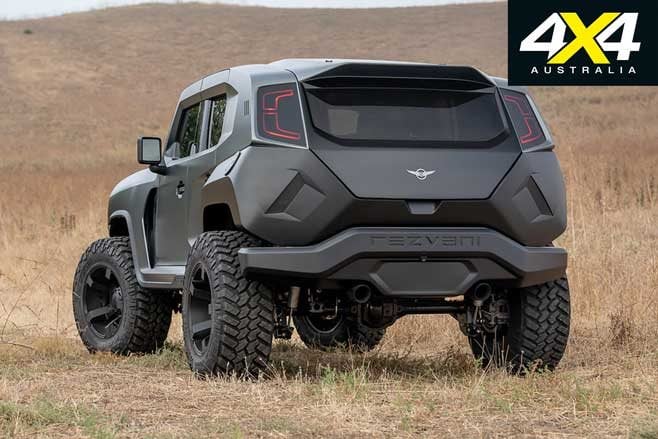 Rezvani opted to drop the previously used 375kW 6.4-litre HEMI V8 and instead shoehorn in a 6.2-litre supercharged V8 engine; the one found beneath the hood of the Dodge Demon. An engine tune by the boffins at Rezvani further cranked up the Demon's maximum power output to more than 745kW (insane!).
"The focus of this generation's Tank was to be athletic in design and stance, have a refined sports-car ride and suspension, have a luxurious interior, and surpass 1000hp, all in a car that's easily a daily driver," said CEO of Rezvani Motors, Ferris Rezvani.
That luxurious interior extends to hand-stitched leather, a suede headliner and a 7.9-inch infotainment screen with Apple CarPlay and Android Auto.
4×4 comparison: JL Wrangler Rubicon v Jimny v G-Wagen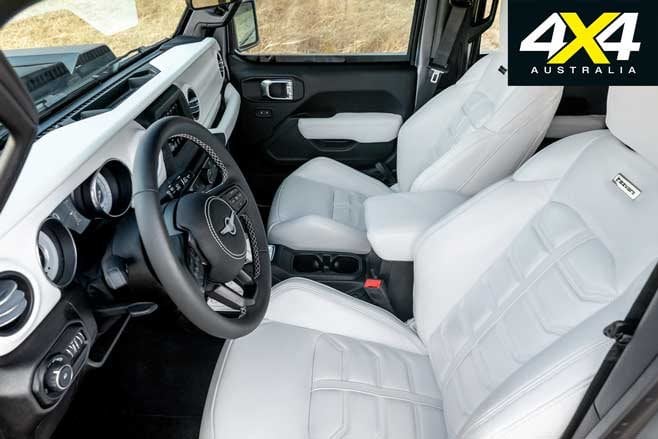 Some of the military-based goodies and options available include a FLIR Thermal Night Vision system; ballistic armour (Kevlar, bulletproof glass and military-grade run-flat tyres); underside explosive protection; a self-sealing fuel tank; an armoured radiator; reinforced suspension; ram bumpers; electrified door handles (yep!); sirens and strobe lights; a smokescreen; continuous video surveillance uploaded to the cloud in real-time; blinding front and rear lights; magnetic deadbolts; an intercom system; gas masks; and a hypothermia and first-aid kit.
Electro-Magnetic Pulse Protection is, amazingly, also a realistic option. Rezvani Motors says of the tech: "Tested at a Department of Defense (DOD) approved testing facility, the EMP protection device is the world's first electromagnetic pulse (EMP) protection technology for a vehicle's entire electrical system.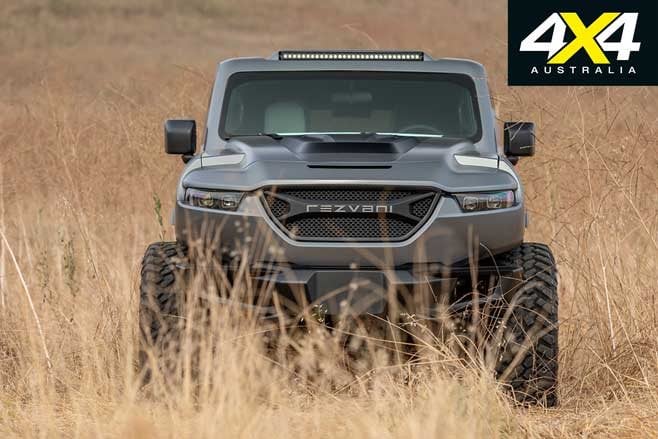 "Proven to exceed military standards, the EMP shield is also one of the world's fastest surge protection devices. The EMP Shield utilises three incredible technologies and a patent-pending advanced design to operate at incredible speeds while also being capable of protecting from over 40 EMP strikes with zero degradation."
The 2020 Rezvani TANK is available in four trim levels: TANK, TANK X, TANK Military Edition and TANK X Military Edition. The base-model TANK starts at US$155,000 (AU$230,000 approx.).