What a chaotic race – 2 red flags 'return to pit lane' in 1 race with the winner not really determined until after the second red flag. And the damage to the Formula 1 cars that didn't finish the race will run into millions in repairs. The 2020 Tuscan Grand Prix was drama-filled from start to finish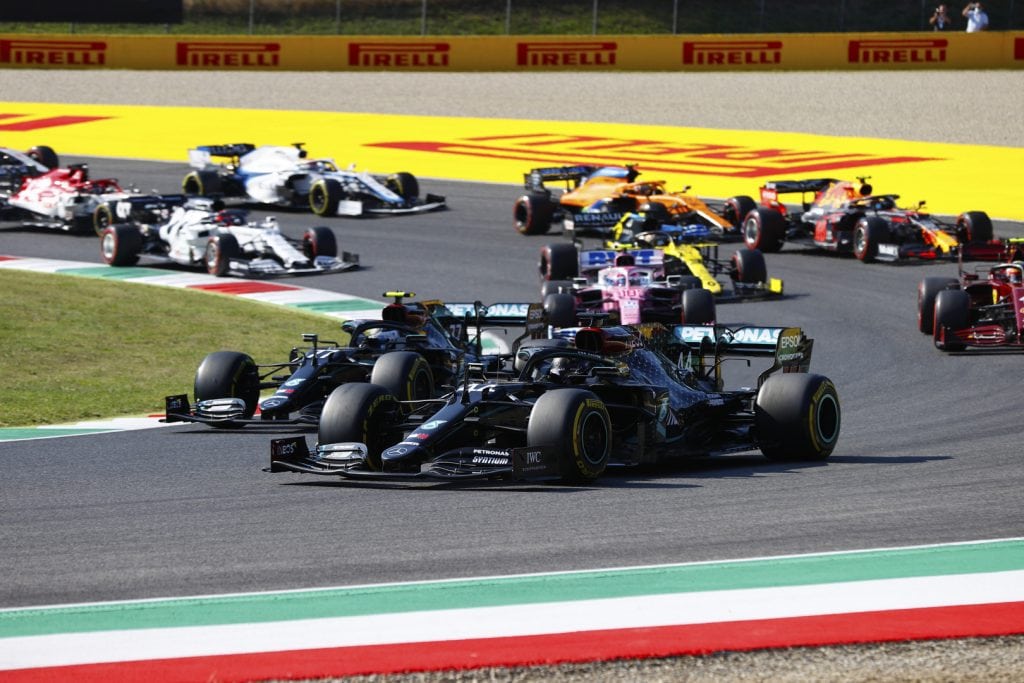 Lewis secured the 90th victory of his career, his sixth of the 2020 season and first at the Tuscan Grand Prix.
Valtteri crossed the finish line in P2 – completing a 1-2 finish for the team.
This result marks the 100th F1 win of the modern era for Mercedes.
Lewis has now scored 222 points finishes, which is a new F1 record.
The result caps off a successful day for the team and our partners, after our junior driver Andrea Kimi Antonelli clinched the FIA Karting European Championship and Petronas Yamaha SRT took victory in MotoGP's race at Misano.
Lewis (190 points) leads the Drivers' Championship by 55 points from Valtteri (135 points)
The Mercedes-AMG Petronas F1 Team (325 points) leads Red Bull Racing (173 points) by 152 points in the Constructors' Championship
Lewis Hamilton
"Today was one of the most challenging days, physically and mentally, I've experienced. I'm pretty exhausted, to be honest, but it feels fantastic to win such a crazy race. It's all a bit of a daze and felt like three races in one day.
It was incredibly tough out there, this track is phenomenal and Valtteri was pushing me hard, so it wasn't easy at all. With all the restarts and the focus that was required, it was really hard. The first start wasn't great and I lost the place to Valtteri, but then the second start was better and I got the place back.
I had a comfortable advantage after that point but then there was another red flag. Anything could have happened on those restarts but fortunately, on the last one, I got my best start of the day and was able to maintain my position. Valtteri was always right there with me and I couldn't make a single mistake, otherwise, he'd be right there to pass me on the straight.
A huge thank you to the team here at the track and back at the factories for all their hard work to make this result possible, and this is a brilliant circuit, so I'd love to come back in the future".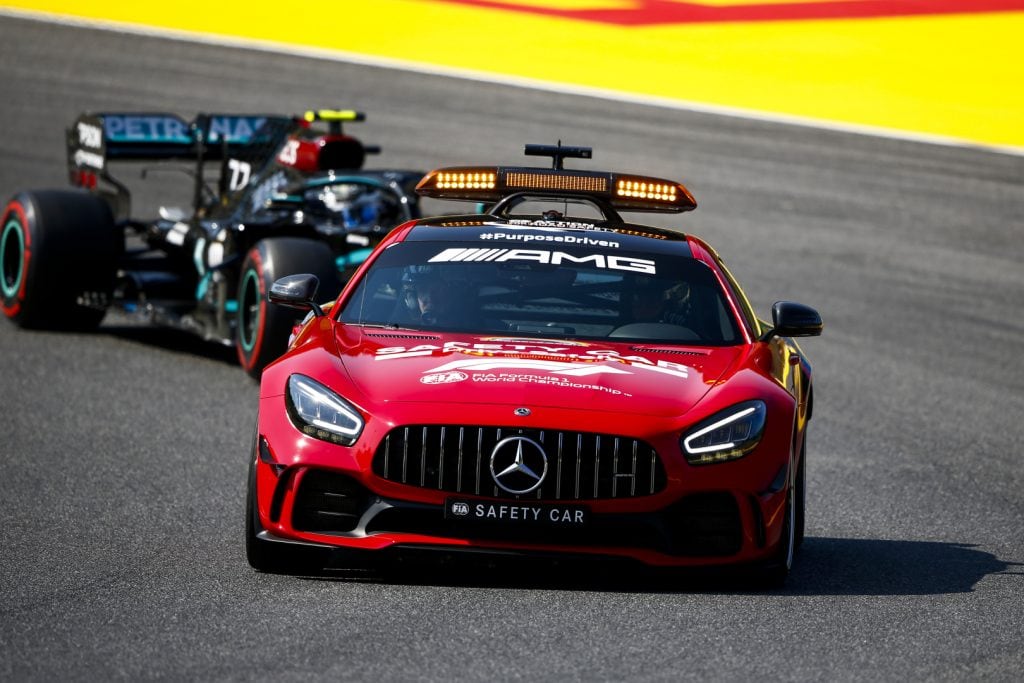 -Advertisement-
Hello. I'm Bob Aldons, the owner and editor of The Car Guy.
The Car Guy is an independently owned car review website. I'm currently testing cars for Mazda, Nissan, Kia, Suzuki, Mitsubishi, Renault, Subaru, and Hyundai. Through Mercedes AMG Petronas Motorsport I'm also writing about the 2020 Formula 1 season
I'm not paid by any car company for my opinion and my companies don't receive advertising revenue to say nice things about them. I call it as I see it.
However, I also own a new car brokerage company – Car Business. Being able to review new cars gives me an opportunity to provide accurate information on these brands. If you're in the market for Any New Car Cheaper, contact me at Car Business and see how I go about saving you some serious money.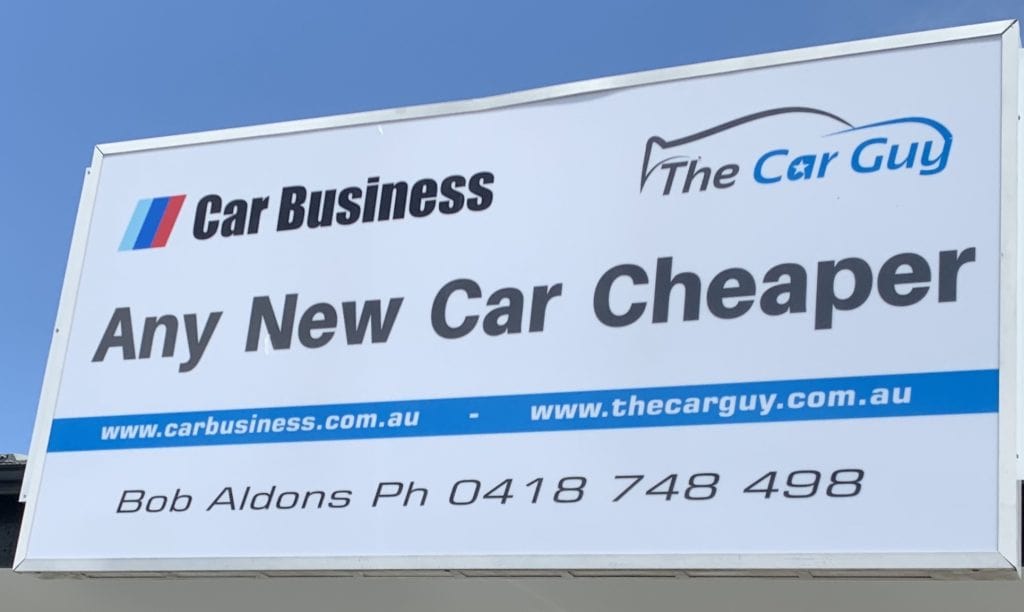 Perhaps you think that you can do the job of buying a new car yourself? If you're after any advice at all, give me a call and ask me any question that you need to be answered.
If you're an Aussie Veteran, I take particular pride in taking care of you. For every car that I source and deliver, I donate part of my fee to Mates4Mates or Brisbane Legacy.
Other Links: New Cars, Corona Virus and Getting a Great Deal