Whether you want to compare drivers, cars, or time, there's no doubt that Lewis Hamilton is one of histories great Formula 1 drivers. Starting from 6th after qualifying, Hamilton was patient, drove to the conditions, had a bit of luck, but finished at the high step on the podium at the 2020 Turkish Grand Prix
#HAMIL7ON: Lewis Hamilton claims seventh career FIA Formula One Drivers' Championship in a season like no other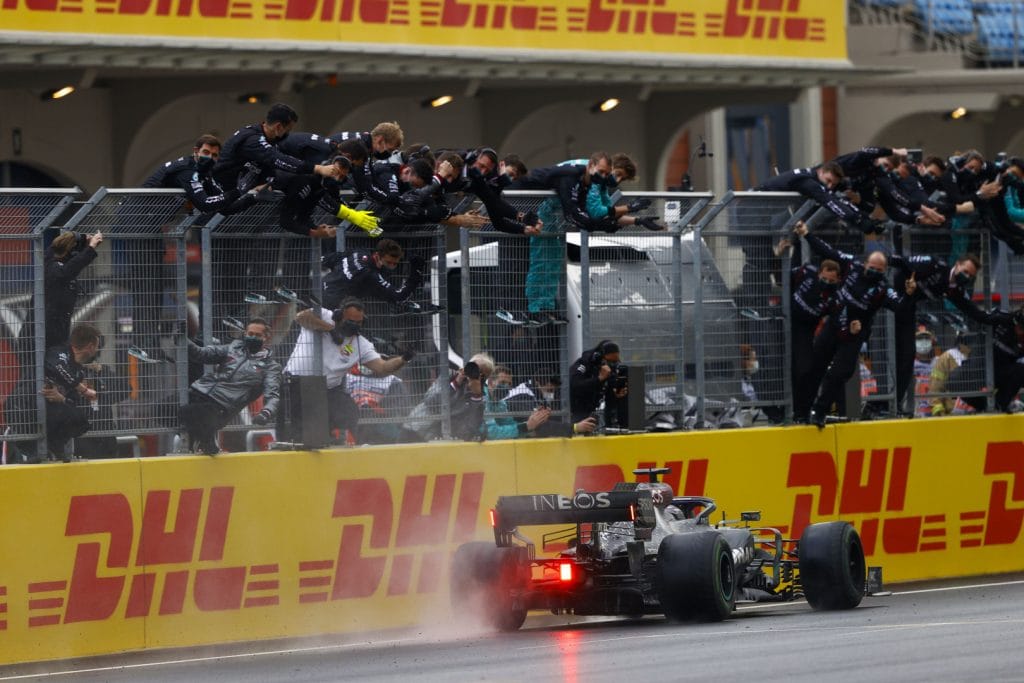 Lewis Hamilton claims the FIA Formula One Drivers' Championship for the seventh time – a record-equalling total
Lewis claimed his 94th F1 career victory – his tenth of the 2020 season and his second at the Turkish Grand Prix Istanbul
Valtteri finished in P14 after a challenging race
Lewis (307 points) leads the Drivers' Championship by 110 points from Valtteri (197 points) – an unassailable lead in the Drivers' Championship with 78 points still to be scored
The Mercedes-AMG Petronas F1 Team (504 points) leads Red Bull Racing (240 points) by 264 points in the Constructors' Championship
Toto Wolff, Team Principal and CEO, accepted the Constructors' trophy on behalf of the team
Lewis Hamiltons Says:
I know often we, or I say, it's beyond my wildest dreams, but I think my whole life I secretly have dreamt as high as this.
But it always felt so farfetched. I remember Michael winning those championships, and all of us drivers here are doing the best job we can, and just to get one, two or three is so hard to get. So, to get seven is just unimaginable. But when you work with such a great group of people, and you communicate, and trust one another and listen to one another, there is just no end to what we can do together, this team and I together.
And I'm so proud of what we've done. And them trusting me out there today like they did, that comes with experience. This year has been so tough… I haven't gone out, I haven't gone for dinner, I've just stayed in my bubble. Getting room service every day, and not really anything exciting and that's naturally because I've got a championship to fight for. I think this year I've sacrificed more than ever before in my whole life. That's made it quite difficult. Making memories like this, I want to wait until I can be around my family, be around all my friends because I want to share it with them. I feel so proud of this race today. I was thinking about moments when it went wrong before, like China 2007 when I lost the championship on worn tyres in the pit lane.
All these things I've learned along the way, I was able to apply today, and that's why you saw the result and the gap you did today. At the same time, I feel like I'm only just getting started, it's really weird. I feel physically in great shape, and mentally this year has been the hardest year for many people, for millions of people. I know things always look great on here, on the big stage, but it's no different for us athletes. And it has been a challenge I didn't know how to get through. But with the help of great people round me, with the help of my team, Team LH, I managed to keep my head above water and focused. I'm hopeful for a better year next year.
And I'd love to stay, I feel like we've got a lot of work to do here. I am working to push to hold ourselves accountable as a sport, to realise we've got to face and not ignore the human rights issues that are around in the countries that we go to, and how can we engage with those countries, and how can we empower them to really change, not 10 or 20 years from now, but now.
And I want to help Formula One, I want to help Mercedes in that journey to become more sustainable. I hope to be a part of that, at least the initial phase, for a little bit longer.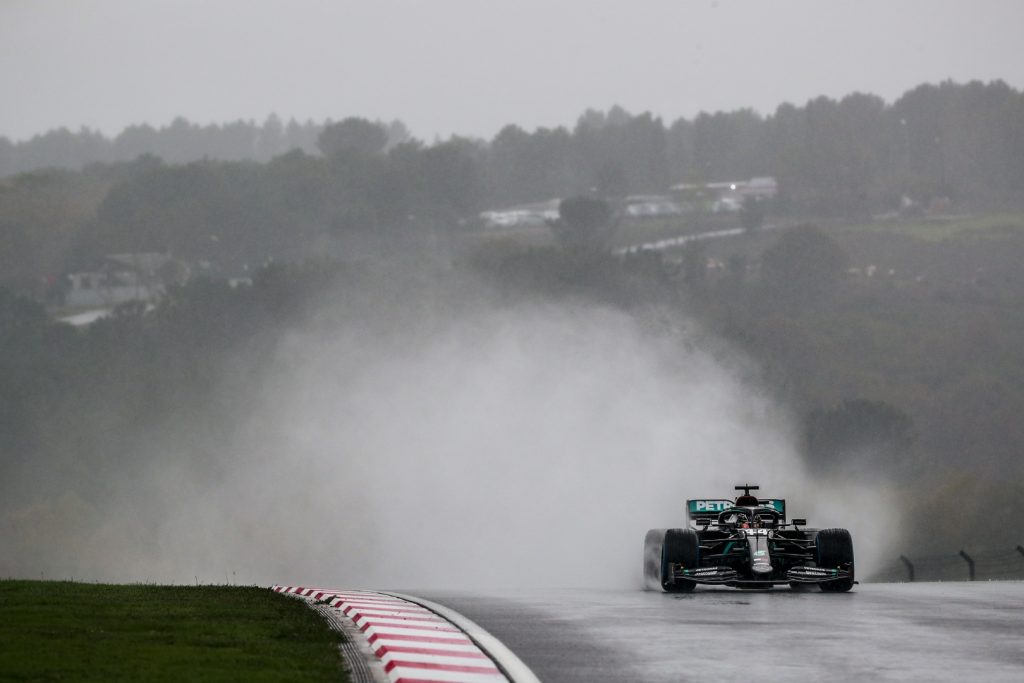 -Advertisement-
Hello. I'm Bob Aldons, the owner and editor of The Car Guy.
The Car Guy is an independently owned car review website. I'm currently testing cars for Mazda, Nissan, Kia, Suzuki, Mitsubishi, Renault, Subaru, and Hyundai. Through Mercedes AMG Petronas Motorsport I'm also writing about the 2020 Formula 1 season
I'm not paid by any car company for my opinion and my companies don't receive advertising revenue to say nice things about them. I call it as I see it.
However, I also own a new car brokerage company – Car Business. Being able to review new cars gives me an opportunity to provide accurate information on these brands. If you're in the market for Any New Car Cheaper, contact me at Car Business and see how I go about saving you some serious money.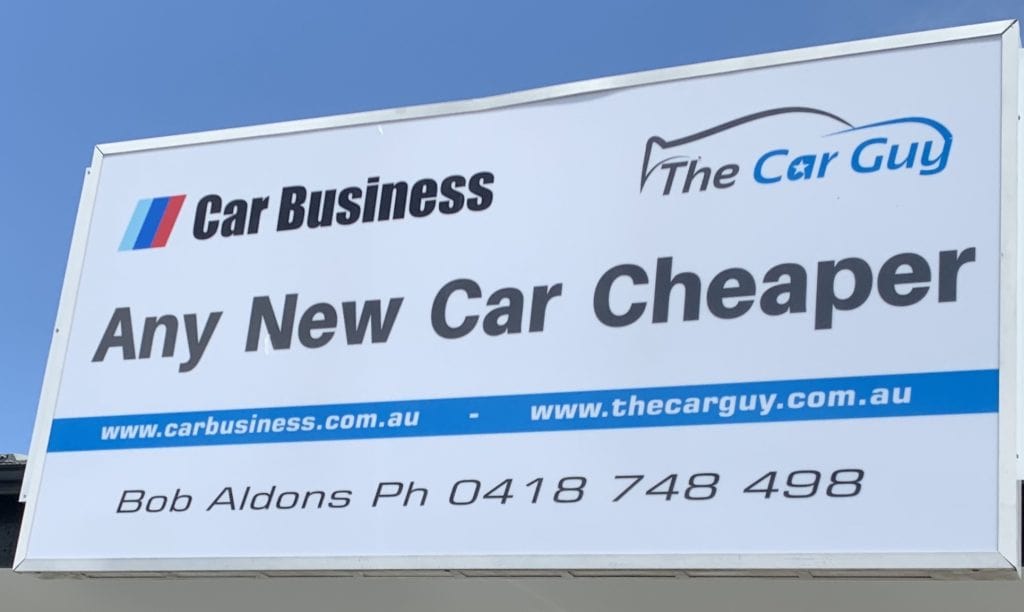 Perhaps you think that you can do the job of buying a new car yourself? If you're after any advice at all, give me a call and ask me any question that you need to be answered.
If you're an Aussie Veteran, I take particular pride in taking care of you. For every car that I source and deliver, I donate part of my fee to Mates4Mates or Brisbane Legacy.
Related Links: https://thecarguy.com.au/transmission-repairs-and-ev-batteries-comment/