Subaru has announced and launched a large 7-seater SUV for the North American market. Welcome to the Subaru Ascent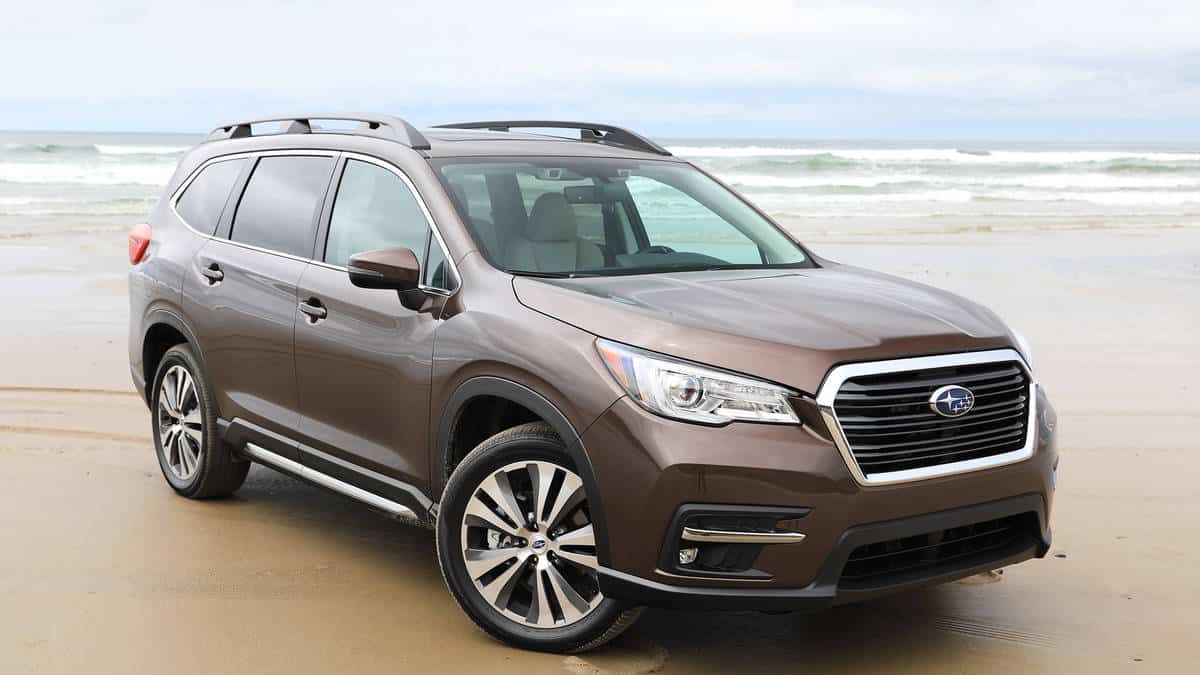 Subaru probably can't use the badge Subaru Ascent here down under – Hyundai already has that moniker sown up, but the upcoming 3-row large SUV from the Japanese company will add to their comprehensive and impressive line-up. XV, Forester, Outback and the yet un-named large SUV are all serious competition for other importers.
Three rows, up to eight seats and no fewer than 19 cupholders aims the Ascent squarely at the large-family-hauler buyer. I'm anticipating a price range from $45500 for the base model up to $62800 for the upmarket luxury version, of course, plus dealer delivery and state government charges. So you expect the top of the line model to retail for just under $70,000 drive away.
Back in 2015, Subaru dropped the Tribeca from its range – it just didn't hit the spot with local buyers. But how things have changed. There's any number of larger SUV's, but not that many with a 7-seat capacity.
Subaru executives will be crunching numbers furiously if they want to position this new large offering capably in the Australian large SUV market. The competition is fierce with Kia Sorento, Hyundai Sante Fe, Mitsubishi Pajero Sport, Nissan Pathfinder, Toyota Kluger and Skoda Kodiaq. Subaru's AWD reputation will undoubtedly hold it in good stead.
Follows the launch and first drive info from autoweek.com.au. Please remember that all information contained in this article is general to the North American market and will vary if and when the vehicle is specified for Australia.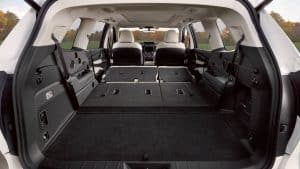 "Eager to strike while the crossover iron is hot, Subaru is rejoining the three-row fray with the Ascent. And they hope the second time's the charm. "We learned a lot of lessons from the Tribeca," Subaru planning manager Peter Tenn said, "and we've applied them to the Ascent." Introduced in 2006, the Tribeca ended production after the 2014 model year, having never found a foothold in the market. Its absence created a gap in the company's product portfolio that forced Subaru owners to look elsewhere when their families outgrew smaller vehicles like the Crosstrek and Forester.
The Ascent is Subaru's largest and heaviest vehicle to date, yet a new, 2.4-liter turbocharged flat-four is the sole engine option. The output is a respectable 260 horsepower and 277 lb-ft. The boxer motor pairs with a revised version of Subaru's continuously variable transmission (CVT), which features eight pre-set ratios to simulate gears. Those "gears" are selectable from steering-wheel-mounted shift paddles.
The engine, gearbox, and all-wheel-drive system come standard across the Ascent lineup, as does a suite of active safety features. Subaru calls it "Eyesight," which includes automatic pre-collision braking, adaptive cruise control, lane departure and sway warning, pre-collision throttle management, and a new head-up display that provides system warnings and vehicle information.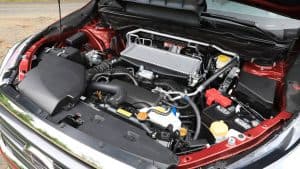 Competing against the Ford Explorer, Honda Pilot, Nissan Pathfinder and Toyota Highlander, Subaru brings space and convenience to the Ascent to woo buyers. Seating capacity is for seven or eight passengers, depending on whether buyers choose second-row captain's seats or a bench.
The Ascent's 113.8-inch wheelbase and 196.8-inch overall length put it squarely in the mid-size territory. Inside, the cabin is spacious and focused on the expected needs of large families –- along with three-zone automatic climate control, 86.5 cubic feet of cargo space with 2nd and 3rd-row seats folded, and as many as eight USB ports, the Ascent features no fewer than nineteen cup holders.
The base model comes standard with a lot but is limited to just 2000 lbs of towing capacity. Premium trim includes equipment to tow up to 5000 pounds. At that level, you also get a power driver's seat, an 8.0-inch touchscreen infotainment system, upgraded interior materials and body-colour side mirrors.
Moving up a rung to Limited adds 20-inch alloy wheels, adaptive LED headlights, chrome accents, push-button start and keyless access. The top-spec Touring trim features unique leather appointments, heated and ventilated front seats, navigation, upgraded audio, a panoramic power moonroof, rain-sensing wipers, and a clever rear-view mirror that uses a dedicated camera to allow the driver to see what's behind the vehicle even when the cargo area is loaded to the brim.
Though the Ascent's aesthetic doesn't stray far from the rest of Subaru's lineup, it commands a presence by virtue of its size. The expanded footprint is immediately evident in the cabin, where passenger volume is ample. "One of our design philosophies was that everyone in the vehicle should have the same level of comfort as everyone else," Tenn told said. "Including the third row."
Subaru meeting that target in the third row is debatable, but the first and second row have an abundance of head, leg and shoulder room. The Ascent feels premium inside, thanks in part to a surprisingly quiet cabin.
Before the drive, I was, admittedly, sceptical of a 4600-pound crossover's ability to get out of its own way with just a four-cylinder mill and CVT, let alone tow two and a half tons. But the powertrain exceeded my expectations. The flat-four is buzzy under heavy throttle, but mid-range torque is stout. Subaru says the Ascent out accelerates the Explorer, Highlander, and Pathfinder from 0-60 mph.
And the low centre-of-gravity of the engine only helped the engineers strike a nice balance between tuning the suspension for responsive handling and comfortable ride.
Although the Ascent is the biggest vehicle Subaru has ever made, it never felt cumbersome from behind the wheel, even when pulling a 4200-pound Airstream trailer behind it.
There was also a brief chance to try the Ascent off-road on a course carved into a rock quarry. With all-wheel drive and 8.7-inches of ground clearance, the Ascent easily overcame all the ruts and loose terrain in its way.
During a steep decline, the Ascent's hill descent control made the drop easy and stable. It's no Jeep Cherokee Trailhawk, but the Ascent is plenty capable for most buyers in this segment.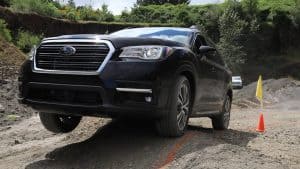 The base Ascent starts at $32,970, putting Subaru's three-row crossover right in line with its competitors. More than price, the Ascent is middle-of-the-road in most every way by design. In an effort to not build another Tribeca, they almost purposely avoided giving it a distinct character.
But maybe that's not a bad thing. While the Ascent doesn't stand out in any particular discipline, it strikes a solid balance in terms of comfort, capability and value. With standard all-wheel drive and high ground clearance, this is a sport-utility for buyers in regions where harsh winters are commonplace and with families who're looking to stray from the beaten path now and again. That's a lot of buyers.
Plus, Subaru offers a lot of features that feel luxury despite mainstream market pricing. Thinking in cost/benefit terms, and folks' general affection for the brand, it may well be that the second time's the charm.
BASE PRICE: 

$32,970
AS TESTED PRICE: 

$45,670
POWERTRAIN: 

2.5-liter turbocharged H4, AWD, continuously variable automatic transmission
OUTPUT: 

260 hp @ 5,600 rpm; 277 lb-ft @ 2,000 rpm
CURB WEIGHT: 

4,603 lbs (Touring)
FUEL ECONOMY: 

20/26/22 mpg

(EPA City/Hwy/Combined)
PROS: 

Spacious inside, torquey boxer engine, standard all-wheel drive
CONS: 

Anonymous exterior design, price climbs rapidly in upper trim levels
Read more about Subaru:https://thecarguy.com.au/wptcgadmn/subaru-xv/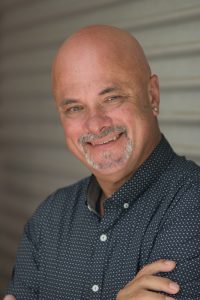 Bob Aldons is the owner and founder of The Car Guy, reviewing cars, reporting on Car Industry Matters, Car Tech and the world at large. He's spent the last forty years immersed in the automotive industry from salesman to the owner of a 7 brand multi-franchise dealership. Bob knows cars.
Find One
If you're hunting around for a great price on your next new car, you should call the auto expert, Bob Aldons from Car Business. My company, a car Broker, Car Buyers Agent or Car Buyers Advocate based on the north side of Brisbane, will return your inquiry within 24 hours and make the process of buying a new car easy and stress-free.
Are you tired of salesperson tricks? I protect you from the pressure exerted by car dealer's salespeople. There isn't any obligation – just a pretty significant saving.
You're where? Seriously, my services are available for you in any Australian state and territory: from Darwin to Hobart, Cairns to Perth.  Car Broker Brisbane, Sydney, Melbourne, Adelaide, Perth, Hobart, and Darwin – I'm available when you need me to be.
Here's an example
Matt wanted to purchase a Mazda 3 SP25 GT Manual Hatch. The retail value, drive away on that car is around $35,000.
Car Business managed to purchase the same car for $28, 123.90 and with our fee Matt paid $25, 588, a saving of over $6000. And how do we know? Another customer, (looking for a new Holden HSV) just paid $35,000 for the same car – but he did it himself, without our assistance
If you've got a vehicle to trade, we have some clever ways to maximize the value – from used car dealers keen for your car to assist you to sell it privately. Finance and Insurance? We can handle that too, and we promise you will not be paying exorbitant dealer markups there either.
Trade In Value Example
2014 Jeep Cherokee Limited. Average dealer trade value – $16500. We achieved $22,000
2014 Volkswagen Tiguan 118TSI. Average dealer trade value – $14000. We achieved $16000
So, to get the best new car price, talk to others and then talk me. I've got the experience to handle the dealers and achieve the lowest new car prices. If you think you're entitled to fleet pricing, I can often get better than that too.
Whether you're a small fleet or a large national fleet, Car Business will go to work and get that price down. Lower new car prices are my goal. So you'll get the best prices from us rather than hoping you can help yourself.
If I can't get you the best new car price, better than you can get yourself from a car dealer, we won't charge you any fee. No Saving, No Fee. – that's what you should expect from a car buying expert. 

Car Business WILL save you money on your next new car purchase – guaranteed

The Australian Road Safety Foundation is a not-for-profit organization whose charter is to reduce serious accidents on our roads through training and education.
Car Business donates to the ARSF for every car we sell. If you'd like to support this worthwhile foundation, donate to the cause, become a member today or just buy your next new car from Car Business
In Closing
My reviews aren't based on power performance or high-speed handling capacity. They're not based on 0-100 Kim/hr of 4.0 seconds. And they're certainly not super luxury vehicles that many other "old timers" are feted on by the likes of Ferrari, Lamborghini, and Aston Martin
Back when I started in the motor industry salespeople were schooled and skilled in a process called the road to the sale. Part of that process was a presentation of the car that the customer was ultimately considering,
The six position sell showed the features, advantages, and benefits as it related to that specific car in the eyes and thought process of that particular customer
Those days of a true car sales professional seem to have gone.
Nowadays it seems that all salespeople want to do is accept that the customer knows everything about the car they're interested in, want to crunch the customer as quickly as possible and get the next sale
In my opinion, this is one of the reasons that there's such a high turnover in salespeople in this industry of ours.
Now I think that I'm a car industry expert, not because I sell lots of cars, but, as I was taught over 40yeras ago, time sells motor cars.
The more time you spend with a customer, the more information you provide them and the more you're there for them Even AFTER they take delivery of their new car, the more repeat and referral business you'll get.
Typically second and subsequent sales only provide 10% of a car salespersons business. Referral business, where an existing customer refers a friend, relation or work colleague back tot eh selling salesperson as someone to trust and buy a car from is even less – probably 5%
So, if you're a young salesperson reading this article, let me tell you that you should be getting 40-50% of your business from repeat and referral business.
And how do you get that much? Well, that's a story for another article or an opportunity to join me in a training course.
Disclaimer
For your interest, my motoring reviews are my opinion of the vehicle I'm testing. The manufacturer or distributor, in this case, Kia Australia, doesn't tell me what to write or ask for a 'nice' review. Nor am I paid for these reviews – I simply call it as I see it.
I often wonder about the 'truth' that I see from other motoring journalists. And I'm particularly referring to newspapers, online forums, and magazines where the company that owns the publication receives substantial advertising support from the various manufacturers.
Do the owners or editors tell their journalists to go easy on the review? I'm not sure, never having been in that position. Would I turn to softer reviews if my company was being paid for good reviews? Not likely. My independence as a writer is not for sale. I'd rather say no than be bought.
In any case, If that ever happens, rest assured that I'll be telling that story with interest.
Read more: http://autoweek.com/article/car-reviews/2019-subaru-ascent-first-drive-going-mainstream-big-way#ixzz5GC3T5ktd