I'm following the year for Lewis Hamilton in 2020. This time at the Styrian Formula 1 Grand Prix at the Red Bull Ring, in Austria. If Lewis wins the championship it will take him to a record-equalling 7th World Championship with Michael Schumaker
I was away for the 'first' race of the season, where Valtteri Bottas stole the show with Lewis further afield. After this race, Valtteri leads the series with Lewis in second place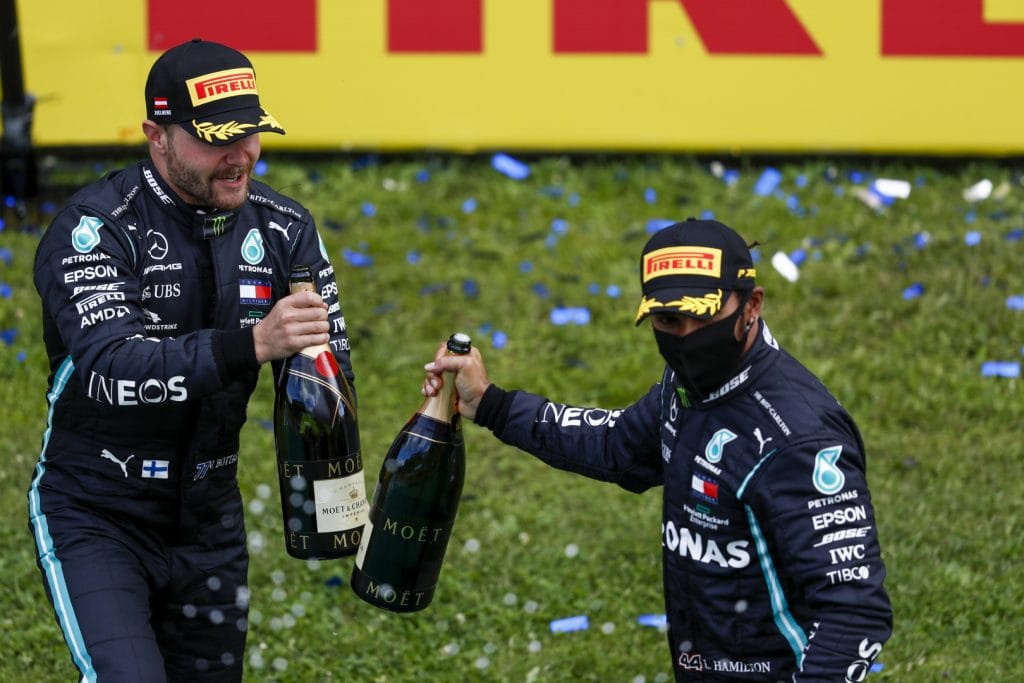 Lewis wins the 2020 Styrian Grand Prix, with Valtteri in second to secure a 1-2 for the Mercedes-AMG Petronas F1 team
• Lewis scored the 85th victory of his Formula One career, his first of the 2020 season and his second win at the Red Bull Ring
• Valtteri finished the race in P2, giving the team its first 1-2 finish of the 2020 season and 54th in Formula One
• Today's race marked the 200th start since Mercedes-Benz returned to Formula One as a works team in 2010
• Valtteri (43 points) leads the Drivers' Championship by six points from Lewis (37 points)
• The Mercedes-AMG Petronas F1 Team (80 points) leads McLaren (39 points) by 41 points in the Constructors' Championship
• Stephanie Travers, PETRONAS Trackside Engineer, accepted the Constructors' trophy on behalf of the team
Here'e the race outcome in Lewis' words.
"This has tended to be one of my weaker tracks, so I am over the moon to have a performance like this today – so, so happy. This feels like a long time coming since the final race of last year and it is a great step forward to come back from a difficult first weekend. The team did a fantastic job with the strategy and then it was about keeping it together, staying off the kerbs and bringing it home.
I tried to get the fastest lap towards the end, but I had 40-lap old Mediums, so it was going to be difficult against someone on new, fresh rubber. A big thank you to my team and everyone back at the factories, they have done a brilliant job. I think it's easy to lose focus and determination, but I don't ever see that with this team. We know there's a long way to go and it's a challenge for everyone, but this is a step forward, for sure".
Advertisement
If you'd rather avoid the new car dealer to and fro, I can assist you with your new car purchase through Car Business. Car Business is a new car broker, based in Redcliffe and taking care of most of the east coast of Australia. We also take look after Defence Force Veterans (DVA Entitlements) who need assistance to purchase a new car.
Car Business Contact Details
Website https://www.carbusiness.com.au https://thecarguy.com.au
Mobile 0418 748 498
Email [email protected]
Office 2/265 Oxley Avenue, Cnr Duffield Road, Margate Q 4019
Facebook www.facebook.com/carbusinessqld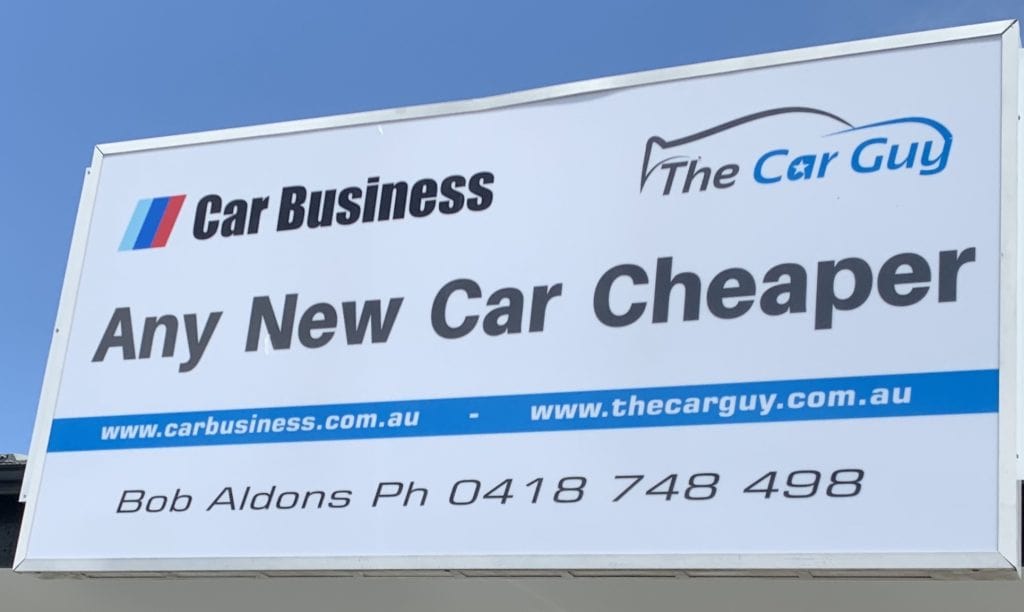 Related Articles: Suzuki Baleno GLX Review – The Car That Can | "All-New 2020 Isuzu D-Max". Finally Coming