Hi Bob Aldons, The Car Guy, with another scoop prior to the 2018 Geneva Motor Show, and this one is from one of my least reported brands, Lexus. I was following a new Audi A7 recently and saw these very impressive indicator lights form the rear tail light cluster. Audi has developed a system with LED's that 'horizontally rolls' the turning indicator. Looks very effective and almost impossible to miss the intention of the driver. Good work Audi. But this leads ono the introduction of the first small Lexus SUV, the UX. Arguably Lexus is very much behind its German competitors. Audi has the Q1, BMW the X1, Mercedes GLA and others in the small luxury SUV market but for diehard Lexus owners, the UX will be a 'not before time' revelation.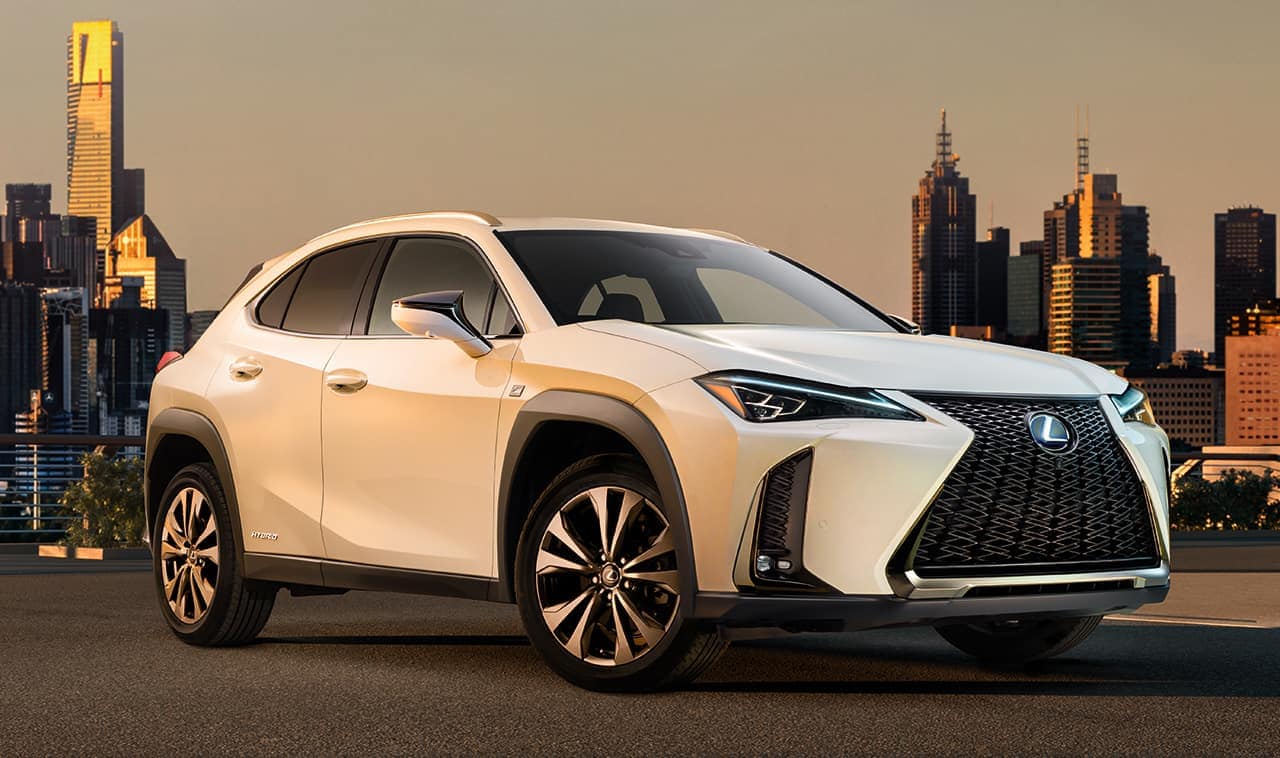 So here following is the article posted by IAB just this morning. My attitude to overseas motoring publications is that if I can't see or drive them, then my audience can expect to at least read breaking news from around the world.
"Lexus has revealed the production version of the Lexus UX Concept. The new small SUV will have its world premiere at the 2018 Geneva Motor Show next month.
The Lexus UX will compete with the likes of Mercedes GLA and Infiniti QX30.
From the original, concept version shown at the 2016 Paris Motor Show, it was expected that the Lexus UX will have a polarising design, and that is exactly what has happened. At the front, the massive Spindle grille takes up the centre, typical of any modern-day Lexus. This dramatic centrepiece is flanked by curvaceous headlamps consisting of triple projectors similar to those seen on the Lexus LC and L-shaped LED DRL. There are large vertical air vents and small fog lamps below them.
On the sides, the Lexus UX has powerful fenders, squarish wheel arch cladding, and dual-tone mirrors. The silver 'F' badge on the front fender confirms that the model seen in the first official video and image is in the F-Sport grade. Moreover, there's a 'Hybrid' badge on the rear door to signify the particular configuration's eco-friendliness. Lexus is yet to reveal the rear-end of the SUV but has teased a full-width taillight strip with retro tailfin-like ends.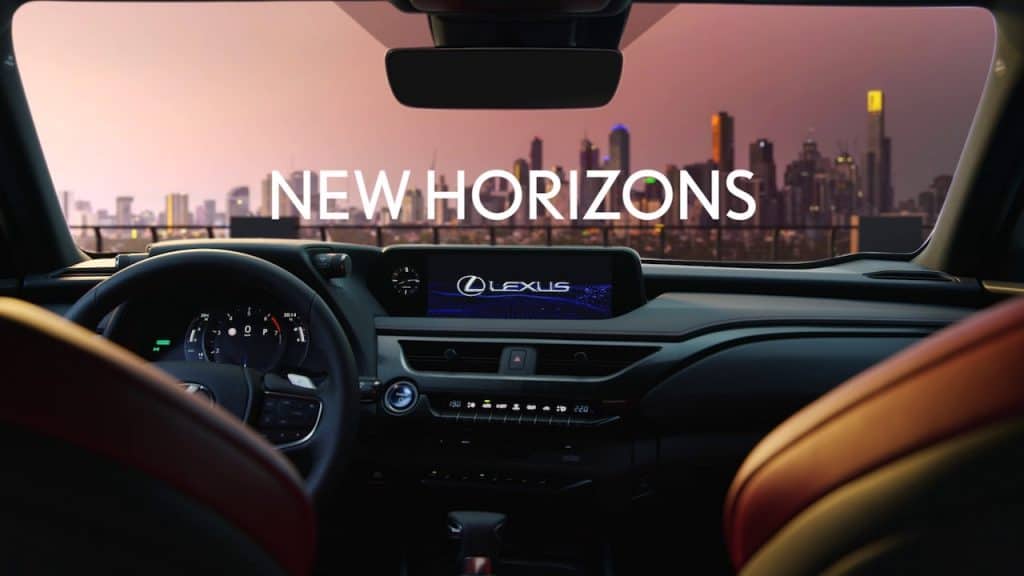 The interior of the Lexus UX looks heavily inspired by that of the Lexus LC with the positioning and design of various elements. The virtual instrument cluster, drive mode selector, engine push-start button and the dual-zone climate control system's switches strongly remind of the flagship coupe. The central display is large and positioned high-up for providing a quick access to the driver with minimal distraction. A small analog clock beside it is an elegant touch to the rather sporty vehicle."
The Lexus UX's interior is quite reminiscent of the Lexus LC and it's expected to go on sale internationally late in 2018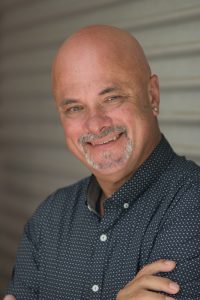 Bob Aldons is the owner and founder of The Car Guy, reviewing cars, reporting on Car Industry Matters, Car Tech and the world at large. He's spent the last forty years immersed in the automotive industry from salesman to the owner of a 7 brand multi-franchise dealership. Bob knows cars.
Find One
If you're hunting around for a great price on your next new car, you should call the auto expert, Bob Aldons from Car Business. My company, a car Broker, Car Buyers Agent or Car Buyers Advocate based on the north side of Brisbane, will return your inquiry within 24 hours and make the process of buying a new car easy and stress-free. Are you tired of salesperson tricks? I protect you from the pressure exerted by car dealer's salespeople. There isn't any obligation – just a pretty significant saving.
You're where? Seriously, my services are available for you in any Australian state and territory: from Darwin to Hobart, Cairns to Perth.  Car Broker Brisbane, Sydney, Melbourne, Adelaide, Perth, Hobart, and Darwin – I'm available when you need me to be.
Here's an example
Matt wanted to purchase a Mazda 3 SP25 GT Manual Hatch. The retail value, drive away on that car is around $35,000. Car Business managed to purchase the same car for $28, 123.90 and with our fee Matt paid $25, 588, a saving of over $6000. And how do we know? Another customer, (looking for a new Holden HSV) just paid $35,000 for the same car – but he did it himself, without our assistance
If you've got a vehicle to trade, we have some clever ways to maximize the value – from used car dealers keen for your car to assist you to sell it privately. Finance and Insurance? We can handle that too, and we promise you will not be paying exorbitant dealer markups there either.
Trade In Value Example
2014 Jeep Cherokee Limited. Average dealer trade value – $16500. We achieved $22,000
2014 Volkswagen Tiguan 118TSI. Average dealer trade value – $14000. We achieved $16000
So, to get the best new car price, talk to others and then talk me. I've got the experience to handle the dealers and achieve the lowest new car prices. If you think you're entitled to fleet pricing, I can often get better than that too. Whether you're a small fleet or a large national fleet, Car Business will go to work and get that price down. Lower new car prices are my goal. So you'll get the best prices from us rather than hoping you can help yourself.
If I can't get you the best new car price, better than you can get yourself from a car dealer, we won't charge you any fee. No Saving, No Fee. – that's what you should expect from a car buying expert. 

Car Business WILL save you money on your next new car purchase – guaranteed

Australian Road Safety FoundationThe Australian Road Safety Foundation is a not-for-profit organization whose charter is to reduce serious accidents on our roads through training and education. Car Business donates to the ARSF for every car we sell. If you'd like to support this worthwhile foundation, donate to the cause or become a member today.