I thoroughly pour through both local and international stories on new car releases, servicability issues and other stuff too. Just yesterday a story came down the pipe from news.com.au by their Iain Curry. It's about a potential 'affordable' small EV coming from Hyundai – Hyundai Casper EV
So I'm sharing with you – if you're in the market for an Electric Vehicle, and one that won't break the bank and you're cautious about Chinese made cars, be patient and the Hyundai Casper EV could be in your driveway in late 2023 or 2024
Hyundai Casper EV could be on the cards for Australia
The current crop of EVs come with price tags that are out of the reach of many buyers. But this cute softroader could change all of that.
Call it cute, call it funky – there's no missing the Hyundai Casper tiny crossover, and an electric version could be on the cards for Australia.
With our market crying out for affordable EVs from established brands, a potential sub-$40,000 zero-emissions city SUV from the Korean giant holds mighty appeal.
While Hyundai has yet to confirm a full-electric Casper – the car's already on sale in Korea using three-cylinder petrol engines – local outlet Pulse reports a test car would be made this year with a production model likely by 2024.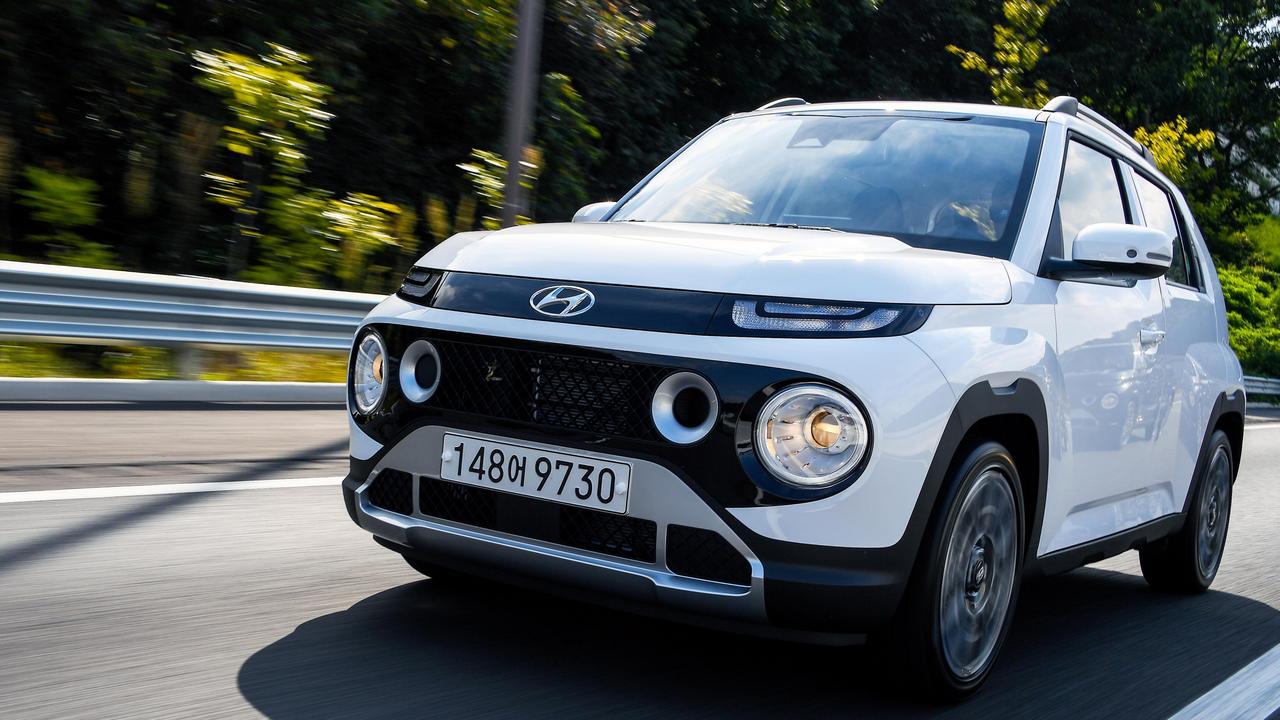 The Pulse news article said a Casper EV would likely offer up to 400km range on a single charge, matching the dominant force on the Korean small EV market, the Chevrolet Bolt EV. Such distances between charges is more than ample for urban drivers.
The Casper looks chunky and toy-like in the metal, but offers surprising cabin space despite being only 3.6m long – exactly the same as the platform-sharing Kia Picanto city car.
The little SUV has five doors, roomy enough seating for four and all its chairs fold totally flat. Incredibly, this allows some Korean owners to fit a mattress and camp inside.
The designer responsible said he wanted the SUV to have "the character of a Fiat 500 and robustness of a Jeep," and be "something playful, cool and young." Job done, we'd say.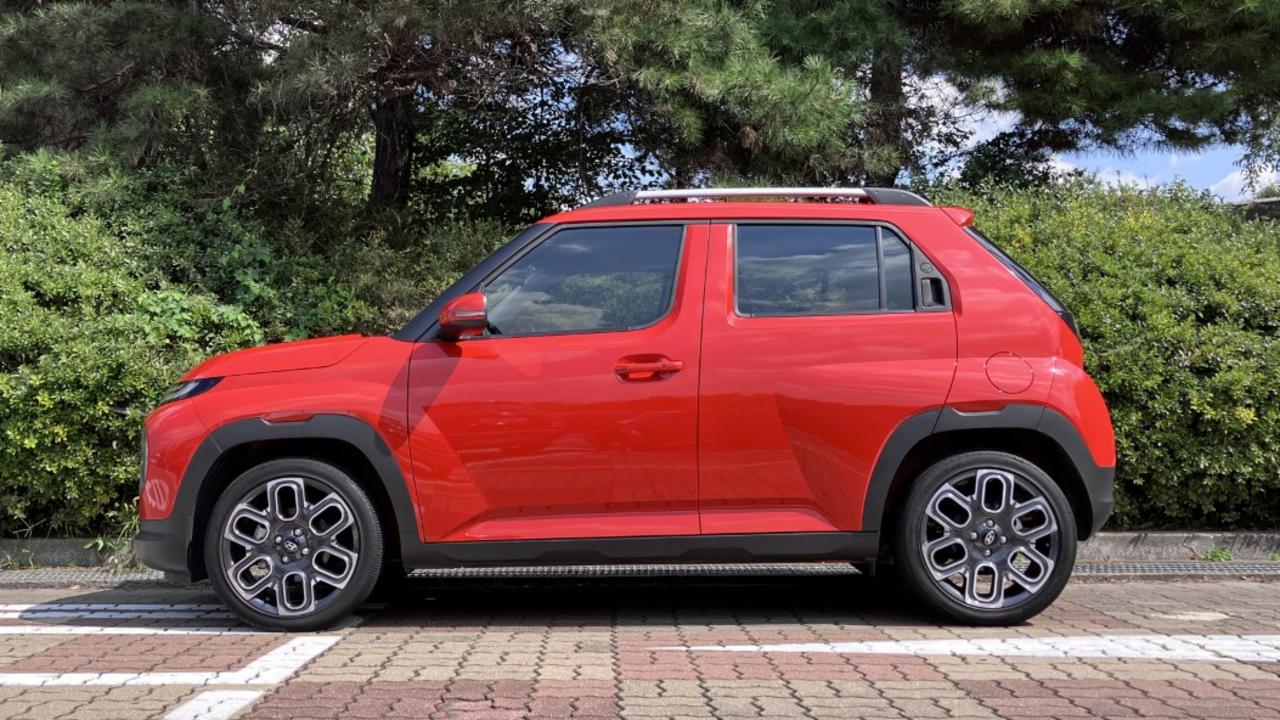 At the Seoul launch of its new Ioniq 6 EV, Hyundai was keen for Australian journalists to sample the cutesy Casper, giving hope an electric version would reach our shores.
"If it (the Casper EV) was built, that car would make sense for Australia," said Hyundai Australia's Bill Thomas. "The Casper looks fantastic, it's a great size and it's a segment that Hyundai has been really good at in Australia in the past."
While just speculation, a Casper EV would ultimately be our cheapest new electric vehicle if it came in for less than $40,000. The MG ZS EV is Australia's cheapest at $44,990 drive-away.
Such segment price-busting would be nothing new to Hyundai – its tiny Excel and Getz models were hugely popular cheap cars for decades.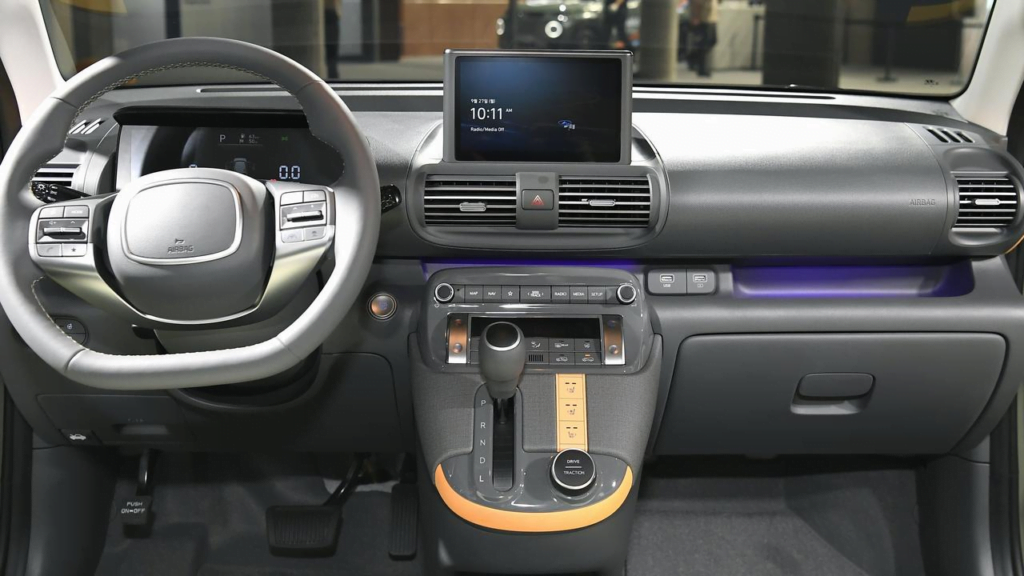 Aussie buyers have all but abandoned small hatchbacks but the Casper's chunky SUV style, tall headroom and impressive specification are more in line with today's tastes.
Giant circular LED lights front and rear join funky vertical light bands, and its muscled arches are filled by 17-inch alloys. Inside there's impressive safety equipment, radar cruise control, ambient lighting, a digital dashboard and heated and cooled faux-leather seats.
It's fun and easy to drive, has great visibility through giant front windows and the cabin's not as titchy as you'd expect. But plenty of road noise and some cheap plastics remind this is a small, budget offering at heart.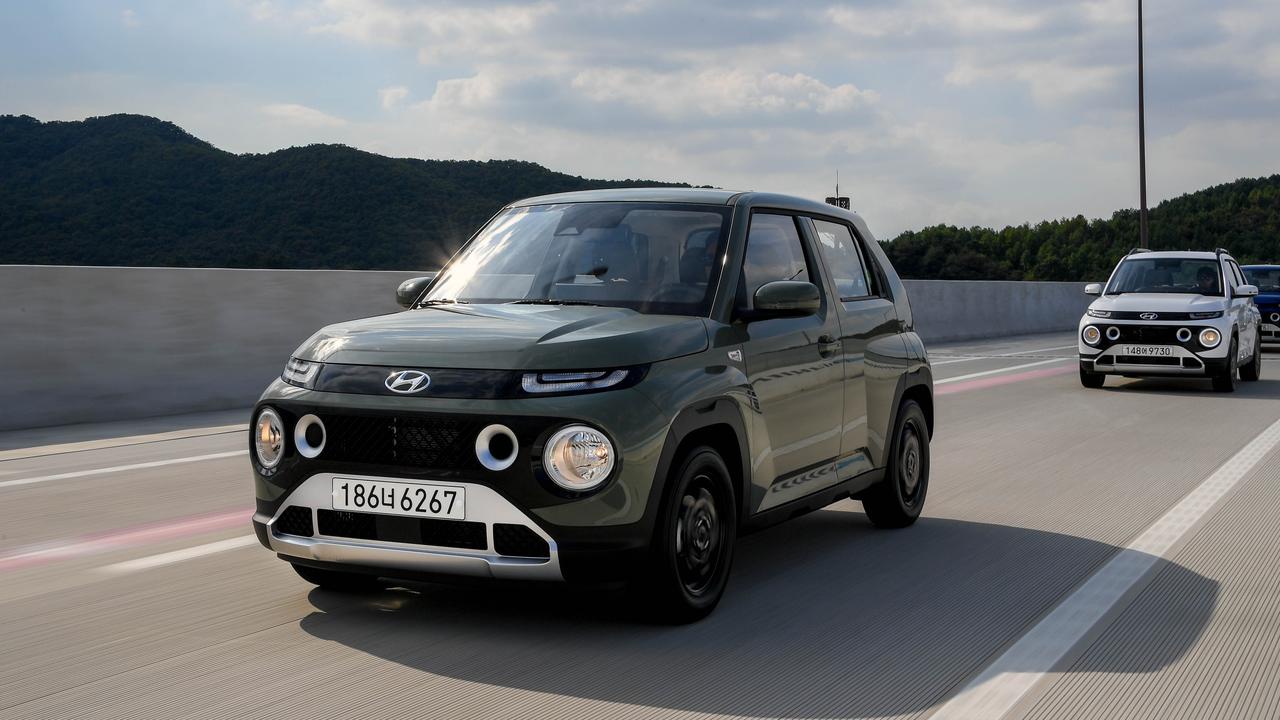 The 76kW petrol version we drove was barely quick enough to get out of its own way, but that's why a zippy electric variant makes such sense.
With EV demand outstripping supply as more of us consider electrics as our next car, the likes of a Casper EV can't come soon enough.
If you're impatient and want to look at a new car (Petrol, Hybrid or EV) get in touch with me at Car Business. I have a buying process that achieves the best results for my customers and my fees are the best in the business. Want more – have a look at my Google Business listing and see what my current customers have to say.