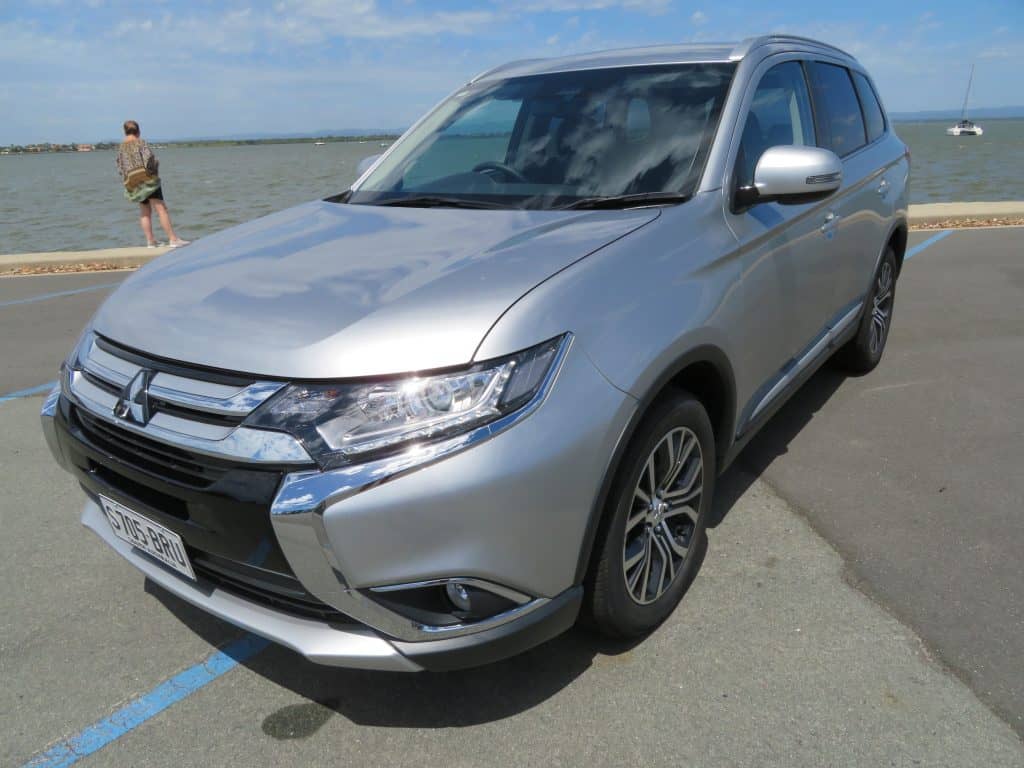 Mitsubishi Motors Australia put me in an Outlander PHEV a month or so ago and now I'm testing the LS All Wheel Drive version in a 5 seater. Currently MMAL are promoting a 7 seat 2WD Auto wagon at $29,990 drive away and I'm thinking that this must be the best value for money 7-seater on the market anywhere.
What is it:    So before I launch into the ins and outs of this vehicle, let me price the variants.
Outlander 7 Seat 2WD Auto                   $29990
With a safety pack                                    $33990
Outlander 7 seater AWD Auto               $35990
With a safety pack                                    $38990
Now with the safety pack you're getting the following equipment
Forward Collision Mitigation System
Adaptive Cruise Control
Lane Departure Warning
And I'm thinking that the extra three of four thousand is worth every cent for these features. If you're carrying your family, all of these safety features will help minimize the potential of an accident and if you do have an accident, reduce significantly the chances of serious injury.
And then you're asking whether an All-Wheel Drive vehicle is worth $6000 more than a Two Wheel Drive. In my opinion, yes it is – particularly if you're purchasing this vehicle for your family. It's certainly a hefty price jump from $30k to $39k but, what price should you really put on safety?
Key Competitors
Arguably the most competitive segment in the Australian car market, the medium SUV market is crowded with excellent vehicles. Even the Chinese brands Haval and MG are producing very good cars. It's almost impossible for anyone to assess these brands and all the models within each model range, so affordability and brand reputation will undoubtedly come into play. Of course there are a few brands that exclude themselves due to historic service and warranty concerns – Ford, Holden Jeep and Volkswagen but the others are all worthy of your consideration.
Ford Escape             Haval H6                   Holden Equinox                  Honda CR-V         Hyundai Tucson      Jeep Cherokee        Kia Sportage                        Mahindra XUV500
Mazda CX-5             MG GS                       Mitsubishi Eclipse Cross       Nissan X-Trail           Renault Koleos        Skoda Octavia         Subaru Forester
Suzuki Grand Vitara          Toyota RAV4           Volkswagen Tiguan
The first Outlander introduced onto the Australian market was just downright ugly with a big 'nose' leading the vehicle. In 2018 however that 'nose' has had a rhinoplasty and the grille and bumper are typical of all the other entrants.
Under the bonnet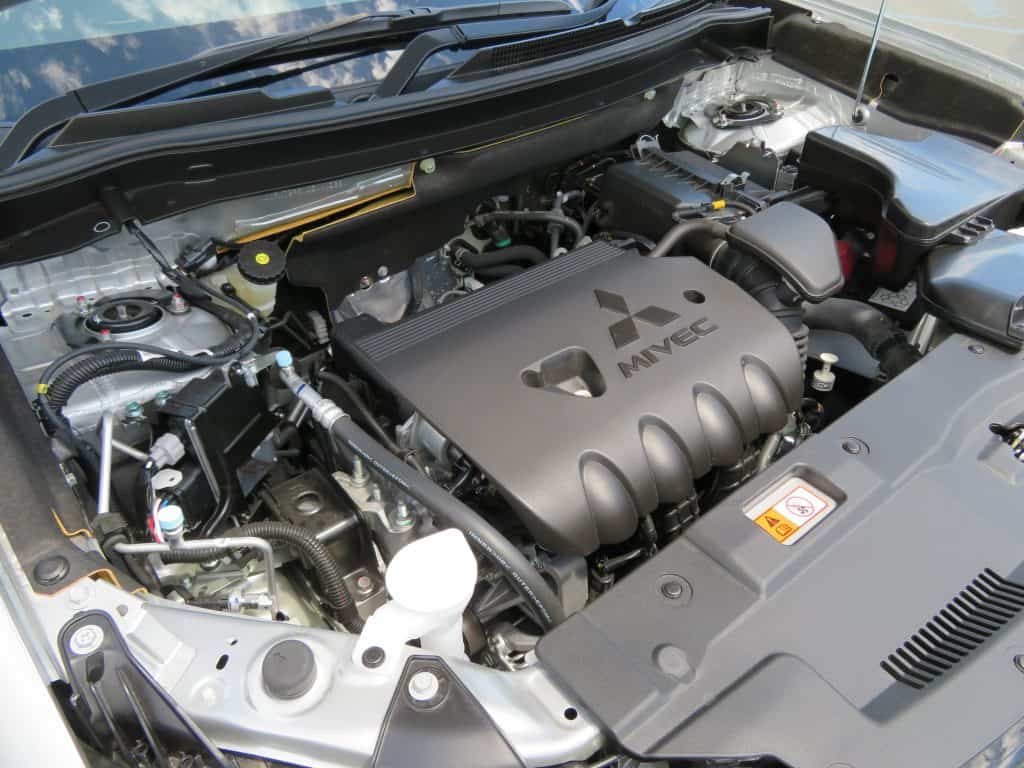 Mitsubishi uses the 2.4-litre Mivec engine – a world engine – that gives enough power and torque. It's mated to a 6 speed CVT transmission. Motoring journalists are prone to criticise the CVT, but over the years, more and more car companies are moving to this type rather than the normal automatic. And why? Simply the CVT transmission is smooth, particularly around the city where most of these vehicles spend their time, they're almost bulletproof (with regular servicing) and there aren't any harsh gear changes.
Down the side
Driver and front passenger SRS Air Bags
Driver and front passenger Side Air Bags
Curtain SRS Air Bags
Knee Air Bag
Anti Locking Brakes
Electronic Brakeforce Distribution
Emergency Brake Assist
Active Stability Control
Active Traction Control
Hill Start Assist
Forward collision mitigation System
Adaptive Crusie Control
Lane Departure Warning
Automatic High Beam
Emergency Stop Signal Function
At the back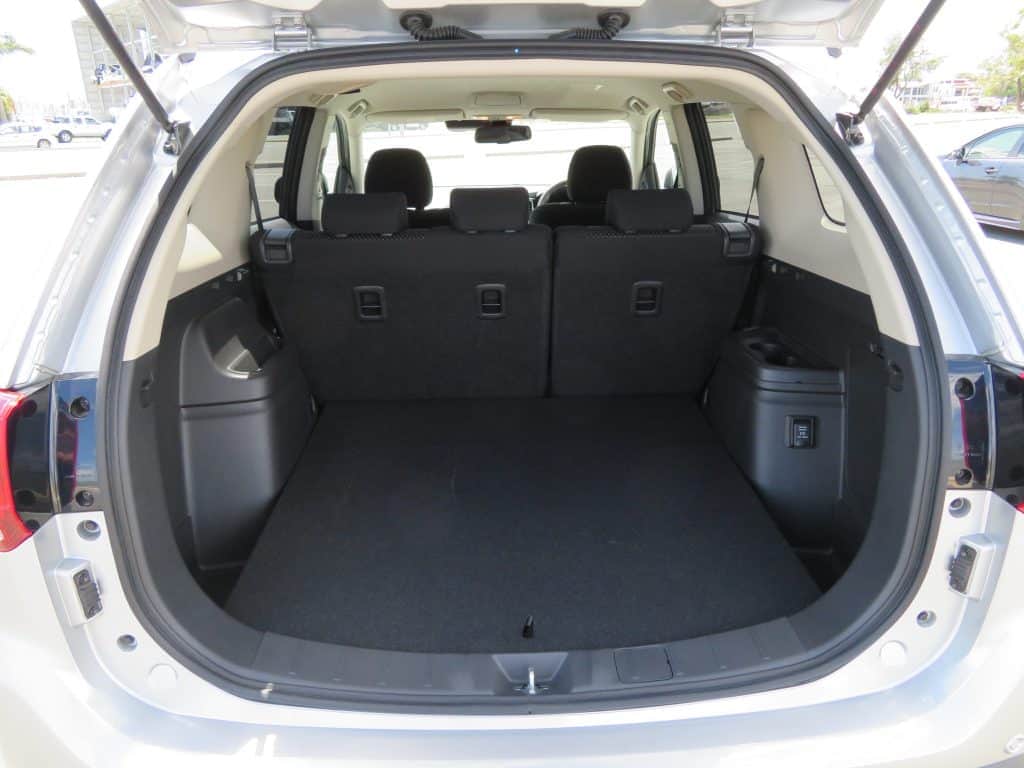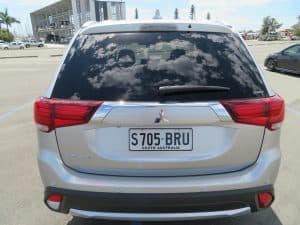 Reverse Sensors, Reverse Camera are standard features adding to the overall safety package.
Give that this LS Outlander is a five-seater the luggage area is massive. Three sets of golf clubs, pram, shopping, market-day purchases – if you can't fit everything into the space, you need a bigger vehicle. Capacity with the second row seats up is a massive 477 litres, with the second row down, 1608 litres. Do you really want to fit a piano in there?
If you want to tow with the Mitsubishi Outlander LS, your load with electric brakes fitted runs to 1600kg which is sufficient for a medium sized boat, pop top campervan or larger trailer. Without electric brakes your capacity drops to 750kg but even that is more than capable of towing the weekend trailer.
Drivers Side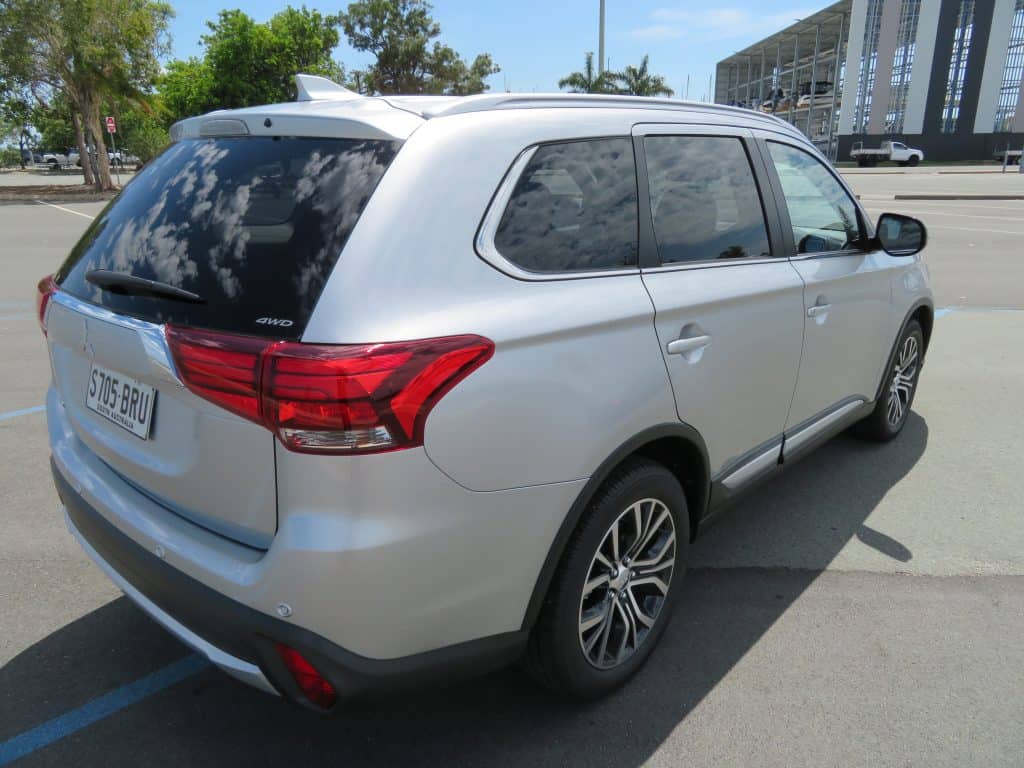 From the Mitsubishi Outlander brochure: "The Mitsubishi Outlander 7 seat SUV models are built for family versatility and flexibility. Both the second and third row seats (7 seat version) can be easily re-arranged and with reclining seatbacks, make for a comfortable ride. You can even fold down all rear seats to create a large flat luggage area. As your needs grown and shrink, expand and contract, Outlanders flexibility mean it can keep up with the pace you set."
Alloy wheels are standard on the LS model and the design cues are similar to all the other competitors in this segment. Rear passenger access is excellent and there's plenty of room to boot, even for the middle seat passenger.
Driver's Seat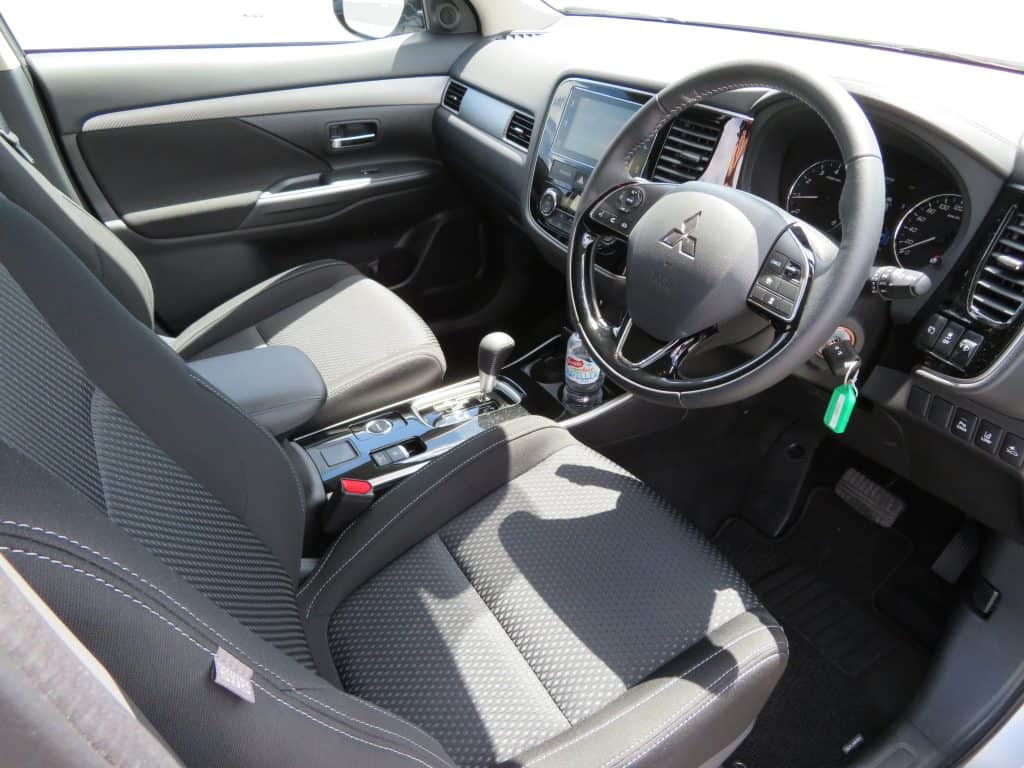 If you can't get comfortable in the driver's seat, you're not really trying.
Features abound in the LS model but include:
Leather steering wheel and gear shift knob
Climate control air conditioning
Chrome accents – everywhere
Pollen Filter
Tilt and Telescopic steering wheel
Driver footrest
Central Door Locking
Push Button Start
Folding door mirrors
Automatic Rain Sensing Wipers
Automatic Dusk Sensing Headlights
Illuminated Glove Box, Illuminated Sun Visors and map lights
Apple Car Play
Bluetooth
On the road
I've driven various SUV's recently – Kia Sportage, Suzuki Vitara Turbo, Haval H6, Land Rover Discovery, Nissan X-Trail, Mazda CX-5 and others. The Mitsubishi Outlander LS all-wheel-drive, is as good if not better than all of these in so many ways. It's smooth on the road, handles extremely well in wet weather, it's spacious and has all the technology you'd want to keep your family safe. And it's quietness is one of its main attributes.
Green Vehicle Guide
The Federal Government's Green Vehicle Guide website uses politically correct terminology to determine fuel economy. Urban, extra urban and combined. I'll call it the way it is – City and suburbs, Highway and still use combined.
You might recall that these tests are conducted in a laboratory to Australian Standards so don't expect to achieve City and Suburb results the same as these. In my experience, I've found that the highway test is closest to the actual economy you'll get, but the city results can be undercooked by about 20%. Hopefully, real world tests and results will be provided this year.
Combined Cycles (Highway and City)                           6.7 litres per 100klm
City Cycle                                                                              8.5 litres per 100klm
Highway Cycle                                                                    5.7 litres per 100klm
Air Pollution Standard                                                      Euro 5
Tail Pipe Co2                                                                        156 Grams per kilometre
ANCAP Safety
These ANCAP safety tests were conducted in 2014 but I expect if tested now, the Mitsubishi Outlander LS would achieve the same or at least similar results.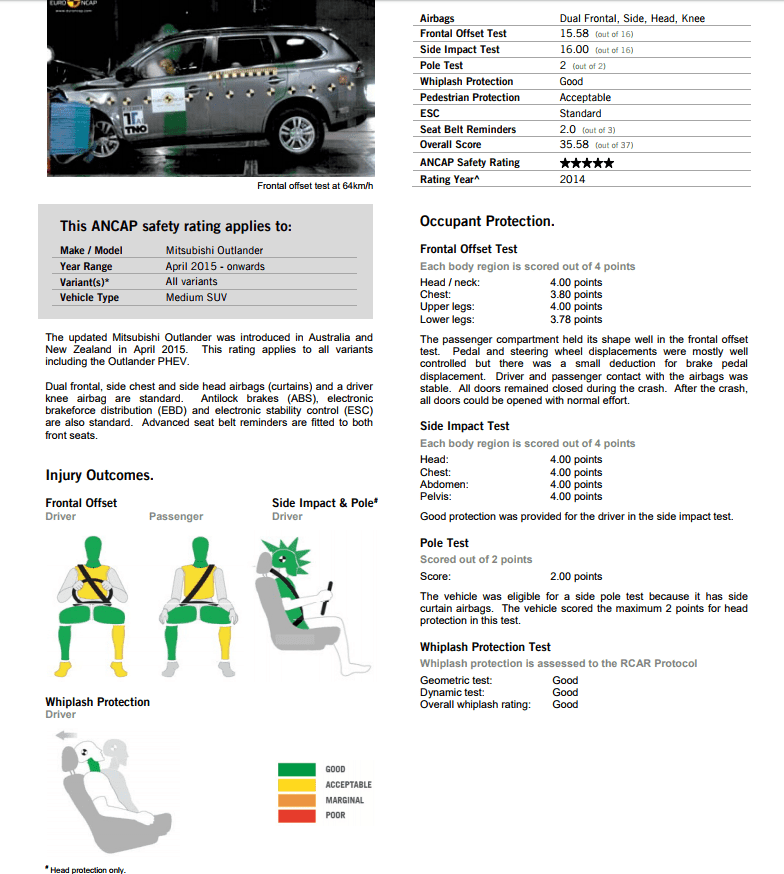 I've stated before in these articles, that there really isn't a bad car being sold in Australia. That being said, if the vehicle you're looking at doesn't have a 5-star ANCAP rating, move on to something else.
Where to buy:
Vehicle provided by Mitsubishi Motors Australia Limited. If you're in the market to buy an Outlander, pick your dealer carefully. When I want to check out the 'worthiness' of a dealer, I Google 'Mitsubishi Dealers Brisbane" where the city is the one that you live in or around.
From a South East Queensland perspective here's the dealers I'd visit
North Side                            Nundah Mitsubishi                         4.3 Stars
South Side                            Motorama Mitsubishi                    4.4 Stars
East Side                               Barton's Mitsubishi                        4.8 Stars
West Side                             Blue Ribbon Mitsubishi                 4.0 Stars
Sunshine Coast                   Cricks Mitsubishi Nambour         4.8 Stars
Gold Coast                            von Bibra Mitsubishi                     4.8 Stars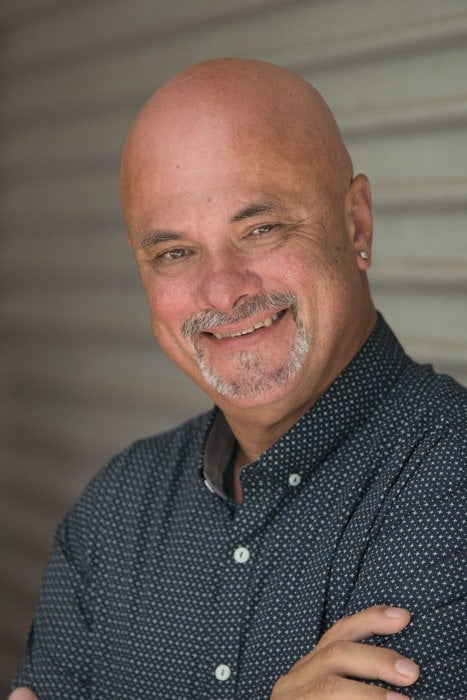 Bob Aldons is the owner and founder of The Car Guy, reviewing cars, reporting on Car Industry Matters, Car Tech and the world at large. He's spent the last forty years immersed in the automotive industry from salesman to the owner of a 7 brand multi-franchise dealership. Bob knows cars.
Find One
If you're hunting around for a great price on your next new car, you should call the auto expert, Bob Aldons from Car Business. My company, a car Broker, Car Buyers Agent or Car Buyers Advocate based on the north side of Brisbane, will return your inquiry within 24 hours and make the process of buying a new car easy and stress-free. Are you tired of salesperson tricks? I protect you from the pressure exerted by car dealer's salespeople. There isn't any obligation – just a pretty significant saving.
You're where? Seriously, my services are available for you in any Australian state and territory: from Darwin to Hobart, Cairns to Perth.  Car Broker Brisbane, Sydney, Melbourne, Adelaide, Perth, Hobart, and Darwin – I'm available when you need me to be.
Here's an example
Matt wanted to purchase a Mazda 3 SP25 GT Manual Hatch. The retail value, drive away on that car is around $35,000. Car Business managed to purchase the same car for $28, 123.90 and with our fee Matt paid $25, 588, a saving of over $6000. And how do we know? Another customer, (looking for a new Holden HSV) just paid $35,000 for the same car – but he did it himself, without our assistance
If you've got a vehicle to trade, we have some clever ways to maximize the value – from used car dealers keen for your car to assist you to sell it privately. Finance and Insurance? We can handle that too, and we promise you will not be paying exorbitant dealer markups there either.
Trade In Value Example
2014 Jeep Cherokee Limited. Average dealer trade value – $16500. We achieved $22,000
2014 Volkswagen Tiguan 118TSI. Average dealer trade value – $14000. We achieved $16000
So, to get the best new car price, talk to others and then talk me. I've got the experience to handle the dealers and achieve the lowest new car prices. If you think you're entitled to fleet pricing, I can often get better than that too. Whether you're a small fleet or a large national fleet, Car Business will go to work and get that price down. Lower new car prices are my goal. So you'll get the best prices from us rather than hoping you can help yourself.
If I can't get you the best new car price, better than you can get yourself from a car dealer, we won't charge you any fee. No Saving, No Fee. – that's what you should expect from a car buying expert. 
Car Business WILL save you money on your next new car purchase – guaranteed.

The Car Guy, Car Business, Genuine Spares Australia all support the Australian Road Safety Foundation – You should too.