Fancy one of these? Even the nomenclature is a mouthful – Mercedes-AMG GT R Pro. And while the price quoted by Mercedes-Benz is not on the road, in Queensland, my calculations indicate that it will be circa $491,560 depending on the amount that dealers will charge for Delivery and Handling.
June 10, 2020: The wildest iteration yet of the most track-focused car in the Mercedes-AMG range will soon be available in Australia, with a strictly limited number of the Mercedes-AMG GT R PRO to be offered via local AMG Performance Centres.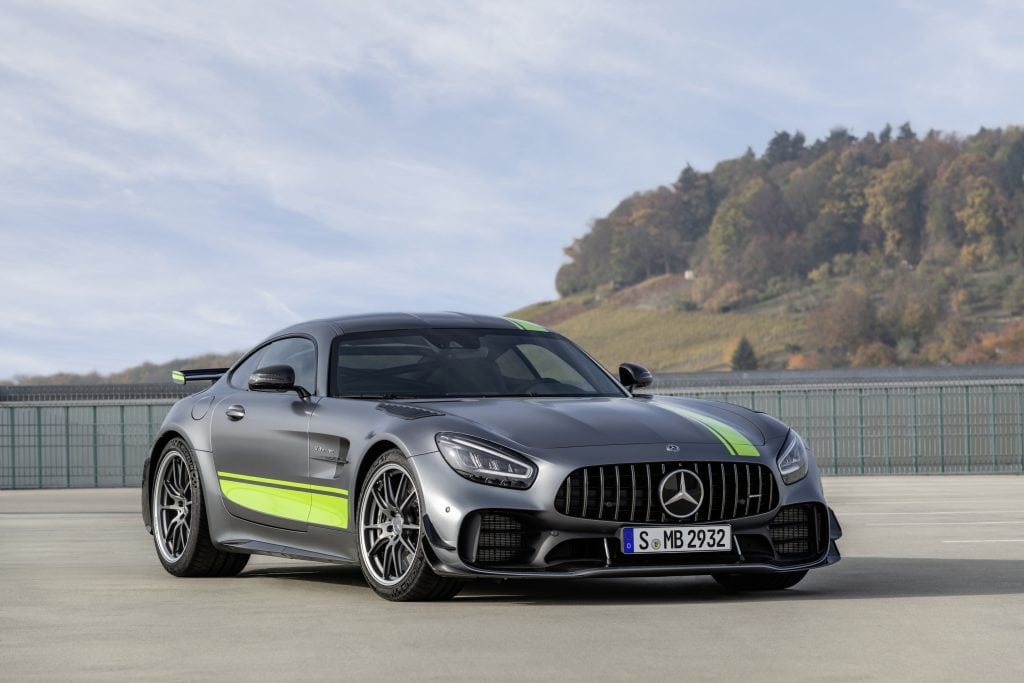 Just 15 of the final examples are set to arrive as the global production run of 750 units is completed. Each Mercedes-AMG GT R PRO adds performance-enhancing, weight-optimised and eye-catching features to the acclaimed Mercedes-AMG GT R Coupé; the vehicle was chosen to marshal the Formula 1® field as the official Safety Car for the world's most high-tech racing category.
The addition of a range of motorsport-inspired features positions the GT R PRO as the ultimate track day racer of the Mercedes-AMG range, whilst still being able to be driven every day on the road.
In the sternest challenge of road car prowess – a lap of the fearsome Nürburgring 'Nordschleife' in Germany – the GT R PRO has lapped the 20.6 km circuit in just 7 min 04.632 sec, more than six seconds quicker than the GT R on which it is based.
"Australians continue to show their affection for Mercedes-AMG, with an appreciation of the way each vehicle looks and performs and also of the brand's motorsport heritage. We are very pleased to have secured a limited quantity of the AMG GT R PRO for our Australian customers who want to take the already impressive AMG GT R to the next level in performance," says Horst von Sanden, Mercedes-Benz Australia/Pacific CEO and Mercedes-Benz Cars Managing Director.
Race-inspired package
A new AMG coil-over suspension system offers more adjustability to tailor the GT R PRO's set-up to a particular circuit. As in professional motorsport, the driver is not only able to set the spring pre-load length mechanically, but can now also adjust the compression and rebound of the dampers. This is done quickly and precisely without tools, via a click system with an integral adjustment dial on the damper. This means that the settings can be dialled-in for slow and fast compression movements, as is common practice in motorsport.
The front axle is fitted with an adjustable torsion bar made of lightweight carbon-fibre. Its steel counterpart at the rear is likewise adjustable, and also saves weight due to its hollow tube design.
A carbon-fibre shear panel in the underbody of the rear end also contributes to handling precision. Lightweight and rigid, it stiffens the rear-end structure to add even more stability to the body shell.
Electronically controlled dynamic engine and transmission mounts from the GT R have been retuned to further increase agility and deliver high-precision response and clear feedback.
The Mercedes-AMG GT R PRO also includes the Track Package, comprising a bolted steel roll cage and two rear braces and four-point safety harnesses for driver and front passenger (in addition to three-point seatbelts required for road compliance). The system further improves the already excellent vehicle rigidity, with a positive influence on driving dynamics.
Lightweight componentry
The extensive use of lightweight carbon-fibre components is supplemented by lightweight, fade-resistant ceramic high-performance compound brakes, plus AMG bucket seats made of clear-coated carbon fibre, and lightweight 20-inch AMG Performance 5-double-spoke forged wheels in exclusive painted titanium grey with a high-sheen rim flange.
A standard-fit Carbon Package includes the front splitter, fins in the wings, trim strips in the side sills and a diffuser with high-quality clear-coated carbon-fibre finish, plus a carbon-fibre roof with lowered centre redesigned for helmet clearance.
In addition, the GT R PRO features side mirrors, the rear wing, door trims, door sills and centre console trim all made of carbon-fibre.
Aerodynamic improvements
The overall performance of the AMG GT R PRO is also enhanced by aerodynamic fine-tuning. The redesigned front apron is fitted with two flics at the sides made of clear-coated carbon fibre. The lower flics transition virtually seamlessly into the front splitter, which was extended further forward and is held by small metal braces to stabilise the front splitter at higher speeds. The louvres in the front wings effectively vent the wheel arches, and consequently contribute to reducing front-axle lift.
At the rear, a clear-coated carbon-fibre aero element at the wheel arch on either side rises up vertically almost to the level of the tail lights.
Potent power
The AMG GT R PRO packs a biturbo 4.0-litre V8 engine sending 430 kW (at 6250 rpm) and 700 Nm (between 2100 and 5500 rpm) to the rear wheels via an AMG SPEEDSHIFT DCT 7G seven-speed transaxle. The sprint from 0 to 100 km/h is clocked at just 3.6 seconds.
Racy looks
In addition to the significant addition of carbon-fibre exterior trim elements, the special status of the GT R PRO is underscored by racing stripes running over the bonnet and roof, as well as along the sides of the vehicle. One eye-catching combination is matt designo Selenite Grey magno paint finished with light green wrap; all other colour variants are matched with stripes in matt dark grey.
Extra features
The GT R PRO also features Nappa Leather/DINAMICA® upholstery, privacy glass for the rear windows, designo seatbelts in silver finish, a retractable cargo area cover and an AMG indoor car cover.
Pricing
The new Mercedes-AMG GT R PRO is priced at $453,200 (MRLP) and is available to order now from AMG Performance Centres. First deliveries are expected in September.
Important note to editors – The price detailed in this document is the current Manufacturer's Recommended List Price (MRLP).
As you may be aware, the MRLP includes GST and any LCT applicable to the base / standard specification model but EXCLUDES DEALER DELIVERY AND ALL ON ROAD COSTS such as, for example, registration fees, stamp duty, CTP and the like.
Accordingly, please ensure that when you publish the details contained in this document, your publication makes it clear to its readers that:
• The attached pricing is an MRLP
• That the MRLP excludes on-road costs and dealer delivery, and
• For drive away price information, consumers should contact dealers
Whilst we are unable to provide you with driveaway pricing due to the wide variation in on-road costs between states and territories, and the different ranges of dealer delivery imposed by dealers, we encourage you to contact one of our authorised Mercedes-Benz passenger car dealers in order to obtain relevant and accurate drive away information for your specific audience.
I can't promise you any great deals on this Mercedes-AMG GT R Pro. It's an exclusive car for an exclusive clientele. You can read more reviews and press releases at The Car Guy.
If you'd like my assistance to purchase a new car, my contat details are on my website at Car Business.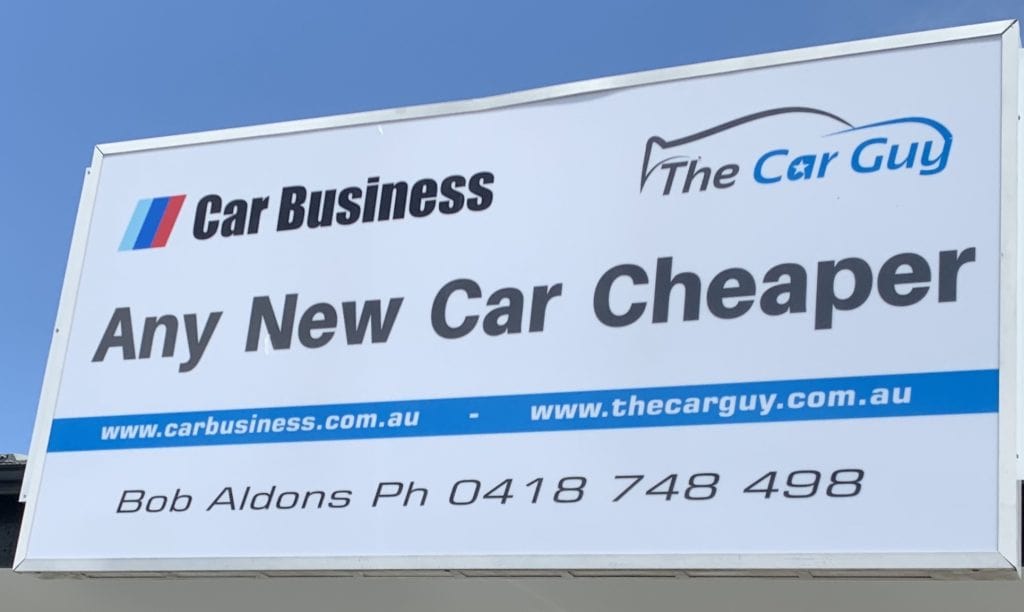 Related Article: Affordable European Luxury – ŠKODA Superb Scout