Hi, Bob Aldons, The Car Guy with the Throttle House review on the Jeep Grand Cherokee Trackhawk.
Back in the day when this shape Jeep Grand Cherokee was released onto the Australian market, I drove one as my private car. Initially, I chose a 5.7 Litre Jeep Grand Cherokee Limited (in black) as my weapon of choice but later upgraded to the SRT8. At that time the SRT8 was an absolute monster. There was no Jeep Grand Cherokee Trackhawk at the time.
But the problem or my problem with the SRT8 was its fuel consumption. I was only using it around my dealership with the odd trip to Brisbane city and I found I was filling up twice a week. And given it drank premium unleaded, my fuel bill was off the planet. So short of towing a petrol tanker around, my SRT8 found it's way to another home.
With the release of the 2018 Jeep Grand Cherokee Trackhawk, those old performance figures have been smashed. I can't remember the fuel tank capacity of the older SRT8, but this Trackhawk has 91 litres on board. And given it's published combined fuel economy is about 16.8 litres per 100km, (realistically about 20 litres per 100km) it's still not going to last a week if you're doing 500k's. And remember that the published figures, calculated in a laboratory, are about 20% out and you're probably looking at under 400k's to the tank. And that's without using the power of the car.
Jeep Grand Cherokee Trackhawk – And because this is a performance vehicle, it's necessary to look at the performance figures.
Engine Capacity: 6168cc
Number of cylinders: SV8
Fuel type: Premium Unleaded Petrol
Fuel tank capacity: 91L
Fuel consumption: 16.8L/100km (combined)
Maximum torque: 868Nm
Maximum power: 522kW
0-100klm/hr: 2.7 seconds
Quarter Mile: 11.6 Seconds
Top Speed: 289km/hr
Price: About $146,000 Drive Away in Queensland
Tom Holland from Throttle House took a Jeep Grand Cherokee Trackhawk for a spin and he was excited. Click on the picture below to see the review. And by the way, it's about 14 minutes long, but it pays to watch it to the end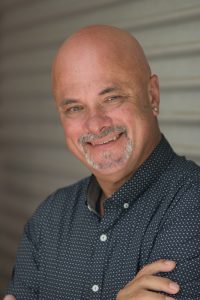 Hi,  Bob Aldons here, the owner and founder of The Car Guy, and Car Business, reviewing cars, reporting on car industry matters, car tech, Formula 1 and the world at large.
I've spent the last forty years immersed in the automotive industry from salesman to the owner of a 7 brand multi-franchise dealership and now as a Car Broker and commentator on the industry. I know cars.
Find One
If you're hunting around for a great price on your next new car, you should call the auto expert, Bob Aldons from Car Business. My company, a Car Broker, Car Buyers Agent or Car Buyers Advocate based on the north side of Brisbane, will return your inquiry within 24 hours and make the process of buying a new car easy and stress-free.
Are you tired of salesperson tricks? I protect you from the pressure exerted by car dealer's salespeople. There isn't any obligation – just a pretty significant saving.
You're where? Seriously, my services are available for you in any Australian state and territory: from Darwin to Hobart, Cairns to Perth.  Car Broker Brisbane, Sydney, Melbourne, Adelaide, Perth, Hobart, and Darwin – I'm available when you need me to be.
Whether you're a small fleet or a large national fleet, Car Business will go to work and get that price down. Lower new car prices are my goal. So you'll get the best prices from me rather than hoping you can help yourself.
If I can't get you the best new car price, better than you can get yourself from a car dealer, I won't charge you any fee. No Saving, No Fee. – that's what you should expect from a car buying expert. 

Car Business WILL save you money on your next new car purchase – guaranteed

The Australian Road Safety Foundation is a not-for-profit organization whose charter is to reduce serious accidents on our roads through training and education. Car Business donates to the ARSF for every car we sell. If you'd like to support this worthwhile foundation, donate to the cause, become a member today or just buy your next new car from Car Business.
9 REASONS THE JL JEEP WRANGLER RUBICON IS KILLER OFF-ROAD  2018 Jeep Cherokee – Car Review – Fingers Crossed?