SAD BUT PREDICTABLE: ALL BUICK REGAL MODELS, (Holden Commodore) INCLUDING THE TOURX WAGON, ARE DEAD IN THE U.S. AFTER 2020
According to US publication Autoweek.Com, the Buick Regal (Our Holden Commodore) will cease production this year. Opel owner Peugeot Citroen agreed to build Buicks and Commodores only through to the end of 2019.
What next for Holden? Their passenger cars are doing terribly and in fact, they only made 10th place for vehicle sales in November. Chinese manufactured MG and its dealers are boasting that they sold more of their SUV than Holden sold Commodores.  Really?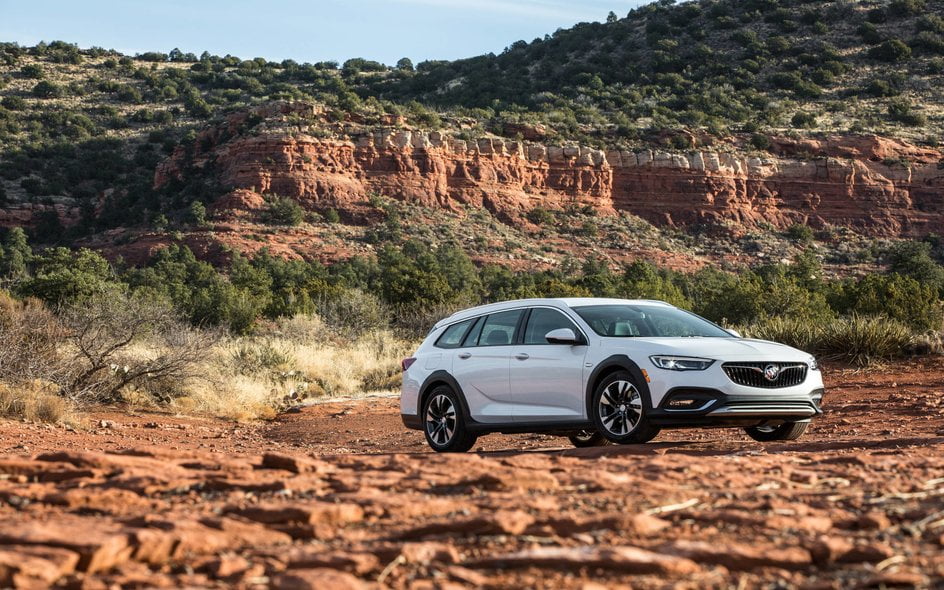 Here's the story with some very Commodore looking Buicks.
There's still time to buy a Buick Regal TourX wagon, but not too much time: All Regal models will be discontinued after the 2020 model year, with no replacements announced.
If you've had your eye on the Buick Regal, whether in Sportback, GS or TourX configuration, now's the time to buy: These models will be discontinued in the United States market at the conclusion of the 2020 model year, with no replacements announced.
Those keeping track of Buick's evolving lineup (the Cascada convertible flatlined earlier this year) will realize that, for the foreseeable future, the automaker is exclusively a crossover/SUV brand—which puts it in the company of, interestingly, Jeep and Land Rover/Range Rover. Who will be next to join the party?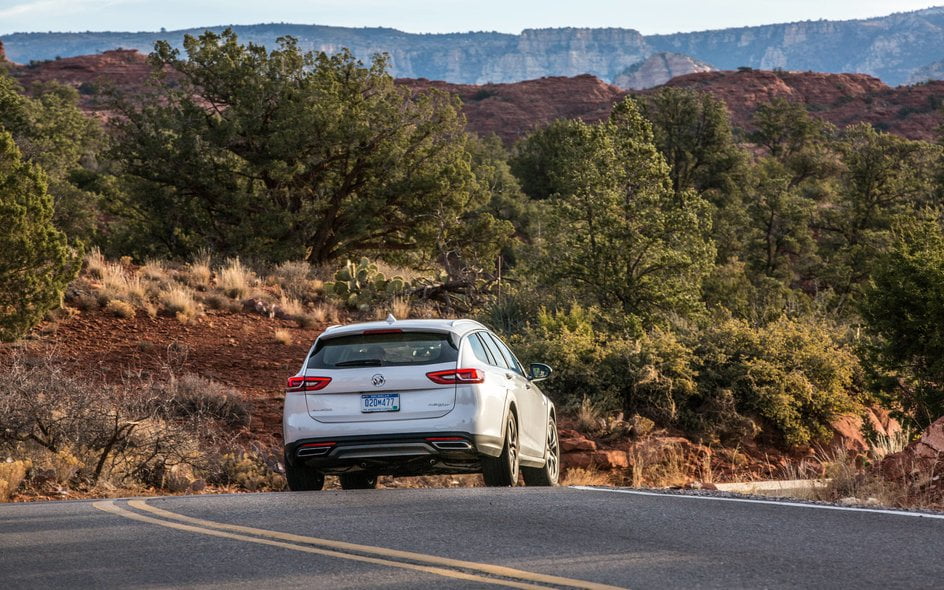 Heading into the sunset? Buick Regal and Holden Commodore finished in 2020
Buick's official statement on the matter underscores this shift toward high-riding vehicles:
"Buick continues to be ahead of the consumer shift toward SUVs. In fact, nearly 90 per cent of Buick sales to date this year have been crossovers and sales have outpaced key competitors including Lincoln, Acura and Infiniti.
"Our lineup of premium SUVs will expand in the coming months when the Encore GX will become the fourth SUV in our portfolio, joining well-established nameplates such as Encore, Envision and Enclave. Combined, these four premium SUVs give customers a great range of size, performance and innovative technologies in the industry's largest and fastest-growing segments, all connected by the strong design statement core to the Buick brand.
"Although the Regal will no longer be offered in the U.S. and Canada, it will be sold in China where demand for sedans remains significant."
We hate to see these cars go; each was a very solid offering, and the TourX, in particular, received a surprising amount of attention whenever we drove it. And for the enthusiast crowd, the in-betweener Encore GX crossover will hardly seem like a good tradeoff for the Regals. But enthusiasts, let's be honest here, make up a tiny percentage of the new-vehicle market. And everybody else apparently wants a crossover.
That all Regals are, effectively, Opels didn't help their case; GM sold the German automaker to PSA in 2017, complicating ongoing badge-engineering efforts. Basically, the clock was ticking on these models, with Opel agreeing to build Buicks only through 2019. So all in all, we're not exactly surprised by this move.
Buick has not confirmed a stop date for Regal production, but a spokesman said vehicles should be in stock at dealerships at least through mid-2020.
Buying a New Car?
Get in Touch with Car Business – Skip the Dealerships
As a licensed motor dealer for over 40 years, I'm legally able to buy and sell all new and used motor cars. So if you've got a trade-in, I can help with that too.
It's easy to get in touch.
Address:          2/265 Oxley Avenue, Cnr Duffield Rd, Margate QLD 4019
Mobile:            International   +61 418 748 498
Australia          0418 748 498
Websites:      https://www.carbusiness.com.au
                         https://www.genuinespares.com.au
Email:            [email protected]
Facebook:     www.facebook.com/carbusinessqld
LinkedIn:     https://www.linkedin.com/in/bobaldons/
Twitter:        https://twitter.com/mycarbusiness
Instagram:  https://www.instagram.com/carbusinessbrisbane/
Pinterest:    https://www.pinterest.com.au/carbusinessbrisbane/
Related Topics