I've just driven my first Haval H9 Ultra 4WD, but only for a short lap of the Redcliffe Peninsula. But you only get 1 chance to create a first impression and here's mine.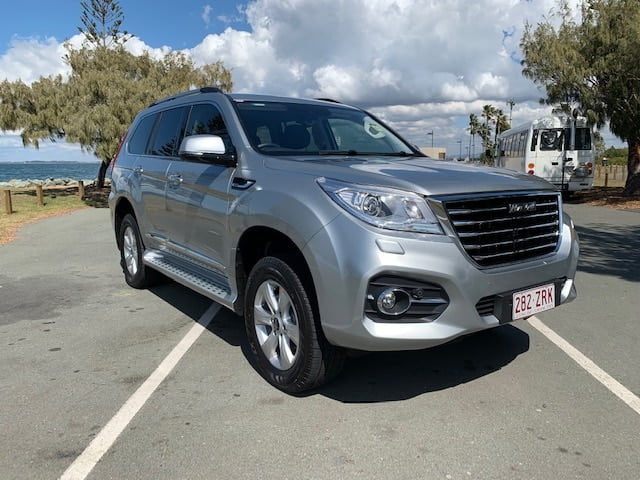 I was asked by David from Coorparoo to source a Haval H9 for his family through Car Business, my new car brokerage company. I'd driven an H6 a while ago, so was certainly interested to take this one for a quick spin before handing it over. And it was pleasantly surprising
The Haval H9 is a big 7-seat wagon. Think about a Hyundai Sante Fe or Kia Sorrento and then perhaps add a bit more size. And it's a seven-seater with a petrol engine.
What is it? Haval H9 is a large SUV and large in every senso of the word. It has a fairly aggressive front end, sits high off the road and a very dominating stance. Inside, it's as refined as most of the otehr large SUV's in the market but arguably it's just big.
Competition? Hyundai's Sante Fe Elite (Diesel) runs out to around $59,000 while the Kia Sorento GT-Line (also in diesel) (not the new model due soon) costs about $62,000. There's also Ford Everest, Ssangyong Rexton (not in the same league I'm afraid) and probably the best of these large SUV's, the Toyota Fortuner and Toyota Prado.
How Much? Well for Dave, he specified window tinting, genuine tow bar, cargo barrier and mats in his new car along with metallic paint. All up Dave paid $47.225 drive away which included my fee. And if that alone doesn't get your attention, you're either a brand snob or you've got too much money
Ok, so I didn't spend too much time in the Haval H9, but as they say, first impressions are important. And my first impression of the Haval H9 Ultra is that it's a large 7-seater SUV that will do the job for a large family. On the road, it does seem to wallow a bit particularly around corners, but the ride is comfortable if you can put up with that.
It doesn't really compare to the other market leaders I'm driving – Mazda CX-8 and CX-9 in particular – but it's ok. And when you consider that it's going to cost you around $15,000 less than the competition, it's worthy of a test drive.
One annoying thing, at least for me are the indicators. They're loud, plasticky sounding and something that would annoy the heck out of me. And when you put it in reverse, a female voice tells you to select a mode. Not really sure what that means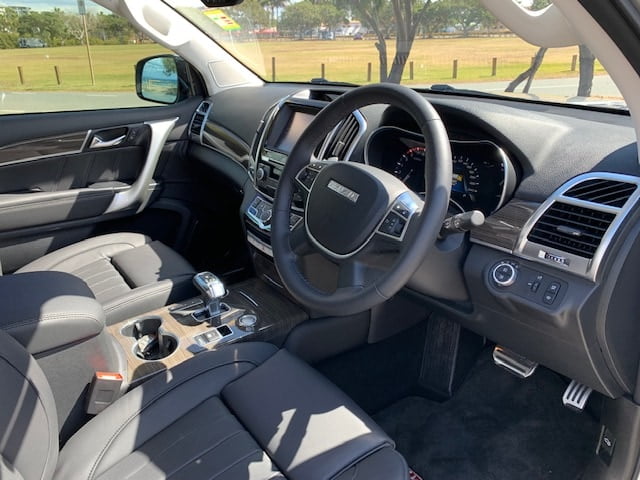 Insurance
I use RACQ insurance to provide a guide as to what you'd pay for comprehensive insurance for the cars that I review. I use my personal details but this is a guide only and will vary depending on your history, age, personal driving history and where you live.
RACQ Online quotes me $513.56 with a $750 Excess
Safety and Economy
According to ANCAP the Haval H9 was tested in 2015 and achievied a 4-star rating. I'm not so sure that it would get the same rating in 2020, but it does have a lot of the safety tech that I'd want in any car that I bought
As far as fuel economy is concerned and according to green Vehicle Guide, the Haval H9 hasn't been rated as yet.
Where to buy? If you do want to purchase one of these Haval H9 vehicles, give me a call and I'll assist you with a test drive and then arrange to get you the best price. No point in doing all this yourself and get harangued by pushy salespeople. At Car Business I eliminate the rubbish and make your life easier as well as saving you a lot of money.
And to put this ointo contect, I saved Dave over $2000 on the price he was quoted himself.
Warranty and Service. Haval offers a 7-year unlimited-kilometre warranty with a 5-year roadside assistance program. I couldn't locate a capped-price service program price list on the Haval website, so best be careful when you get your Haval serviced that you're not paying too much.
And finally some words directly from Haval
The new HAVAL H9 comes standard with Autonomous Emergency Braking, Adaptive Cruise Control, Blind Spot Monitoring, Forward Collision Warning, Lane Departure Warning and Rear Cross Traffic Alert. This full suite of active and passive safety systems are designed to provide a haven for you and your most precious cargo in all conditions. Constantly working in harmony behind the scenes, they provide high levels of safety and peace of mind motoring.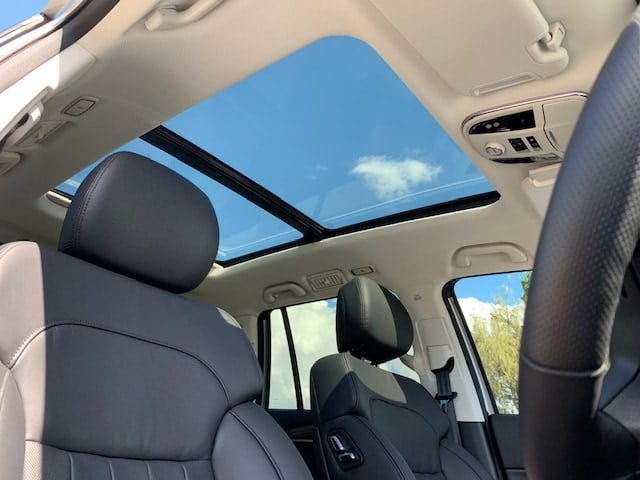 -Advertisement-
Hello. I'm Bob Aldons, the owner and editor of The Car Guy.
The Car Guy is an independently owned car review website. I'm currently testing cars for Mazda, Nissan, Kia, Suzuki, Mitsubishi, Renault, Subaru, and Hyundai. Through Mercedes AMG Petronas Motorsport I'm also writing about the 2020 Formula 1 season
I'm not paid by any car company for my opinion and my companies don't receive advertising revenue to say nice things about them. I call it as I see it.
However, I also own a new car brokerage company – Car Business. Being able to review new cars gives me an opportunity to provide accurate information on these brands. If you're in the market for Any New Car Cheaper, contact me at Car Business and see how I go about saving you some serious money.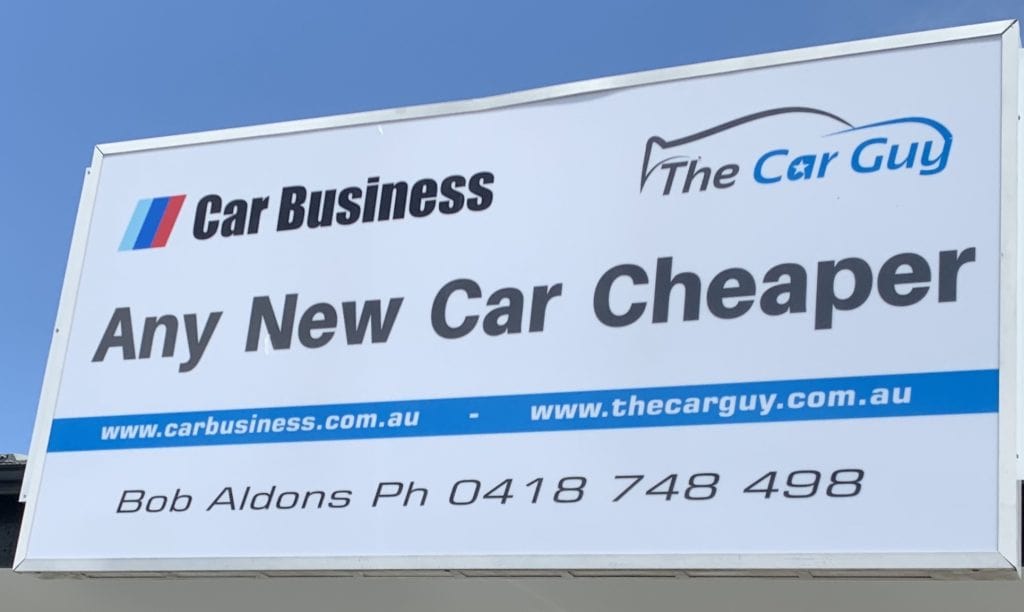 Perhaps you think that you can do the job of buying a new car yourself? If you're after any advice at all, give me a call and ask me any question that you need to be answered.
If you're an Aussie Veteran, I take particular pride in taking care of you. For every car that I source and deliver, I donate part of my fee to Mates4Mates or Brisbane Legacy.
Related Links: https://thecarguy.com.au/car_review/2020-mitsubishi-asx-review-exceed-model/ https://thecarguy.com.au/hyundai-i30n-fastback-car-review/ https://thecarguy.com.au/worn-tyres/
Here's a very important story to read if you're in the market to purchase a new car. Click through to see what you're up against.