It's pretty difficult for a typical car owner to determine whether or not to replace the tyres on their car.
Even I, as someone who's been in the industry for over 40 years, doesn't always know that tyres need replacing. Recently, I had my car in for a service recently and was told that the inside tread on the front tyres was unroadworthy and needed replacing,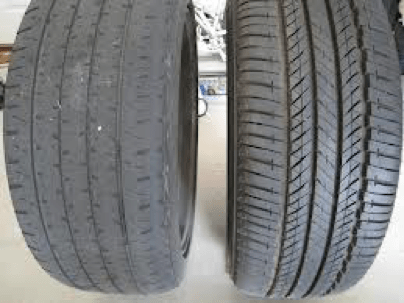 $750 for two tyres was a lot, but I did it rather than taking the risk. And this story from Fleet Auto News is the reason that you should periodically check your tyres for premature wear.
Even on a new or relatively new car, you should check. Lower profile tyres are prone to wear more so than normal tyres, but if you hit a pothole, or a kerb when parking, it will pay you to check.
You can purchase a tyre wear meter, but then you'll need to get down on your hands and knees to check. And importantly it pays to check the whole tyre, not just the outside or centre of the tread.
The consequences of not checking are explained in this story that I've taken from the latest edition of Fleet Auto News
"Every fleet conference I attend there's always a discussion about legal issues and the potential liabilities for Fleet Managers. And each discussion ends up with a hypothetical example of what could happen because the law isn't black and white. It's full of grey which frustrates most people but generates an income for lawyers.
I recently came across this case on insurancesnews.com.au that provided a clear indication of what happens when a vehicle is involved in an accident but it's deemed to be un-roadworthy because of worn tyres.
An individual that was involved in accident was denied a claim by Suncorp because the rear tyres on their car were in poor condition. It triggered an exclusion clause in their policy because the car was not roadworthy and they also lost an appeal with the Australian Financial Complaints Authority (AFCA).
The individual blamed poor weather conditions though the AFCA said in its determination, "There does not have to be a direct causal link for the exclusion to apply. There at least has to be evidence to show the unroadworthy nature of the vehicle was involved with the loss."
Suncorp hired a forensic specialist to inspect the vehicle, a 2006 Holden Commodore Ute, who found that the tyres were below the minimum tree depth of 1.5mm across 10 check points.
It was concluded by the specialist that the worn tyres would increase the chance of aquaplaning under wet conditions and increase the braking distance.
"The insurer says the forensic evidence shows the rear tyres had significant wear and were not to the acceptable standard," AFCA said. "This uncontradicted statement from a forensic expert is sufficient evidence to permit the insurer to say the loss was caused by the condition of the rear tyres. This means it can rely on the stated exclusion to deny the claim."
This case is an actual example of how the legal system can work and how Fleet Managers can be deemed liable for poor maintenance practices and unsafe vehicles.
Chris Beattie, National Fleet Manager at Bob Jane T-Marts, conducts regular vehicle inspections for his fleet customers and estimates that 20% of fleet vehicles required some tyre maintenance or replacement.
"No matter how good the processes and checks are, there's always some vehicles that need tyre maintenance in a fleet", says Beattie. "The tyres may not be un-roadworthy when inspected, but without regular maintenance, a slight case of uneven wear can reduce the life of the tyres costing fleets money and potentially exposing them to issues raised in the Suncorp case."
-Advertisement-
Hello. I'm Bob Aldons, the owner and editor of The Car Guy.
The Car Guy is an independently owned car review website. I'm currently testing cars for Mazda, Nissan, Kia, Suzuki, Mitsubishi, Renault, Subaru, and Hyundai. Through Mercedes AMG Petronas Motorsport I'm also writing about the 2020 Formula 1 season
I'm not paid by any car company for my opinion and my companies don't receive advertising revenue to say nice things about them. I call it as I see it.
However, I also own a new car brokerage company – Car Business. Being able to review new cars gives me an opportunity to provide accurate information on these brands. If you're in the market for Any New Car Cheaper, contact me at Car Business and see how I go about saving you some serious money.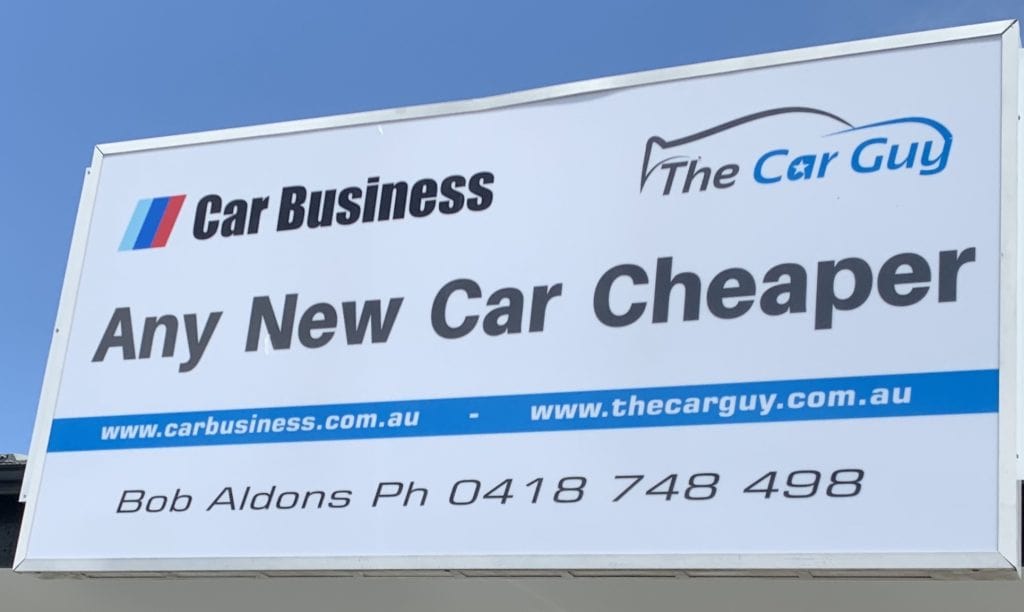 Perhaps you think that you can do the job of buying a new car yourself? If you're after any advice at all, give me a call and ask me any question that you need to be answered.
If you're an Aussie Veteran, I take particular pride in taking care of you. For every car that I source and deliver, I donate part of my fee to Mates4Mates or Brisbane Legacy.
Related Links https://thecarguy.com.au/kia-stinger-fastback/ https://thecarguy.com.au/hyundai-i30n-fastback-car-review/