I've loved golf for as long as I can remember. I started playing at Victoria Park Golf Club (soon to become our version of New York's Central Park) in the early 70's when a mate and I went for a hit and giggle. Shame then that I didn't achieve the heights of Ian Poulter. Wouldn't mind a Ferrari or three.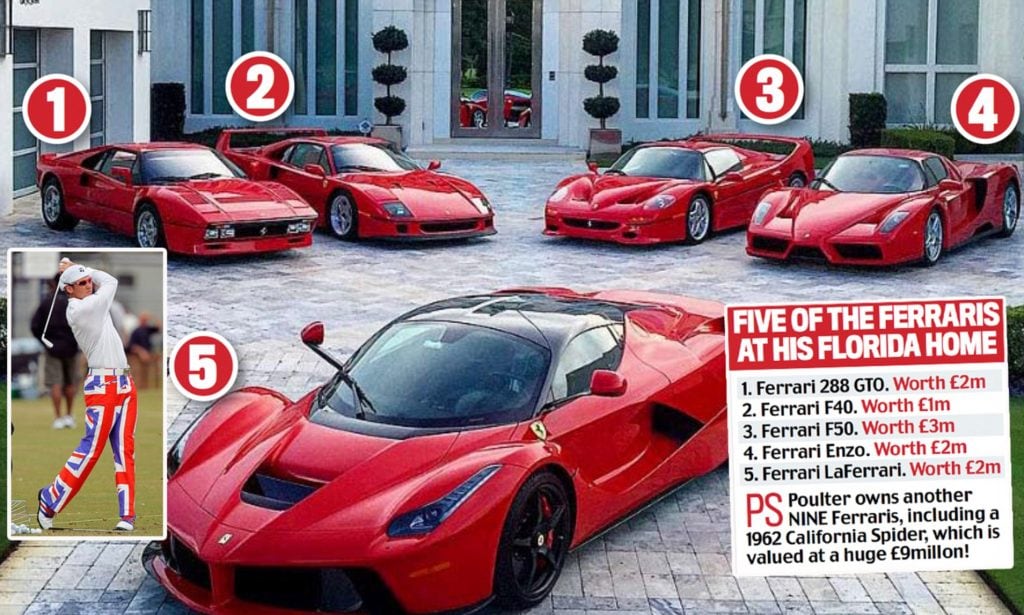 I joined Redcliffe Golf Club in 1981 and it's been a passion ever since. I've sponsored events at Redcliffe since 1983 and it continues unabated today
I've played all over the world and went to the 1990 US Masters with my good mate Peter Senior as his guest.
So I was flicking through a YouTube video of mine recently and stumbled across an interview with British golfer Ian Poulter. Poulter has arguably one of the better 'small' collections of Ferrari vehicles and memorabilia I've seen. My only question, to the inestimable Peter Senior, is why he hasn't got something similar?
Poulter has 14 Ferrari's in his collection (and some other expensive cars too) and has purpose-built a room in his Orlando Florida home to accommodate them. And if you're thinking of a Corporate Function, he does rent the space but don't ask me how much.
Oh, before you click the link and play the video, please accept my humble apologies for the 'interviewer' His introduction must be the most annoying I've ever heard.  But once you get past Smee, it's a tour de force of very expensive Italian cars.
Anyhow, have a look at this. And mind you don't drool on yourself
Related Stories