Formula 1 welcomed a first-time winner to the top step of the podium when Esteban Ocon, driving for Alpine, overcame the first turn drama to win the 2021 Hungarian Grand Prix, his first.
Madness ensued with 13 of the 14 remaining cars pitting on the 2nd formation lap leaving Lewis Hamilton to start the race as the only car on the grid. And that decision left Lewis in last place on the wrong tyres. Amazingly between the first start and the second, the weather gods decided that Hamilton would have to work all that much harder to earn any points let alone 3rd place.
Australia's Daniel Ricciardo finished in 12th position, and out of the points
A race of high drama results in a P3 and a DNF for the Mercedes-AMG Petronas F1 Team at the 2021 Hungarian Grand Prix
Lewis completed a remarkable recovery drive to finish on the podium despite finding himself running last on lap five after an action-filled start to the race.
Valtteri suffered wheelspin in the heavy rain at the race start, losing position to the cars around him on entry to the first corner. He locked brakes and collided with NOR, sparking a multi-car accident with several cars suffering damage and a number of retirements, including Valtteri. Lewis was unscathed out-front.
The race was red-flagged and upon the standing restart, the Team chose to keep Lewis out on the Intermediate tyre and start from the grid, while the remainder of the field behind opted to pit for slick tyres and start from the pit lane.
On a rapidly drying track, Lewis was forced to pit just one lap later to fall in line with the other cars and found himself emerging from the pits 14th and last, with a mountain to climb.
Lewis carved his way through the field with a number of impressive overtakes to climb to fifth with a little over 10 laps to go, before encountering a stubborn ALO who defended strongly and cost Lewis precious time.
Eventually, Lewis made the pass on ALO and quickly dispatched SAI thereafter but ran out of laps and was forced to settle for a heroic P3, joining debut-winner OCO on the podium alongside VET in P2.
Lewis Hamilton (192 points) leads the Drivers' Championship by 6 points from Max Verstappen (186) and Lando Norris in P3 (113), with Valtteri (108) in P4.
The Mercedes-AMG Petronas F1 Team (300 points) lead Red Bull by 10 points in the Constructors' Championship.
Lewis Hamilton
First of all, I want to say a quick congratulations to the Alpine Team and to Esteban – he's been a shining star for some time now so it's been a long time coming and I'm really, really happy for him.
It's great to see Aston Martin up there with their best result so far and I know there's more to come from them. We've had an amazing crowd this weekend and I'm grateful for the support.

Today was definitely tough, it's crazy to think we were the only ones on the grid at the start, but these things happen in an unpredictable race, and we will learn any lessons that need to be learnt. I gave it everything today and I had nothing left at the end. I came into this weekend not knowing how we would perform and considering the circumstances today, I'll take P3!
Valtteri Bottas
I had a poor start with lots of wheelspin off the line, lost a couple of places and then into turn one, I was right on the gearbox of Lando and locked the wheels. I misjudged the braking point – it's always difficult starting a race in those conditions, you're always 'guesstimating' grip levels and today I got it wrong. I've spoken to Lando and Checo to apologise, it was my bad today and sometimes you have to hold your hands up
Toto Wolff
A difficult start for Valtteri, he suffered wheelspin off the line and found himself sandwiched into the first corner and missed the braking point.
A small mistake with large consequences and damage to several cars, and I'm sorry to McLaren and Red Bull – to lose out in an accident like that at the start of the race is tough to take.

We then had a decision to make with Lewis on the race restart and I stand absolutely behind our decision, keeping him out was absolutely the right call for us, even if it was a little lonely for him out there. It would have been a gamble to pit from the lead, the track tried unbelievably quickly in the sun and it could have easily gone the other way, and then we would have looked foolish for bringing him in.
It was a courageous drive from Lewis to carve his way back through the field and the win was possible at the end, but Fernando defended strongly and perhaps it wasn't our day to win.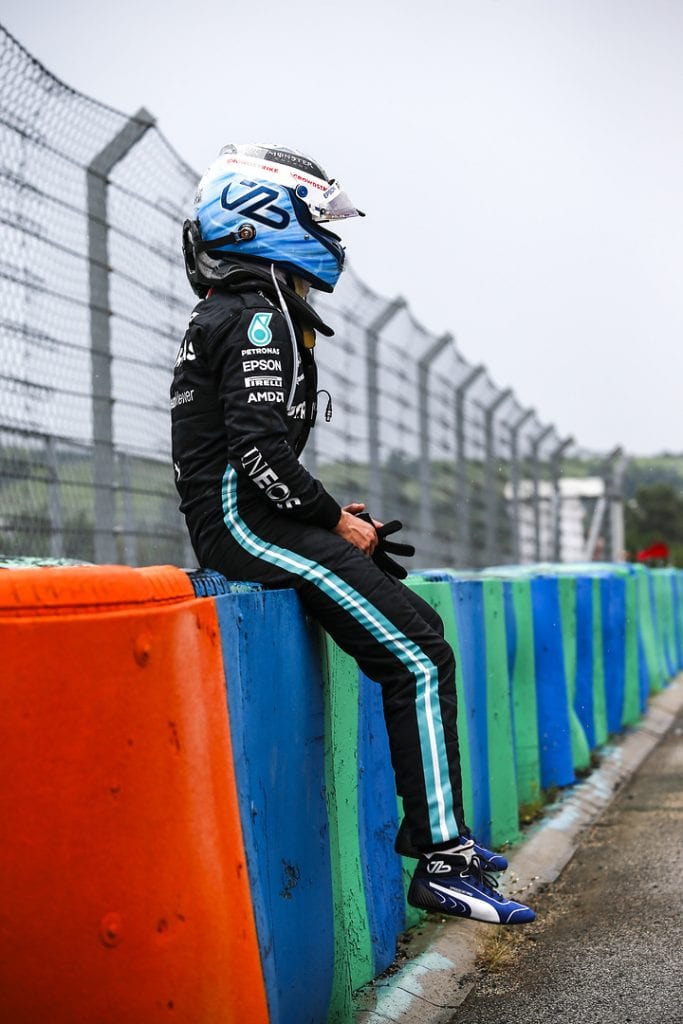 -Advertisement-
Hello. I'm Bob Aldons, the owner and editor of The Car Guy. The Car Guy is an independently owned car review website. I'm currently testing cars for Mazda, Nissan, Kia, Suzuki, Mitsubishi, Renault, Hyundai and Genesis.
Through Mercedes AMG Petronas Motorsport I'm also writing about the 2021 Formula 1 season.
I'm not paid by any car company for my opinion and my companies don't receive advertising revenue to say nice things about them. I call it as I see it.
However, I also own a new car broker company – Car Business. Being able to review new cars gives me an opportunity to provide accurate information on these brands. If you're in the market for Any New Car Cheaper, contact me at Car Business and see how I go about saving you some serious money.
Perhaps you think that you can do the job of buying a new car yourself? If you're after any advice at all, give me a call and ask me any question that you need to be answered.
If you're an Aussie Veteran or serving in the military, I take particular pride in taking care of you. For every car that I source and deliver, I donate part of my fee to Mates4Mates.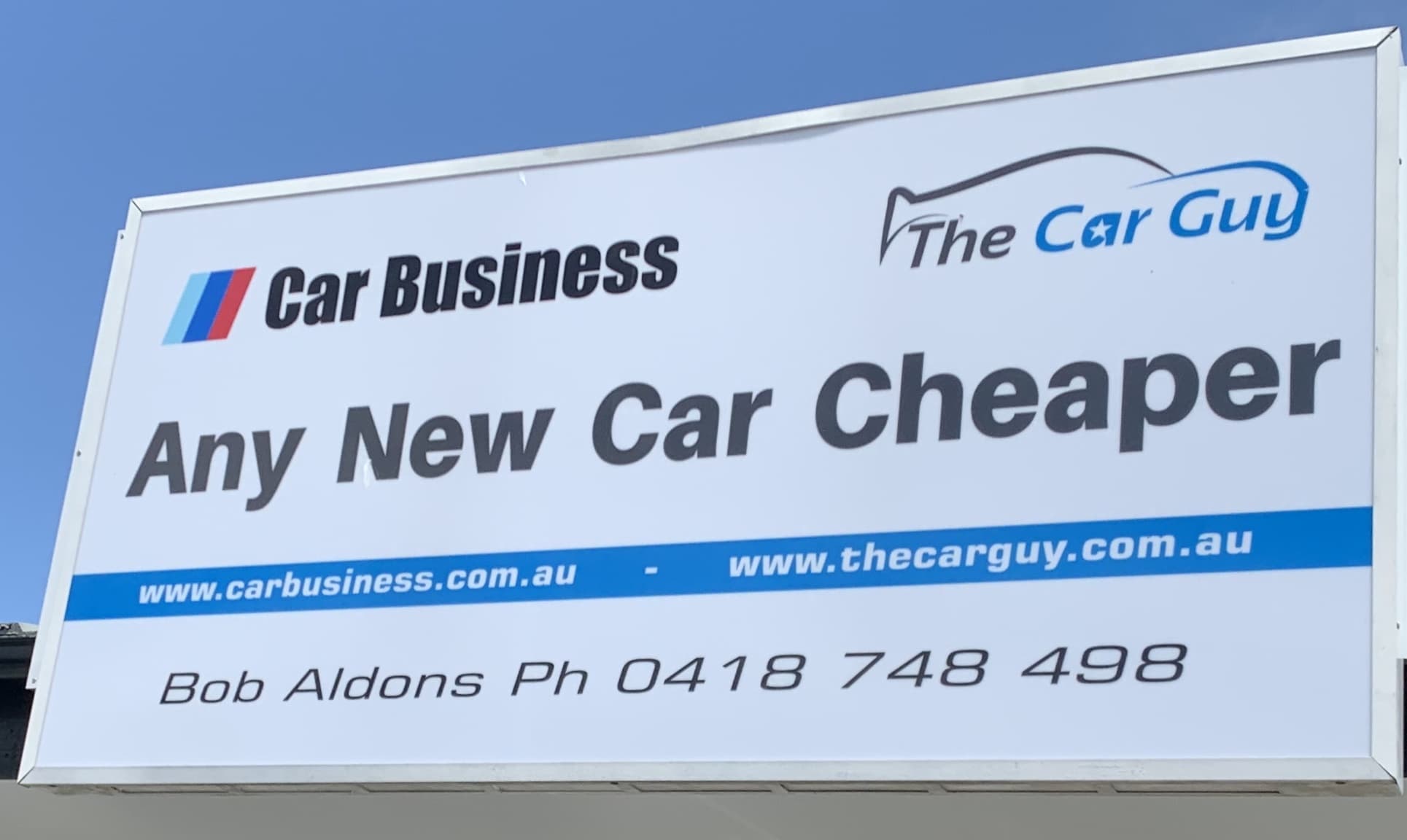 Recent Car Reviews – Kia Niro HEV (Hybrid)