After a COVID-19 missed race in 2020, the Grand Prix season returned for the 2021 US Grand Prix at the Circuit of the Americas. And what a race it was.
With Max Verstappen on pole, Lewis Hamilton on-grid place two, it was always going to be a battle for the top step on the podium. And that position changed on the first corner, with Hamilton nosing in front and staying in that place until the first tyre change.
And it was always going to be a race of attrition – one of the very few two-stop Grand Prix's for the 2021 season. Red Bull just had the edge over Mercedes and the finishing margin of just under 2 seconds ably demonstrated that the Red Bull Honda and their crew had what it took.
The 2021 Formula 1 season will go down to the wire. Verstappen has a 12 point margin over Hamilton and is driving as a man possessed.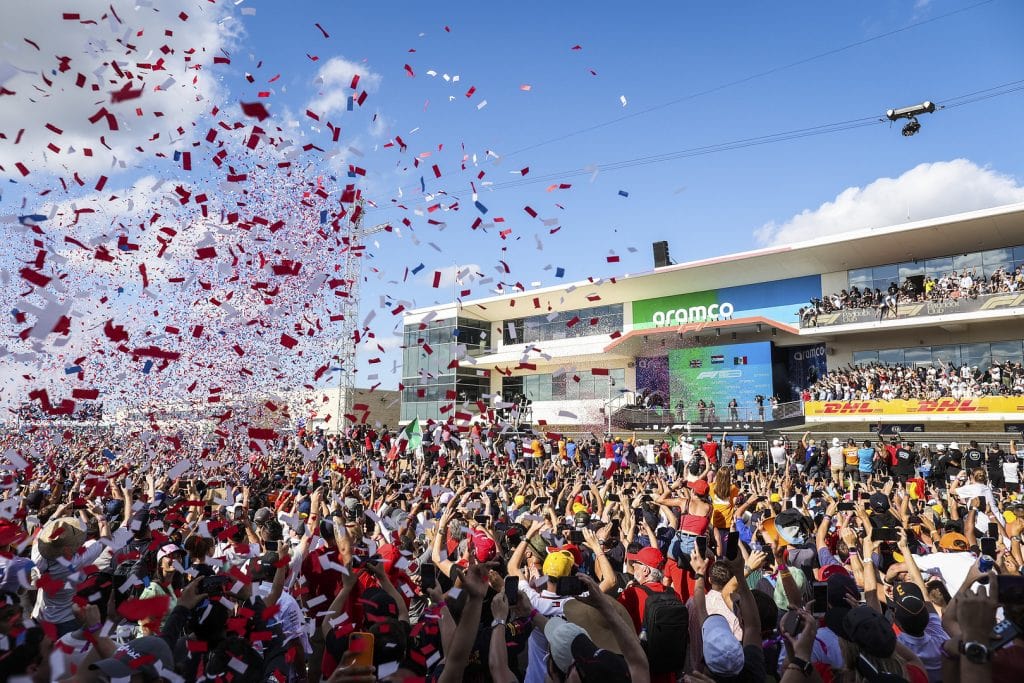 Lewis Hamilton
Firstly, congratulations to Max, he did a brilliant job today. And also, a big thank you to the amazing crowd we've had in Austin all weekend, to perform in front of such packed grandstands and passionate fans has been a real honour.
I really thought for a second we might be able to win, I gave it absolutely everything out there. It was such a tough race, but unfortunately, we couldn't convert it. Red Bull just had the upper hand, and we couldn't match them. It looked like they had a better and more stable rear end on their car, with less sliding. The start was obviously great and closed the gap towards the end, but I got into the dirty air and the tyres overheated in the last few laps.
Thank you to the team for amazing pit stops and so much hard work over the weekend. We didn't quite get it this time, but we'll move on to the next one.

Valtteri Bottas
It was a pretty uneventful race for me, we tried the best we could, but it wasn't easy to fight through the field.
Making progress was difficult and we knew it would be, because of the temperatures here and the characteristics of the track. In the first stint I got stuck behind the Alpha Tauri's and that cost me quite a lot of time. Once I was behind slower cars, the pace difference wasn't quite big enough to make passes easily. There weren't any Safety Cars or other situations for us to make the most of, but with the grid penalty and where we started, I'm not sure what more we could have done.
Not the strongest weekend for us, but in free air, the car felt good and there are plenty of learnings we can take forward as a team.

Toto Wolff
This really was a race of interesting strategic games and great battles. We thought we had a sniff at the victory with Lewis and he put in a brilliant charge in the final laps, but in the end, it wasn't enough.
In the first stint, the car wasn't quick enough on the Medium and then Red Bull went for a super-aggressive first stop, before covering it the second time. We thought our offset strategy, going longer, would be enough at the end to get them, but the moment you get within touching distance of the car in front, it makes it very difficult to make a move. In the end, we were close, but not close enough, so Red Bull deserved to win today. For Valtteri, he also struggled with overtaking and moving through the field, but we used the longer stints to make up some places and he put in a strong move on Sainz on the penultimate lap to take sixth. It's not the weekend we hoped for, but we know there are still many opportunities to come.
We are right there, we are in the fight and we're enjoying the battle. So, let's see what the next one brings.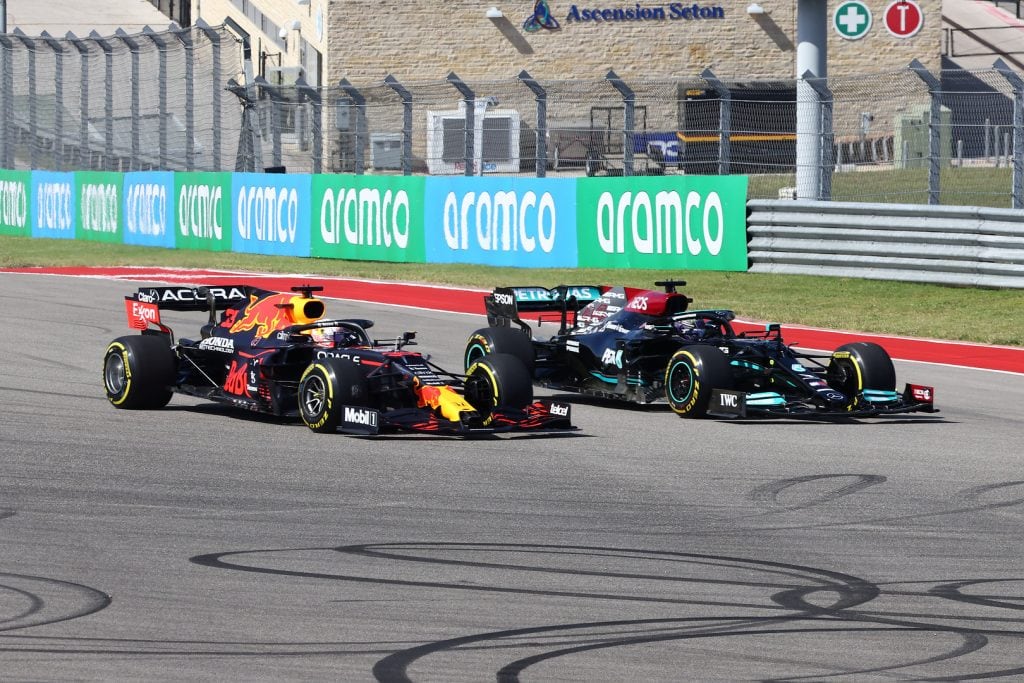 -Advertisement-
Hello. I'm Bob Aldons, the owner and editor of The Car Guy. The Car Guy is an independently owned car review website. I'm currently testing cars for Mazda, Nissan, Kia, Suzuki, Mitsubishi, Renault, Hyundai, Haval, Great Wall and Genesis.
Through Mercedes AMG Petronas Motorsport I'm also writing about the 2021 Formula 1 season.
I'm not paid by any car company for my opinion and my companies don't receive advertising revenue to say nice things about them. I call it as I see it.
However, I also own a new car broker company – Car Business. Being able to review new cars gives me an opportunity to provide accurate information on these brands. If you're in the market for Any New Car Cheaper, contact me at Car Business and see how I go about saving you some serious money.
Perhaps you think that you can do the job of buying a new car yourself? If you're after any advice at all, give me a call and ask me any question that you need to be answered.
If you're an Aussie Veteran or serving in the military, I take particular pride in taking care of you. For every car that I source and deliver, I donate part of my fee to Mates4Mates.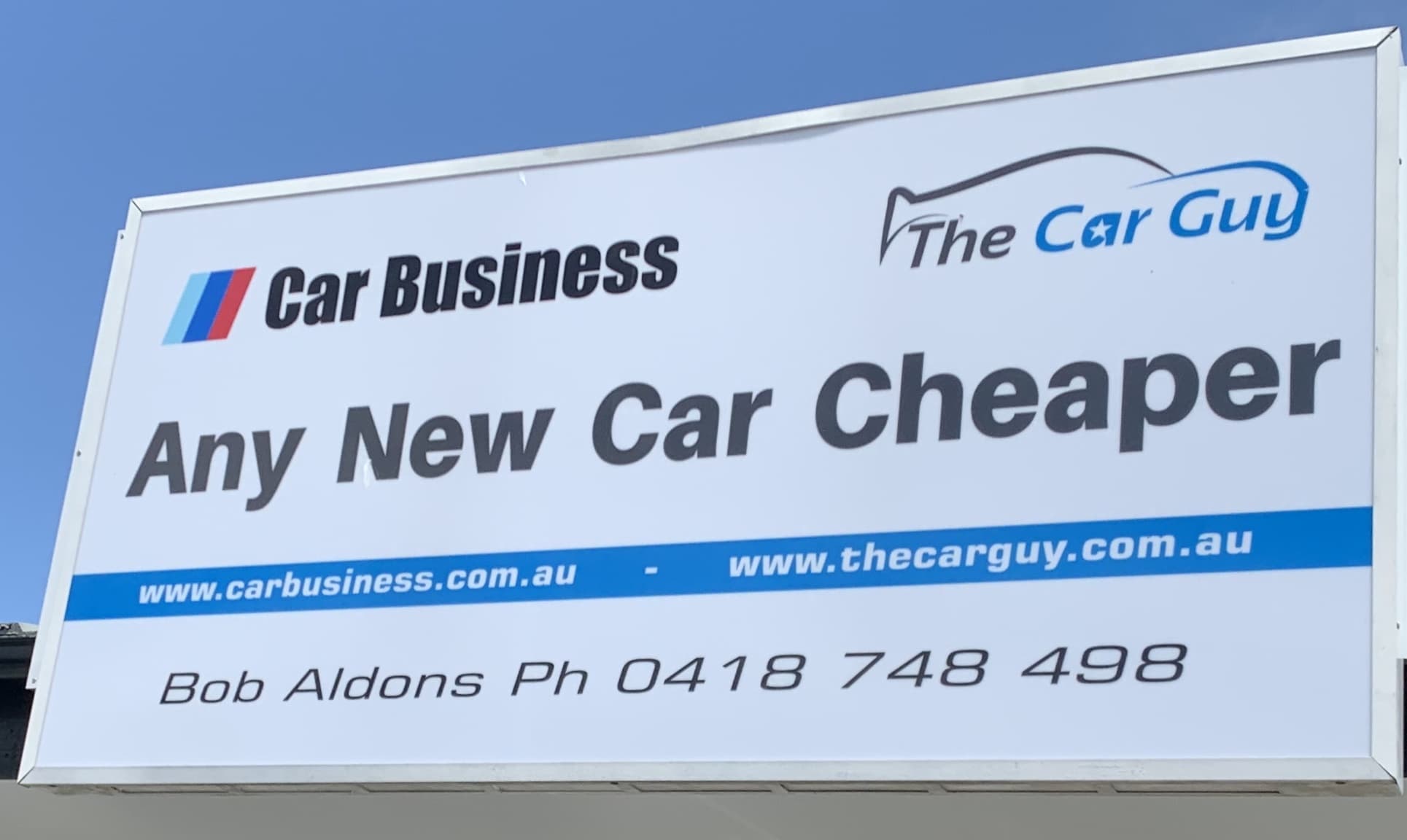 Recent Car Reviews – Kia Niro HEV (Hybrid)