'An electric Ferrari would be like a Fender Strat without the strings: lovely design, no music' – Gavin Green
Hello, Bob Aldons, the Car Guy with an opinion piece regarding the lowering of emission standards in Australia. In his article published in Car Magazine back in February this year, Contributor-in-chief, Gavin Green commented on the suggestion that Ferrari would have an electric power-plant in the future. An electric Ferrari? Enzo would roll over in his grave.
And just recently, I read a story in The Australian regarding a target to only sell vehicles in Australia issuing 105g of CO2 per kilometre. Anything above that would incur an emissions levy taking prices up.
FYI, The Ferrari California T with its turbo engine now emits 250g/ kilometre of CO2 and the La Ferrari, with a V12 engine and hybrid drive system emits 330g per kilometre.
La Ferrari's predecessor, the Enzo offered 545g per kilometre whilst the non-turbo Californian emits 299g/km.
So what I'm seeing here, at least for Australia is that the target over time will be for a manufacturer to 'average' 105 g/km for an entire range. The thought will be that any car maker can have a high emitting model, but they'll need to offset that with a low emission car.
Here's an example
Kia Picanto S Manual              117g/kilometre
Kia Stinger 330SI                    239 g/kilometre
Kia would need to drop that average by 73 g/kilometre to meet the requirement. If Kia Introduced a hybrid car, like the Toyota Prius with 80 g/kilometre the range would average 145 g/kilometre. If they added another 2 hybrids of the same output, they'd still be averaging about 120 g/kilometre.
So, from my viewpoint, the Federal Government wants manufacturers to introduce lower emission vehicles by stealth and tax those car makers that can't meet the standard. And of course it's you and I who will pay the price for those companies that produce higher emission vehicles won't we?
So apart from those companies that only have a hybrid and electric vehicles, all others will need to work diligently on introducing vehicles that meet the targets that will be set over the ensuing years.
Here's Gavin Greens story
"It was time again for the pilgrimage, and off to Maranello I dutifully went. Is there a motoring Mecca? If so, Ferrari's headquarters is surely it.
I first ventured there 32 years ago when the factory was much smaller, its products less finely honed and its business decidedly less professional. I went to collect a Ferrari 288 GTO to drive back to London, accompanying new owner Ron Stratton. In those days there was no welcoming reception area behind the big electric gates on Via Abetone, just a bare room with a wall of security glass behind which sat thick-necked Rocky Balboa lookalikes.
Italy had a big terrorist problem in those days. But when the guards realised we had more love for red sports cars than the Red Brigade they became friendly and ushered us to a waiting room where a nice man came to relieve Ron of his money (a banker's draft for £59,690).
CAR Archive: our 1985 drive story taking a Ferrari 288 GTO from Italy to the UK
We walked past Enzo Ferrari's office to a garage where Ron's car waited. That red 288 GTO did look magnificent. It's still one of my favourite Ferraris, never mind the slightly crummy interior. There was only one disappointment. Ron had brought a selection of tapes for our drive to England. But where Ron expected to find a cassette player, there was an unsightly rectangle of plastic. 'A radio cassette player is an option,' explained the chain-smoking Ferrari man. 'Although we do fit the speakers and wiring as standard.' Ron had omitted to tick the options box.
I have been back many times. On one occasion – 1986 or '87 – it was to meet Enzo Ferrari. Sadly, the Old Man was ill and couldn't see me. He died in 1988, aged 90.
And here I am again, for my seventh pilgrimage. The big electric gates on the Via Abetone seem the same, and so does the Ristorante Cavallino on the other side of the road, lunchtime haunt of Formula 1 drivers and management alike. The old two-storey terracotta-colour factory frontage and its distinctive arch (Enzo's old office is just behind) has not changed fundamentally since 1947, apart from the elegant yellow Ferrari script over the arch, added in the early '60s.
Behind the old buildings, though, much has altered. Vast new structures house high-tech machinery. The old cottage industry Ferrari of Enzo's day is long gone. In the '80s, Ferrari invitees were the lucky few. Now buses full of Chinese and Americans ply the factory's tree-lined streets, named after F1 drivers. In the '80s, Ferrari visitors were worshippers. Now, they are merely tourists.
Some things don't change. As I walked the vast modern halls, watching the V8 and V12 cars morphing from skeleton to sports car, I was pleased to see the V12 engines are still hand assembled, each unit lovingly put together by one man. Ferrari's V12 is the king of combustion engines, and from Colombo's first 1.5-litre V12 to today's mighty Superfast unit, it has remained at the petrol engine pinnacle.
CAR tests the LaFerrari Aperta, the latest V12 – with hybrid power
When the combustion engine becomes a museum piece, in a few decades' time, it will surely be a Ferrari V12 proudly displayed in the Museum of Modern Art and at London's Science Museum. But this upcoming celebration of the past reminds us of Ferrari's great engineering challenge for the future.
The electric motors that will one day replace petrol power will be fine for mainstream cars of everyday utility. They will make Rolls-Royces even more refined. I can picture electric Porsches, Jaguars and Aston Martins (in fact, they are all imminent). But I just can't imagine an electric Ferrari. Yes, it could accelerate as hard as a V12. But Ferraris aren't about measurement. They are about feel. And nothing inspires more than a Ferrari's soundtrack. An electric Ferrari would be like a Fender Strat withoutthe strings: lovely design, no music.
There must be an argument for low-volume low-mileage sports cars to be exempt from any petrol engine prohibition. After all, Ferrari's contribution to global warming, and asthma attacks on the North Circular, is inconsequential. Banning supercar V12s will be to the detriment of science, art and artisanship.
My old boss at CAR, Ian Fraser, used to say you bought a Ferrari for its engine and the rest came free. A Ferrari's full-blooded and full-throated petrol engine is like the mechanical movement in a Rolex, or the manual focus on a Leica. It's an essential part of the machine's character.
How can a Ferrari be a Ferrari without its heart and soul?"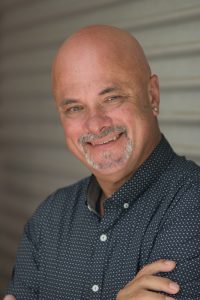 Bob Aldons is the owner and founder of The Car Guy, reviewing cars, reporting on Car Industry Matters, Car Tech and the world at large. He's spent the last forty years immersed in the automotive industry from salesman to the owner of a 7 brand multi-franchise dealership. Bob knows cars.
Find One
If you're hunting around for a great price on your next new car, you should call the auto expert, Bob Aldons from Car Business. My company, a car Broker, Car Buyers Agent or Car Buyers Advocate based on the north side of Brisbane, will return your inquiry within 24 hours and make the process of buying a new car easy and stress-free.
Are you tired of salesperson tricks? I protect you from the pressure exerted by car dealer's salespeople. There isn't any obligation – just a pretty significant saving.
You're where? Seriously, my services are available for you in any Australian state and territory: from Darwin to Hobart, Cairns to Perth.  Car Broker Brisbane, Sydney, Melbourne, Adelaide, Perth, Hobart, and Darwin – I'm available when you need me to be.
Here's an example
Matt wanted to purchase a Mazda 3 SP25 GT Manual Hatch. The retail value, drive away on that car is around $35,000. Car Business managed to purchase the same car for $28, 123.90 and with our fee Matt paid $25, 588, a saving of over $6000. And how do we know? Another customer, (looking for a new Holden HSV) just paid $35,000 for the same car – but he did it himself, without our assistance
If you've got a vehicle to trade, we have some clever ways to maximize the value – from used car dealers keen for your car to assist you to sell it privately. Finance and Insurance? We can handle that too, and we promise you will not be paying exorbitant dealer markups there either.
Trade In Value Example
2014 Jeep Cherokee Limited. Average dealer trade value – $16500. We achieved $22,000
2014 Volkswagen Tiguan 118TSI. Average dealer trade value – $14000. We achieved $16000
So, to get the best new car price, talk to others and then talk me. I've got the experience to handle the dealers and achieve the lowest new car prices. If you think you're entitled to fleet pricing, I can often get better than that too.
Whether you're a small fleet or a large national fleet, Car Business will go to work and get that price down. Lower new car prices are my goal. So you'll get the best prices from us rather than hoping you can help yourself.
If I can't get you the best new car price, better than you can get yourself from a car dealer, we won't charge you any fee. No Saving, No Fee. – that's what you should expect from a car buying expert. 

Car Business WILL save you money on your next new car purchase – guaranteed

The Australian Road Safety Foundation is a not-for-profit organization whose charter is to reduce serious accidents on our roads through training and education. Car Business donates to the ARSF for every car we sell. If you'd like to support this worthwhile foundation, donate to the cause, become a member today or just buy your next new car from Car Business
In Closing
My reviews aren't based on power performance or high-speed handling capacity. They're not based on 0-100 Kim/hr of 4.0 seconds. And they're certainly not super luxury vehicles that many other "old timers" are feted on by the likes of Ferrari, Lamborghini, and Aston Martin
Back when I started in the motor industry salespeople were schooled and skilled in a process called the road to the sale. Part of that process was a presentation of the car that the customer was ultimately considering,
The six position sell showed the features, advantages, and benefits as it related to that specific car in the eyes and thought process of that particular customer
Those days of a true car sales professional seem to have gone.
Nowadays it seems that all salespeople want to do is accept that the customer knows everything about the car they're interested in, want to crunch the customer as quickly as possible and get the next sale
In my opinion, this is one of the reasons that there's such a high turnover in salespeople in this industry of ours.
Now I think that I'm a car industry expert, not because I sell lots of cars, but, as I was taught over 40yeras ago, time sells motor cars.
The more time you spend with a customer, the more information you provide them and the more you're there for them Even AFTER they take delivery of their new car, the more repeat and referral business you'll get.
Typically second and subsequent sales only provide 10% of a car salespersons business. Referral business, where an existing customer refers a friend, relation or work colleague back tot eh selling salesperson as someone to trust and buy a car from is even less – probably 5%
So, if you're a young salesperson reading this article, let me tell you that you should be getting 40-50% of your business from repeat and referral business.
And how do you get that much? Well, that's a story for another article or an opportunity to join me in a training course.
Disclaimer
For your interest, my motoring reviews are my opinion of the vehicle I'm testing. The manufacturer or distributor, in this case, Kia Australia, doesn't tell me what to write or ask for a 'nice' review. Nor am I paid for these reviews – I simply call it as I see it.
I often wonder about the 'truth' that I see from other motoring journalists. And I'm particularly referring to newspapers, online forums, and magazines where the company that owns the publication receives substantial advertising support from the various manufacturers.
Do the owners or editors tell their journalists to go easy on the review? I'm not sure, never having been in that position. Would I turn to softer reviews if my company was being paid for good reviews? Not likely. My independence as a writer is not for sale. I'd rather say no than be bought.
In any case, If that ever happens, rest assured that I'll be telling that story with interest.