Power, poise, and presence built for back roads, not two-track trails – Alfa Romeo Stelvio Quadrifoglio.
Hi Bob Aldons, The Car Guy presenting the Autoweek article on their first drive in the Alfa Romeo Stelvio Quadrifoglio. I've owned a Guilia QV and my first impression of Alfa's first SUV is that it will sell well in Australia, provided the experience is similar to what Robin Warner had at the first drive of this vehicle. The headline picture says Alfa Romeo all over. If I didn't know differently, I'd say that it's a Guilia front end, so at least the folks at Alfa Romeo are keeping the family look. Here's what Robin Warner has to say on his first drive. He writes for the American market so forgive references to non-metric weights and measures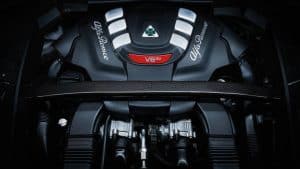 Edging past 120 mph on Circuit of the America's main straight, the steep uphill makes late braking easy before simultaneously cresting the hill and clipping the apex of turn one, a hairpin left. The rest of the first sector is done in fourth gear, slicing right and left at better than 80 mph, your body pressing hard against the carbon-fiber Sparco seats with a full g of force. No brakes needed here, just adjustments to the throttle to keep things tidy.
Brake for turn 9, but suck it up, hold your breath and keep it flat through turn 10, hitting 105 mph just past the apex. Patient on the throttle through the turn 11 hairpin, then enjoy the 7,000-rpm staccato from the twin-turbo Ferrari-V8-derived 2.9-liter V6 as your right-hand grabs the shift paddle to snap off fourth, fifth and on to sixth gear. The speedometer ticks past 140 mph, before a quick coast down to keep everything cool. Were you chasing a lap time, 150 mph is easily within reach.
Keep your hands slow while navigating the tight and technical turns 12-15, lest you wish the quick steering ratio to send you to the apex a car length early. Bury the throttle on the short shoot toward 16, the instrument panel frantically flashing "Shift!" Grab fourth gear. Breathe the throttle, then slink right and barrel into the long and fast 180-degree right hander that gives plenty of opportunity for the front and rear axles to dance between under- and oversteer, like Latin lovers doing the tango.
Two lefts later and you're back on the front straight, loving life because you just lapped an F1 circuit in an Italian sports car. Or did you?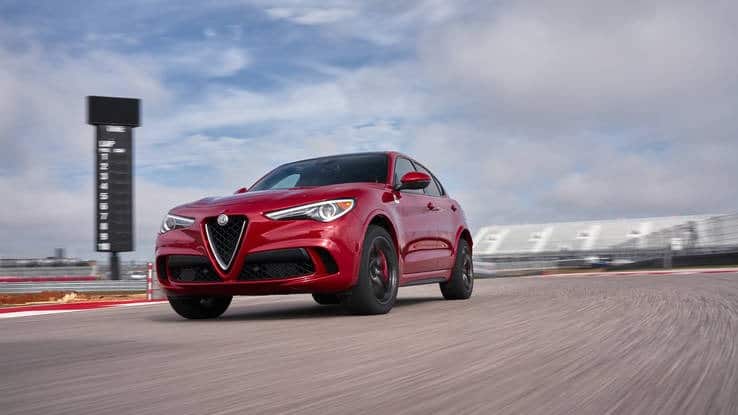 Alfa Romeo doesn't think so. The Italian maker with a grand history, which includes giving Enzo Ferrari his start, calls the Stelvio Quadrifoglio an SUV. Albeit one with a Nurburgring lap record under its belt. I beg to differ. A tall station wagon, perhaps. Maybe a hearse, but certainly not an SUV.
Need evidence? Consider what wasn't part of the presentation that Alfa gave us ahead of the drive. There was no mention of ground clearance, departure or approach angles, dirt traction, snow traction, not even cargo or passenger room. Nothing even remotely approaching an SUV spec. It's a tall Giulia hatchback. A race jockey wearing elevator shoes.
And a damn fine jockey at that. The motor is all aluminum with 2,900-psi direct injectors and variable timing. All told, the two single-scroll turbochargers spin up and help spit out 505 hp at 6,500 rpm and 443 lb-ft of torque between 2,500 and 5,500 rpm. ZF's tried-and-true eight-speed automatic takes that power, delivers it to an active transfer case to that goes on to distribute power to the front and rear axles. The engineers designed the Quadrifoglio to be an inherently rear-wheel drive, but up to 60 percent of available power can end up at the front axle. The rear differential is both limited-slip and torque-vectoring, meaning that 75 percent of all the power can go to a single rear wheel.
Handling prowess, given the COTA lapping exercise, is probably no surprise. Aside from a supercar-quick 12.0:1 steering ratio, the Stelvio makes use of a double-wishbone suspension up front and fully independent multilink in back. There are adjustable shocks and Pirelli P Zero summer tires to top the performance handling cake.  Brakes? Brembos, of course. Six-pot calipers in front, four in back. And they lock down on the 15.4-inch front, 14.2-inch rear carbon-ceramic rotors, assuming you checked that $8,000 optional item box.
Okay, there's an inkling of SUV here with the Stelvio's all-wheel-drive system. The Giulia Quadrifoglio is rear-wheel drive. Ironic, in a way, because the Stelvio's system is quite similar to the AWD system available on the Giulia model, just not the Quadrifoglio. By the way, that accounts for most of the 477-pound weight difference between these two Italian hot rods.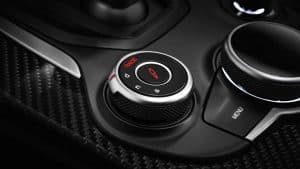 Coupled with the four-setting drive-mode selector, called Alfa DNA Pro, and the adjustable shocks, if one were to put all-terrain tires on this product, that person could theoretically not get stuck immediately in an off-road situation. We're guessing that would require new wheels, too, however, as I do not know of many SUVs wearing 20-inch wheels that are 9 inches wide in front, 10 in back. The P Zeros that wraparound said wheels are 255/45R-20 and 285/40R-20, respectively.
Those four drive modes: advanced efficiency, which ensures low-rpm gear shifts, a slower throttle and use of the powertrain's available cylinder deactivation; normal, the default setting upon start-up; dynamic, which loosens up stability control and speeds up throttle; and race — yes, race — which turns stability control off and holds on to the lowest gear possible.
That last setting really puts an exclamation mark on the Stelvio Quadrifoglio. It transports you to an alternative universe where car nerds rule the world. And the Italians cater to our every need. The Quadrifoglio takes the already swoopy shape of the Stelvio and adds aggression and a sense of immediacy. That carries on inside with stitched leather and carbon-fiber trim appointments. Not just your eyes, but all senses are attended to in the Quadrifoglio. Despite the turbocharging, the exhaust note sounds alive and snarly. With each shift, a momentary exhaust overrun gives a satisfyingly explosive pop-pop.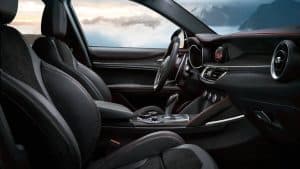 Last year, Alfa Romeo dealers sold 516 cars in the U.S., 143 fewer than in 2015. Through May this year, 2,702 have found homes, thanks to the Giulia sedan coming online. Alfa could sell way more with this model.
Even at slow speed, your hands stay attentive on the wheel, partially due to a fast-reacting rack, but also because there are zero dead spots. The motions of the body while traveling over pavement give you a sense of constant urgency — as if the fuel in the tank was replaced with espresso. It's not harsh, but hurried, rewarding when chucked through a set of switchbacks, but lacks tranquility when traffic picks up and average speed comes down.
What you have here is an $81,590 bobsled set at the top of the run. It seats five, but hopefully, no-one minds snuggling. The agility of the Quadrifoglio is what stands out, not its utility. And a quick review of some of the options available shows how one-directional this vehicle is. The aforementioned carbon-ceramic brakes, a $3,500 carbon-fiber Sparco driver's seat, $2,200 for Competizione Rosso paint.
The Stelvio Quadrifoglio is not an SUV, but a slightly more expensive Giulia with all-wheel drive and bit of cargo space. It's for someone that wants a track car, but not strictly a car. A machine with neutral balance, serious hardware, and enough Italian flare to stoke all your senses.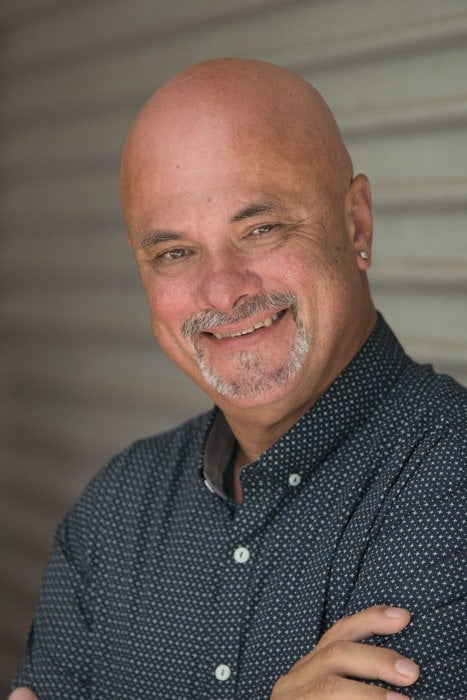 Bob Aldons is the owner and founder of The Car Guy, reviewing cars, reporting on Car Industry Matters, Car Tech and the world at large. He's spent the last forty years immersed in the automotive industry from salesman to the owner of a 7 brand multi-franchise dealership. Bob knows cars.
 Find One
If you're hunting around for a great price on your next new car, you should call the auto expert, Bob Aldons from Car Business. My company, a car Broker, Car Buyers Agent or Car Buyers Advocate based on the north side of Brisbane, will return your inquiry within 24 hours and make the process of buying a new car easy and stress-free. Are you tired of salesperson tricks? I protect you from the pressure exerted by car dealer's salespeople. There isn't any obligation – just a pretty significant saving.
You're where? Seriously, my services are available for you in any Australian state and territory: from Darwin to Hobart, Cairns to Perth.  Car Broker Brisbane, Sydney, Melbourne, Adelaide, Perth, Hobart, and Darwin – I'm available when you need me to be.
Here's an example
Matt wanted to purchase a Mazda 3 SP25 GT Manual Hatch. The retail value, drive away on that car is around $35,000. Car Business managed to purchase the same car for $28, 123.90 and with our fee Matt paid $25, 588, a saving of over $6000. And how do we know? Another customer, (looking for a new Holden HSV) just paid $35,000 for the same car – but he did it himself, without our assistance
If you've got a vehicle to trade, we have some clever ways to maximize the value – from used car dealers keen for your car to assist you to sell it privately. Finance and Insurance? We can handle that too, and we promise you will not be paying exorbitant dealer markups there either.
Trade In Value Example
2014 Jeep Cherokee Limited. Average dealer trade value – $16500. We achieved $22,000
2014 Volkswagen Tiguan 118TSI. Average dealer trade value – $14000. We achieved $16000
So, to get the best new car price, talk to others and then talk me. I've got the experience to handle the dealers and achieve the lowest new car prices. If you think you're entitled to fleet pricing, I can often get better than that too. Whether you're a small fleet or a large national fleet, Car Business will go to work and get that price down. Lower new car prices are my goal. So you'll get the best prices from us rather than hoping you can help yourself.
If I can't get you the best new car price, better than you can get yourself from a car dealer, we won't charge you any fee. No Saving, No Fee. – that's what you should expect from a car buying expert. 

Car Business WILL save you money on your next new car purchase – guaranteed

The Australian Road Safety Foundation is a not-for-profit organization whose charter is to reduce serious accidents on our roads through training and education. Car Business donates to the ARSF for every car we sell. If you'd like to support this worthwhile foundation, donate to the cause or become a member today

Robin Warner – Robin Warner is Editorial Manager at Autoweek. He once tried and failed to become a professional race car driver, but succeeded in learning about debt management and having a story to tell. A former engineer, Warner loves cars for their technology and capability.
Read more: http://autoweek.com/article/car-reviews/alfa-romeo-stelvio-quadrifoglio-first-drive-crossover-suv-name-only#ixzz58uThKNgN