Ok, it's time for all the other utes on the Australian market to take some lumps. ANCAP has just announced the awarding of a 5-Star rating for Australia's newest ute, the Isuzu D-Max.
(And yes, LDV T60 has a five-star rating, but that vehicle was tested against 2017 criteria and arguably wouldn't get the same in 2020)
Here's what isuzu Ute Australia has to say
The All-New Isuzu D-MAX is the first vehicle to be tested in Australia and awarded the maximum 5 star ANCAP safety rating, following testing against the new stringent 2020 ANCAP test and rating criteria.
ANCAP praised the All-New Isuzu D-MAX for elevating safety in the segment, as the first ute to standardise advanced lifesaving safety systems across every model, including a centre (far-side) airbag, AEB with Turn Assist, Lane Departure Prevention, Emergency Lane Keep, Rear Cross Traffic Alert, Blind Spot Monitoring and much more.
Advanced safety equipment is joined by automatic headlights with high beam control, Reversing Camera, Intelligent Speed Limiter, Driver Attention Assist and 8 airbags on every D-MAX.
"The D-MAX rating has been highly anticipated by fleet and private buyers, and re-establishes the safety benchmark for the competitive ute segment where the introduction of safety features has tended to lag that of passenger cars and SUVs," said ANCAP Director of Communications and Advocacy, Rhianne Robson.
So what does that mean for the some of the others – Nissan, Ford, Mitsubishi, Toyota and particularly Volkswagen. (ed. Volkswagen claim a 5-star rating but this was tested in 2011, some 9 years ago)
Safety has always been of paramount importance to us at Isuzu UTE Australia, and with standardised levels of safety and driver assistance technologies previously unseen in a ute, I am very pleased with the All-New D-MAX achieving the top safety rating against the newer, tougher testing criteria," said Isuzu UTE Australia Managing Director, Hiroyasu Sato.
From the beginning, the Isuzu engineering and design team have been working in co-operation with ANCAP to ensure the All-New Isuzu D-MAX is up to the current and future safety standards.
"I'd like to thank and congratulate our Isuzu engineering team for achieving this maximum 5-star safety rating for our Isuzu D-MAX customers. Our customers deserve the best and we are proud to offer one of the safest vehicles available on Australian roads," continued Mr Sato.

-Advertisement-
Hello. I'm Bob Aldons, the owner and editor of The Car Guy.
The Car Guy is an independently owned car review website. I'm currently testing cars for Mazda, Nissan, Kia, Suzuki, Mitsubishi, Renault, Subaru, and Hyundai. Through Mercedes AMG Petronas Motorsport I'm also writing about the 2020 Formula 1 season
I'm not paid by any car company for my opinion and my companies don't receive advertising revenue to say nice things about them. I call it as I see it.
However, I also own a new car brokerage company – Car Business. Being able to review new cars gives me an opportunity to provide accurate information on these brands. If you're in the market for Any New Car Cheaper, contact me at Car Business and see how I go about saving you some serious money.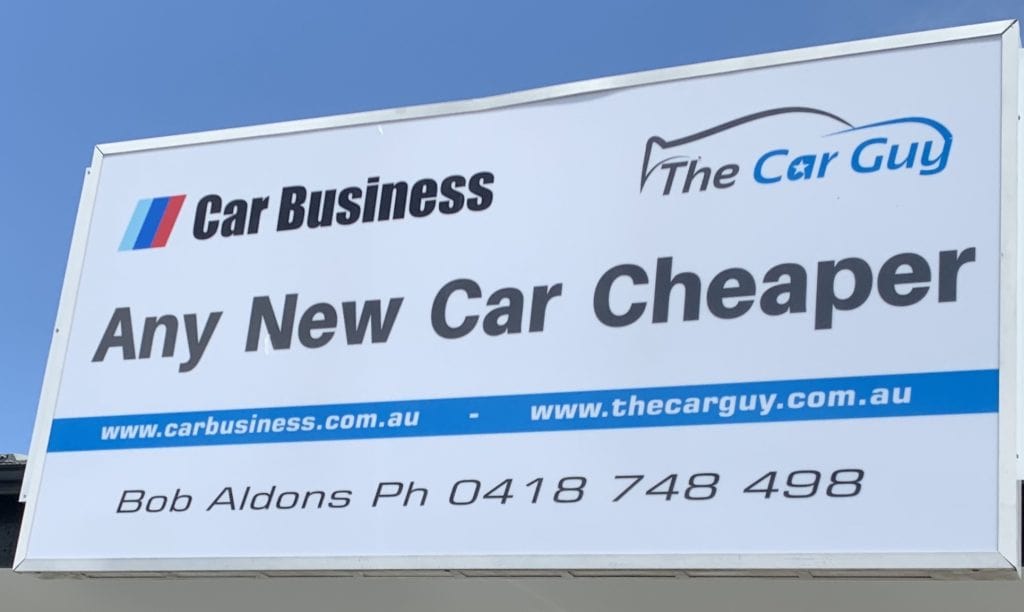 Perhaps you think that you can do the job of buying a new car yourself? If you're after any advice at all, give me a call and ask me any question that you need to be answered.
If you're an Aussie Veteran, I take particular pride in taking care of you. For every car that I source and deliver, I donate part of my fee to Mates4Mates or Brisbane Legacy.
Other Links: New Cars, Corona Virus and Getting a Great Deal