2020 Volkswagen Golf – First Pictures
From the US, Autoweek.Com provides some of the earliest high-quality pictures of the 2020 Volkswagen Golf. Arguably due to go on sale in Australia in the first half of 2020, this is the 8th iteration of the VW Golf and arguably the best so far.
I'm pleased to be able to provide you with the full commentary from Autoweek.com, but if you'd like to see all the pictures click here.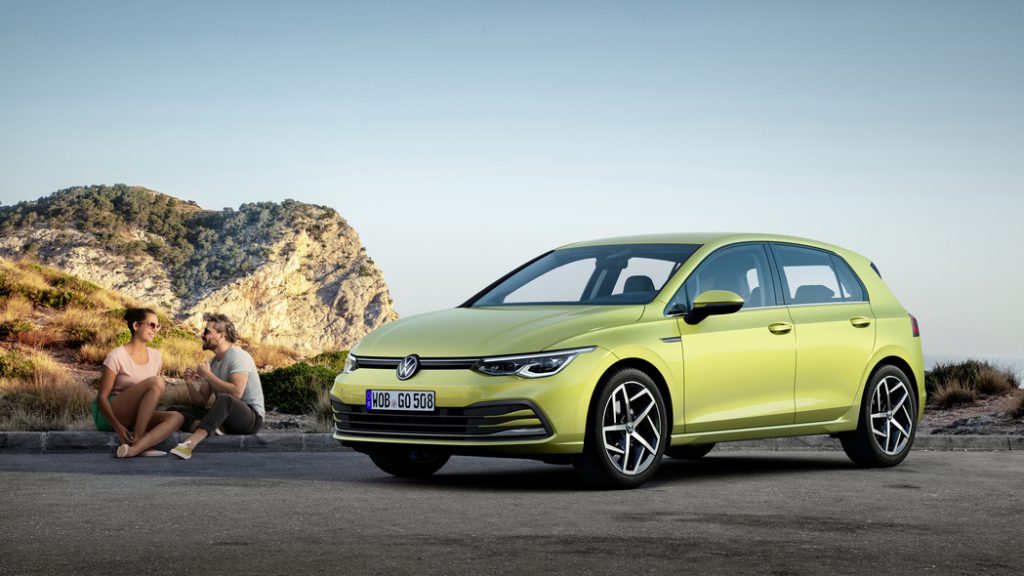 "With more than 35 million sold, the Golf is Volkswagen's best-ever seller. So when it's time for a new one, the company doesn't mess around. Thus the new, eighth-gen Volkswagen Golf, launched today, is a car VW AG calls the most progressive Golf ever, adding that it's "digitalized, networked, predictive, intuitively operated and innovatively electrified." At the moment only the GTI and Golf R are confirmed for the U.S., but VW says the regular Golf hatchback is still under consideration for our market. The car goes on sale in Europe at the end of the year, and VW says it is going to "revolutionize the compact-vehicle category."
Strong words.
In spite of all the hyperbole, the new Volkswagen Golf looks quite a bit like the old one. The grille is a bit narrower, as are the headlamps, and the body surface is cleaner. VW calls it a "clear-cut, accurate design."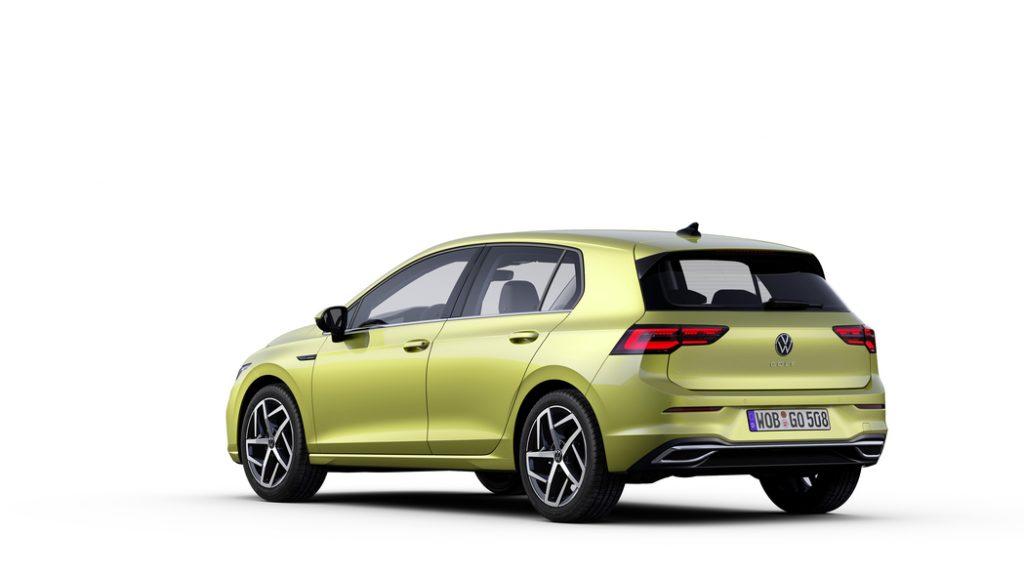 The big news is inside. Knobs and buttons are few and far between, with the digital sweeping dash housing electronic dials in a 10.25-inch display, and infotainment and heat/vent controls in an 8.25-inch touchscreen. VW says the Golf is the first car in its price range with a high-end digital cockpit, including voice control.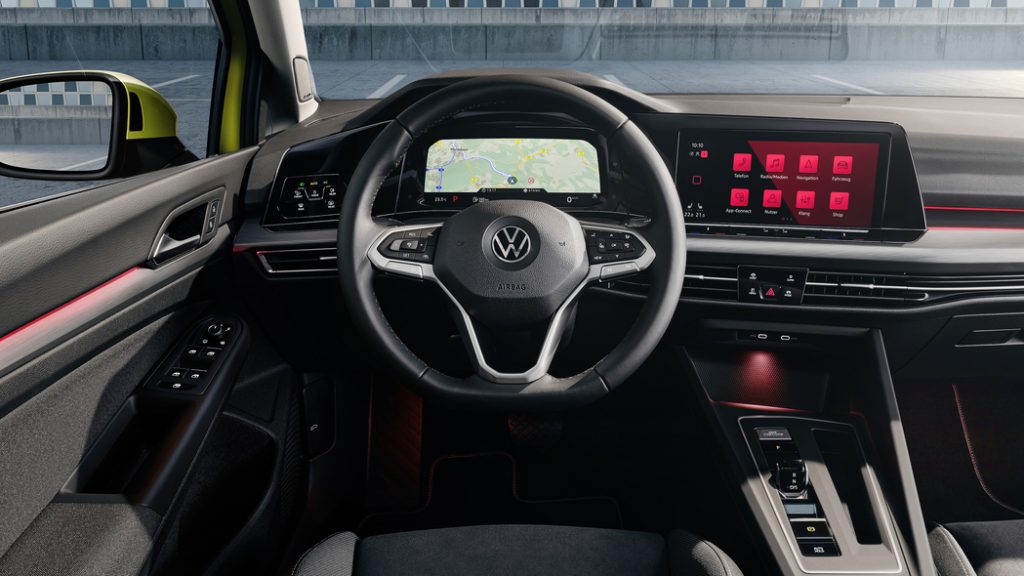 U.S. engine specs haven't been released yet, though we do know all Golfs ride on the latest MQB platform. We hear the GTI's 2.0-litre turbo-four will make 232 hp (173Kw)and the Golf R's turbo-four should crank out a mighty 320-plus hp (238Kw). The GTI has a six-speed manual, with a seven-speed DSG dual-clutch automatic as a no-cost option, while the R gets just the DSG.
Other powertrain choices include gas, diesel, natural gas, mild hybrid and plug-in hybrids, ranging in size from a 1.0-litre, 89-hp three-cylinder up to a 2.0-litre diesel. We won't know exactly what models we're getting until sometime next year, according to VW.
Up to 130 mph (209kph), the new Golf can operate in semiautonomous mode, though if you let go of the wheel for more than 15 seconds the car audibly warns you. VW says the new Golf is also the first Volkswagen with car-to-car communications, making it able to exchange relevant traffic information with other vehicles and the traffic infrastructure in the vicinity within a radius of roughly a half-mile."
Related Articles