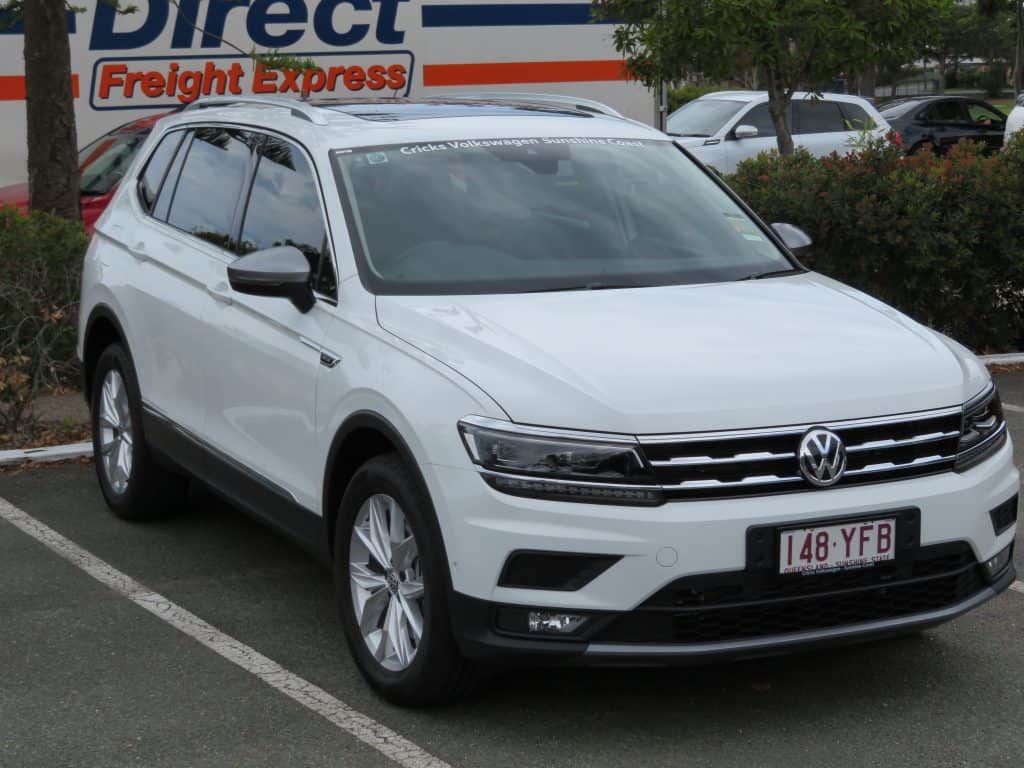 From 2008 until selling my dealerships in 2015, I was a Volkswagen dealer based at Redcliffe, just north of Brisbane. And it was a special time – I was a bit hesitant taking on the franchise, hearing all sorts of problems that Australian dealers had with the German senior management at Volkswagen, but, it couldn't have been further from the truth. The then managing director, Anka Koeckler, was great to deal with – a bit like me I'm told – tough but fair.  So I'm really pleased that, in conjunction with Cricks Volkswagen at Maroochydore, I can bring you my review on the Volkswagen Tiguan Allspace.
What is it? The Volkswagen Tiguan Allspace is a 7-seat version of VW's top-selling medium SUV, the Tiguan. Since it's launch in the mid-2000's Tiguan has been the go-to SUV in Australia, at least from a premium viewpoint.
Competition. Alfa Romeo Stelvio, Audi Q5, BMW X3, Ford Escape, Honda CR-V, Hyundai Tucson, Jaguar F-Pace, Jeep Cherokee, Kis Sportage, Range Rover Evoque, Land Rover Discovery, Mazda CX-5< Nissan X-Trail, Subaru Forester, Toyota Rav4Renault Koleos, Mitsubishi Outlander. _ Most of the competition are 5-seaters and that's where the Volkswagen Tiguan Allspace is setting the standard. 7 Seater AWD SUV's are thin on the competition.
How Much? There are 5 different models to choose from –  the Volkswagen Tiguan Allspace 132TSI Comfortline is the model I'm reviewing. Prices start with the 110TSI Comfortline ($45614 drive away ) and go up to the top of the line petrol model, 162TSI Highline at $58,489. There's a diesel option (140TDI) at $60,034 as well. Our review model is $50,764 – certainly not the cheapest in the comparison group by any stretch, but eminently affordable for a premium 7-seater.
Front of the Car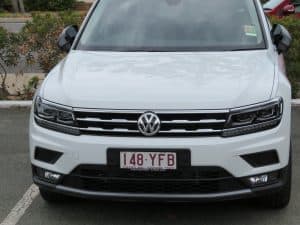 The Tiguan Allspace I'm driving has a 132kw engine with a 7-speed Direct Shift Gearbox producing 320Nm of Torque. In simple English, plenty of power for anything you could put the Allspace through. The Allspace runs on 95 Ron Unleaded fuel but is pretty economical, which it needs to be – Premium Unleaded fuel is about 10c per litre more expensive than 91 Ron unleaded. Check out the Green Vehicle Guide information below.
It's got a 'comfortable' face and the thing about Volkswagen's is that its part of the VW family – every Volkswagen has a similar look.
Down the Side
Volkswagen has always been known for it's attention to all things safety – and the Tiguan Allspace is no exception. Whilst the hamburger with the works is in the Highline models, optional packs allow the lower models to be similarly equipped. If you're interested in seeing the full specification sheet – here's a link to the Volkswagen Tiguan Allspace Spec page.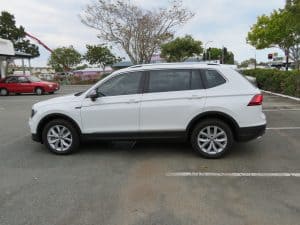 Airbags
Driver and front passenger airbags
Driver's knee airbag
Driver and front passenger side airbags
Curtain airbags, cover front, row 2 & 3
Body
Fully galvanised body with 12-year anti-corrosion perforation warranty
Brakes
Automatic flashing brake lights activated in an emergency braking situation
Anti-lock Braking System (ABS)
Brake Assist
Electronic Brake-pressure Distribution (EBD)
Electro-mechanical parking brake
Auto hold function
Multi-collision brake
Lighting
Daytime driving lights, LED integrated into the headlight housing
Front fog lamps with static cornering lights mounted in the lower bumper
Rear fog lamp S
Rear registration plate light, LED
Rear tail lights, LED
Rear tail lights, Premium LED
Safety and Security
Traction control
Anti-Slip Regulation (ASR)
Electronic Differential Lock (EDL)
Electronic Stabilisation Program (ESP)
Extended Electronic Differential Lock (XDL)
4MOTION Active Control all-wheel drive
Chassis Systems
Adaptive chassis control
Driver Fatigue Detection system
Driving profile selection with 4MOTION Active Control
Front Assist with City Emergency Brake (City EB) and Pedestrian Monitoring functions
Lane Assist with Adaptive Lane Guidance
Manoeuvre braking, rear
Park Assist, parking bay and parallel parking assistance
Parking distance sensors, front and rear with acoustic warning and audio volume level reduction when the sensor
warning is activated
Personalisation function
Optical Parking System (OPS) in infotainment display
Rear View Camera (RVC Plus) with multi-angle views and dynamic guidance lines
Cruise Control
Cruise control system including speed limiter (programmable)
At The Back
Frankly, with all the seats being used, there's limited room – a soft bag and the groceries will fit but don't expect to carry a pram, or golf clubs. With the third row stowed, there's sufficient space but don't get carried away too much. Utilizing all the cargo space, you have over 1700 litres of cargo, but with three rows up, it's only 230 litres.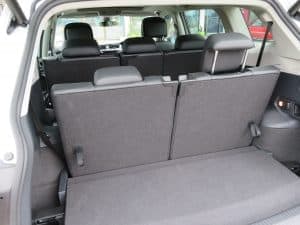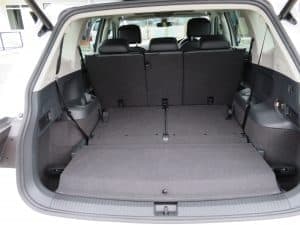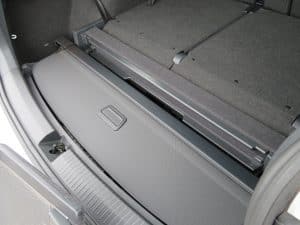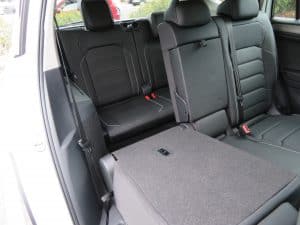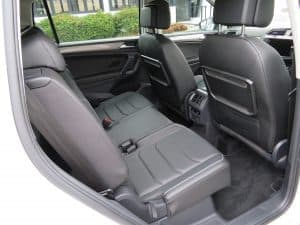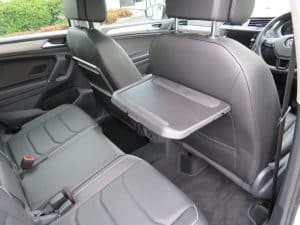 Drivers Side and Drivers Seat
Volkswagen does a great job of looking after the driver in their vehicles. It's impossible not to get comfortable. This Volkswagen is equipped with enough technology to provide the best experience possible. Rear seats are easy to access, there's plenty of room for the second row and the driver and front seat passenger will always have enough adjustment for a comfortable city commute and long distance trip. The steering wheel is adjustable for height and reach, the teh infotainment system is spectacular and the reversing camera is clear and precise.
Did I say that I like Volkswagens?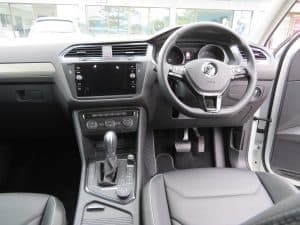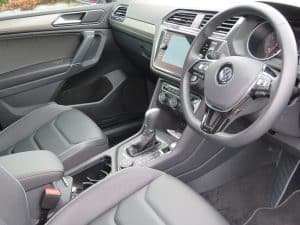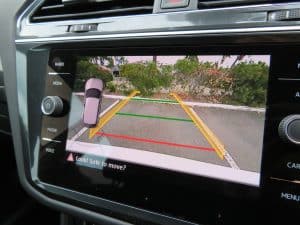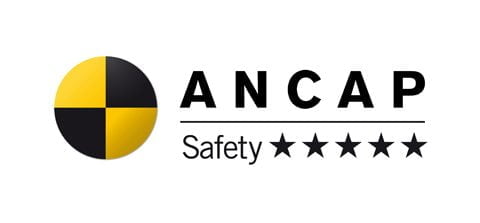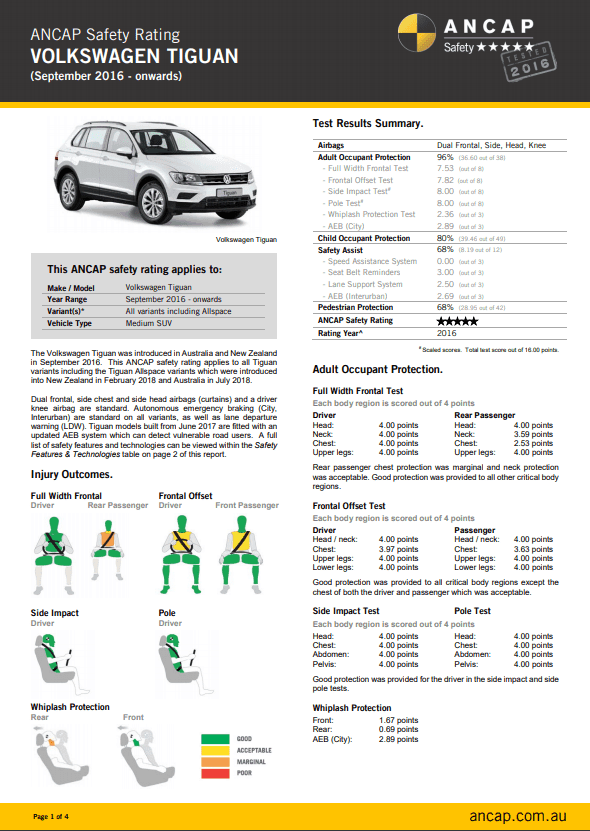 I'm a bit non-plussed nowadays about the ANCAP rating system. The Volkswagen Tiguan was tested 2 years ago in 2016. Allspace, released in late 2017 has also got the gong for 5 stars.
Now I'm not arguing the result – I think that Volkswagen produces the safest mass-market cars in the world, but I am suggesting that ANCAP and the manufacturers need to show the year of testing a lot more clearly.
And manufacturers shouldn't be able to rely on testing from prior years if they want to trumpet the safety of their cars today.
In my opinion, if a manufacturer doesn't want to submit 2018 vehicles for testing, then they shouldn't be able to advertise that their cars are 5-star.
It's up to the Federal Government to mandate the testing procedures for ANCAP testing. I know of instances where a manufacturer is still sprouting the 5-star accomplishments of a vehicle that was tested in 2011 – 7 years ago and in a segment that has significantly moved on from a technology and safety perspective
What does it cost to test a car? From memory, ANCAP is given 3 vehicles to conduct their testing regime. The cost to manufacturers? Let's say on average a vehicle to be crashed is worth around $35,000. If they need 3, that totals $100,000. But there is a significant number of models within a range that need testing.
Some people may think that' a very big investment, but when you compare it with their annual advertising and marketing spend, it pales into insignificance.
Let's look at Volkswagen as a brand. They have Polo, Golf, Jetta, Passat, Arteon, Tiguan, Touareg, Amarok, Caddy, Transporter, and Crafter. That's 11 model lines that arguably need to be tested either here in Australia or in Europe.
11 model lines with 3 vehicles per testing regime are about a $1,250,000 investment. Given that Volkswagen sell about 50,000 vehicles per annum in Australia that equates to about $23 per vehicle sold. And if you share that expense between Australia and Europe on the common model lines, it works out at about $11.50 per model line
And that isn't a lot of money to invest with a view to protecting the buyers of your vehicles.

Over the week with the Volkswagen Tiguan Allspace, I achieved 8.0 litres per 100km compared to the Green Vehicle Guide's stated extra consumption of 6.9 litres per 100km. I did most of my driving between Peachester (near Maleny) and my office at Redcliffe, so about 15% worse than published. My driving, however, is the real world as opposed to laboratory testing. And we know the Hoo Ha about that. Typically I think that you need to add about 20% to the published figures to get a real result. In this case, the variation is about 15% higher than published.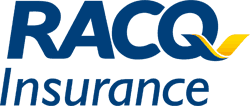 Volkswagen Tiguan Allspace. I generally use RACQ Insurance to give you a guide as to what you'll pay for your annual comprehensive car insurance. Conditions precedent for this cover are:
A male driver over 60 years of age, having held a license for over 10 years
Blue member of RACQ with 2 other insurance policies
Has paid cash for the car for private use with the car parked in a garage overnight.
The driver resides in postcode 4017
The car is fitted with an engine immobilizer
1 at fault claim in the last 3 years, with no license suspensions
Rating 1 currently having held that rating 1 for 10 years or more
No driver under 25 will use the vehicle.
The premium quoted online by RACQ Insurance for Private Use – No Finance is $501.28 with a $750 excess. Variations from the information above may result in different outcomes. Check online with RACQ Insurance for your own particular quote.
Where to buy.
My test vehicle was supplied by Cricks Volkswagen at Maroochydore on the Sunshine Coast of Queensland. Cricks is one of the Volkswagen dealers that I seek price submissions from when I'm buying a Volkswagen (and their other brands) for a customer. I'm not paid to write this review either by Cricks or by Volkswagen Group Australia, so it's as impartial as ever
Cricks Volkswagen has a 4.2 star Google Rating from 91 reviews so would feature in my top dealer reports for this brand. This score is effective at the time of publishing – 10th November 2018.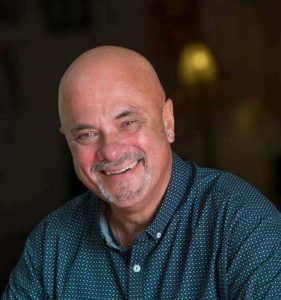 Hi,  Bob Aldons here, the owner and founder of The Car Guy, and Car Business, reviewing cars, reporting on car industry matters, car tech, Formula 1, buying #anynewcarcheaper and the world at large.
I've spent the last forty years immersed in the automotive industry from salesman to the owner of a 7 brand multi-franchise dealership. I know cars.
Find One
If you're hunting around for a great price on your next new car, you should call the auto expert, Bob Aldons from Car Business.
My company, a Brisbane Car Broker, Car Buyers Agent or Car Buyers Advocate based on the north side of Brisbane, will return your inquiry within 24 hours and make the process of buying a new car easy and stress-free.
Are you tired of salesperson tricks? I protect you from the pressure exerted by car dealer's salespeople. There isn't any obligation – just a pretty significant saving.
You're where? Seriously, my services are available for you in any Australian state and territory: from Darwin to Hobart, Cairns to Perth.  Car Broker Brisbane, Sydney, Melbourne, Adelaide, Perth, Hobart, and Darwin – I'm available when you need me to be.
Whether you're a small fleet or a large national fleet, Car Business will go to work and get that price down. Lower new car prices are my goal. So you'll get the best prices from me rather than hoping you can help yourself.
If I can't get you the best new car price, better than you can get yourself from a car dealer, I won't charge you any fee. No Saving, No Fee. – that's what you should expect from a car buying expert.

Car Business WILL save you money on your next new car purchase – guaranteed

Australian Road Safety FoundationThe Australian Road Safety Foundation is a not-for-profit organization whose charter is to reduce serious accidents on our roads through training and education.
Car Business donates to the ARSF for every car we sell. If you'd like to support this worthwhile foundation, donate to the cause, become a member today or just buy your next new car from Car Business