Greetings from Bob Aldons, The Car Guy. Manufacturers allow their research and development departments to 'play' with designs that may be released in the years to come. Volkswagen is no different, however, prototypes that make their way to motor shows such as the upcoming one in Geneva are so much closer to production than many others. Volkswagen will preview the I.D. Vizzion next month in Geneva, but you have to at least be able to compare it to a current vehicle.
I.D. Vizzion is reputed to be 5110 mm long and that's a pretty big car in anyone's language. The Volkswagen Arteon is 4862 mm in size so that's nearly 25 centimeters longer than that. So actually there's a clue in the overall size – the Audi A8 L is 5113mm so perhaps rather than a Volkswagen, this new I.D. Vizzion will start life as an Audi A8 replacement. Only time will tell. Thanks to the crew at IAB for this article.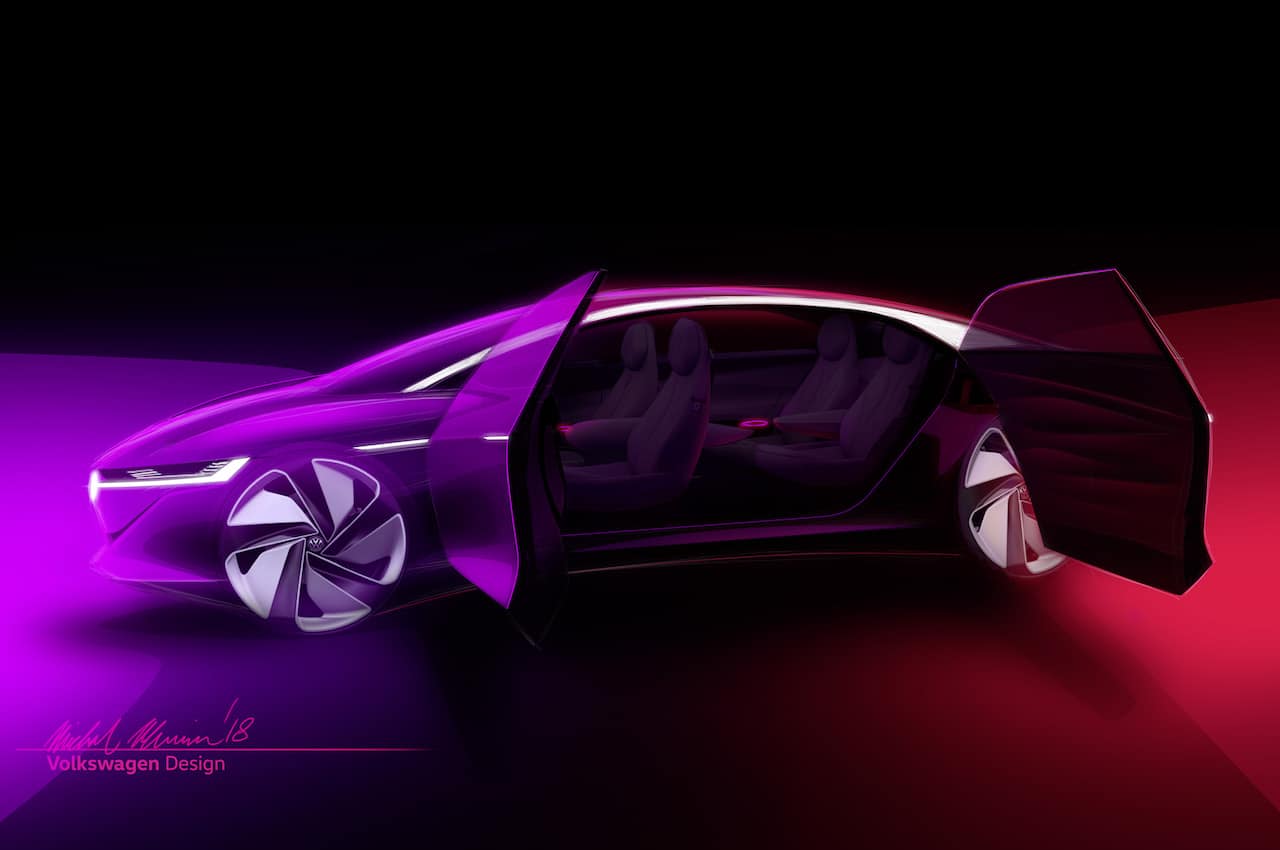 "Volkswagen has announced that it will unveil a new concept car called VW I.D. Vizzion at the 2018 Geneva Motor Show next month. Along with the announcement, the company has released the concept car's first teasers.
The VW I.D. Vizzion is 5.11 metres long and employs two electric motors that generate a system power of 225 kW.
The VW I.D. Vizzion looks like a very sporty executive saloon. The low-slung concept car appears to have very slim headlamps and tail lamps, a fully covered nose proudly bearing an illuminated Volkswagen logo, large wheels, sleek greenhouse and a coupe-like graciously dropping roofline. Strangely, Volkswagen calls the 5.11 meter-long concept a "premium MPV". Perhaps, the company is looking at introducing the concept car's production version in an MPV body style.
The VW I.D. Vizzion has large suicide doors that open up to reveal a luxurious cabin with a minimalistic design. There are four individual seats with an artistic centre armrest at the front and rear and a rotary knob in the middle at the front and rear to handle various functions. There's plenty usage of wood and ambient lighting to create a luxurious setting. Steering wheel, pedals, instrument panel and centre console are not present, as Volkswagen is giving a preview of the future with fully autonomous driving and no visible controls with this concept car.
The VW I.D. Vizzion concept is the fourth model of the brand's I.D. family.
The VW I.D. Vizzion has two electric motors, one at the front and the other at the rear, generating a system power of 225 kW. So, power goes to all four wheels of the concept car, which has a top speed of 180 km/h. 111 kWh Lithium-Ion batteries enable a driving range of up to 665 km, and this is including the usage of the energy regenerated when braking."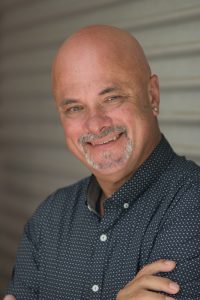 Bob Aldons is the owner and founder of The Car Guy, reviewing cars, reporting on Car Industry Matters, Car Tech and the world at large. He's spent the last forty years immersed in the automotive industry from salesman to the owner of a 7 brand multi-franchise dealership. Bob knows cars.
 Find One
If you're hunting around for a great price on your next new car, you should call the auto expert, Bob Aldons from Car Business. My company, a car Broker, Car Buyers Agent or Car Buyers Advocate based on the north side of Brisbane, will return your inquiry within 24 hours and make the process of buying a new car easy and stress-free. Are you tired of salesperson tricks? I protect you from the pressure exerted by car dealer's salespeople. There isn't any obligation – just a pretty significant saving.
You're where? Seriously, my services are available for you in any Australian state and territory: from Darwin to Hobart, Cairns to Perth.  Car Broker Brisbane, Sydney, Melbourne, Adelaide, Perth, Hobart, and Darwin – I'm available when you need me to be.
Here's an example
Matt wanted to purchase a Mazda 3 SP25 GT Manual Hatch. The retail value, drive away on that car is around $35,000. Car Business managed to purchase the same car for $28, 123.90 and with our fee Matt paid $25, 588, a saving of over $6000. And how do we know? Another customer, (looking for a new Holden HSV) just paid $35,000 for the same car – but he did it himself, without our assistance
If you've got a vehicle to trade, we have some clever ways to maximize the value – from used car dealers keen for your car to assist you to sell it privately. Finance and Insurance? We can handle that too, and we promise you will not be paying exorbitant dealer markups there either.
Trade In Value Example
2014 Jeep Cherokee Limited. Average dealer trade value – $16500. We achieved $22,000
2014 Volkswagen Tiguan 118TSI. Average dealer trade value – $14000. We achieved $16000
So, to get the best new car price, talk to others and then talk me. I've got the experience to handle the dealers and achieve the lowest new car prices. If you think you're entitled to fleet pricing, I can often get better than that too. Whether you're a small fleet or a large national fleet, Car Business will go to work and get that price down. Lower new car prices are my goal. So you'll get the best prices from us rather than hoping you can help yourself.
If I can't get you the best new car price, better than you can get yourself from a car dealer, we won't charge you any fee. No Saving, No Fee. – that's what you should expect from a car buying expert. 

Car Business WILL save you money on your next new car purchase – guaranteed

The Australian Road Safety Foundation is a not-for-profit organization whose charter is to reduce serious accidents on our roads through training and education. Car Business donates to the ARSF for every car we sell. If you'd like to support this worthwhile foundation, donate to the cause or become a member today