I've been monitoring the class action against Volkswagen, Audi and Skoda since inception in 2015.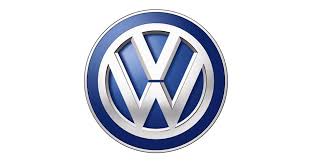 Managing Director of VW, Michael Bartsch, must be biting his lip, but the settlement comes "without an admission of liability from the car manufacturers.
Follows is the report by Hannah Wootton of the Australian Financial Review
Volkswagen, Audi and Skoda have settled a class action that means Australian drivers could receive up to $1,400 each. But the deal with plaintiff firm Maurice Blackburn comes without an admission of liability from the car manufacturers.

The class action alleged that the car companies fitted vehicles with illegal software designed to cheat on a test that measured exhaust emissions.

The settlement, which still needs Federal Court approval, means a minimum of $87 million will be divvied up among motorists.

That amount could rise to as much as $127 million depending on the size but would average out at around $1,400 per vehicle.

The settlement also means the car companies will foot Maurice Blackburn's legal bill for the proceedings, which started in 2015.
"This is an important step in providing a measure of justice and redress to the thousands of Australian motorists who claim they were financially impacted by the diesel emissions issue," Maurice Blackburn lawyer Julian Schimmel said
The case is one of several actions worldwide regarding the faulty emissions calculations.
Volkswagen agreed to pay a €1 billion fine in Germany, and one of their executives, Oliver Schmidt, was fined $US400,000 for participating in what US prosecutors called "one of the largest corporate fraud schemes in American history".
Audi's chief executive Rupert Stadler was arrested in Germany in June last year for his role in the alleged emissions cheating practices. He has since stepped down from his roles at Audi.
My Comment
The initial decision not to settle in Australia as the company had done in many jurisdictions, such as their home country, Germany and the USA, is a blight against the brand. Bartsch's argument that our pollution regulations suggested the brand did not cheat, but I don't think there's any VW owner who would think that they haven't been badly done by.
The resale value of Volkswagens has fallen off a cliff since the fuel cheating saga came to light, but I'm thinking that Bartsch held out enough, perhaps arguably to protect a bottom line and a bonus. personally I think that Bartsch's tenure at VGA is coming to an end. Most of his predecessors have run a 4-year term and that may be the reason he's made the decision to finish it. Only time will tell.