I first met Billy J Smith back in early Origin Days when he was calling the game on television. No doubt he was a character, but I'm still not sure how he got the tag of Teenage Idol
Billy was a multimedia celebrity – Television (as a commentator) Television (as a presenter) with It's a Knock-Out and the original Footy Show, Radio (4IP and 4BC) as well as an MC of incredible talent.
In 1990, through my good mate Steve Trifyllis, who worked with FM104 – MMM at the time, I scored an invite to the 1990 Daikyo Palm Meadows Pro-Am. I had no idea who I was to play with but thought it might be some battler and that was ok. After all, it was a day off from work playing golf.
Well, knock me down with a feather, I played with 2-time US Open Champion Curtis Strange, Billy J Smith, David Fordham and a doctor from Indooroopilly (forgot his name) in a five-person team.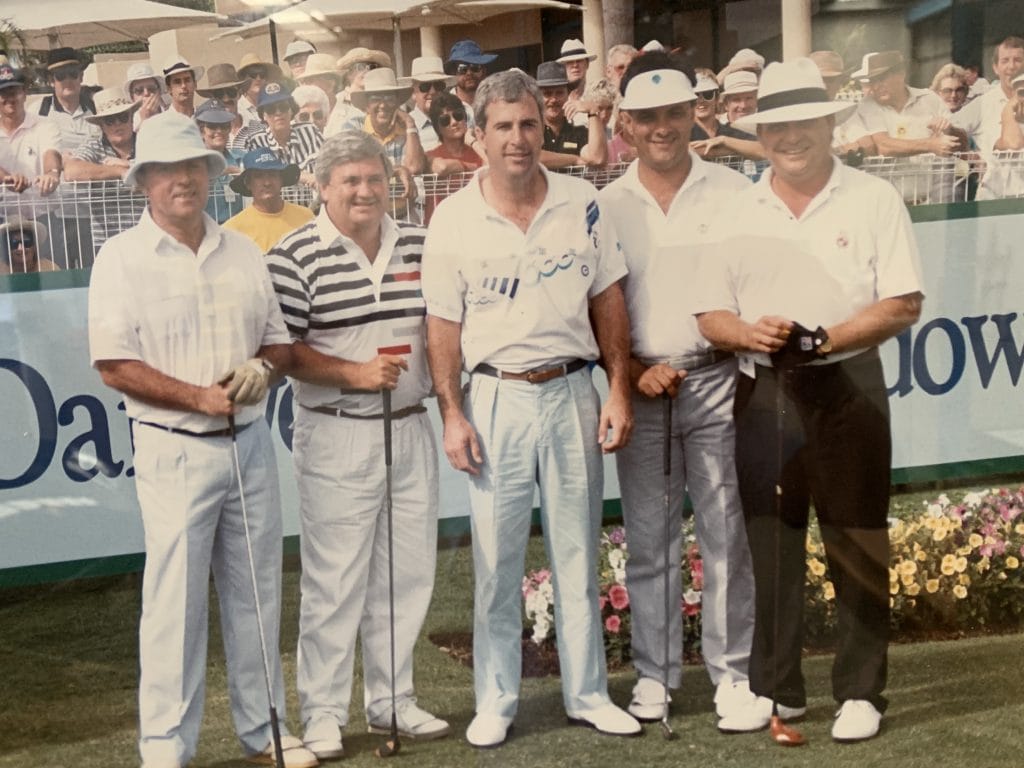 And not only that, but I had, at the time, my best ever score off the stick – 76.
Curtis was a bit 'strange' to play with. He kept to himself from tee to green but chatted with us all on the putting surface. Billy, on the other hand, was an absolute bundle of laughs – he and Fordo bounced off each other and it was hard not to crack up laughing on every shot.
David passed from this earth in December 2011 – just over 7 years ago and now his buddy, Billy J has left this mortal coil.
Both will be remembered for different things, but each will be thought of in the best of terms. God Bless Billy J