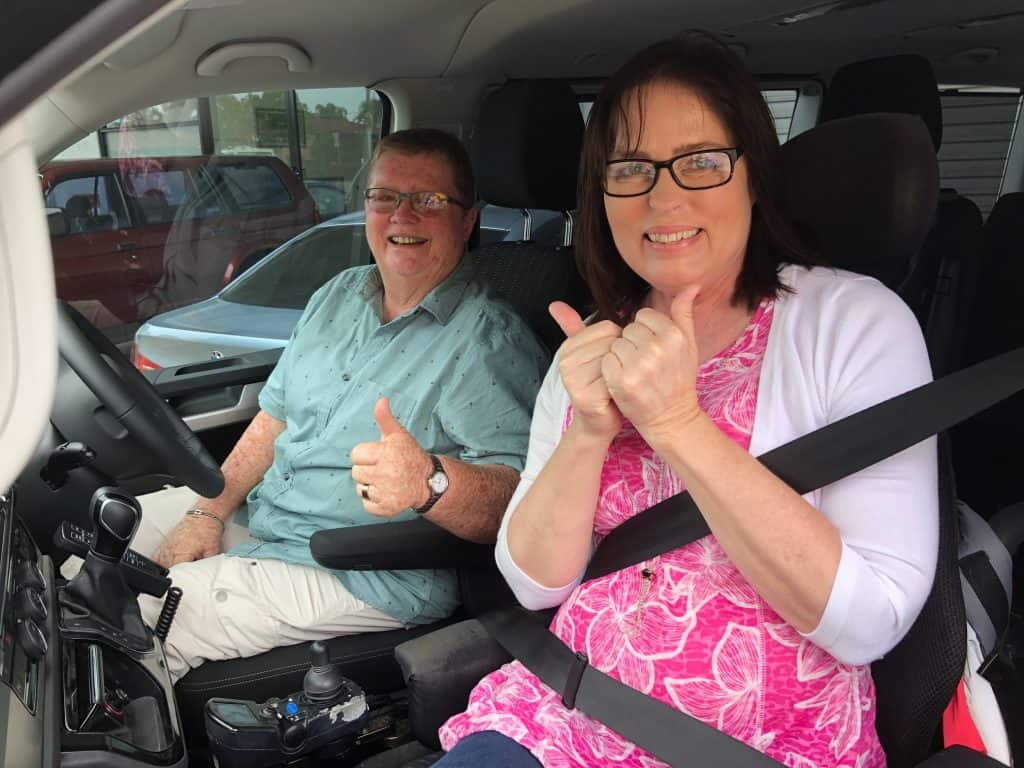 Hello. Bob Aldons, The Car Guy introducing you to Redcliffe local girl, Tracey Jackson. From my own historic understanding of the disease, Muscular Dystrophy is a 'muscular' wasting disease that progressively impairs mobility. According to Wikipedia, it's "defined medically as a group of genetic diseases that cause progressive weakness and loss of muscle mass. In muscular dystrophies, abnormal genes (mutations) lead to muscle degeneration. Most forms begin in childhood. Damaged muscles become progressively weaker. Most people who have the condition eventually need a wheelchair. Other symptoms include trouble breathing or swallowing. Medication, therapy, breathing aids or surgery may help maintain function, but lifespan is often shortened."
I came to know Tracey through my mate, Dave Musgrave. David, a local real estate identity, has sent countless new car prospects to me to assist. Tracey was one of those people that David knew.
I spoke at length with Tracey – she knew exactly what type of vehicle she needed but was fearful of dealing with car dealers – their reputation preceded them.
Nonetheless, I explained to Tracey what I did and how I did it, but assured her that I'd save her some of the money she'd, along with Muscular Dystrophy Queensland, worked so hard to raise.
In case you don't understand the expense involved, a compatible vehicle, in this case, a Volkswagen Multivan, along with the wheelchair conversion costs around $125, 000 with the conversion the major part of this at circa $85,000. The conversion to Tracey's vehicle was done by Capital Special Vehicles in Melbourne, arguably the most experienced in their field. After conversion, the vehicle was sent to Sydney where Tracey and her carer Annie collected it last Wednesday, February 28th. And that collection day also happened to be Tracey's birthday so an all-around great day for her.
Annie drove the vehicle back from Sydney arriving at 5 pm on Thursday. They brought the new Volkswagen to me to do the registration.
The next step in the process is to have a radical operational system fitted to the new Volkswagen, but that's estimated to cost another $88,000. Whilst Annie is caring for Tracey, she's the designated driver. But it's totally possible for Tracey to gain further independence with the use of Space Drive II.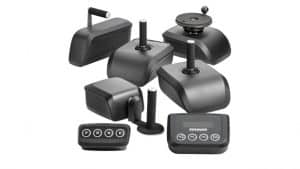 The system looks like a sophisticated gaming console – a joystick set up that allows the driver to accelerate, brake, and turn corners with hand use only
In fact, you'd be forgiven for thinking that's exactly what it is.
Vision becomes Reality…

Space Drive is the most advanced driving technology available. Thousands of people worldwide have access to mobility they would otherwise be without, due to this suite of controls. Our customers said it has helped them start a new life.

This unique system combines sophisticated hardware and software with an advanced safety concept, to result in maximum accessibility and complete safety. Thanks to its modular design and adjustable electronic parameters, the Space Drive system can be tailored to your needs.

Developed in Germany, the system combines Highly Advance Driving Control and absolute fail-safe multiple redundancy systems.
If you'd like to understand more about this system or what Muscular Dystrophy is all about, Tracey is happy to field your call on 0407 121 127 or by email to [email protected]
If you ever have the opportunity to meet Tracey, you'll soon understand what a dynamic, motivated and exceptional lady she is. And I'd like to thank Tracey for the Google My Business review that she gave me.
"Bob what can I say? I'm not sure you realize just how important your roll in the purchase of my new vehicle was or is. You helped by purchasing an important part of my independence and for that alone, I will be forever grateful.
The money you saved me on my purchase can now be put to good use elsewhere.  Thank you, Bob … your service and commitment to your customer are 5-star. I'm am so happy I love my new VW! ?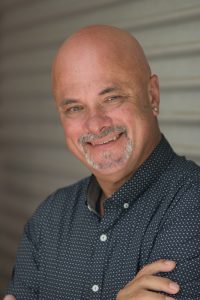 Bob Aldons is the owner and founder of The Car Guy, reviewing cars, reporting on Car Industry Matters, Car Tech and the world at large. He's spent the last forty years immersed in the automotive industry from salesman to the owner of a 7 brand multi-franchise dealership. Bob knows cars.
 Find One
If you're hunting around for a great price on your next new car, you should call the auto expert, Bob Aldons from Car Business. My company, a car Broker, Car Buyers Agent or Car Buyers Advocate based on the north side of Brisbane, will return your inquiry within 24 hours and make the process of buying a new car easy and stress-free. Are you tired of salesperson tricks? I protect you from the pressure exerted by car dealer's salespeople. There isn't any obligation – just a pretty significant saving.
You're where? Seriously, my services are available for you in any Australian state and territory: from Darwin to Hobart, Cairns to Perth.  Car Broker Brisbane, Sydney, Melbourne, Adelaide, Perth, Hobart, and Darwin – I'm available when you need me to be.
Here's an example
Matt wanted to purchase a Mazda 3 SP25 GT Manual Hatch. The retail value, drive away on that car is around $35,000. Car Business managed to purchase the same car for $28, 123.90 and with our fee Matt paid $25, 588, a saving of over $6000. And how do we know? Another customer, (looking for a new Holden HSV) just paid $35,000 for the same car – but he did it himself, without our assistance
If you've got a vehicle to trade, we have some clever ways to maximize the value – from used car dealers keen for your car to assist you to sell it privately. Finance and Insurance? We can handle that too, and we promise you will not be paying exorbitant dealer markups there either.
Trade In Value Example
2014 Jeep Cherokee Limited. Average dealer trade value – $16500. We achieved $22,000
2014 Volkswagen Tiguan 118TSI. Average dealer trade value – $14000. We achieved $16000
So, to get the best new car price, talk to others and then talk me. I've got the experience to handle the dealers and achieve the lowest new car prices. If you think you're entitled to fleet pricing, I can often get better than that too. Whether you're a small fleet or a large national fleet, Car Business will go to work and get that price down. Lower new car prices are my goal. So you'll get the best prices from us rather than hoping you can help yourself.
If I can't get you the best new car price, better than you can get yourself from a car dealer, we won't charge you any fee. No Saving, No Fee. – that's what you should expect from a car buying expert. 

Car Business WILL save you money on your next new car purchase – guaranteed

The Australian Road Safety Foundation is a not-for-profit organization whose charter is to reduce serious accidents on our roads through training and education. Car Business donates to the ARSF for every car we sell. If you'd like to support this worthwhile foundation, donate to the cause or become a member today

Muscular Dystrophy Queensland is a registered charity and the principal supporter of those in the community affected by this debilitating disease. If you'd like to assist Tracey Jackson or the organization generally, contact their office on 07 3243 7000 or visit their website – Muscular Dystrophy