Mazda's 2.5-liter turbo engine gives its sedan 310 lb-ft of torque to play with, plus an elegant interior restyle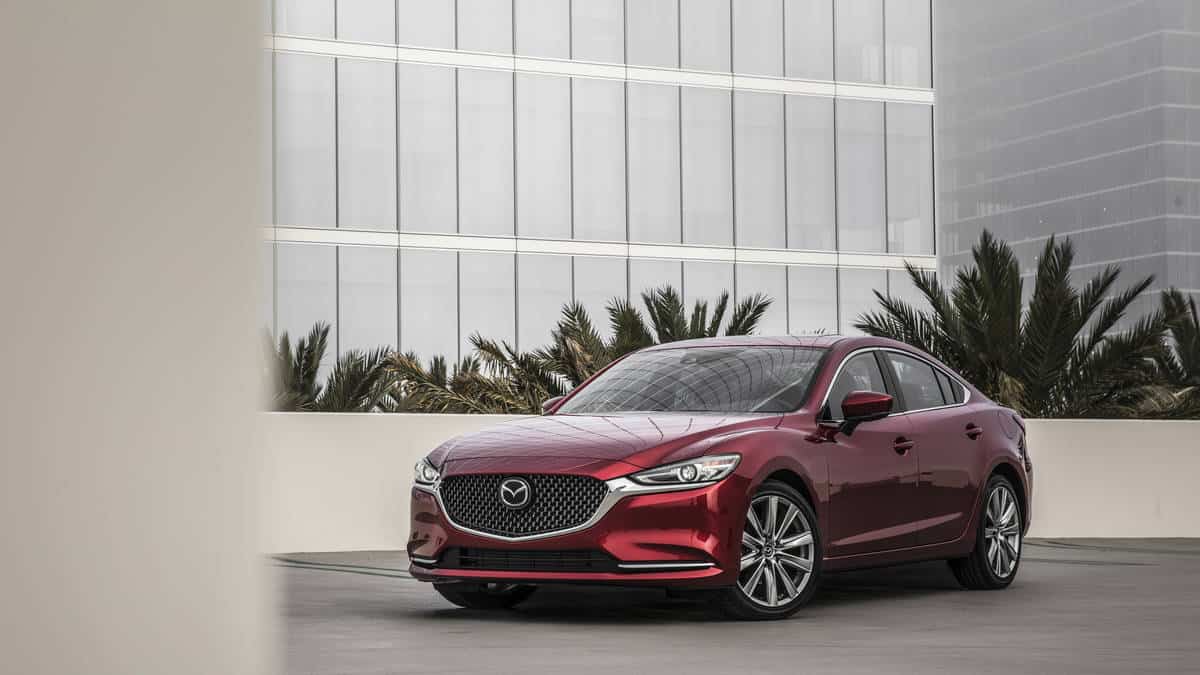 My colleagues from US publication Autoweek are generally amongst the first car business publication in the world to view, review and test drive new vehicles from around the world. Lucky bastards! However, when they do, I'm quick to publish their words through The Car Guy. Here's their take on the 2018 Mazda 6.
Car nerds like Mazda. You read it in most any review in most any auto publication — the Mazda gets the enthusiast nod: best to drive, most engaging, etc. The reason for that is simple. Mazda likes car nerds too. The company works hard to take care of us. That's why when driving the updated Mazda 6, we expect feedback from the seats and wheel to come through unfiltered and for the car to respond well to driver inputs. After all, that's been the case for decades. However, when updating the 6 this time around, Mazda focused on refinement.
That and the shape. This 6 take cues from the Vision Coupe concept, which looks great. Clear identifiers come from the forward lean, shape and pattern of the grille, the general profile and wheel design. It's a cleaner shape, more tightly wrapped and athletic. Details like the standard LED headlamps strike a big contrast from the 2017 model, which does visually convince you the 6 is going upscale.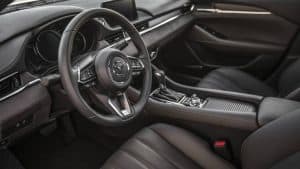 That vibe keeps going inside. If you order the Signature trim level, the 6 comes adorned in Nappa leather, suede, and real wood along the doors and dash. Those leather-bound seats are wider than before and now can include cooling. More important, they are comfortable, supportive and align the driver well to the wheel and controls. It's no race seat, but you'll stay comfortable on your commute, even if you take the long way home.
The 6 offers more tech too. Much bigger than before, the heads-up display shows more information in clear, appropriate sized fonts. The screen mounted in the centre console for audio, navigation, and the rest is now an 8-inch colour touchscreen and is named Mazda Connect. And, of course, safety systems like adaptive cruise control, automatic emergency braking, lane-keep assist, and, our favourite, the adaptive front-lighting system which 'bends' the headlights around corners in the dark.
The Execution
But what's really safe is that you'll have the necessary muscle to escape other drivers on the road. Plucked from the CX-9, the 6 Signature comes with a 2.5-liter, turbocharged, inline-4 engine. With the aid of forced air (and premium fuel), 250 hp becomes available at 5,000 rpm and a whopping 310 lb-ft of torque at a healthy 2,000 rpm. The standard motor on Sport trims makes a reasonable 187 hp and 186 lb-ft of torque but has the benefit of being offered with a six-speed manual.
Yes, even Mazda, the gold standard for driving enthusiasts couldn't muster a way to give us the turbo motor and a clutch pedal. Oddly enough, the automatic is also six-speeds. In the days of 8-,9-, and 10-speed gearboxes, that surprises. But Mazda says the bigger displacement turbo motor gives a fat enough torque curve to negate any need to add more cogs. And they're right: the engine/transmission combination drives brilliantly, with strong pull in most any condition. But the higher speed boxes usually gain a broader gear ratio range, which improves both highway fuel economy and from-a-standstill acceleration. And I don't mind gear shifts generally.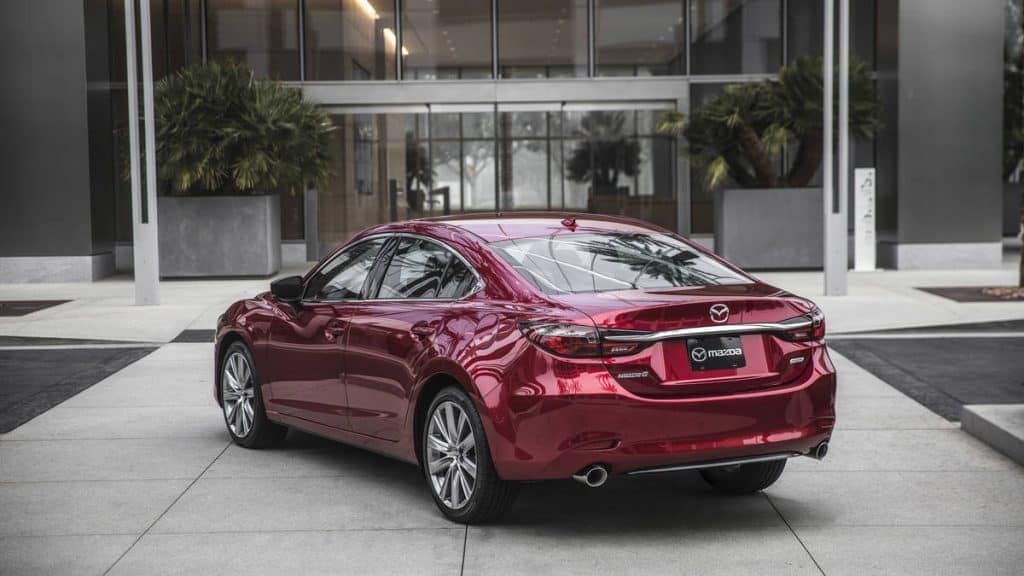 You may think this is all adding up to Mazda focusing on the wrong things and losing its way, but no.
Thankfully, these improvements to the looks and interior come in addition to a satisfying driving experience. The steering wheel still passes on its knowledge of the road.
It's a family car — there aren't Nurburgring lap times to talk about; in fact lateral limits are quite low (not impressed with the Falken tires Mazda chose), but the 6 still engages the driver.
Flick it into a corner and body roll is minimal and controlled beautifully. Part of that control is thanks to new shock absorbers that include a rebound spring, which adds control of movement to the shock in both directions.
And, despite being a family sedan, understeer is also mitigated and easy to manage. Mazda played with the suspension geometry to limit it, which allowed the engineers to soften the spring rate for a calmer ride. Don't worry, not every bump will send your spouse's Starbucks to the floor mat in a foamy explosion.
The Takeaway
Though the Mazda 6 Sport starts at $22,840, the Signature cars with the turbo engine and luxury equipment sticker for $35,640 — reasonable numbers among the class the 6 competes in. Compared to the similar in size and demographic Volkswagen Passat GT tested recently, the 6 is just as much fun and more refined.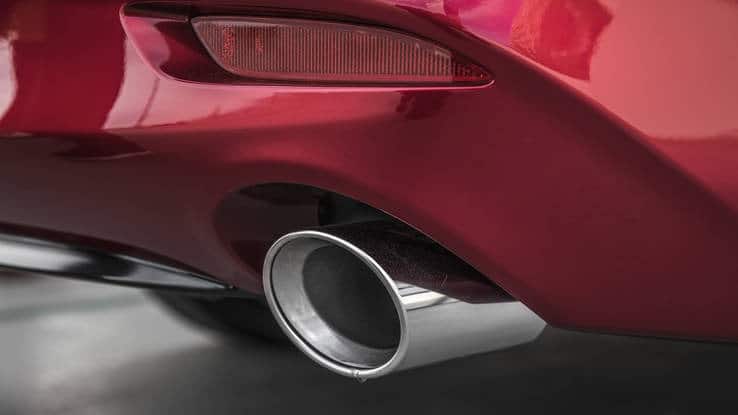 And remember, it's not about capability, but enjoyment. For those of us who get pleasure of out driving, you can still count on Mazda to put the effort into providing it. But this time, more of that non-driver stuff is there too.
It's like your favourite star football player graduated from etiquette school, still the top athlete, but he now also knows how to fold a napkin and eat soup without hovering over the bowl or slurping. We like it. A lot.
ROBIN WARNER – Robin Warner is Editorial Manager at Autoweek. He once tried and failed to become a professional race car driver, but succeeded in learning about debt management and having a story to tell. A former engineer, Warner loves cars for their technology and capability.
ON SALE: Now
BASE PRICE: $35,640
AS TESTED PRICE: $35,640
POWERTRAIN: Turbocharged 2.5-liter I4, 6-speed automatic, FWD
OUTPUT: 250 hp @ 5,000 rpm, 310 lb-ft @ 2,000 rpm
CURB WEIGHT: 3,305 lbs
FUEL ECONOMY: 23/31/26(EPA City/Hwy/Combined)
PROS: Engaging drive, smooth ride, comfortable seats, lovely to look at
CONS: Lateral limits lower than expected, no manual offered with the turbo engine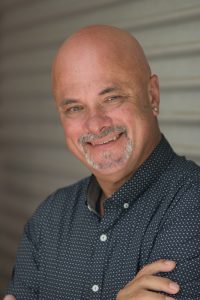 Bob Aldons is the owner and founder of The Car Guy, reviewing cars, reporting on Car Industry Matters, Car Tech and the world at large. He's spent the last forty years immersed in the automotive industry from salesman to the owner of a 7 brand multi-franchise dealership. Bob knows cars.
Find One
If you're hunting around for a great price on your next new car, you should call the auto expert, Bob Aldons from Car Business. My company, a car Broker, Car Buyers Agent or Car Buyers Advocate based on the north side of Brisbane, will return your inquiry within 24 hours and make the process of buying a new car easy and stress-free.
Are you tired of salesperson tricks? I protect you from the pressure exerted by car dealer's salespeople. There isn't any obligation – just a pretty significant saving.
You're where? Seriously, my services are available for you in any Australian state and territory: from Darwin to Hobart, Cairns to Perth.  Car Broker Brisbane, Sydney, Melbourne, Adelaide, Perth, Hobart, and Darwin – I'm available when you need me to be.
Here's an example
Matt wanted to purchase a Mazda 3 SP25 GT Manual Hatch. The retail value, drive away on that car is around $35,000. Car Business managed to purchase the same car for $28, 123.90 and with our fee Matt paid $25, 588, a saving of over $6000. And how do we know? Another customer, (looking for a new Holden HSV) just paid $35,000 for the same car – but he did it himself, without our assistance
If you've got a vehicle to trade, we have some clever ways to maximize the value – from used car dealers keen for your car to assist you to sell it privately. Finance and Insurance? We can handle that too, and we promise you will not be paying exorbitant dealer markups there either.
Trade In Value Example
2014 Jeep Cherokee Limited. Average dealer trade value – $16500. We achieved $22,000
2014 Volkswagen Tiguan 118TSI. Average dealer trade value – $14000. We achieved $16000
So, to get the best new car price, talk to others and then talk me. I've got the experience to handle the dealers and achieve the lowest new car prices. If you think you're entitled to fleet pricing, I can often get better than that too. Whether you're a small fleet or a large national fleet, Car Business will go to work and get that price down. Lower new car prices are my goal. So you'll get the best prices from us rather than hoping you can help yourself.
If I can't get you the best new car price, better than you can get yourself from a car dealer, we won't charge you any fee. No Saving, No Fee. – that's what you should expect from a car buying expert. 

Car Business WILL save you money on your next new car purchase – guaranteed

The Australian Road Safety Foundation is a not-for-profit organization whose charter is to reduce serious accidents on our roads through training and education. Car Business donates to the ARSF for every car we sell. If you'd like to support this worthwhile foundation, donate to the cause, become a member today or just buy your next new car from Car Business
In Closing
My reviews aren't based on power performance or high-speed handling capacity. They're not based on 0-100 Kim/hr of 4.0 seconds. And they're certainly not super luxury vehicles that many other "old timers" are feted on by the likes of Ferrari, Lamborghini, and Aston Martin
Back when I started in the motor industry salespeople were schooled and skilled in a process called the road to the sale. Part of that process was a presentation of the car that the customer was ultimately considering,
The six position sell showed the features, advantages, and benefits as it related to that specific car in the eyes and thought process of that particular customer
Those days of a true car sales professional seem to have gone.
Nowadays it seems that all salespeople want to do is accept that the customer knows everything about the car they're interested in, want to crunch the customer as quickly as possible and get the next sale
In my opinion, this is one of the reasons that there's such a high turnover in salespeople in this industry of ours.
Now I think that I'm a car industry expert, not because I sell lots of cars, but, as I was taught over 40yeras ago, time sells motor cars.
The more time you spend with a customer, the more information you provide them and the more you're there for them Even AFTER they take delivery of their new car, the more repeat and referral business you'll get.
Typically second and subsequent sales only provide 10% of a car salespersons business. Referral business, where an existing customer refers a friend, relation or work colleague back tot eh selling salesperson as someone to trust and buy a car from is even less – probably 5%
So, if you're a young salesperson reading this article, let me tell you that you should be getting 40-50% of your business from repeat and referral business.
And how do you get that much? Well, that's a story for another article or an opportunity to join me in a training course.
Disclaimer
For your interest, my motoring reviews are my opinion of the vehicle I'm testing. The manufacturer or distributor, in this case, Kia Australia, doesn't tell me what to write or ask for a 'nice' review. Nor am I paid for these reviews – I simply call it as I see it.
I often wonder about the 'truth' that I see from other motoring journalists. And I'm particularly referring to newspapers, online forums, and magazines where the company that owns the publication receives substantial advertising support from the various manufacturers.
Do the owners or editors tell their journalists to go easy on the review? I'm not sure, never having been in that position. Would I turn to softer reviews if my company was being paid for good reviews? Not likely. My independence as a writer is not for sale. I'd rather say no than be bought.
In any case, If that ever happens, rest assured that I'll be telling that story with interest.