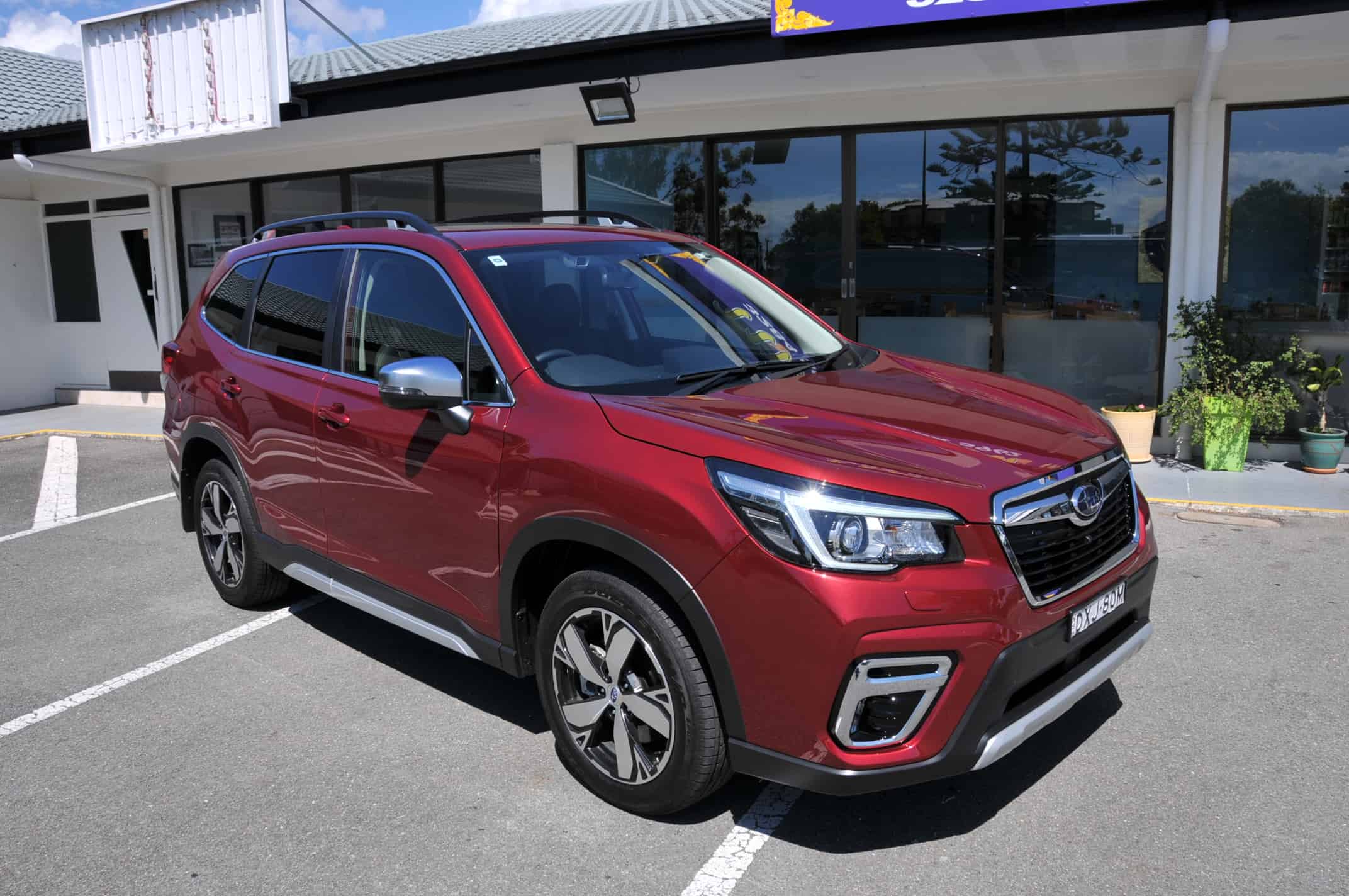 I haven't driven a lot of Subaru's in the past. As a former new car dealer, Subaru was annoying, to say the least. In my years with Mitsubishi, Suzuki and then Fiat Chrysler and right up to the Volkswagen years, it was particularly difficult to win business from Subaru – their owners remained loyal to a great degree. The company threw the keys to their new Subaru Forester 2.5i-S to me recently. Here are my review and thoughts.
About 12 months ago, my youngest daughter purchased a Subaru QV through Car Business after she and her partner Simon had spent 18 months on a working holiday in North America. It was only then that I began to appreciate the quality of this brand. Again, though my brokerage company I've provided a number of Subaru's to customers,
recently started writing reviews for them. My time with a new Subaru XV was fantastic and I was eagerly waiting the chance to jump into the new Forester for an extended test drive. Here it is.
I'm Bob Aldons, The Car Guy. I review selected new car brands and publish my thoughts on www.thecarguy.com.au. I'm not paid to do these reviews, nor do I play favourites and I call em as I see em, whether that's great good or bad. Unlike a lot of motoring journalists, I do my reviews from a customers perspective. I'm not really interested in outright power, high speed handling aspects, but I am focussed on driveability, comfort and particularly safety. If something annoys me, I'll let you know.
I'm reviewing cars the way that I used to sell them and from a process called the 6 position presentation. Those positions are the front of the car and under the bonnet, down the side, the rear end, the other side, and the driver's seat. So let's get on with the show.
What is It?  This is the 5th generation of Subaru's venerable off-road vehicle. It's a medium-sized, 5-seater SUV. It's grown over the years, but not enough to be considered a 'big' vehicle. It's comfortable for seniors, more than adequate for families with 2.4 kids and carries Subaru's reputation well. And when you consider the breadth of options that a medium SUV buyer has, the fact that Subaru has grown its share of this market is admirable to say the least.
Competition? Alfa Romeo Stelvio, Audi Q5, BMW X3, Ford Escape, Holden Equinox, Honda CR-V, Hyundai Tucson, Jaguar F-Space, Kia Sportage, Land Rover Discovery, Mazda CX-5, Mitsubishi Outlander, Nissan X-Trail, Toyota RAV4, Renault Koleos,  and this isn't the lot. You could also consider the Chinese entrants and Jeep if you're hard up for the money.
How Much? Subaru Forester 2.5i starts from $37619 drive away and gets to the range-topping Forester 2.5i-S for $45859. Till December 31st Subaru is throwing in a 5-year warranty and roadside assistance to sweeten the deal before 2018 becomes 2019.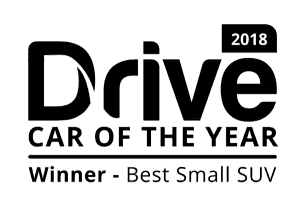 A few days ago, Subaru Forester was named Best Small SUV for 2018 by Drive. Drive is a section of the Fairfax Print newspapers and online at www.drive.com.au. Subaru Forester beat last years winner, Volkswagen Tiguan and particularly the Skoda Karoq (haven't driven this, but my review on the Tiguan Allspace is pretty much the same) and the Mitsubishi Eclipse Cross, which I have reviewed.
Direct from Subaru's PR Department:
"Drive praised Forester for having "no hidden optional extras – the car is fully-stocked with nothing more to spend – even metallic paint is free." It added: "Subaru's Forester represents a techno-fest home to three display screens and more buttons than a discount table at Spotlight."
Drive judge Nathan Ponchard assessed it as "the most pragmatic, utilitarian SUV here." Veteran road tester Pete McKay, highlighted "limo-like" rear room, while Editor Andrew MacLean was taken by the panoramic view served by upright windows framed by thin pillars.
Drive added: "We're going to go out on a limb and say that the Forester is the safest car here."
Subaru Australia Managing Director, Colin Christie, said: "The Drive award maintains Forester's status as one of the most awarded vehicles in the Australian automotive industry. "Drive's positive assessment of Forester is reflected in sales success since we launched the new generation in September. "Forester was Subaru's best-seller last year, with over 12,000 vehicles sold, taking us close to a quarter of a million Foresters sold since launch and clearly that established record of appeal to Australian consumers continues."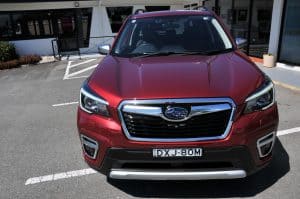 At the Front
The Subaru family look hasn't dated. Forester has a handsome face with enough chrome to highlight. Engine output is 136kw with a direct injection engine, running on 91ron fuel. Torque is 239Nm which provides more than adequate power around town, on the highway and off-road as well.
All Forestor's come with Daytime Running Lights, Front Fog Lights, Dusk-sensing headlights, Self-levelling headlights with auto off, LED tail lights, and steering responsive headlights as well.
Down The Side and Safety
I've said before – it's pretty hard for designers to differentiate too much between competing brands. The shape is the shape. Where Subaru has excelled is the safety features and technology in their cars. What others add on as factory options or not at all, Subaru has included as standard.
Arguably Subaru Forester, in all its variants, is the safest medium sized car and best value for money too. Check out the list that follows.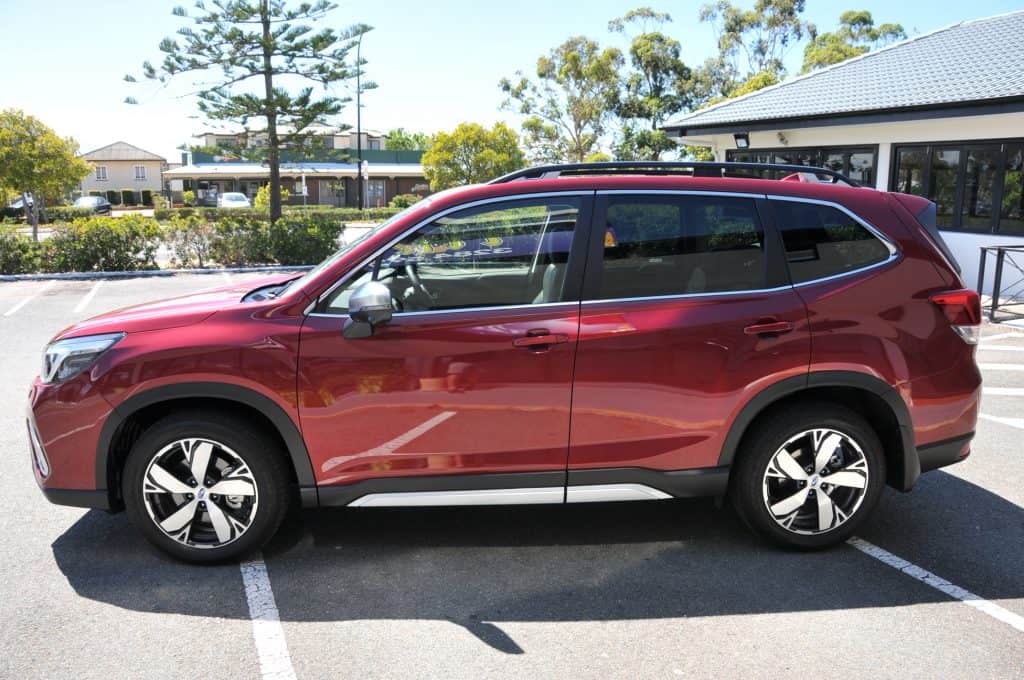 Symmetrical All-Wheel Drive (SAWD)
Vehicle Dynamics Control system (VDC) featuring:
Electronic Stability Control (ESC)
Anti-lock Braking System (ABS)
Electronic Brakeforce Distribution (EBD)
Traction Control System (TCS)
Active Torque Vectoring system
Driver Monitoring System – Driver Focus featuring: 
*
Climate control setting (last used)
Auto drivers seat adjustment
Auto door mirror adjustment
Adaptive Driving Beam (ADB)
Rear Cross Traffic Alert (RCTA)
Reverse Automatic Braking (RAB)
If you'd like to review the total specs for Subaru Forester visit their website – SUBARU FORESTER specifications.
Subaru Forester – At The Back
There are just oodles of space for all sorts of luggage in the back of the Subaru Forester. A good friend of mine uses his Forester for carrying his golf clubs and buggy – and has plenty of room left. As a family car with kid-carrying, it's a breeze. Groceries, prams, and everything in between.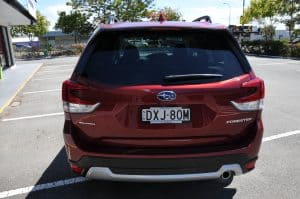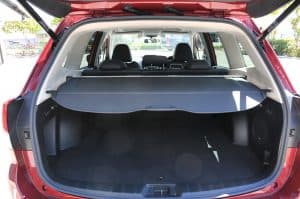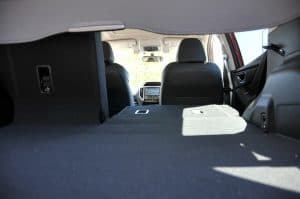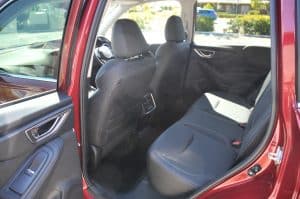 Drivers Side and Drivers Seat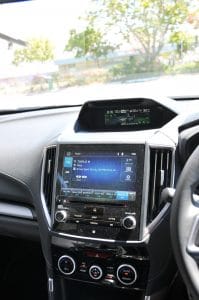 You really don't struggle to find a comfortable driving position. Everything comes to hand and most controls that you'd use frequently are located on the steering wheel.
The infotainment system in the Subaru Forester is first class – probably what I'd expect from a higher priced European car, but better again. In Subaru's own words:-
"The new 5th generation Subaru Forester lifts Subaru's favourite SUV to legendary status. Whether tackling off-road adventures or a run to the gelato shop, the Forester delivers technology, entertainment, comfort and performance in spades. Engineered for family fun the all new Forester also features more cutting-edge preventative safety as standard. And now there's even more reason to get behind the wheel, as the Subaru Forester 2.5i-S AWD has been named the 2018 Best Small SUV at the 2018 Drive Car of the Year Awards."
"Loaded from head to toe with state-of-the-art safety and entertainment technology, the Subaru Forester is made to help you and your family make the most of every moment. From the new Driver Monitoring System – Driver Focus that alerts the driver if they become distracted or drowsy, EyeSight® Driver Assist technology that watches the road ahead like a second pair of eyes, to Apple CarPlay® and Android Auto™ connectivity* that puts the world of your smartphone on Forester's big, easy to use touchscreen."
Don't expect too much capability with towing. With electric brakes, Forester can tow up to 1500kg and 750kg without. It has a maximum towball download weight of 150kg. So a smallish boat, small pop-top campervan but certainly your weekend trailer will suit the Forester.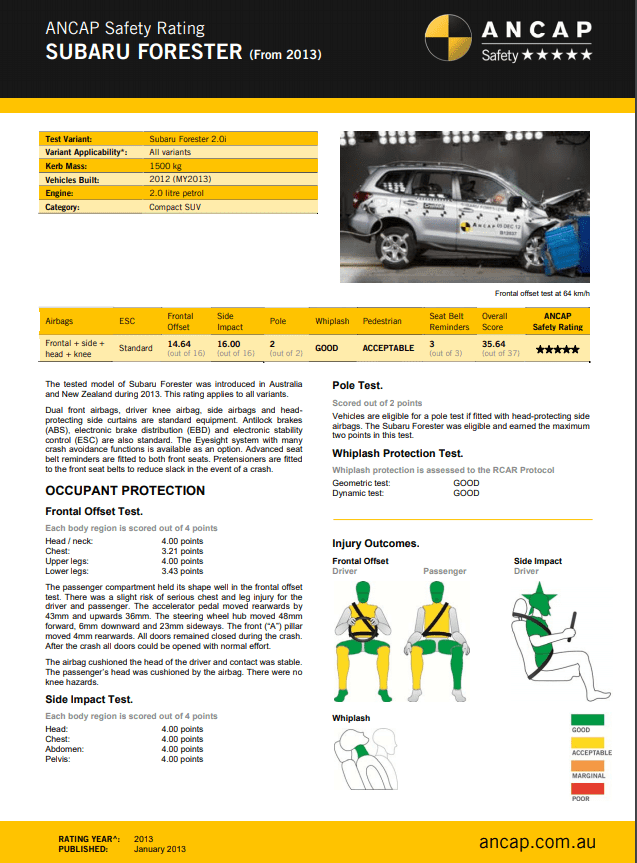 The Australasian New Car Assesment Program, commonly known as ANCAP, is designed to assist consumers of new cars to decide which of the vehicles on their shopping list is safe enough for themselves and/or their family.
ANCAP has brother and sister organizations around the world Euro NCAP for the European Union countries, NHRSA in the United States of America and other such entities in other manufacturing countries.
In this particular case of the new Subaru Forester, it hasn't been crash-tested as yet (11th December 2018). The previous model, superceded in August 2018, was tested in 2013 and rated as a five-star car. There's an extensive difference between the old and new models.
I have no doubt whatsoever that when and if the new Subaru Forester is tested that it will again score five stars for safety. The new model has all the tech that ANCAP suggests is required for a five-star score including:
Adaptive Cruise Control
Lane Departure Warning
Autonomous Emergency Braking
Subaru has a long history of building safe vehicles and the new Subaru Forester 2.5i-S is no exception to that history


As hard as I could, achieving the published fuel economy figures was beyond my ability. I had a highway figure of 7.3 litres per 100km – about 7% higher than published and that's a pretty good result. Considering that a lot of other manufacturers who provide me review cars are closer to 20% higher and Subaru gets a big tick.

Subaru Forester 2.5i-S. I use RACQ Insurance to give you a guide as to what you'll pay for your annual comprehensive car insurance. Conditions precedent for this cover are:
A male driver over 60 years of age, having held a license for over 10 years
Bronze member of RACQ with 2 other insurance policies
Has paid cash for the car for private use with the car parked in a garage overnight.
The driver resides in postcode 4017
The car is fitted with an engine immobilizer
1 at fault claim in the last 3 years, with no license suspensions
Rating 1 currently having held that rating 1 for 10 years or more
No driver under 25 will use the vehicle.
The premium quoted online by RACQ Insurance for Private Use – $437.61 with a $750 excess. Variations from the information above may result in different outcomes. Check online with RACQ Insurance for your own particular quote.
Where to Buy – Dealers
My test vehicle was supplied by Subaru Australia. No financial incentives were paid to me by Subaru for this review. If you're in the market to buy a Subaru Forester or any other Subaru for that matter, pick your dealer carefully. When I want to check out the 'worthiness' of a dealer, I Google 'Subaru Dealers Brisbane" where the city is the one that you live in or around and the brand is that particular one you're interested in.
I only list dealers who have achieved a minimum of 15 reviews with Google and then only those with 4 stars or higher.
From a South East Queensland perspective here's the dealers I'd visit:
Northside            Kedron Subaru                             4.5 Stars from 30 Reviews
Southside            Bartons Subaru Wynnum          4.8 Stars from 777 Reviews
Eastside               Bartons Subaru Capalaba          4.6 Stars from 255 Reviews
Westside             Llewellyn Subaru Booval            4.3 Stars from 44 Reviews
Gold Coast          Von Bibra Subaru                        4.3 Stars from 137 Reviews
Sunshine Coast  Cricks Subaru Noosa                  4.9 Stars from 31 Reviews
(Google Stars and review numbers effective 11th December 2018)
My Opinion 
Arguably, Subaru has the best suite of SUV's on the market in Australia. Subaru's symmetrical all-wheel drive has been the marketing point for any number of years and the reliability of the brand keeps customers coming back again and again. Whilst Subaru won't release the information, I'd be bold enough to suggest that Subaru has the best repeat business in the market – in other words, more buyers choose a second and third Subaru to replace their existing one. Frankly, Subaru Forester 2.5i-S is the best medium SUV I've driven this year. Other manufacturers take note – you'll have to do a very large amount of work to knock this vehicle from the top step on the podium.
Strengths
Symmetrical All-Wheel- Drive
Plenty of room for second-row passengers and heaps of luggage.
Weaknesses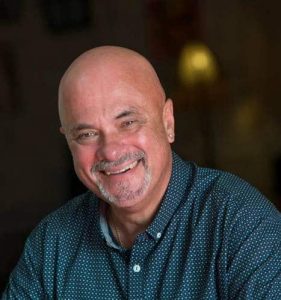 Bob Aldons here, the owner and founder of The Car Guy, and Car Business, reviewing cars, reporting on car industry matters, car tech, Formula 1, buying #anynewcarcheaper and the world at large.
I've spent the last forty years immersed in the automotive industry from salesman to the owner of a 7 brand multi-franchise dealership. I know cars.
Find One
If you're hunting around for a great price on your next new car, you should call the auto expert, Bob Aldons from Car Business.
My company, a Brisbane Car Broker, Car Buyers Agent or Car Buyers Advocate based on the north side of Brisbane, will return your inquiry within 24 hours and make the process of buying a new car easy and stress-free.
Are you tired of salesperson tricks? I protect you from the pressure exerted by car dealer's salespeople. There isn't any obligation – just a pretty significant saving.
You're where? Seriously, my services are available for you in any Australian state and territory: from Darwin to Hobart, Cairns to Perth.  Car Broker Brisbane, Sydney, Melbourne, Adelaide, Perth, Hobart, and Darwin – I'm available when you need me to be.
Whether you're a small fleet or a large national fleet, Car Business will go to work and get that price down. Lower new car prices are my goal. So you'll get the best prices from me rather than hoping you can help yourself.
If I can't get you the best new car price, better than you can get yourself from a car dealer, I won't charge you any fee. No Saving, No Fee. – that's what you should expect from a car buying expert.

Car Business WILL save you money on your next new car purchase – guaranteed

Australian Road Safety FoundationThe Australian Road Safety Foundation is a not-for-profit organization whose charter is to reduce serious accidents on our roads through training and education.
Car Business donates to the ARSF for every car we sell. If you'd like to support this worthwhile foundation, donate to the cause, become a member today or just buy your next new car from Car Business.
Conclusion
A lot of customers come to me to have frequently asked questions answered. The car business is a minefield of questions and there are different answers for different brands. Questions such as:-
Can you help me with information on a Subaru Forester?
How much cheaper can I buy a Toyota Corolla from you rather than dealing with a dealer?
Can you help me to get a better finance rate?
What's the most reliable car brand?
How can I save money on car insurance?
My car is out of warranty – can you help me to sort out a problem?
Which is the best SUV available?
If you'd like to discuss anything to do with purchase, trade-in, private sale, service, warranty issues or just have a conversation about the motor industry in Australia, please give me a call on 0418 748 498