Mazda 6 Tourer review: Soul Red Crystal – Arrive in this and you feel special
I'd normally, as I do, share interesting articles from the web on cars and auto stuff. Unfortunately, seems that when I try to share an article or story from The Australian, they (News Limited) want you to subscribe to their online paper. If you want to, that's fine, but not through my story, please.  And so I simply copy and paste into my The Car Guy website. This particular story on the Soul Red Crystal paintwork by Jeremy Clarkson is a case in point.
I've been fortunate to have driven and reviewed a number of Mazda's in this colour and besides that, all Mazda's are very fine cars, the colour really gets attention from passers-by.
When I was growing up, everything was in black and white: the weather, the moon landings, my photo album, policemen, my television and everything on it. But on the road things were different. It was a rainbow nation. Your Ford Cortina was orange or green, and your neighbour's Hillman Minx was scarlet. Your office car park was more vivid than a Jimi Hendrix album cover, and Arthur Daley was tooling around in a yellow Jaguar – OK, it was a Daimler Sovereign. No one buys a yellow Jag these days. No one buys anything yellow.
I don't know when this happened, but we have arrived at a point where the only colour anyone chooses for their car is grey. If you look at the online configurator for the Range Rover, you will see that many colours are on offer but all of them aren't actually colours at all. There's Carpathian Grey, Bosphorus Grey, Windward Grey, Scafell Grey, Corris Grey and Byron Blue. Which is grey.
It may have something to do with a perceived notion that a coloured car is harder to sell. People have an opinion about lemon-zest yellow in a way they don't about grey. All of which brings me to the Mazda6 Tourer. It's available in white, black, grey, grey, grey, grey and grey. In any of those non-colours, I wouldn't have bothered organising a road test. However, it is also available in Soul Red Crystal, and this is the best colour I've seen on any car.
I'm not a fan of red cars as a rule. My Range Rover is grey, as was the Volkswagen Golf GTI that preceded it. And the Lamborghini Gallardo before that. I think having a red car marks you out as weird: it's like having a moustache. You're hiding something. But Soul Red Crystal is mesmerising. And because Mazda has been skilful with its use of chrome, this simply does not look like a humdrum family estate. You arrive in it and you feel special.
But what about the bit before you arrive? The journey? Well, the version I tested was the top-of-the-range 2.5-litre GT Sport Nav+. It does indeed have a sat nav and a million other things besides: a 360-degree camera, a light on the dashboard that suggests a cup of coffee when you're tired, ventilated seats. You'd struggle to find anything in a Mercedes S-Class you don't get in a Mazda6. Except for perhaps headroom.
Getting through the door does require a bit of human origami, but once you're there, all is well. Very well in fact. Mazda has been as skilful with materials on the inside as with the chrome on the outside; you really do feel as if you're in a Faberge egg. Truly, there's no way you'd guess the car I was driving cost $33,790. It feels like bloody good value. To drive? Well, it's unlucky. I was sitting in it, outside a shop, when an elderly gentleman drove into the back of it. He then decided to attempt a reverse-parallel-parking manoeuvre and drove into it again. Other than that, though, it's fine.
Mazda introduced the 2.5-litre engine fairly recently, and it's easy to see why. It figures that, with diesel on the way out, it needs to offer customers as many petrol-unit choices as possible. But it may have gone too far with this one. It's not a bad engine, by any means, but the fact is the 2.0-litre version gives you nearly all of the oomph without the fuel-consumption hit. That's possibly the most sensible thing I've said in a road test, but it's what happens to you in a car such as this. You feel like your dad. I have a Mazda6 and now I'm going to join a bowling club. Then I shall buy a pipe and worry about fuel economy.
The fact is the Mazda and its chief rivals – the Ford Mondeo and the VW Passat – are seen as worthy and dull. People would rather buy an SUV of some sort. Nobody wants a four-door saloon with a low-rent badge on the back. Not even if it's a five-door estate version, looks nice and has tons of standard equipment. But I'm willing to bet that when you see the Soul Red Crystal paintwork, you'll be sorely tempted.
Mazda 6 Tourer Sport
Engine: 2.5-litre petrol four-cylinder (140kW/252Nm)
Average fuel 7.0 litres per 100km
Transmission: Six-speed automatic, front-wheel drive
Price: $33,790
Rating: Three out of five stars
Mazda6 Diesel Wagon – Car Review – Why Should You Buy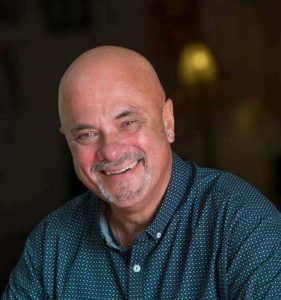 Hi,  Bob Aldons here, the owner and founder of The Car Guy, and Car Business, reviewing cars, reporting on car industry matters, car tech, Formula 1, buying #anynewcarcheaper and the world at large.
I've spent the last forty years immersed in the automotive industry from salesman to the owner of a 7 brand multi-franchise dealership. I know cars.
Find One
If you're hunting around for a great price on your next new car, you should call the auto expert, Bob Aldons from Car Business.
My company, a Brisbane Car Broker, Car Buyers Agent or Car Buyers Advocate based on the north side of Brisbane, will return your inquiry within 24 hours and make the process of buying a new car easy and stress-free.
Are you tired of salesperson tricks? I protect you from the pressure exerted by car dealer's salespeople. There isn't any obligation – just a pretty significant saving.
You're where? Seriously, my services are available for you in any Australian state and territory: from Darwin to Hobart, Cairns to Perth.  Car Broker Brisbane, Sydney, Melbourne, Adelaide, Perth, Hobart, and Darwin – I'm available when you need me to be.
Whether you're a small fleet or a large national fleet, Car Business will go to work and get that price down. Lower new car prices are my goal. So you'll get the best prices from me rather than hoping you can help yourself.
If I can't get you the best new car price, better than you can get yourself from a car dealer, I won't charge you any fee. No Saving, No Fee. – that's what you should expect from a car buying expert.

Car Business WILL save you money on your next new car purchase – guaranteed
Australian Road Safety FoundationThe Australian Road Safety Foundation is a not-for-profit organization whose charter is to reduce serious accidents on our roads through training and education.
Car Business donates to the ARSF for every car we sell. If you'd like to support this worthwhile foundation, donate to the cause, become a member today or just buy your next new car from Car Business