Hi, Bob Aldons, The Car Guy, with some information about the Skoda Octavia RS 245. The 'second' brand of Volkswagen has struggled over their time in Australia, trying to get a foothold. Skoda however shouldn't be discounted too much – they do build a very good vehicle, albeit using Volkswagen technology, including engines, transmissions and more. The Skoda Octavia RS 245 is  one of Skoda's vehicles that should get more attention. 180kw of power with a lot of top specifications makes it very attractive to those car buyers who want a hot hatch without spending as much as it costs to buy A Golf GTI or Golf R. The Octavia RS 245 seems to fall in between both with power and price.
In their own words, here's what Skoda has to say about this upcoming release.
2nd October 2017
New, high-performance OCTAVIA RS 245 sedan and wagon joins Octavia range
180kW, 370Nm and high level of equipment over and above the standard RS
Sedan and Wagon body styles with manual and DSG transmissions available
"Sydney, 2nd October – ŠKODA Australia has today welcomed a new addition to its performance Octavia range and its fastest Octavia yet: the fire-breathing RS 245. Unlike the previous RS 230 offered in 2016, which was available in limited numbers, the new, more powerful RS 245 is a mainstay of the Octavia range.
Building on the popular Octavia RS platform, the RS 245 (the 245 standing for its horsepower, a nod to its European lineage) offers heightened styling and equipment, but where the go-fast sedan and wagon differ from the standard RS range is its track-focused performance and technology.
The RS 245 offers the Volkswagen Group's award-winning EA888 2.0-litre turbocharged petrol engine, good for 180kW and a massive 370Nm of torque; making the RS 245 capable of performing the 0-100km/h sprint in just 6.6 seconds for the sedan and 6.7 for the wagon. Both sedan and wagon body styles can be purchased with either a 6-speed manual or a 7-speed DSG transmission.
While the RS 245's outright performance credentials are instantly apparent, the sporty Octavia's adoption of an electronically controlled, limited-slip differential is the real drawcard for the car, offering greater traction and stability in corners at high speed, ideal for spirited driving when conditions permit.
Director of ŠKODA Australia, Mr Michael Irmer, was delighted to be offering the fastest-ever Octavia to Australian customers.
"ŠKODA has always stood for getting more car for your money, which is easily observed in the new Octavia range. With this new, high performance Octavia RS 245, Australian fans will not just see 'more car', they're going to feel it too," Mr Irmer said.
Speaking of more car, the RS 245 comes with a number of additional styling and equipment upgrades, including a leather and Alcantara-trimmed sports trim, which also feature electrically adjustable front seats with a driver's seat with memory function; as well as auto folding and dimming door mirrors with environmental lights.
The RS 245 commands an intimidating stance on the road with some exclusive design cues, too: 19-inch 'Xtreme' black allow wheels, black exhaust pipe outlets, and RS 245 instrument cluster and door inserts adorn the vehicle in both sedan and wagon body style. The RS 245 is available globally in four colours, Corrida Red, Steel Grey, the metallic Moon White and the Pearl Effect Black Magic.
Optional Packages
For those customers who want the best of everything (which is the vast majority of ŠKODA owners), a number of value-driven optional packs are available for the RS 245.
Tech Pack – RRP $2,300
Given the RS245 comes standard with a number of items offered in the Tech Pack for other Octavia model lines, the RS 245's Tech Pack includes Automatic Parking Assist, Adaptive Chassis Control, Advanced Keyless Entry including Smart Start (KESSY) and alarm, a premium, 10-speaker Canton Sound System and Manoeuvre Braking Assist.
Luxury Pack – RRP $1,500
For customers who want their 'iron fist in a velvet glove', the Octavia's RS 245 Luxury Pack offers several convenience flourishes, including Lane Assist, Side Assist with blind spot detection and heated front and rear seats.
The Octavia RS 245 will join the existing Octavia and Octavia RS range in ŠKODA's national dealer network this month. Like all ŠKODAs, the RS 245 also comes standard with a five-year, unlimited kilometre warranty and roadside assistance, and capped priced servicing every calendar year."
Find One
If you're hunting around for that great price, perhaps you should call the auto expert, Car Business. Our company, based on the north side of Brisbane, will return your inquiry within 24 hours and make the process of buying your new car easy and stress-free. We protect you from the pressure exerted by car dealer's salespeople. There isn't any obligation – just a pretty significant saving.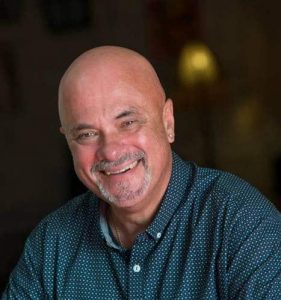 We can deal with you in any Australian state and territory: from Darwin to Hobart, Cairns to Perth. If you're buying a new supercar, it may be an issue, but any other brand is accessible.
If you've got a vehicle to trade, we have some clever ways to maximize the value – from used car dealers keen for your car to assist you to sell it privately. Finance and Insurance? We can handle that too, and we promise you will not be paying exorbitant dealer markups there either.
So, to get the best new car price, talk to others and then talk to Car Business. We have got the experience to handle the dealers and achieve the cheapest new car prices. If you think you're entitled to fleet pricing, we can often get better than that too. Whether you're a small fleet or a large national fleet, Car Business will go to work and get that price down. Cheaper new car prices are our goal. So you'll get the best Ford prices from us rather than hoping you can help yourself.
If we can't get you the best new car price, better than you can get yourself from a car dealer, we won't charge you any fee. No Win No Fee. – that's what you should expect from a car buying expert. 
Car Business WILL save you money on your next new car purchase – guaranteed
Retail Pricing (Excludes dealer and statutory charges):
| | |
| --- | --- |
| Octavia RS 245 Sedan | |
| 180TSI 6-sp Manual | RRP $43,390 |
| 180TSI Sedan 7-sp DSG | RRP $45,890 |
| | |
| --- | --- |
| Octavia RS 245 Wagon | |
| 180TSI 6-sp Manual Wagon | RRP $44,890 |
| 180TSI 7-sp DSG Wagon | RRP $47,390 |
| | |
| --- | --- |
| Options | |
| Tech Pack | RRP $2,300 |
| Luxury Pack | RRP $1,500 |
| | |
| --- | --- |
| Metallic/Pearl Effect paint | RRP $500 |
| Sunroof (sedan) | RRP $1,500 |
| Panoramic sunroof (wagon) | RRP $1,700 |
| Automatic boot opening (wagon only) | RRP $500 |