SKODA KODIAQ is News Corporation's Car of the Year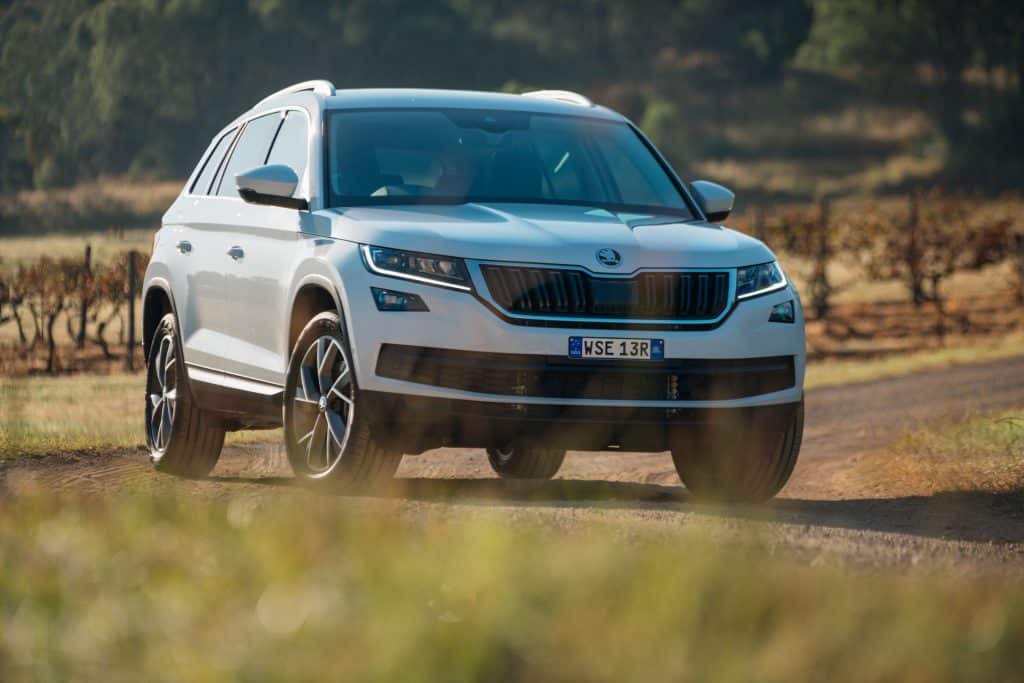 Hi, Bob Aldons, The Car Guy here talking about Skoda Kodiaq. It wasn't that long ago when if someone mentioned Skoda, car people would laugh uncontrollably muttering something like "You bought what?" I know from my own perspective as a former Volkswagen dealer that my staff would look down their collective noses and smile with that knowing smile that says if you want to trade that on a real car, we'll be happy to, but don't expect to get anything for it. It was Czechoslovakian after all and anything built in Czechoslovakia couldn't be any good, even though the country was split in 1993 to create two totally independent countries. Just goes to show what a lack of knowledge really means.
Fast forward to 2012 and after a stellar year for Volkswagen in Australia the then managing director, Anke Koeckler took all Australian dealers and their partners to Germany (Frankfurt actually) for a show and tell. We visited Wolfsburg, the home of Volkswagen and then a side trip to Bratislava.
Bratislava is in Slovakia and where Skoda is built. But alongside Bentley Bentayga, SEAT, Volkswagen Touareg, Audi Q7 and Q8, and Porsche Cayman are also manufactured. For Porsche, the actual body is built there before it goes off to another factory to have its running gear, engine and transmission fitted. But at least Volkswagen Skoda is entrusted with the important bit – the body.
So here's the News Corporation story on Skoda Kodiaq – Car of the Tear
"Friday, December 8, 2017– ŠKgroundbreakingeaking new SUV, the KODIAQ, has been awarded New Corporation's 2017 Car of the Year.
News Corporation's panel of six leading auto journalists unanimously judged ŠKODA's first seven-seat capable SUV as the victor over a talented field of nine other new cars and SUVs.
The vehicle submitted for judging was the entry KODIAQ 132TSI 4×4.
The ŠKODA prevailed over an array of other SUVs (Audi Q5, Honda CR-V, and Mazda CX-5) plus cars as varied as Kia's Stinger and Picanto, Honda Civic Type R, Hyundai i30, Subaru Impreza and Suzuki Swift.
News Motoring Editor Richard Blackburn said that the judges were "impressed by the quality of cabin materials, the punchy turbocharged engine, and the clever seven-seat layout".
"Most impressive, though, was the attention to detail and the thoughtful, family-focused touches in the cabin," Mr. Blackburn said. "There are umbrellas stored in the front doors, iPad holders for the kids and a detachable torch in the rear load area. It even has two blankets."
Priced from $42,990 RRP, the KODIAQ 132TSI 4×4 comes with a formidable array of standard features and a factory-backed five-year warranty. This petrol variant has since been joined in showrooms by the formidable turbo diesel 140TDI.
The KODIAQ's victory is the culmination of what has been one of the European brand's most successful weeks in Australia since it entered the market in 2007.
Last Friday, it was confirmed that ŠKODA had sold a record 5026 vehicles up to November 30 – well up on the 4760 sold in the entirety of 2016.
This week has seen rave media reviews for the ŠKODA OCTAVIA RS 245 – the most powerful version to date of the award-winning midsize sedan and wagon.
Last month ŠKODA's SUPBERB 162TSI Wagon was awarded Drive's Best Family Car for the second year running and the FABIA won Carsales' Best First Car – its  third successive victory in that category."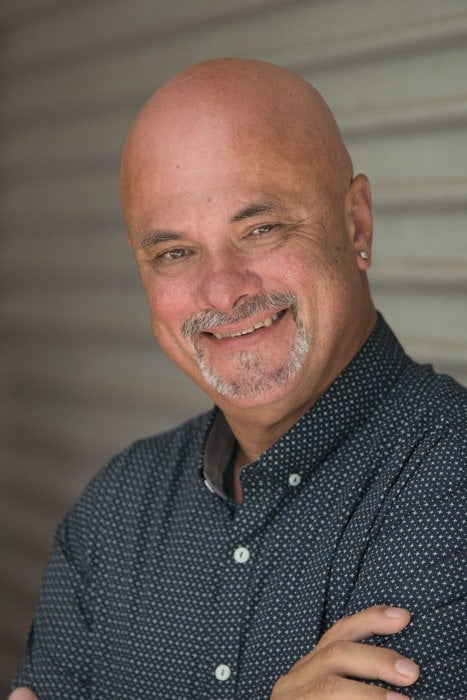 Bob Aldons is the owner and founder of The Car Guy, reviewing cars, reporting on Car Industry Matters, Car Tech and the world at large. He's spent the last forty years immersed in the automotive industry from salesman to the owner of a 7 brand multi-franchise dealership. Bob knows cars.
Find One
If you're hunting around for a great price on your next new car, you should call the auto expert, Bob Aldons from Car Business. My company, a car Broker, Car Buyers Agent or Car Buyers Advocate based on the north side of Brisbane, will return your inquiry within 24 hours and make the process of buying a new car easy and stress-free. Are you tired of salesperson tricks? I protect you from the pressure exerted by car dealer's salespeople. There isn't any obligation – just a pretty significant saving.
You're where? Seriously, my services are available for you in any Australian state and territory: from Darwin to Hobart, Cairns to Perth.  Car Broker Brisbane, Sydney, Melbourne, Adelaide, Perth, Hobart, and Darwin – I'm available when you need me to be.
Here's an example
Matt wanted to purchase a Mazda 3 SP25 GT Manual Hatch. The retail value, drive away on that car is around $35,000. Car Business managed to purchase the same car for $28, 123.90 and with our fee Matt paid $25, 588, a saving of over $6000. And how do we know? Another customer, (looking for a new Holden HSV) just paid $35,000 for the same car – but he did it himself, without our assistance
If you've got a vehicle to trade, we have some clever ways to maximize the value – from used car dealers keen for your car to assist you to sell it privately. Finance and Insurance? We can handle that too, and we promise you will not be paying exorbitant dealer markups there either.
Trade In Value Example
2014 Jeep Cherokee Limited. Average dealer trade value – $16500. We achieved $22,000
2014 Volkswagen Tiguan 118TSI. Average dealer trade value – $14000. We achieved $16000
So, to get the best new car price, talk to others and then talk me. I've got the experience to handle the dealers and achieve the lowest new car prices. If you think you're entitled to fleet pricing, I can often get better than that too. Whether you're a small fleet or a large national fleet, Car Business will go to work and get that price down. Lower new car prices are my goal. So you'll get the best prices from us rather than hoping you can help yourself.
If I can't get you the best new car price, better than you can get yourself from a car dealer, we won't charge you any fee. No Saving, No Fee. – that's what you should expect from a car buying expert. 
Car Business WILL save you money on your next new car purchase – guaranteed