When my business partner and I purchased Northstar Mitsubishi and Suzuki in 2000, I was delighted to be introduced to the Suzuki brand. The old dealer didn't do much with it, but as Northstar Suzuki, we took the brand to new heights in our market area. So I was delighted to see that Suzuki are bringing out a new model in 2023 – The Suzuki Fronx
14th January 2023 – Suzuki Australia
Building on its strong presence in the Australian SUV Market, Suzuki is pleased to announce that the All New Suzuki Fronx has been confirmed for release in Australia.
The all-new Suzuki Fronx is a new-genre SUV with a coupe style that's strong and fluid and an easy-to-drive compact body. The bold and thick front grille and the front and rear styling that emphasizes expansion towards the sides express powerfulness and strong presence of an SUV.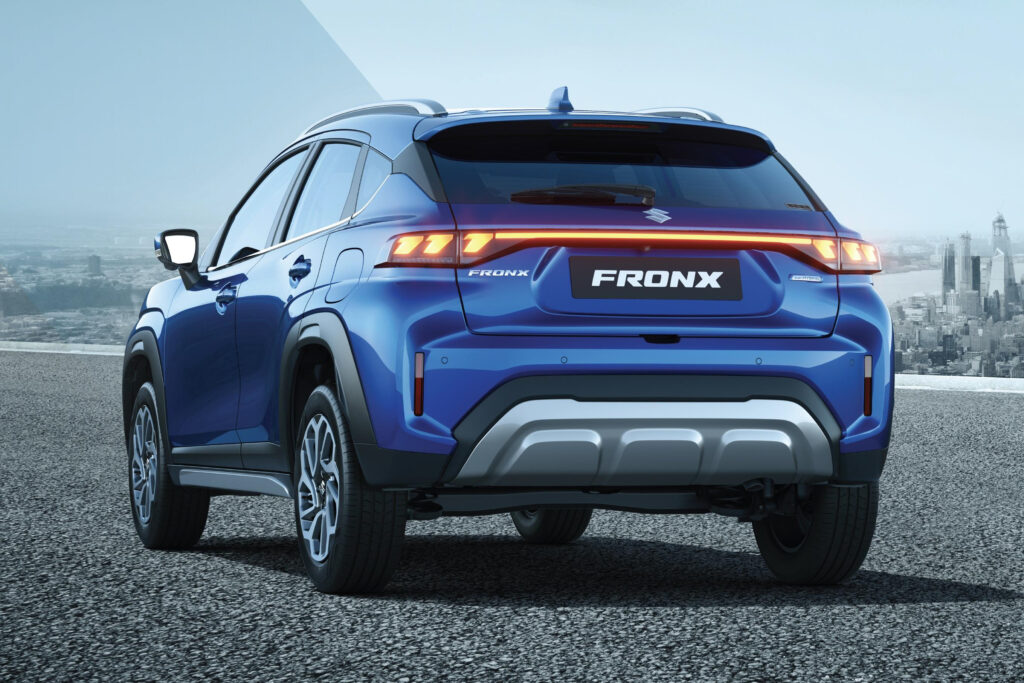 The dynamic coupe style that slopes towards the rear emphasizes a flowing and stretchy proportion. In addition to the high-quality interior which makes efficient use of space, it has adopted advanced equipment such as 360 view camera, head up display, wireless charger and rear-seat air conditioning vents, for convenience and comfort.
Suzuki Australia said the introduction of the Fronx will be another steppingstone for Suzuki in Australia to solidify its presence in the Light SUV Segment.
"With the launch of the all new Fronx, we're combining unique sporty styling with SUV heritage, to deliver an exciting new product to our line-up. Not only solidifying our presence in the Light SUV segment, but this vehicle will also open the doors to younger buyers looking to upgrade from a smaller hatchback to an SUV"
Further details regarding specification, features, and pricing to be released at a later date.
-Advertisement-
Hello. I'm Bob Aldons, the owner and editor of The Car Guy. The Car Guy is an independently owned car review website. I'm currently
reviewing cars for Mazda, Nissan, Kia, Suzuki, Mitsubishi, Haval, MG, Hyundai, Genesis, Jeep, Fiat, Alfa Romeo and GWM.
Through Mercedes AMG Petronas Motorsport I'll also be writing about the 2023 Formula 1 season. Keep an eye out.
I'm not paid by any car company for my opinion and my companies don't receive advertising revenue to say nice things about them. I call it as I see
it. 
However, I also own a new car broker company – Car Business. Being able to review new cars gives me an opportunity to provide accurate information
on these brands. If you're in the market for Any New Car Cheaper, contact me at Car Business and see how I go about saving you some serious
money. 
Perhaps you think that you can do the job of buying a new car yourself? If you're after any advice at all, give me a call and ask me any question that you
need to be answered. 
If you're an Aussie Veteran or serving in the military, I take particular pride in taking care of you. For every car that I source and deliver, I donate
part of my fee to Mates4Mates.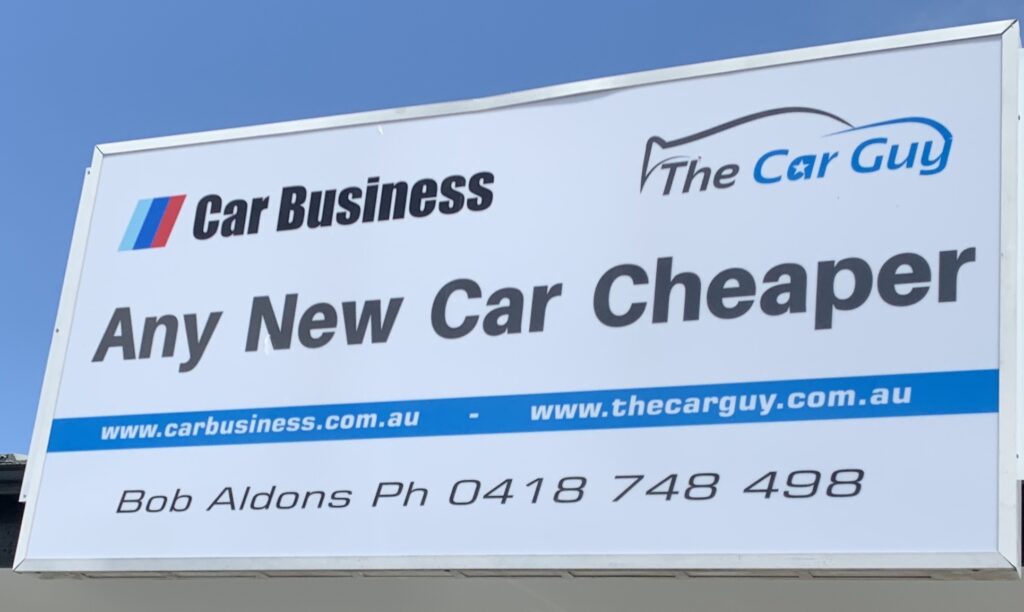 Recent Posts : Suzuki Jimny 5 Door