About 12-14 years ago whilst waiting for my barber of the day to cut my hair (yes it was that long ago and I did have some) I picked up a copy of the Robb Report.
One thing the Robb Report does focus well on is cars.  And I'm not talking about your Holden's Hyundai's and Mazda's. I'm talking about super luxury passenger cars such as Aston Martin, Lamborghini, Mercedes- Benz, Ferrari, Pagani, Bentley, and cars that most of us can only dream about.
I often wondered what it would be like to be a journalist with the Robb Report. Flying or being flown here there and everywhere – I'm going a bit green with envy, just like the Huracan pictured below.  So, I've just taken the latest edition from my letterbox and emblazoned on the front cover is a mural and a headline with CAR OF THE YEAR – The World's Most Amazing Machines Go Head to Head.
Here's the list of the top ten contenders in their finishing order and their prices in both US dollars and Australian dollars too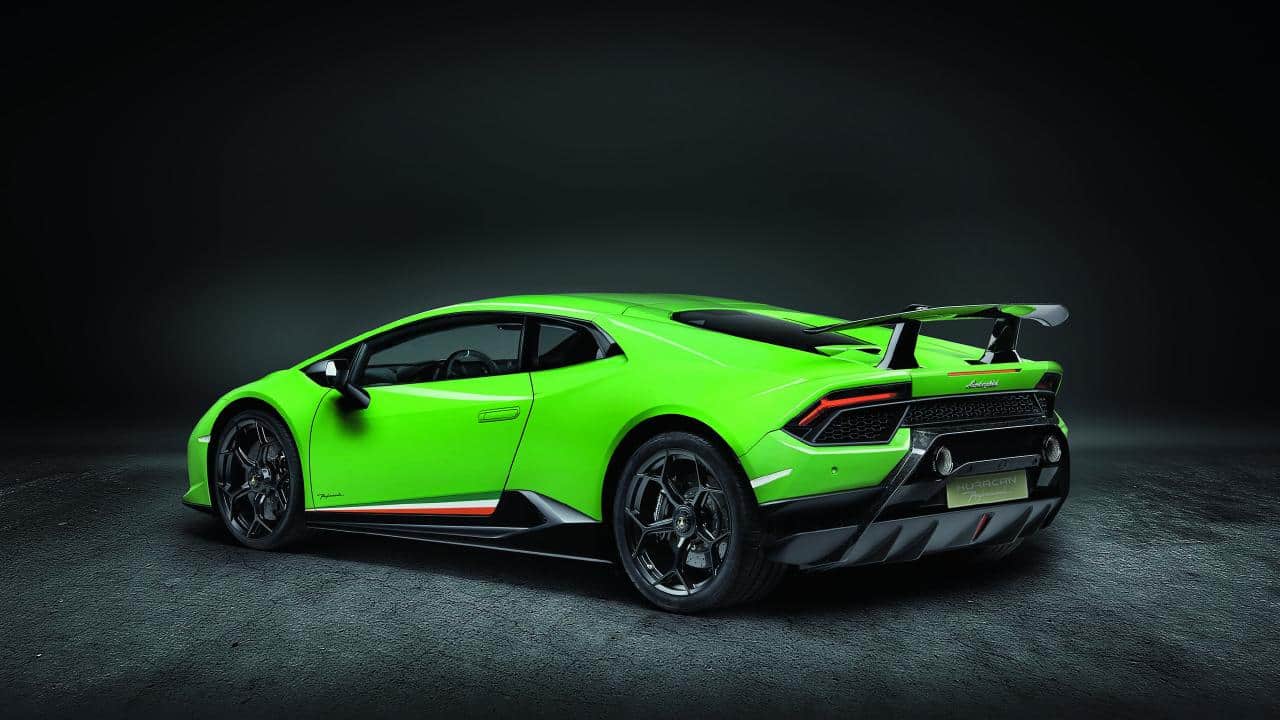 Lamborghini Huracan Performante                  $336,385                $483,866
McLaren 720s.                                                        $331,355                 $489,900
Aston Martin Vanquish S Volante                      $345,771                 $521,995
Audi R8 V10 Spyder.                                             $191,350                 $388,500
Mercedes-AMG GT C Roadster.                         $176, 395                 $338,711
Bentley Continental Supersports.                      $317,175                  $485,200
BMW M760Li xDrive.                                          $171,895                  $424,710
Ferrari GT4Lusso.                                                 $377,222                 $578,888
Mercedes-AMG S65.                                             $241,295                 $501,426
Alfa Romeo Giulia Quadrifoglio                         $87,095                   $143,900
Lexus LC500                                                         $102,890                  $190,000
Cadillac CTS-V                                                      $100,435                  N/A
Dodge Challenger SRT Hellcat Widebody      $75,585                     N/A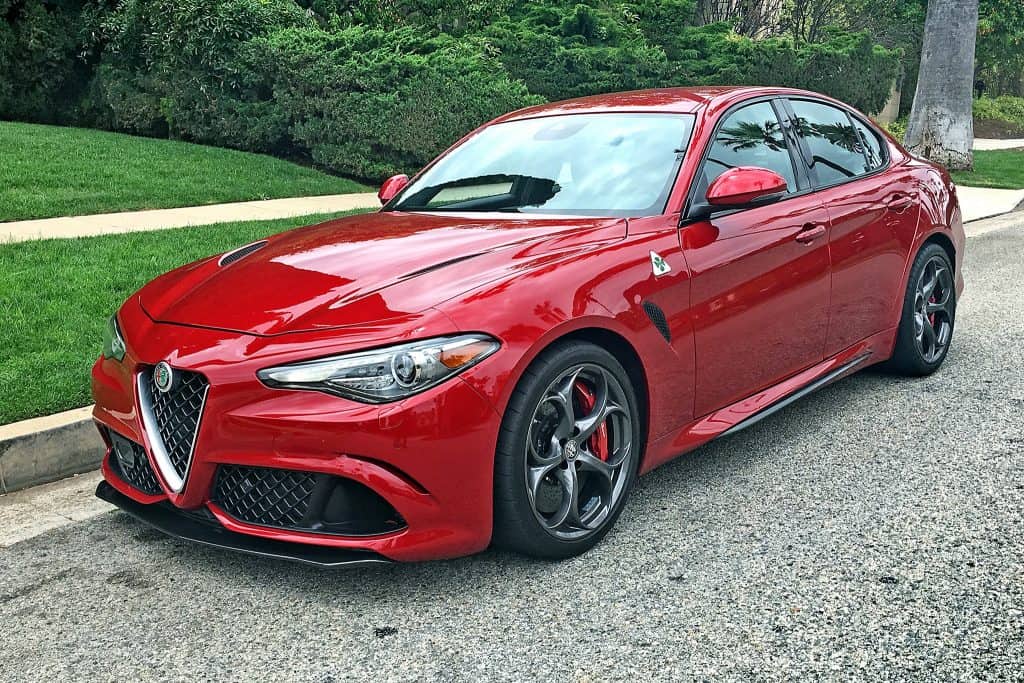 The full suite of cars was tested by 202 participants – not all motoring scribes mind you, but influential people all. Each driver answered questions with a grade of A through F rating aspects such as performance, design, suitability as a daily driver, perceived value and more.
The event was held at the Meadowood Napa Valley Resort in St. Helena, California and Florida's Boca Raton Resort and Club. Some people do it tough! Of the thirteen cars, only two aren't available in Australia as yet. (I know that Fiat Chrysler and GMH are working on making some of their US cars available here, but when is the question.)
Some of the vehicles may be superior models that aren't available on the Australian market, so I've priced the closest model we have here just for comparison sakes.
One aspect of this comparison that did make me shudder was the comparative value our friends in the United States get versus what we pay. I'm struggling to justify the Alfa Romeo at $147k compared to the same car in the USA at $116,700 (conversion from Dollar US to Dollar AU done)
Does that difference really go in GST and Luxury Car Tax? OMG! How much does the Auto industry contribute to the Federal Government's revenue?
The Robb Report (US Edition) is available by subscription for about $145 for three years. There is an Australian version which costs $99 for 6 editions a year. My suggestion is that, unless you only want to read about Australian centric articles, get the US version. Or why not get both?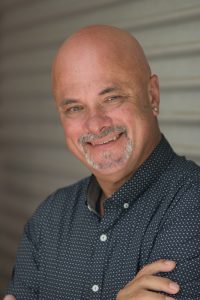 Bob Aldons is the owner and founder of The Car Guy, reviewing cars, reporting on Car Industry Matters, Car Tech and the world at large. He's spent the last forty years immersed in the automotive industry from salesman to the owner of a 7 brand multi-franchise dealership. Bob knows cars.
 Find One
If you're hunting around for a great price on your next new car, you should call the auto expert, Bob Aldons from Car Business. My company, a car Broker, Car Buyers Agent or Car Buyers Advocate based on the north side of Brisbane, will return your inquiry within 24 hours and make the process of buying a new car easy and stress-free. Are you tired of salesperson tricks? I protect you from the pressure exerted by car dealer's salespeople. There isn't any obligation – just a pretty significant saving.
You're where? Seriously, my services are available for you in any Australian state and territory: from Darwin to Hobart, Cairns to Perth.  Car Broker Brisbane, Sydney, Melbourne, Adelaide, Perth, Hobart, and Darwin – I'm available when you need me to be.
Here's an example
Matt wanted to purchase a Mazda 3 SP25 GT Manual Hatch. The retail value, drive away on that car is around $35,000. Car Business managed to purchase the same car for $28, 123.90 and with our fee Matt paid $25, 588, a saving of over $6000. And how do we know? Another customer, (looking for a new Holden HSV) just paid $35,000 for the same car – but he did it himself, without our assistance
If you've got a vehicle to trade, we have some clever ways to maximize the value – from used car dealers keen for your car to assist you to sell it privately. Finance and Insurance? We can handle that too, and we promise you will not be paying exorbitant dealer markups there either.
Trade In Value Example
2014 Jeep Cherokee Limited. Average dealer trade value – $16500. We achieved $22,000
2014 Volkswagen Tiguan 118TSI. Average dealer trade value – $14000. We achieved $16000
So, to get the best new car price, talk to others and then talk me. I've got the experience to handle the dealers and achieve the lowest new car prices. If you think you're entitled to fleet pricing, I can often get better than that too. Whether you're a small fleet or a large national fleet, Car Business will go to work and get that price down. Lower new car prices are my goal. So you'll get the best prices from us rather than hoping you can help yourself.
If I can't get you the best new car price, better than you can get yourself from a car dealer, we won't charge you any fee. No Saving, No Fee. – that's what you should expect from a car buying expert. 

Car Business WILL save you money on your next new car purchase – guaranteed

The Australian Road Safety Foundation is a not-for-profit organization whose charter is to reduce serious accidents on our roads through training and education. Car Business donates to the ARSF for every car we sell. If you'd like to support this worthwhile foundation, donate to the cause or become a member today.