Hi, Bob Aldons, The Car Guy coming to you from the nearest race track to me, Lakeside International Raceway at Kurwongbah, near Redcliffe. Now, I'm no Craig Lowndes or Danny Ricciardo, but I've driven cars at speed over the years. Ferarri 458, Falcon XR8, Chrysler 300 SRT8, and Nissan 370Z at some of the great race tracks of Australia. Phillip Island, Mount Panorama have all experienced The Car Guys attempts to be a racing car driver.
And no, the Nissan 370Z didn't come to an untimely end, but it did give me enough of a lesson to know that the retiring Lowndes (at least for the 2019 V8 Supercar series) doesn't have to worry too much. Nor does John Bowe, he who drove me around Bathurst at speed. And Daniel Ricciardo won't be losing his drive anytime soon.
So, onto the Nissan 370Z.
What It is:  The latest version of Nissan's 2 door coupe first started as the 240Z way back in 1969.
Price:           $54880 drive away for the manual version and about $57k for the auto.
Competition: There's a lot of 'sports cars' in the category, but I'll stick to those around the 370Z's price point. Audi A5 and TT, BMW 2 Series, Ford Mustang Ecoboost, Holden Cascada, Hyundai i30 N, Lexus RC, Mazda Mx-5, Mercedes C Class, Mini JCW, Subaru BRZ and Toyota 86.
At the Front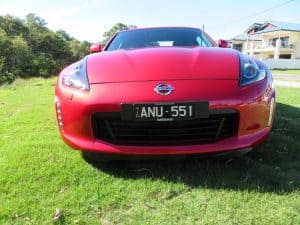 The Nissan 370Z retains the brand's historical design cues but the current model is showing a bit of age. Not that this is a big problem as it continues to evolve with the passing years.
The standard engine power output is 245kw with 363nM of torque getting the car to highway speeds pretty damn quick.
Because this is a sports car and not designed for family driving, I can tell you that 0-100kph comes up in a respectable 4.6 seconds. 7-speed automatic with paddle shifters allow some great gear changes at near peak revs of 7000rpm
Down the Side
The Nissan 370Z again shows its timeless design much like Porsche has done with its cars. You can't not like the look. It's a 2-seater car with limited storage but will accept some hard cases for a weekend away. Don't think about adding golf clubs if you do – just hire them on the course. Again, because it's a car to be driven by petrol heads, I've chosen to add a lot of technical information. From Nissan's website are these stats.
Vehicle-speed-sensitive hydraulic power steering • • • • • • Front suspension – Double wishbone multi-link aluminium-alloy with
stabiliser bar and strut bar • • • • • •
Rear suspension – Independent multi-link aluminium-alloy with stabiliser bar, strut bar
and aluminium-alloy subframe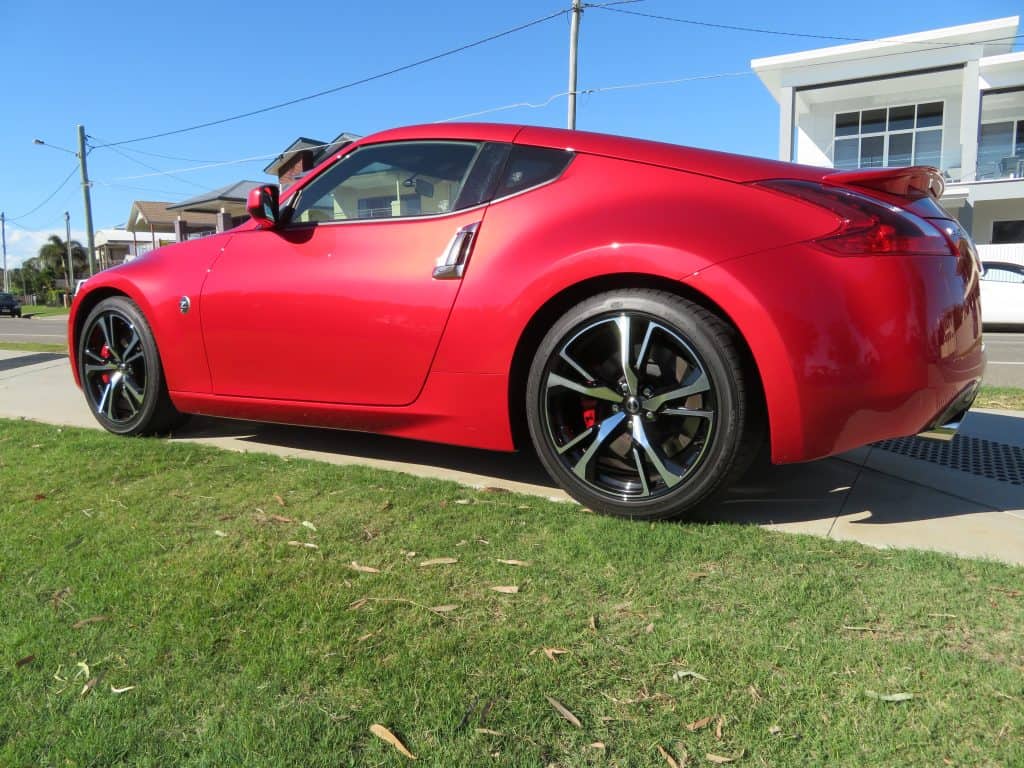 HDD Satellite Navigation with 3D Mapping and 7" integrated colour display with
touch screen and steering wheel controls • • • • • •
Bose®
CD player with AM/FM radio, MP3/USB/WMA capability, aux connection and 8 speakers,
including 2 subwoofers • • • • • •
Full iPod+
functionality via USB connection and touch screen • • • • • • Active Noise Cancellation • • • • Active Sound Enhancement • • • • 9.3GB Music Box hard drive • • • • • • Single CD player with AM/FM radio • • • • • • Bluetooth®
handsfree phone and audio system with steering wheel controls • • • • • • Push button engine start function • • • • • • Intelligent Key keyless entry system • • • • • • Steering wheel audio controls • • • • • • Cruise control with Nissan steering wheel controls
Anti-lock Braking System (ABS) • • • • • • Brake Assist (BA) • • • • • • Child restraint anchorage point 1 1 1 1 1 1
Driver seatbelt warning light • • • • • • Electronic Brakeforce Distribution (EBD) • • • • • • Energy-absorbing steering column • • • • • • Front and rear crumple zones • • • • • • Front variable intermittent wipers • • • • • • Hazard warning lights • • • • • • Headrests, active • • • • Headrests, adjustable • • • • Highly rigid monocoque body • • • • • • Nissan Anti-Theft System vehicle immobiliser • • • • • • Rear windscreen demister • • • • • • Rear view camera with Predictive Path technology • • • • • • Seatbelts, 3 point Emergency Locking Retractor (ELR) • • • • • • Seatbelts, front load limiters and pretensioners • • • • • • Side intrusion bars
SRS airbags, Driver and front passenger front-impact • • • • • • SRS airbags, Driver and front passenger side-impact • • • • • • SRS curtain airbags, door mounted • • SRS curtain airbags, roof-mounted • • • • Traction Control System (TCS) • • • • • • Vehicle Dynamic Control (VDC)
Aluminium bonnet • • • • • • Door mirrors, body coloured • • • • Door mirrors, NISMO styled • • Door mirrors, electric folding and heated • • • • • • Dual chrome exhaust pipes • • • • • • Front underbody spoiler • • • • Headlights, automatic on/off • • • • • • LED daytime running lights • • • • • • LED taillights • • • • • Rear fog light • • • • • • Rear glass wind deflector • • Rear spoiler • • • • Xenon headlights with auto levelling and washers • • • • • • Z badge Indicator lights
Available colours are Cherry Red, Brilliant Silver, Diamond Black, Eau Rouge Red, GT Blue, Gun Metallic, Chicane Yellow, Shiro White. Eau Rouge Red and Chicane Yellow are the 'standard' paints whilst all others attract a charge.
Nissan 370Z – The Rear End
Rounded and smooth, there's nothing to dislike about the Nissan 370Z rear end. Might be a bit 'Kim Kardashian' if you think about it. Don't expect to fit too much luggage in there though.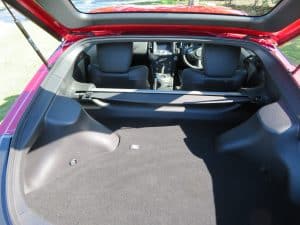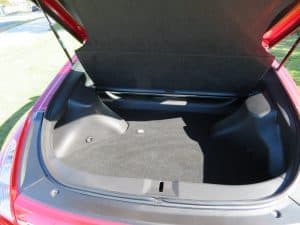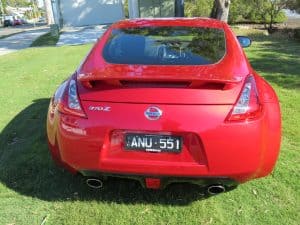 I tried to put my golf clubs in and even with a travel bag it was a no go. if you're heading for the course, your clubs could travel in the passenger seat, but thats never a good look. Use the Nissan 370Z as your weekend fun car. Girlfriend, partner or significant other will be very happy riding shotgun.
Drivers Side and Driver's Seat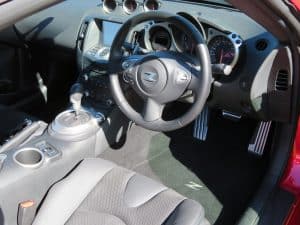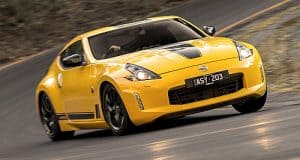 Excellent driving position – I felt very comfortable in the week that I spent in the car. The interior looks like an aeroplane cockpit – but the dash is let down by old-fashioned orange lighting.
Time for an upgrade Nissan, but perhaps the upcoming Nissan 370Z N Sport may do for the time being.
On the Road
The Nissan 370Z doesn't have the mean down low performance of other sports cars – if you're chasing that, step up to the Nissan GTR. But it handles oh so well. Low centre of gravity, wide track, great steering responsiveness. If you want to feel like a boy-racer, then this Nissan is very worthwile.
And another thing that the Nissan 370Z is good at is dress ups. Have a look at the N Sport pictured above. It's amazing what a set of go fast stripes do to the visual appeal of cars and this one is no exception. No point in changing the wheels and tyres either.
If you don't like the colour, your local panel shop will do a pretty amazing job of changing the look

The Federal Government's Green Vehicle Guide website uses politically correct terminology to determine fuel economy. Urban, extra urban and combined. I'll call it the way it is – City and suburbs, Highway and still use their definition of combined.
You might recall that these tests are conducted in a laboratory to Australian Standards so don't expect to achieve City and Suburb results the same as these. In my experience, I've found that the highway test is closest to the actual economy you'll get, but the city results can be undercooked by as much as 20%. Hopefully, real-world tests and results will be provided this year.
City Cycle                              15.4 litres per 100klm
Highway Cycle                     7.8 litres per 100klm
Combined                             10.6 litres per 100klm
Air Pollution Standard      Euro 5
Tailpipe CO2                        249 grams per kilometre

The Nissan 370Z has a fuel tank capacity of 72 litres so should be able to handle a work week and weekend on 1 fill.  However, if you've got a heavy foot and even considering it for some track work, the 3.7-litre engine will burn through the fuel, even in excess of the green vehicle guide urban numbers. 25 litres per 100 kilometres isn't uncommon with the car flat out.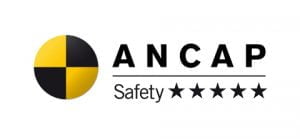 370Z has been available for sale in Australia since mid-2009 but has never been crash-tested under ANCAP conditions. Why? Simply it takes 2 vehicles to gain an assessment and with the low volume (think Ferrari) it just wasn't a worthwhile exercise. And arguably buyers looking for a sports car aren't as concerned with crashworthiness as family car buyers. It is, however, fitted with dual front, side, and curtain airbags, and features a sole passenger-side boot floor-mounted child seat top-tether anchor point. I reckon it would get at least a 3-star rating if it was tested.
I've stated before in these articles, that there really isn't a bad car being sold in Australia. That being said, if the vehicle you're looking at doesn't have a 5-star ANCAP rating, move on to something else.
Nissan 370Z Warranty and Service
Over the last few months, more of the larger importers have moved to a 5-year warranty. Toyota, Nissan, Mazda and Volkswagen need to step up and provide the confidence that buyers now expect.
Ford and Holden have recently gone to 5 years whilst Kia is still the industry leader with a 7-year warranty.
The Nissan new car warranty is 3 years or 100,000 kilometres. Of course, this doesn't take into consideration the Australian Consumer Law provisions that a vehicle must be fit for purpose and not a lemon.
My experience with Nissan is that they build an excellent vehicle whether it's a passenger car or light commercial.
Nissan offers capped priced service on all their vehicles.  Service intervals are 20,000 kilometres or 12 months.
Over 120,00 kilometres, you can expect to pay $5133 for dealer servicing. That may sound a lot but it averages out at $428 per service
Towing
You want to what? Sorry, but Nissan doesn't provide a tow bar for the 370Z, at least not one that is factory approved. It's a sports car. Would you tow anything with a Ferrari or Aston Martin?
If this is your only car and say you wanted to tow a jetski, I'd suggest borrowing something from a good friend.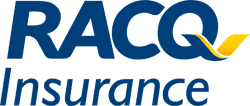 I generally use RACQ Insurance to give you a guide as to what you'll pay for your annual comprehensive car insurance. Conditions precedent for this cover are:
Male driver over 60 years of age, having held a license for over 10 years
Bronze member of RACQ with 2 other insurance policies
Has paid cash for the car for private use with the car parked in a garage overnight and another quote for business use
The driver resides in postcode 4019
The car is fitted with an engine immobilizer
1 at fault claim in the last 3 years, with no license suspensions
Rating 1 currently having held that rating 1 between 5 and 9 years
No driver under 25 will use the vehicle.
The premium quoted online by RACQ Insurance is:        Private Use – No Finance:  $640.93 with a $750 excess      
Variations from the information above may result in different outcomes. Check online with RACQ Insurance for your own particular quote.
What I Like    
Good useable power
Handles beautifully
What I Don't
Dash and interior is dated. I'm guessing orange dash light are more 70's than today
Where to Buy – Dealers
This vehicle was provided by Nissan Australia. If you're in the market to buy a Nissan, pick your dealer carefully. When I want to check out the 'worthiness' of a dealer, I Google '[Brand] Dealers [location]' where [location] is the one that you live in or around and the [brand] is that particular one you're interested in.
Typically, I only list dealers who have achieved a minimum of 10 reviews with Google and then only those with 4 stars or higher. You can see from this list, that the dealers mentioned have a fantastic reputation with their customers.
From a South-East Queensland perspective here are the dealers I'd visit.
Northside                         Aspley Nissan                                   4.8 Stars from 56 reviews
Eastside                            Bartons Nissan                                 4.7 Stars from 20 reviews
Southside                         Springwood Nissan                          4.0 Stars from 44 reviews
Westside                          Ipswich Nissan                                  4.4 Stars from 38 reviews
Sunshine Coast               Cricks Nambour Nissan                  4.9 Stars from 86 reviews
Gold Coast                       von Bibra Nissan                               4.7 Stars from 102 reviews
Loyalty Discounts for Current Nissan Owners
"At Nissan, we are committed to rewarding our current owners. That's why we've created the Nissan Loyalty Program.
As a current owner, when you purchase a new Nissan you will be rewarded with a loyalty discount, plus the current retail offers available at that time."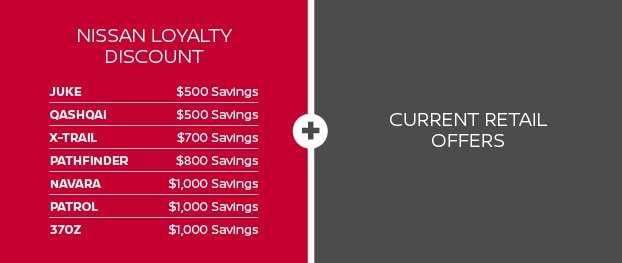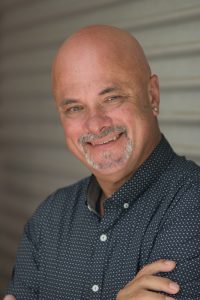 Bob Aldons is the owner and founder of The Car Guy, and Car Business, reviewing cars, reporting on Car Industry Matters, Car Tech and the world at large. He's spent the last forty years immersed in the automotive industry from salesman to the owner of a 7 brand multi-franchise dealership. Bob knows cars.
Find One
If you're hunting around for a great price on your next new car, you should call the auto expert, Bob Aldons from Car Business. My company, a car Broker, Car Buyers Agent or Car Buyers Advocate based on the north side of Brisbane, will return your inquiry within 24 hours and make the process of buying a new car easy and stress-free.
Are you tired of salesperson tricks? I protect you from the pressure exerted by car dealer's salespeople. There isn't any obligation – just a pretty significant saving.
You're where? Seriously, my services are available for you in any Australian state and territory: from Darwin to Hobart, Cairns to Perth.  Car Broker Brisbane, Sydney, Melbourne, Adelaide, Perth, Hobart, and Darwin – I'm available when you need me to be.
Whether you're a small fleet or a large national fleet, Car Business will go to work and get that price down. Lower new car prices are my goal. So you'll get the best prices from us rather than hoping you can help yourself.
If I can't get you the best new car price, better than you can get yourself from a car dealer, we won't charge you any fee. No Saving, No Fee. – that's what you should expect from a car buying expert. 

Car Business WILL save you money on your next new car purchase – guaranteed

The Australian Road Safety Foundation is a not-for-profit organization whose charter is to reduce serious accidents on our roads through training and education. Car Business donates to the ARSF for every car we sell. If you'd like to support this worthwhile foundation, donate to the cause, become a member today or just buy your next new car from Car Business
Here are some recent stories on other Nissan vehicles that I've driven lately.
Nissan Qashqai N-Tec. Why Should You Buy?      Nissan Navara ST 4×4 Dual Cab – Why Should You Buy     Nissan X-Trail TL – Why Should You Buy?