Hello there. Bob Aldons from The Car Guy with the Mazda Australia press release on the all-new Mazda3.
Mazda has defined the small car in recent years, the Mazda2, MAzda3, and MAzda6 are arguably the best of the list of vehicles in their categories in Australia. There may be cheaper products, there may be some with a longer warranty, however, the build quality, safety technology, standard equipment and design are far in front of others. Even comparing Mazda vehicles to their 'prestige and luxury' counterparts from Europe doesn't leave them lacking at all. If you get past the badge envy, Mazda3 is outstanding value for a premium car.
And whilst the small car market might be declining in overall volume, there's no doubt that Mazda owners keep coming back to the brand for their next car and one after that.
Mazda launches the next-gen Mazda3 in April. I'm sure that the queue for this beautiful vehicle will be long and that's a testament to Mazda ticking all the boxes.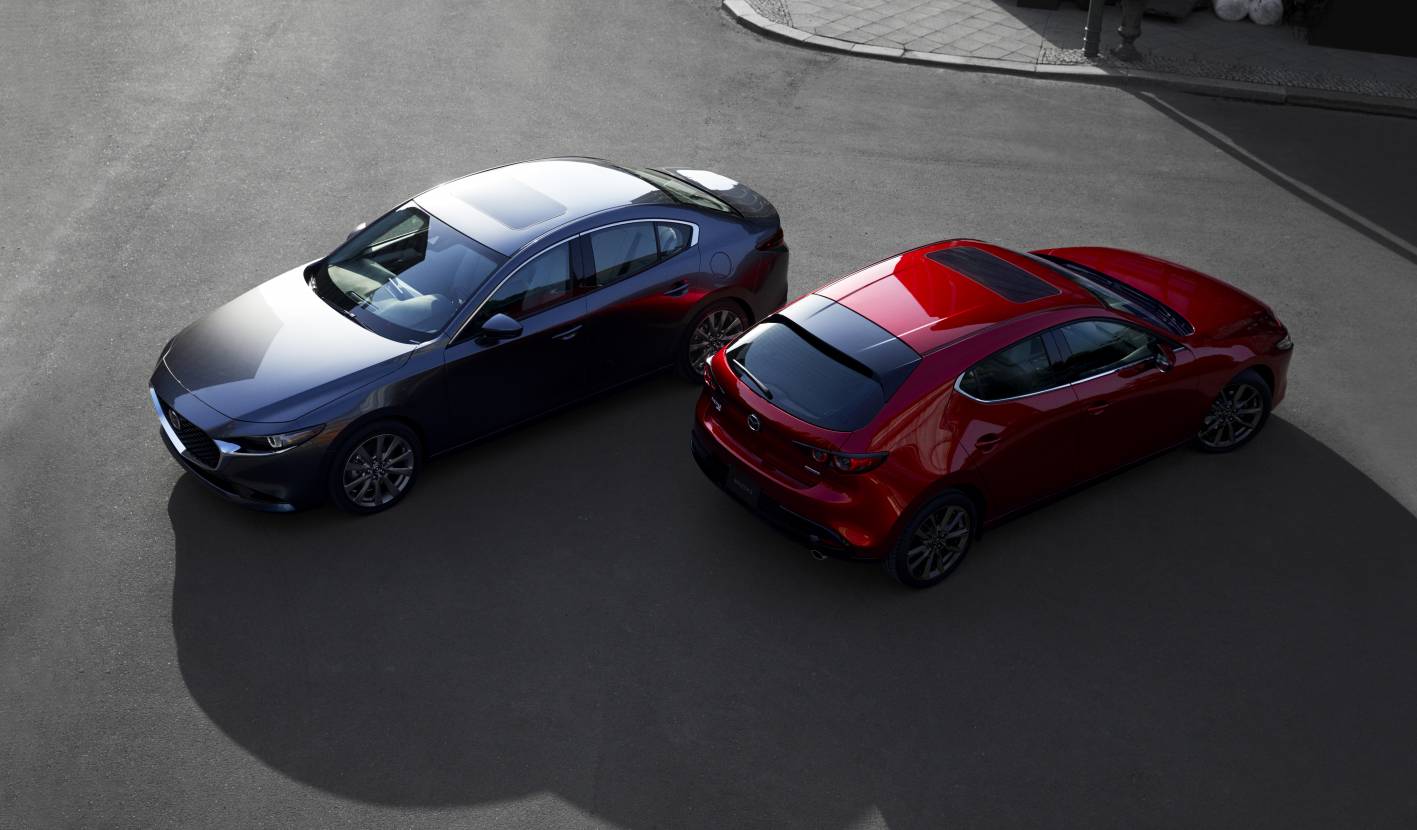 "Defining the future of vehicle design and development, a new era beckons for Mazda and the small car segment, with the release of pricing, grades and specifications for the hotly anticipated and wholly reinvented Next-Gen Mazda3.
A century-long pursuit of driving pleasure has laid the foundation for Mazda's evolution, with all facets of vehicle design deeply honed and dramatically improved, Next-Gen Mazda3 becomes the most refined Mazda yet and the precedent for those to follow.
Managing Director of Mazda Australia, Vinesh Bhindi, said Next-Gen Mazda3 sets a new benchmark for its class.
"Next-Gen Mazda3 firmly establishes a new era for Mazda and raises the bar for quality and equipment within the small car segment," he said.
"Developed in line with our customer's needs and wants, we're confident Next-Gen Mazda3 is going to find many fans in Australia, where it's been a favourite for more than four decades."
Led by Mazda's human-centred design philosophy and with the Mazda3 driver's specific needs in mind, Next-Gen Mazda3 delivers new levels of quality in design, driving performance, dynamics, safety, and NVH.
Beauty by subtraction
Invoking the principles of classic Japanese aesthetics, where beauty is achieved by subtraction, Mazda has realised a mature expression of its KODO: Soul of Motion design language for Next-Gen Mazda3.
With only two shared panels between sedan and hatch, Mazda has made no compromises to maximise their appeal and celebrate the unique values and personalities of both cars and their respective buyers.
The hatchback presents a powerful, sporty and seductive look; the body sides adopt constantly shifting reflections that create an expression of vitality without using character lines, while powerful C-Pillars blend the cabin with a unique rear design to convey a solid road presence.
The hatch is further distinguished by a unique body colour offering called Polymetal Grey Metallic, which fuses the hard appearance of metal with glossy smoothness.
In contrast, the clean, sleek and sophisticated beauty of the sedan speaks of maturity and refinement; flowing from front to rear in a single motion, the body presents powerful proportions with a graceful profile. All elements at the front and rear adopt a horizontal orientation that accentuates the look of a wide and low stance. Its chrome plated signature wing expresses quality and elegance.
Both body styles adopt a new lamp design at the front and rear, stripping away all unnecessary elements to allow a sense of unhindered, clear beauty.
Harmony through clutter-free, human-centric design
The interior too embraces the 'less is more' mantra, achieving a simple and beautiful cabin that puts the driver at the centre, further strengthening the harmonious connection between car and driver that Mazda calls Jinba-Ittai.
The steering wheel, three-meter instrument cluster and ventilation louvres create a perfect symmetry in the cockpit, angled inward to face the driver, who can more easily find their ideal driving position with the steering wheel gaining an additional 10mm of movement at either end to offer an adjustment range of 70mm.
The climate-control panel and passenger-side louvers are integrated into the left-right axis that follows the line of the instrument panel. The new design also positions controls higher, where they are easier for the driver to use.
Information pertinent to driving is now more clearly displayed, thanks to a redesign of Mazda's Human Machine Interface (HMI). Now standard equipment, the newly added TFT LCD meter, windscreen projected Active Driving Display and the larger 8.8-inch infotainment display are streamlined in their presentation of information and fonts are unified, effectively reducing driver distraction by ease of comprehension.
Mazda's infotainment system, Mazda Connect, has also been reworked from the ground up. Enhanced system performance, connectivity and navigation functions make for smoother, easier operation; Mazda Connect boots up faster, basic operation is more intuitive and has a display quality befitting the advanced Next-Gen Mazda3. It also now adds Apple® CarPlay™ and Android® Auto™ as standard.
The centre console has been revised for easier operation and improved driver and passenger comfort; the shift lever has moved forward and higher up, cup holders are now positioned in front of the shift lever and the armrest is almost double its previous length, matching the height of the door trim armrest for superior front seat comfort.
The audio system was completely overhauled and optimised to provide clear sound for all occupants. An eight-speaker system is now standard while higher spec models get a premium 12-speaker Bose sound system.
Craftsmanship draws out the beauty of every surface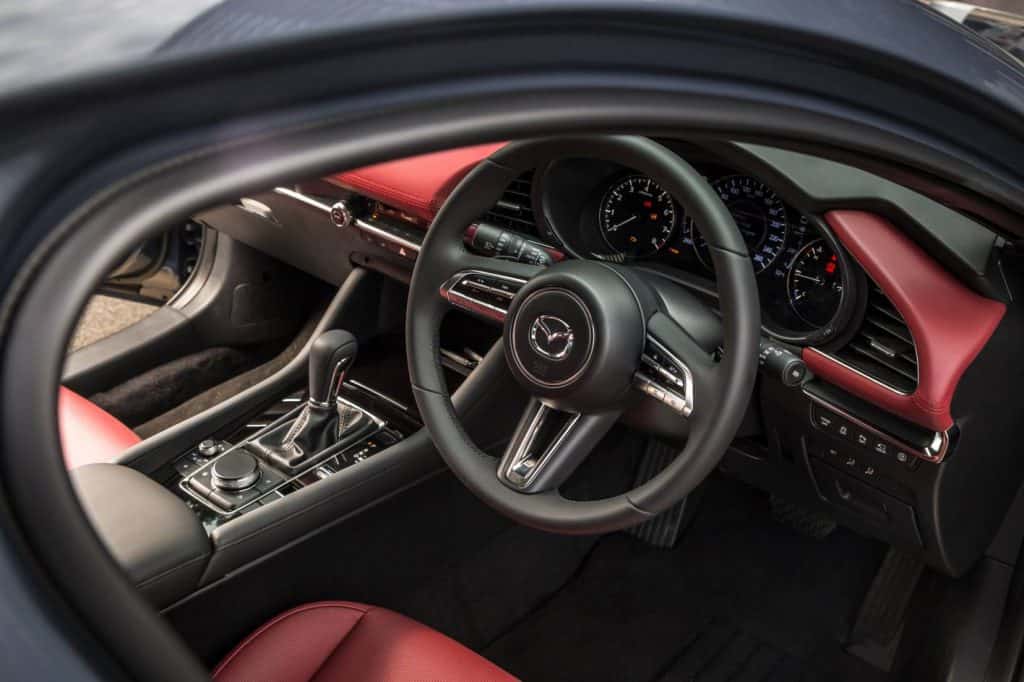 To achieve a deeper sense of quality, Mazda invoked the skills of Japanese craftsmen to give the interior a finer and more distinguished appeal.
The glossy black lacquer-look finish of Next-Gen Mazda3's shift panel uses a technology called "two-layer moulding," that gives complexity to the surface and elevates the quality feeling within the cabin.
That quality feeling is carried through to switches, which have been the focus of significant engineering efforts to achieve maximum operability and a consistent character that is pleasing and reassuring to the driver, instilling a deep sense of quality throughout the cabin.
Further enhancing the premium atmosphere, Mazda has developed a new grain that conveys the warmth and feeling of genuine, organic leather, which a uniform grain cannot match. With the help of skilled Japanese craftsmen, Mazda has introduced creases to leather with differing depth to give the interior a lively, rich expression.
Interior trim options have evolved too, with a new vivid Burgundy leather option available for the hatch and sophisticated Pure White leather available for the sedan.
Advanced and evolved active and passive safety for a more assured ride
With these significant design changes comes the addition of new, advanced i-Activsense safety technology, an unprecedented list of standard equipment and passive safety improvements to support the driver further and enhance accident mitigation.
Next-Gen Mazda3 introduces the newly developed Driver Monitoring system that uses an infrared camera to observe the driver's condition, Front Cross Traffic Alert (FCTA) to monitor blind spots at the front left and right of the vehicle and Cruising & Traffic Support (CTS), which helps reduce driver fatigue by assisting with accelerator, brake pedal and steering operations when stuck in traffic jams on the highway.
Standard equipment on the top spec model, these advanced i-Activsense technologies are also available as part of a Vision Technology option that can be added to any grade.
Setting a new benchmark for entry-level safety in the small car segment, the standard safety kit has been overhauled, offering a comprehensive suite of safety technologies on all grades that were previously only offered on the top grade Astina.
All Next-Gen Mazda3's come standard with Mazda Radar Cruise Control (MRCC) with Stop & Go, Smart Brake Support, Lane-keep Assist System (LAS), Lane Departure Warning (LDW) and Forward Obstruction Warning (FOW) to name a few.
Next-Gen Mazda3's safety credentials are further strengthened with the ratio of ultra-high-tensile steel rated at 980MPa or higher greatly increased, from the 3% used on the previous model to 30%.
Next-Gen Mazda3 is also the first car in the world to adopt 1,310MPa-grade ultra-high-tensile steel to form part of its framework, and the first Mazda vehicle to add a driver's seat knee airbag as standard equipment.
Moreover, Mazda has improved measures that protect against frontal, side and rear impact, and to offer better pedestrian, motorcycle and bicycle protection. Seat design and seatbelts have also been improved to mitigate injuries for all occupants.
Moving to the driver's rhythm to achieve a deeper sense of Jinba-Ittai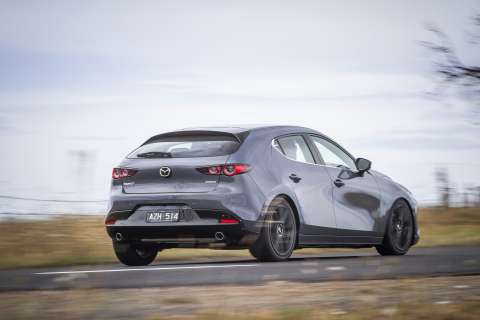 Mazda's Jinba-Ittai philosophy demands that the car works in perfect harmony with the driver's intentions to create a feeling of oneness and to provide greater safety and confidence.
This human-centric focus has led to the development of Skyactiv-Vehicle Architecture, which addresses the whole picture to ultimately create a framework that fits with human sensibilities in terms of stability and comfort, dramatically improving ride and handling.
A new seat structure was designed to firmly support the pelvis in an upright position to allow occupants to maintain the natural S-shaped curve of their spine, maximising the inherent human ability to balance itself, meaning the occupant suffers less fatigue and experiences greater comfort, even on long drives.
Skyactiv-Vehicle Architecture further evolves Mazda's body concept, which is based on a straight framework and continuous ring structures, adding new front-to-back connections that complement the vertical and lateral connections of the previous body to form multi-directional ring structures. The result is increased rigidity while reducing lag in the transmission of energy, maximising the function of dampers and tyres.
The new multi-directional ring structures make it possible to concentrate energy input from the road surface in specifically chosen locations, which employ a newly developed damping structure, reducing vibration that would otherwise cause noise and does so without increasing vehicle weight.
Suspension too was extensively revised, designed based on the concept of smoothing the transmission of force to the sprung mass over time, ultimately improving vehicle stability, linear response and handling characteristics. The suspension system continues to use an evolved version of MacPherson struts in the front and a newly developed torsion beam setup in the rear.
Comfortable quietness
NVH has been dramatically improved for Next-Gen Mazda3, with engineers striking a balance between achieving high-quality cabin quietness and harnessing the feedback that is important to driving safely.
Three sound characteristics that directly impact cabin occupants were significantly revised; volume, changes in pitch and tone over time, and the direction from which sounds originate.
Improving the basic insulation qualities key to reducing NVH, Next-Gen Mazda3 has applied a "two-wall" structure that leaves space between the floor carpeting and body panel beneath it.
To reduce wind noise and improve the rear seat occupant experience, a seal was added inside the parting lines between the roof panel and lift gate on the hatchback, or the rear window and boot on the sedan.
To minimise changes in road noise a sound-absorbing headliner and floor mats have been adopted to effectively suppress that noise by quickly absorbing the high-frequency sound without letting it reverberate within the cabin.
Further to this, tyres with optimised vertical spring action absorb vibrations to help prevent this noise from being transmitted directly to the ears of cabin occupants.
Mazda also optimised the engine control system and engine mounts to suppress any unpleasant vibration on start-up, at the same time ensuring a pleasing restart that is clear to cabin occupants.
Powertrains deliver a key to human-centric performance
Next-Gen Mazda3 offers three advanced Skyactiv petrol powertrain options, developed to deliver a performance feel that provides all drivers with the reassuring confidence of being in full control, along with a comfortable driving experience for all cabin occupants that is free of any unpleasant sensations.
Next-Gen Mazda3 will first be available with Skyactiv-G 2.0 and Skyactiv-G 2.5 petrol engines, with Mazda's innovative and revolutionary Skyactiv-X available before the end of 2019.
Both the 2.0L and 2.5L adopt optimised intake ports and piston shape, split fuel injection, a coolant control valve and the 2.5L employs cylinder deactivation to deliver higher levels of dynamic performance, fuel economy and environmental friendliness.
With a high compression ratio of 13:1, the 2.0L engine offers 114kW at 6,000rpm and 200Nm of torque at 4,000rpm. The 2.5L has an equally high compression ratio of 13:1, with performance boosted from the previous generation to give a maximum power output of 139kW at 6,000rpm and 252Nm of torque at 4,000rpm.
Skyactiv-X will feature the world's first implementation of a new combustion method, called Spark Controlled Compression Ignition (SPCCI), which gives the superior initial response and powerful torque of a diesel engine, combined with the faithful linear response to rapid accelerator pedal action and free-revving performance of a petrol engine.
New era for Next-Gen Mazda3 names
With Next-Gen Mazda3 evolving to set new standards for design, quality and performance, model grading has similarly evolved to mark a new era for Mazda.
These new standards no longer align with the previous model's entry point at Neo Sport and Maxx Sport, so these grades have been dropped, and engine information is now included in variant names with a letter and number denoting fuel type and engine capacity respectively.
Next-Gen Mazda3 is offered in six grades, starting with the G20 Pure, which employs Mazda's Skyactiv-G 2.0 petrol engine, and is packed with an unprecedented level of equipment and advanced safety technology, reorienting the level of quality for a typical entry grade vehicle in its class.
Pricing
Next-Gen Mazda3 will launch in Australia in April, with a starting price of $24,990 for the G20 Pure with a manual transmission. The top-grade G25 Astina now starts at $36,990 for the manual variant.
The Vision Technology suite that comes standard on G25 Astina can be optioned to any model for $1,500.
Polymetal Grey Metallic body colour will incur an additional $495 on the car, as with Machine Grey Metallic and Soul Red Crystal Metallic paints.
Next-Gen Mazda3 will be on sale in Australia in the second quarter of 2019."
Next-Gen Mazda3 pricing
Manufacturer's List Price:
| | | |
| --- | --- | --- |
| Grade | Manual | AutoMATIC |
| G20 Pure | $24,990 | $25,990 |
| G20 Evolve | $26,690 | $27,690 |
| G20 Touring | $28,990 | $29,990 |
| G25 Evolve | $29,490 | $30,490 |
| G25 GT | $33,490 | $34,490 |
| G25 Astina | $36,990 | $37,990 |
Options:
Option
Price
Vision Technology:

360° View Monitor
Adaptive LED Headlights (ALH)
Cruising & Traffic Support (CTS)
Driver monitoring
Front Cross Traffic Alert (FCTA)
Smart Brake Support [Rear Crossing] (SBS-RC)

$1,500

Soul Red Crystal Metallic paint

$495

Machine Grey Metallic paint
Polymetal Grey Metallic paint
Prices indicated above exclude on-road costs and dealer delivery.
New Mazda6 Unveiled at LA – In Their Own Words  Why Should You Buy – Mazda 6 Touring Wagon Mazda CX-5 – In Their Own Words 2018 MAZDA 6 SIGNATURE FIRST DRIVE: STILL THE DRIVER'S CHOICE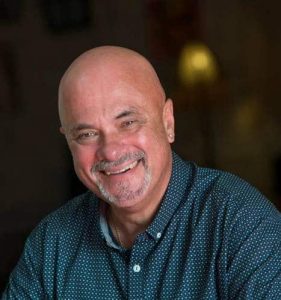 Bob Aldons here, the owner and founder of The Car Guy, and Car Business, reviewing cars, reporting on car industry matters, car tech, Formula 1, buying #anynewcarcheaper and the world at large.
I've spent the last forty-one years immersed in the automotive industry from salesman to the owner of a 7 brand multi-franchise dealership. I know cars.
Find One
If you're hunting around for a great price on your next new car, you should call me, the auto expert, from Car Business.
My company, a Brisbane Car Broker, Car Buyers Agent or Car Buyers Advocate based on the north side of Brisbane, will return your inquiry within 24 hours and make the process of buying a new car easy and stress-free.
Are you tired of salesperson tricks? I protect you from the pressure exerted by car dealer's salespeople. There isn't any obligation – just a pretty significant saving.
You're where? Seriously, my services are available for you in any Australian state and territory: from Darwin to Hobart, Cairns to Perth.  Car Broker Brisbane, Sydney, Melbourne, Adelaide, Perth, Hobart, and Darwin – I'm available when you need me to be.
Whether you're a retail customer, a small company or a large national fleet, I'll go to work and get that price down. Lower new car prices are my goal. So you'll get the best prices from me rather than hoping you can do it by yourself.
If I can't get you the best new car price, better than you can get yourself from a car dealer, I won't charge you any fee. No Saving, No Fee. – that's what you should expect from a car buying expert.

Car Business WILL save you money on your next new car purchase – guaranteed

Australian Road Safety FoundationThe Australian Road Safety Foundation is a not-for-profit organization whose charter is to reduce serious accidents on our roads through training and education.
Car Business donates to the ARSF for every car we sell. If you'd like to support this worthwhile foundation, donate to the cause, become a member today or just buy your next new car from Car Business.
People Also Ask
Car Buyers always seem to need answers on a vast number of topics about their cars. There are a few questions that I seem to be asked regularly, so to save you a phone call, make sure you check out our People Also Ask questions below. If your answer is not listed, I'm more than happy for you to call. My number is 0418 748 498 or you can email it to 

[email protected]

 Free advice – no obligation – how can you go wrong?
Q: Why Should I deal with a Car Broker rather than just going to a dealer?
A: It's the goal and actually the job of a car salesperson to make as much money for his dealership as he possibly can. And that applies to the car, finance (finance and insurance), and aftermarket sales (tint, paint, interior, rust).
It's the role of a car broker or car buyer's agent to buy the same car at the lowest possible price. Your broker will get prices from at least 5 dealers or more, get independent finance and insurance quotes and then only recommend the car protection you actually need rather than the products the dealer wants to sell you. Dealers, on average, make around $3800 on a car sale. An astute broker will get that margin down to around $1800, saving you about $2000 on your vehicle purchase
Q: Should I take Finance and Insurance through a car dealer?
A: Generally no. An average car dealer relies on the car buyer to be exhausted after the trauma and stress of actually buying a car. They depend on their finance manager to make an average profit of $1100 for EVERY car buyer coming into their dealership. The income per finance contract rests around $3000 per contract. In recent times, the ACCC (Australian Consumer and Competition Commission) has looked closely at the way that finance companies and their dealers sell to consumers. Recently, on a voluntary basis, finance companies have reduced the flex rate (the maximum rate allowed to be charged over the base rate for particular consumers) to 4%, down from 8%.
There is still need to be wary of some of the non-standard lenders. For those in our community who have fallen on hard times, have bad credit or are on Centrelink benefits, some lenders are still allowed to charge exorbitant interest rates, upwards of 25%.
Q: It's a fact that dealers, forced by their manufacturers charge very high prices for genuine spare parts. Recently I needed to purchase a set of head bolts for a 2008 Alfa Romeo Sedan. Price quoted by my local dealer was $294. I picked them up from the UK for $115 including freight to Australia. I expect to receive them in the same time as the local dealer would take to get them from Melbourne.
A: It's not the dealer's fault on this occasion. Typically a dealer makes around 20% profit on genuine spare parts sales. It's the manufacturer/Importer who is charged prices higher than dealers in overseas markets can buy at. Shop around. To determine whether you can buy the part you need, you'll first need the part number. Get your VIN, ring the local dealer and ask for the part number. They may oblige and if they do, just search on the net through Google. You'll be amazed. There'll even be local suppliers who are able to provide a genuine part for you at around overseas prices. For Jeep, Chrysler, Dodge, Fiat, Alfa Romeo, Isuzu Ute and Volkswagen, visit my site www.genuinespares.com.au
Q: If you have a larger vehicle, with a lot of glass area, the chances are that you'll want or need window tinting. At the point of sale, dealers will want to charge you up to $795 to tint the windows of your car. Again, you'll want to avoid the stress and pressure of negotiating anymore and just sign where you're asked.
A: Window tinting can be obtained for around $400 through Car Business. My company has arrangements with local tint shops to do just that price – $400. Don't be overcharged. $400 is the price to pay for the average vehicle
Q: How do I pick the right car for my needs?
A: Typically, car buyers will have a general idea of what sort of car they want to buy. However, in a market like ours with nearly 60 brands and thousands of models, historical ownership doesn't have to be maintained.  Find an honest buyer's agent and have a chat to them about your requirements. My company, Car Business, offers this service to our customers without any obligation. You can fill out the lifestyle form, by clicking and a representative of Car Business will contact you to discuss your needs. We use the R J Pound Comparative new Vehicle Price Guide to assist buyers to understand the alternatives. It may not be the one you're thinking about right now.
Q: I need some accessories for my new car, but I'm not sure that I'm getting the best price from the dealer
A: Accessories are another area that dealers make a lot of their profit. Apart from the window tinting, paint and interior protection and rust proofing, a typical salesperson will run through a long list of accessories. Even the manufacturer has copious amounts of accessories in their new car brochure.
Don't feel obligated to buy any accessories you want through the dealer. I suggest to a lot of my customers to phone the spare parts department of the same dealer and ask for a quote on the accessories they want. You might be surprised at a price. The other way is to search on the internet. There are lots of retailers who buy the same parts you want from overseas suppliers (even ones that supply the manufacturer directly) and will offer them at a substantially better price. All you have to do it fit them up, but generally it's a pretty easy thing to do for the home handyman
Q: If I sell my car privately will I get a better price?
A: It is sometimes possible to achieve a higher price with a private sale however this reduces significantly if your vehicle is not presented correctly and is no longer under warranty. The private buyer today is looking to receive the same benefits they would by purchasing from a Dealer and expect huge reductions in price if they believe they are disadvantaged. Add to this the cost of preparing your vehicle to the same standards as Motor Dealers. Look at such items as Safety Certificates, Service, Tyres, Windscreen, Chips and Scratches, Detailing, and Advertising along with the need to be accessible and available at all times including weekends when prospective buyers will want to inspect your vehicle. It may not be the wise choice to have people you do not know, coming to your home.
Once the costs and time involved are assessed,  most people choose to trade their present vehicle or to use a professional Car Buying Service to ensure they get a good price without the expense or hassle.
Q: Do you allow and/or recommend RACQ Inspections on second-hand cars?
A: Yes, we welcome the RACQ Inspection Process in our business and recognize the need for such an independent examination. Once completed we will discuss the report with you and facilitate any repairs that are deemed necessary. You can arrange for the RACQ to visit our business. We can arrange for them to inspect your choice of vehicle and have them send the report directly to you if you prefer.
Q: Why are dealers so expensive for service in comparison to other service centres?
A: Dealers service and maintain vehicles as set out by the manufacturer's recommendations to protect your new car warranty. They will generally be willing to match other service providers as long as they are comparing "like for like".
Your individual circumstances can be taken into account regarding changing some filters and coolants etc. They also have factory trained technicians and have the support of specialized equipment and of course the proper factory support. There are many other reasons such as resale value, and when it comes to trade-in price, car retailers always look at maintained service books and especially if a dealer has serviced them.
On the other hand, if you're carefully managing your money, we can arrange a log book service at one of our preferred providers.
Do I need to return my vehicle to the selling dealer for service?
The simple answer is NO!
Whilst dealers may suggest or insist that your new car is brought back to their service department, the reality is:
You can take your car to any of the brand's service centres for routine or warranty service. Brand X warranty is covered by the manufacturer, not by the dealer. So if there's a more convenient location to have your car serviced, take it there.
Dealers may suggest that you have to have your car serviced at the franchised dealer to maintain your warranty. Again that's a falsehood. You can have your car serviced by any qualified mechanic or technician, provided that they follow the service guidelines for your vehicle as specified by the manufacturer

They should use as a minimum the oil grade specified by the manufacturer and also parts that are of the same quality standard. You shouldn't use inferior parts. Whilst I would suggest using the manufacturer's parts, there are similarly high-quality non-genuine parts available on the market. Things like brake pads, brake rotors, air and oil filters, spark plugs and the like are often cheaper and as good quality as those supplied but the manufacturer
How often should I check my Tyre Pressures?
Personally, I check my tyre pressures monthly. I have a tyre gauge purchased from Repco that I rely on to check the pressures in my tyres. Arguably, it's probably better to check your tyre pressures every second time that you fill your fuel tank. High volume petrol centres have good quality air pumps and it only takes a few minutes to do that after you've got your fill.
What should I do if my car breaks down at night?
Firstly, I'm suggesting that you be in a roadside assistance program such as provided by the RACQ.
If you've purchased a new car, you'll have coverage under your new car warranty. Kia Motors Australia provides 7 years of roadside assistance in coordination with their warranty. Hyundai and Ford have a 5-year program.
Mitsubishi only provides roadside assistance after the first year provided you're having your services done at one of their dealerships.
If you run out of roadside assistance, best sign up with RACQ or your state motoring body. (NRMA, RACV, etc.) It's far from sensible to break down on a dark or unit road and then have to do repairs yourself. This is particularly for younger drivers.
A phone call from inside a locked car is preferable to having to find a phone booth or a 'friendly neighbour' to call for help
If you'd like to discuss anything to do with purchase, trade-in, private sale, service, warranty issues or just have a conversation about the motor industry in Australia, please give me a call on 0418 748 498 or email to [email protected]