New Look Suzuki Baleno Coming To Australia
If you ignore the badge on the grill, would you really know who makes this hatch? It might look like a Kia Cerato, but this one is made in Japan by the masters of small cars with fuel efficient engines and plenty of interior space – Suzuki.
The fact is that we in Austra;a don't really get to see the range of popular vehicles that Suzuki Motor Corporation sells in Japan, Asia and the sub-continent of India. The range here is fairly limited and it's my adage that Suzuki is one of the better know secrets down under.
I was a Suzuki dealer from 2000 to 2012 and the cute as a button Suzuki range did wonderful things for our sales volumes.
So, here's a press release about the upcoming 2020 Suzuki Baleno Hatch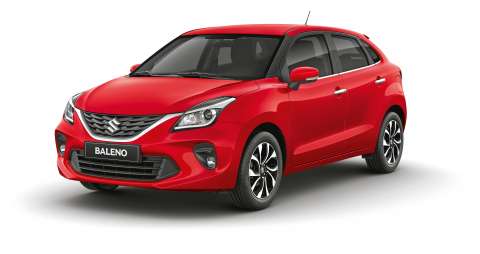 Suzuki Australia is delighted to announce Series II Suzuki Baleno is arriving on Australian shores from August 2019.
The Series II Baleno will be available across the Suzuki Australia dealership network from Q3 beginning with the new look Baleno GL from August and the Baleno GLX variant available for purchase from September 2019.
Key changes to the exterior design include a newly designed front grille, revised front and rear bumpers whilst the 15" steel wheel hub cap and the 16" alloy wheel have received an updated look.
The updated Baleno GLX will also feature UV protection glass on the windscreen, upgraded headlight projectors from HID to LED, plus automatic headlight leveling.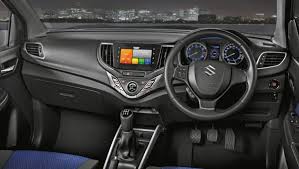 Welcome additions to the interior design include a revised door trim colour plus all-new seat fabric design and colour.
All engine configuration and specifications remain unchanged as per the current model.
External colour options for the new look Baleno in both GL & GLX variants include:
Fire Red
Arctic White
Granite Gray Metallic
Stargraze Blue Metallic
Premium Silver Metallic
RRP for the new look Baleno is outlined below and remains unchanged from the current model:
Baleno GL M/T: $15,990
Baleno GL A/T: $16,990
Baleno GLX A/T: $18,990
Metallic paint incurs additional charge of $500.
Suzuki Australia General Manager – Automobile, Mr. Michael Pachota said the introduction of the updated Baleno will be key for Suzuki's growth in the light car segment.  
"A welcome improvement has been introduced in the Series II with a sleek but aggressive sporty aesthetic, amongst other additions. The new look design successfully freshens up the Baleno and remains perfectly fit in our Suzuki model line-up for the Australian automotive market."
Furthermore, "Impressively, even with these improvements, current pricing is sustained and with the recent introduction of a 1.4 litre engine in the GLX variant, bringing the entire range below $18,900 RRP, will no doubt further increase our opportunity in the light car segment" said Pachota.
The new look Baleno comes with Suzuki's 5 years Capped Price Service (CPS) warranty program.