Good morning. Bob Aldons, The Car Guy here, with some Monday morning news. I've written about the coming of Chinese vehicles into the Australian market for quite a while. (https://thecarguy.com.au/wptcgadmn/ancap-safety-ratings/) The last 2 reviews, Haval H6 and Great Wall Steed didn't give my readers too much confidence, but I did say that it wouldn't be a long time coming where the quality of Chinese imports would improve. I reflected on the coming of Hyundai in 1986 – cheap and cheerful passenger cars looking to take a share of the market that typically Toyota, Mitsubishi, Nissan, Mazda and others played in. Fast forward to 2017 and Hyundai is the 3rd largest seller of cars and SUV's in the market, behind Toyota and Mazda. So here's what's happened to the LDV T60 Dual Cab Ute.
And over the weekend, ANCAP has released reports on two Chinese vehicles – LDV T60 Dual Cab and Haval H2 SUV. Congratulations to both companies on your journey, and particularly for the Five Star Safety rating from ANCAP. So without further ado, here's the press release from an undoubtedly very proud and pleased LDV General Manager, Dinesh Chinnappa.
The LDV T60 Dual Cab Ute is the first Chinese commercial vehicle to reach the ANCAP five-star standard.
The Five Star rating applies to all versions sold in Australia
The Five Star result is achieved both through performance in crash tests and the standard fitment of a wide range of safety features to help avoid accidents.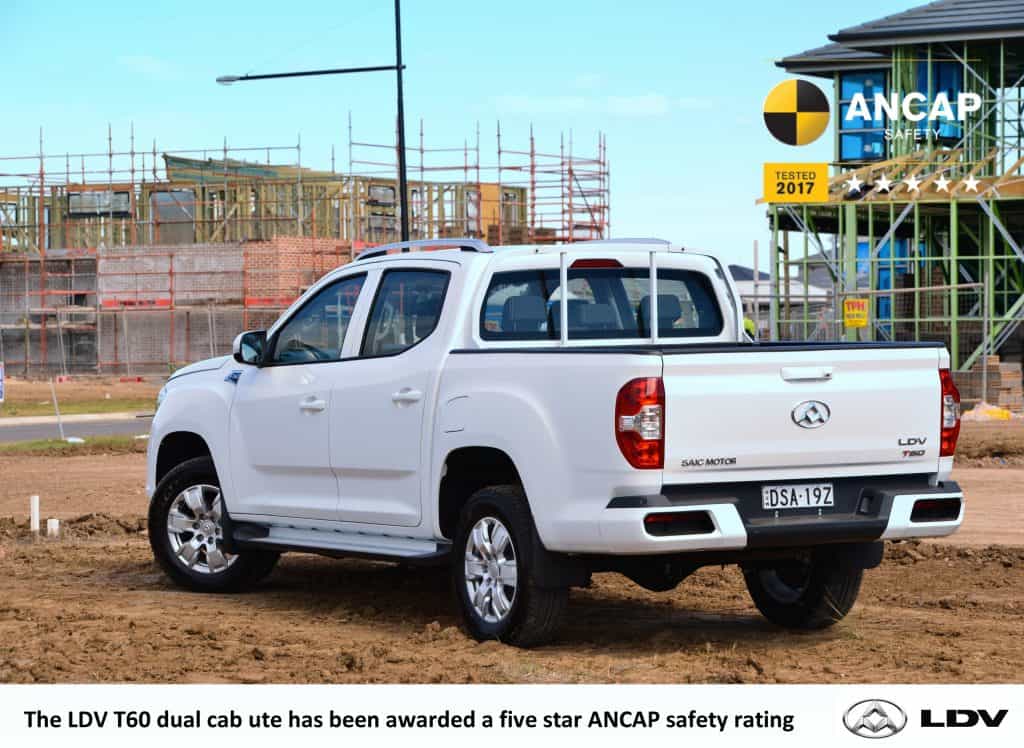 "Just weeks after its arrival in Australia, the LDV T60 Dual Cab Ute has achieved the top five-star standard issued by independent Australian crash test experts, ANCAP, marking the first time a Chinese commercial vehicle has achieved this benchmark result.
"We are extremely pleased that the LDV T60 Dual Cab Ute has achieved this result, but not surprised," says Dinesh Chinnappa, General Manager of LDV Automotive Australia. "From the moment the idea of the T60 was conceived LDV set itself the goal of meeting the Gold Standard of safety, the ANCAP Five Star rating, and it has single-mindedly perused this result."
"LDV called on the resources of China's largest car making group, their parent company SAIC, with access to China's largest research and development facilities and the largest test track in Asia, they designed into the T60 all the safety features needed to achieve this result and then they relentlessly crash tested the T60 to ensure it met these standards. Then they took the T60 to independent test centers to validate their results. The thoroughness of their work, the detail of design and the quality of their construction of the T60 is confirmed by this independent result."
For LDV in Australia, the results achieved by the LDV T60 Dual Cab Ute carries considerable importance well beyond the confidence it provides for buyers considering the T60 that they are purchasing a safe vehicle with the technology to help avoid accidents.
"The five-star rating opens the door to new fleet and government opportunities for LDV as we are able to offer the T60 as a vehicle with exceptional value for money and it has the five-star ANCAP rating that they insist is the minimum standard for their purchases," says Mr. Chinnappa. "The result is also a benchmark test for dealers looking to take on the LDV franchise as we grow our business, as this proves the commitment to growth as well as safety that LDV has made for the future."
The LDV T60 has arrived in double-cab, four-wheel drive across the range with a choice six-speed manual or automatic gearboxes. All versions boast an impressive array of standard equipment. Safety features include blind spot warning, six airbags, tyre pressure warning and a host of electronic safety features, while luxury features fitted to all versions include a ten-inch touchscreen display with Apple CarPlay and Android Auto as standard, along with alloy wheels, side steps, and roof rails. Power windows, remote central locking and AirCon are standard across the range, as are automatic height adjusting headlights that ensure they are always working at the optimum height, regardless of the load in the T60.
The initial LDV T60 range for Australia is powered by a 2.8-litre Turbo Diesel engine matched to either a six-speed manual or a six-speed automatic gearbox. All versions have four-wheel drive with high and low range. There are two trim and equipment versions, PRO for the working Ute and LUXE for the dual purpose or family recreational Ute. LUXE not only adds a range of standard equipment as befits the range-topping variant, it even has different suspension settings aimed at the recreational market, while the PRO has a set-up suitable for all-day, every day loaded and working. All versions are rated to tow up to three tonnes with a braked trailer.
For the arrival of the T60 LDV has also raised the stakes with its warranty, taking it out to five years and 130,000 km and 24/7 roadside assistance. LDV's confidence in its latest model is also demonstrated by its ten-year anti-perforation warranty, demonstrating that the T60 will have a long and productive life, whether it's going to the camping site or building site.
The LDV T60's advanced design, value for money equipment levels and ability has not stopped LDV from maintaining its keen pricing proposition established with its van range. The LDV T60 opens its account in Australia for ABN holders at $28,990 driveaway for the LDV T60 PRO manual, a fully equipped four-wheel drive Ute that is ready to earn its keep. The LDV T60 LUXE manual starts at $32,990, a fully equipped Ute that is as comfortable working hard, as a family is comfortable using it for recreational activities.
LDV T60 Price List
| | | | |
| --- | --- | --- | --- |
| | ABN Holders | Recommended Retail Price | |
| LDV T60 PRO manual | $28,990 | $30,516 | Driveaway |
| LDV T60 PRO automatic | $30,990 | $32,621 | Driveaway |
| LDV T60 LUXE manual | $32,990 | $34,726 | Driveaway |
| LDV T60 LUXE automatic | $34,990 | $36,831 | Driveaway |
Find One
If you're hunting around for that great price, perhaps you should call the auto expert, Car Business. My company, based on the north side of Brisbane, will return your inquiry within 24 hours and make the process of buying your new car easy and stress-free. I protect you from the pressure exerted by car dealer's salespeople. There isn't any obligation – just a pretty significant saving.
You're where? Seriously, my services are available for you in any Australian state and territory: from Darwin to Hobart, Cairns to Perth.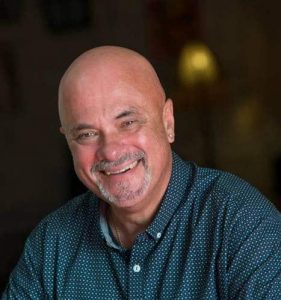 If you've got a vehicle to trade, we have some clever ways to maximize the value – from used car dealers keen for your car to assist you to sell it privately. Finance and Insurance? We can handle that too, and we promise you will not be paying exorbitant dealer markups there either.
So, to get the best new car price, talk to others and then talk me. I've got the experience to handle the dealers and achieve the lowest new car prices. If you think you're entitled to fleet pricing, I can often get better than that too. Whether you're a small fleet or a large national fleet, Car Business will go to work and get that price down. Lower new car prices are my goal. So you'll get the best prices from us rather than hoping you can help yourself.
If I can't get you the best new car price, better than you can get yourself from a car dealer, we won't charge you any fee. No Saving, No Fee. – that's what you should expect from a car buying expert. 
Car Business WILL save you money on your next new car purchase – guaranteed