Genesis G70 Shooting Brake. The first question I'm generally asked is what is a Shooting Brake anyway. Does it have an real world relationship to cars?
To provide the answere to you today, I've scraped some content from Wikipedia which succintly defines what a Shooting Brake is.
"Shooting brake is a car body style which originated in the 1890s as a horse-drawn wagon used to transport shooting parties with their equipment and game.[
The first automotive shooting brakes were manufactured in the early 1900s in the United Kingdom. The vehicle style became popular in England during the 1920s and 1930s. They were produced by vehicle manufacturers or as conversions by coachbuilders. The term was used in Britain interchangeably with estate car from the 1930s but has not been in general use for many years and has been more or less superseded by the latter term".
And if you think that Genesis will go the way of Mazda and Nissans luxury brands, think again. Along with Japanese company Lexus, my opinion is that Genesis is here to stay. I've driven their G70 and GV80 and arguably they are the best value for money luxury cars on the market. Sales are conducted directly with Genesis (at this time) so if you're interested contact Tom Bestak, Business Development Manager at Genesis Australia on 02 9937 3108  
Genesis reveals the all-new G70 Shooting Brake
Genesis transforms award-winning Genesis G70 sedan into an iconic Shooting Brake
The news follows the company's recent announcement that Genesis will arrive in Europe this summer (Australian winter)
G70 Shooting Brake is set to launch locally (Australia) in Q3 2021
13 May, 2021 – Genesis Motor Europe has revealed the G70 Shooting Brake, a car designed with European customers in mind.
The new G70 Shooting Brake is based on the G70 sedan revealed last year, combining enhanced practicality with the brand's award-winning design.
The Shooting Brake name refers to a body style firmly rooted in European automotive history and favoured by customers in the premium luxury sector. The G70 Shooting Brake will offer greater practicality, and will further expand the Genesis line-up to meet customers' needs.
The G70 Shooting Brake is the same size as the new G70, measuring 4,685mm long, 1,850mm wide and 1,400mm tall, with a 2,835mm wheelbase. Meanwhile, the luggage space is 40 per cent larger than the G70 sedan and its rear seats can be split-folded in versatile 4:2:4 format.
Inheriting its design from the new G70 sedan, the G70 Shooting Brake's signature Crest Grille is set lower than the Quad Lamps, which spread outward to evoke a sprinter's pre-race posture and highlight the model's athletic design.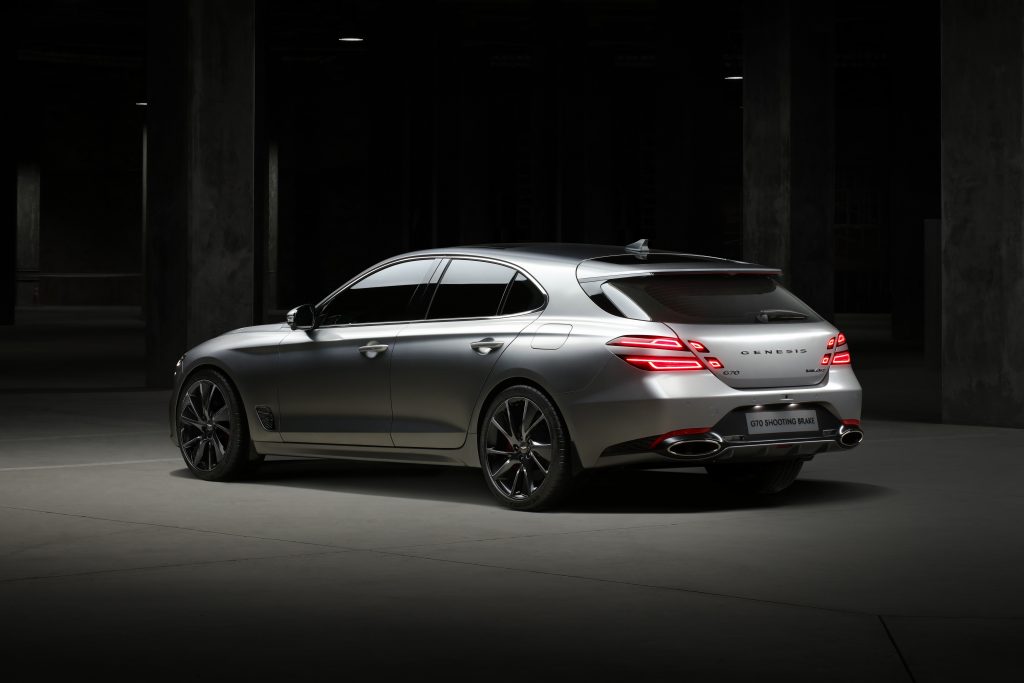 When viewed from the side, the combination of the single-piece glass hatch extending to the rear, with the floating integral spoiler, communicates the G70 Shooting Brake's athletic intent.
At the rear, luggage space is maximised by moving the tailgate hinges forward. While the Quad Lamps which underpin the Two Lines signature, the epitome of the Genesis brand identity – extend to the surface of the hatch to create a unique impression.
With the G70 Shooting Brake, the fifth Genesis model to arrive in Europe, the brand will further strengthen its position by launching a model that demonstrates its commitment to the European market.
On 4 May, Genesis officially announced its plans for the European market, the home of premium luxury cars. The brand will commence European sales later this year, starting with Germany, the UK and Switzerland.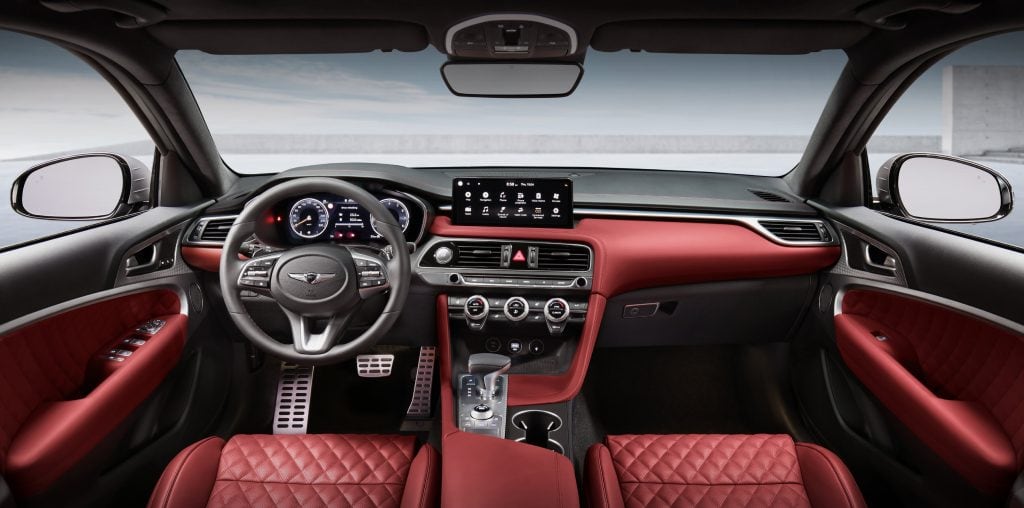 Dominique Boesch, Managing Director of Genesis Motor Europe, said: "We are delighted to reveal this bespoke product – tailored for our European customers – so soon after revealing news of our arrival into the region.
"The G70 Shooting Brake marries luxury and European automotive heritage with our design philosophy of Athletic Elegance. Our fifth car in Europe, the Shooting Brake will stand apart through its unique design; it is a clear statement of our commitment to the region."
-Advertisement-
Hello. I'm Bob Aldons, the owner and editor of The Car Guy. The Car Guy is an independently owned car review website. I'm currently testing cars for Mazda, Nissan, Kia, Suzuki, Mitsubishi, Renault, Hyundai and Genesis.
Through Mercedes AMG Petronas Motorsport I'm also writing about the 2021 Formula 1 season.
I'm not paid by any car company for my opinion and my companies don't receive advertising revenue to say nice things about them. I call it as I see it.
However, I also own a new car broker company – Car Business. Being able to review new cars gives me an opportunity to provide accurate information on these brands. If you're in the market for Any New Car Cheaper, contact me at Car Business and see how I go about saving you some serious money on your next new car purchase. 
Perhaps you think that you can do the job of buying a new car yourself? If you're after any advice at all, give me a call and ask me any question that you need to be answered.
If you're an Aussie Veteran or serving in the military, I take particular pride in taking care of you. For every car that I source and deliver, I donate part of my fee to Mates4Mates or Brisbane Legacy.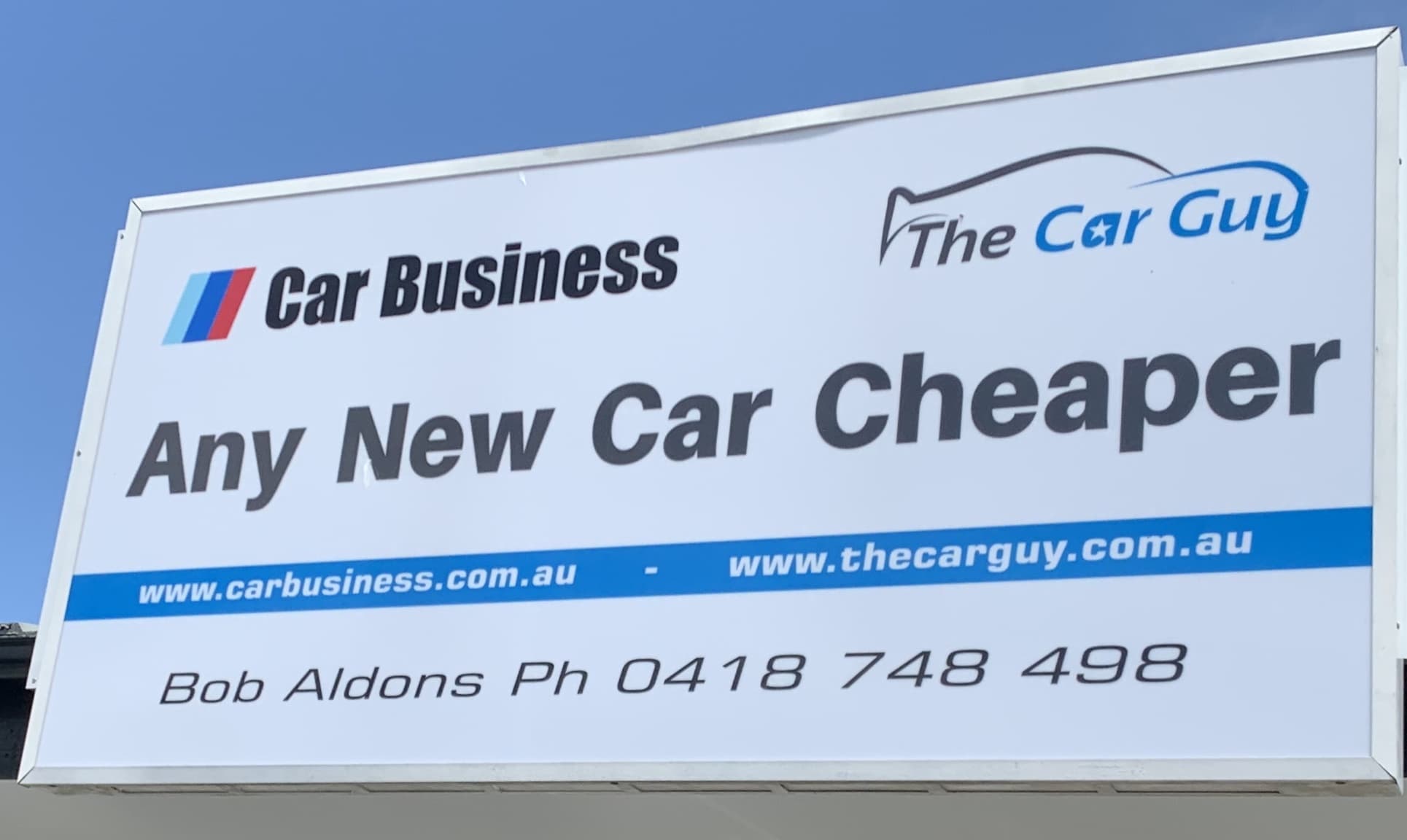 About Genesis
As a design-focused brand, Genesis produces fascinating models that embody Athletic Elegance, including the G70 sport sedan, G80 executive luxury sedan, and the flagship G90 luxury sedan. Genesis recently introduced GV80, its first luxury sport-utility vehicle. Based in South Korea, Genesis has launched its brand in the U.S., Canada, Russia, the Middle East and Australia. Genesis is one of the highest-ranked brands in the automotive industry by respected, third-party experts including North American Car of the Year, Consumer Reports, J.D. Power and Auto Pacific. For more information about Genesis and its new definition of luxury, please visit https://www.genesis.com.