Hi, Bob Aldons, The Car Guy and Car Broker Australia with a sneak peek at next years Hyundai Veloster
Autoweek based in the USA, often gets images and videos that many of the other automotive journalists don't, so I keep an eagle eye out for their overnight releases, which I then pass onto my audience in Australia. So thanks to Jay Ramey, associate editor for Autoweek for this early look at the 2018 Hyundai Veloster.
HYUNDAI'S FUNKY HATCH, REBORN: HERE'S A PREVIEW OF THE 2019 HYUNDAI VELOSTER
The quasi-sporty hatch is about to get a replacement
The current Hyundai Veloster is a bit of an odd duck in the automaker's lineup; it feels the most dated and represents a sort of window into the Hyundai of the early aughts. A funky hatch meant to be sporty, the Veloster instead channels the tuner scene from 15 years ago, with interior plastics to match, while never really providing the go along with the show. Now nearing the end of its product cycle, the Veloster has been consistently upstaged by Hyundai's own Elantra, which has served up more agreeable looks along with greater practicality.The current Veloster has been on sale since 2011, so a replacement is not too far off; we'll likely see the production version in the metal in just a few weeks at the 2018 Detroit auto show, with sales expected to start in the second half of 2018. The 2019 model, as you can see in the video, will keep the funky three-door layout, but the exterior design will gravitate toward more modern Hyundai looks.

Enthusiasts are a blood-sucking group that does nothing but beg for fun-to-drive cars then often end up spending their money elsewhere. Hyundai's tried to appease enthusiasts with hot hatches.

 This means an updated version of the front fascia, more in line with the Elantra, and a wider rear window. The outgoing model was a little challenged when it came to rear visibility, but it appears that Hyundai will keep the overall shape with just a few styling tweaks. Another major change will be an all-black roof, which is a popular look these days.

Under the hood of the Hyundai Veloster Turbo, expect to see the turbocharged 1.6-liter inline-four borrowed from the Elantra GT Sport, good for 201 hp, while the base version will likely get the naturally aspirated 2.0-liter inline-four producing 147 hp, also borrowed from the Elantra.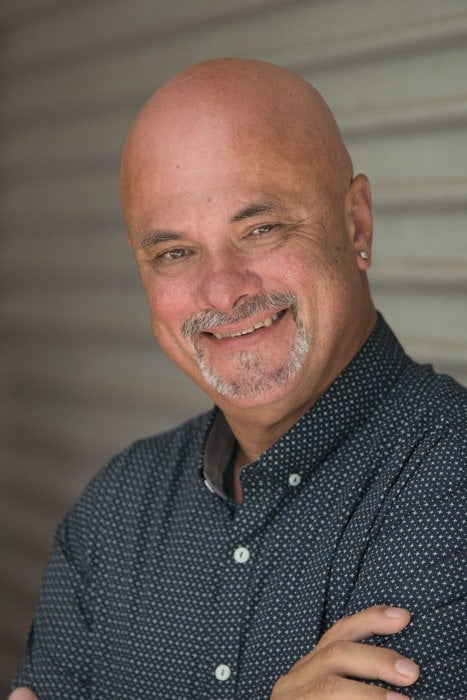 Bob Aldons is the owner and founder of The Car Guy, reviewing cars, reporting on Car Industry Matters, Car Tech and the world at large. He's spent the last forty years immersed in the automotive industry from salesman to the owner of a 7 brand multi-franchise dealership. Bob knows cars. He also owns and runs Car Business, a new car broker company looking after the interests of the new car buying public
 Find One
If you're hunting around for a great price on a Hyundai Veloster or any other new car, you should call the auto expert, Bob Aldons from Car Business. My company, a Car Broker, Car Buyers Agent or Car Buyers Advocate based on the north side of Brisbane, will return your inquiry within 24 hours and make the process of buying a new car easy and stress-free. Are you tired of salesperson tricks? I protect you from the pressure exerted by car dealer's salespeople. There isn't any obligation – just a pretty significant saving.
You're where? Seriously, my services are available for you in any Australian state and territory: from Darwin to Hobart, Cairns to Perth.  Car Broker Brisbane, Sydney, Melbourne, Adelaide, Perth, Hobart, and Darwin – I'm available when you need me to be.
Here's an example
Matt wanted to purchase a Mazda 3 SP25 GT Manual Hatch. The retail value, drive away on that car is around $35,000. Car Business managed to purchase the same car for $28, 123.90 and with our fee Matt paid $25, 588, a saving of over $6000. And how do we know? Another customer, (looking for a new Holden HSV) just paid $35,000 for the same car – but he did it himself, without our assistance
If you've got a vehicle to trade, we have some clever ways to maximize the value – from used car dealers keen for your car to assist you to sell it privately. Finance and Insurance? We can handle that too, and we promise you will not be paying exorbitant dealer markups there either.
Trade In Value Example
2014 Jeep Cherokee Limited. Average dealer trade value – $16500. We achieved $22,000
2014 Volkswagen Tiguan 118TSI. Average dealer trade value – $14000. We achieved $16000
So, to get the best new car price, talk to others and then talk me. I've got the experience to handle the dealers and achieve the lowest new car prices. If you think you're entitled to fleet pricing, I can often get better than that too. Whether you're a small fleet or a large national fleet, Car Business will go to work and get that price down. Lower new car prices are my goal. So you'll get the best prices from us rather than hoping you can help yourself.
If I can't get you the best new car price, better than you can get yourself from a car dealer, we won't charge you any fee. No Saving, No Fee. – that's what you should expect from a car buying expert. 
Car Business WILL save you money on your next new car purchase – guaranteed
Read more: http://autoweek.com