The game may have changed overnight for your new car warranty
Mitsubish Motors Australia Limited overnight announced arguably the biggest change to new car warranty programs in over a decade. Embargoed until this morning Mitsubishi has become the company with the best new car warranty in Australia
The Diamond Advantage Program has three components:
10-year/ 200,000km new car warranty. If owners do not service with a Mitsubishi dealer, they will still be covered by Mitsubishi's 5-year/100,000km warranty.
10 year/150,000km capped price servicing, and
4 year roadside assistance, if they service with an authorised Mitsubishi Dealer.
Mitsubishi Motors' Director of Marketing and Operations, Rob Nazzari said:
"This new 10-year extended warranty puts owners in control. Every Mitsubishi already has at least a 5-year warranty. Now, with our 10-year Diamond Advantage program, owners that complete their scheduled capped-price services with an authorised Mitsubishi Dealer will enjoy a 10-year warranty, 10-year capped price servicing and up to 4 years of roadside assistance."
And yes, there are some conditions to it, but if you're a buyer of a Mitsubishi product and you service your vehicle with a Mitsubishi dealer, your car is covered for 10 years or 200,000 kilometres, whichever comes first
I was on the Mitsubishi Dealer Council sub committee when the company first launched its 5-year warranty and capped price service. Following Toyota's capped price program was a game changer for Mitsubishi and it's dealers and I expect this too will stur the market.
It remains to be seen whether Kia Motors Australia will trump the Mitsubishi effort as they've promised, but it will certainly have auto company CEO's 'Zooming' with their respective dealer councils today
-Advertisement-
Hello. I'm Bob Aldons, the owner and editor of The Car Guy.
The Car Guy is an independently owned car review website. I'm currently testing cars for Mazda, Nissan, Kia, Suzuki, Mitsubishi, Renault, Subaru, and Hyundai. Through Mercedes AMG Petronas Motorsport I'm also writing about the 2020 Formula 1 season
I'm not paid by any car company for my opinion and my companies don't receive advertising revenue to say nice things about them. I call it as I see it.
However, I also own a new car brokerage company – Car Business. Being able to review new cars gives me an opportunity to provide accurate information on these brands. If you're in the market for Any New Car Cheaper, contact me at Car Business and see how I go about saving you some serious money.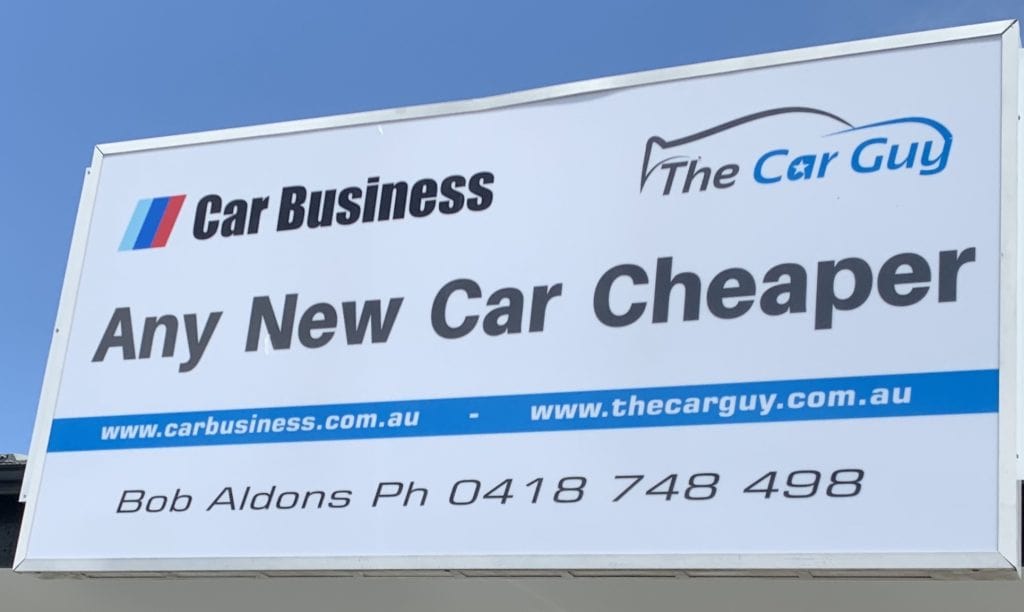 Perhaps you think that you can do the job of buying a new car yourself? If you're after any advice at all, give me a call and ask me any question that you need to be answered.
If you're an Aussie Veteran, I take particular pride in taking care of you. For every car that I source and deliver, I donate part of my fee to Mates4Mates or Brisbane Legacy.
Other Links: New Cars, Corona Virus and Getting a Great Deal