Mercedes Project One – 1,000-PLUS HP, 0-124 MPH IN 6 SECONDS, 217-MPH TOP SPEED
SEPTEMBER 11, 2017
Hi. , The Car Guy coming to you with the story about Mercedes Project One Hyper Car. Thanks to the folks at Autoweek and particularly Jake Lingeman for the words and AutoWeek for the pictures.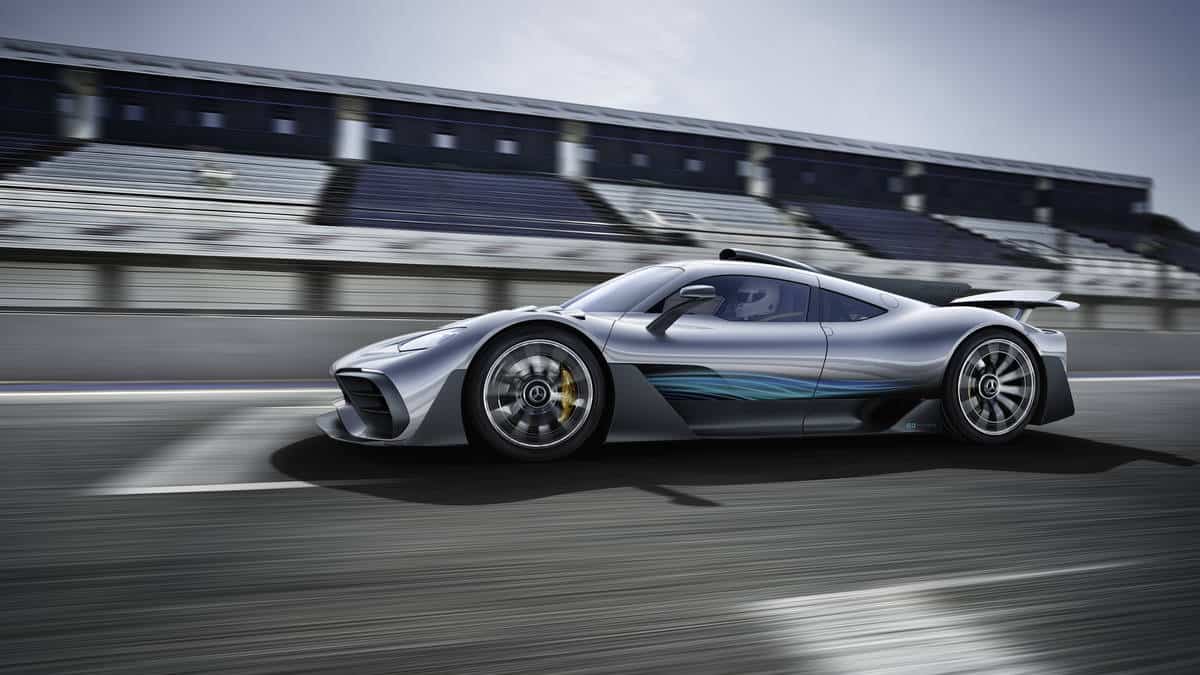 As I'm sitting here writing this, I'm reflecting back on the Koenigsegg One:1 which was the first hyper car to reach the magic 1000hp. It's faster, has a higher top speed. So perhaps Christian Von Koenigsegg as sitting in his design studio thinking "What?" Mercedes-Benz has probably introduced this car to justify the enormous spend on their F1 team rather than anything else, or perhaps the monetization of the F1 team is the reason. I'm told that MB  has sold all of the production-run on the 275 Project One vehicles, so that's something. And the cost? If we were able to get one of these vehicles down under, and based on Australian Dollar v US dollar exchange rates today, you're looking at $2,880,000. Oh – just a minute, lets put that on the road in Queensland.
RRP Price                             $2,880,000
GST                                        $288,000
Luxury Tax                           $846,000
On Road Costs                     $81,207
TOTAL                                $4,095,207
I do know a few people who could afford that, but unfortunately, since it's only available in left-hand drive, I'm not sure that even Lindsay Fox would tip in. Anyway, let Jake Lingeman tell you all about the Mercedes Project One. So here's the story from Autoweek
"Automakers have been threatening "F1 technology for the road" for years, maybe decades, now. This week, at the Frankfurt motor show, Mercedes has done it with the Mercedes Project One hypercar.
Let's start with the numbers. The Project One gets a midplaced 1.6-liter V6 hybrid, direct-injection turbocharged gasoline motor that revs to 11,000 rpm. It's built at AMG-Petronas' spot in Brixworth, England; it has four overhead camshafts and pneumatic valve springs. It runs on "commercially available Super Plus" gasoline. Horsepower? More than 1,000. Top speed? 217 mph. Under six seconds to 124 mph.
The exhaust gas and compressor turbines are separated but connected with a shaft that features a 90-kW electric motor that drives the compressor turbine with up to 100,000 rpm. It uses energy from the lithium-ion battery, eliminates turbo lag, according to Mercedes, and reduces throttle response time.
Two 120-kW electric motors drive the front wheels, allowing individual braking and accelerating as necessary. Mercedes also says up to 80 percent of that braking energy can be scavenged under normal driving conditions.
Powertrain details on the Mercedes-AMG Project One hypercar are finally here, and it's insane
The secretive Mercedes-AMG hypercar to beat all hypercars is finally revealing bits and pieces of itself. AMG CEO Tobias Moers showed off the drivetrain, and spoke briefly about the car in a shadowy …
The hybrid drive system operates at 800 volts, as opposed to 400 in the new Mercedes EQs. That allowed the company to reduce the diameter of the cables, saving space and weight.
Like many hybrids, the Project One will be able to move under just electric power — it has a range of about 15 miles — and if the driver's foot leaves the gas pedal, it'll go into a coast mode, as well.
An eight-speed Speedshift automatic will send power to the rear wheels. Remember, the fronts get electric power. The newly developed transmission can be operated in manual mode with paddles, as expected.
Multilink suspensions are used at both the front and rear. Pushrod spring struts have been installed, which replace conventional tubular crossmembers. The Project One will have three stages of electronic stability control: on, sport and off.
Michelin Pilot Sport Cup 2 tires stick to the road, measuring 19 inches in front, 20 inches in the rear. It has 285/35s in front and 335/30s in back. Ceramic brakes slow everything down.
Two integrated controllers can be used to set adjustment functions such as the driving modes and suspension setup, or the LED shift display in the upper steering wheel area.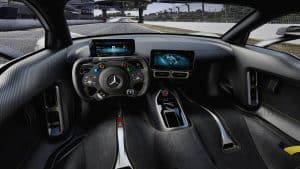 Now, on to design.
"The Mercedes Project ONE is the hottest and coolest car we have ever designed. It combines our design philosophy of Sensual Purity with the performance of our Formula 1 racing cars and is the perfect embodiment of
Performance Luxury," says Gorden Wagener, Chief Design Officer Daimler AG.
"This hypercar's extreme design marks a milestone in design — there are no lines, and the interior is stripped down to the essentials."
The Mercedes Project One is lousy with air intakes on the front, top and sides. Outlets in the hood guide hot air around the body while the automatically extending front splitter keeps the nose on the ground. In back, there's a vertical spoiler, two-section diffuser and two-stage rear airfoil, all of which keep the rear planted at speed.
Inside, there's room for two with a F1-inspired rectangle steering wheel (I guess?), bucket seats and a free-floating, wing-like dash. The Project One — resist the urge to call it P1 — gets two 10-inch screens handling infotainment duties. The rearview mirror is replaced with a screen and a camera showing what's behind.
As we reported earlier this year, it'll cost about $2.7 million, and require a pricey refresh at about 30,000 miles. Mercedes is building 275 examples, all of which are spoken for."
JAKE LINGEMAN – Jake Lingeman is Road Test Editor at Autoweek, reviewing cars, reporting on car news, car tech and the world at large.
See more by this author»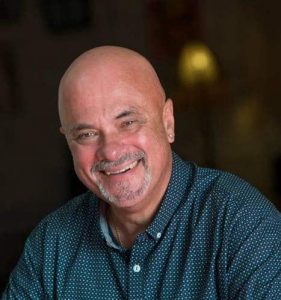 If you're hunting around for that great price, perhaps you should call the auto expert, Car Business. Our company, based on the north side of Brisbane, will return your inquiry within 24 hours and make the process of buying your new car easy and stress-free. We protect you from the pressure exerted by car dealer's salespeople. There isn't any obligation – just a pretty significant saving.
We can deal with you in any Australian state and territory: from Darwin to Hobart, Cairns to Perth. If you're buying a new super car, it may be an issue, but any other brand is accessible.
If you've got a vehicle to trade, we have some clever ways to maximize the value – from used car dealers keen for your car to assist you to sell it privately. Finance and Insurance? We can handle that too, and we promise you will not be paying exorbitant dealer mark-ups there either.
So, to get the best new car price, talk to others and then talk to Car Business. We have got the experience to handle the dealers and achieve the cheapest new car prices. If you think you're entitled to fleet pricing, we can often get better than that too. Whether you're a small fleet or a large national fleet, Car Business will go to work and get that price down. Cheaper new car prices are our goal. So you'll get the best Ford prices from us rather than hoping you can help yourself.
If we can't get you the best new car price, better than you can get yourself from a car dealer, we won't charge you any fee. No Win No Fee. – that's what you should expect from a car buying expert. 
Car Business WILL save you money on your next new car purchase – guaranteed