What does Hyundai say?
"The Kona Electric is electric in every sense. A zero-emissions SUV that delivers instant acceleration, over a staggering 400Km[R1] range on a single charge and is packed with smart safety features".
As Australia's first 100% electric small SUV, we share your excitement in owning one.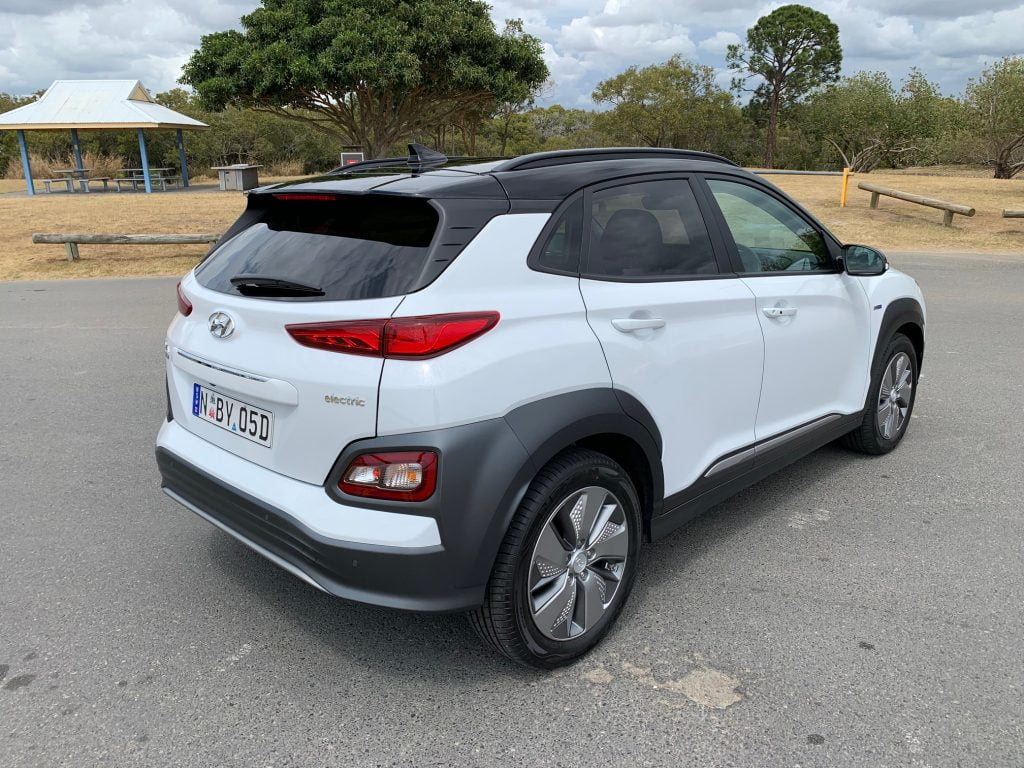 What is it?
The Kona Electric is a battery-electric version of the Kona. It is the second electric car from Hyundai after the Ioniq. Sales started in Korea and Europe in 2018, with a market debut in the United States in 2019. If you want some acceleration, change the drive mode to Sport and get a 0-100kph time of 7.6 seconds. But remember the harder you accelerate and the faster the Hyundai Kona EV goes, the more charge it's using and the shorter the range you'll get.
Competitors?
No too many at the moment, and arguably can be limited to the Nissan Leaf and Tesla 3, but most recently MG have lauched the ZS EV. At a price point of about $43,000 it will shake up the market. Only downside with the MG is a range of about 220klm. So really destined to be a round the city vehicle only. But at near $26,000 less than the Hyundai, I reckon it will do well
Exterior
The shape of the Hyundai Kona EV is pretty typical of most other small SUV's. My only hesitation is the front or grill-less design of the Kona EV. I'm seeing some recent designs incorporating a type of grill and that in particular appeals to me. Wheel design is specifically to reduce drag and it also has low rolling resistance tyres.
Interior
The Hyundai Kona EV that I've had on this journey is the Highlander model and it sports most of the luxury appointments that you'd expect from the top-of-the-line model. One interesting fact is that this particular vehicle has a two-tone paint scheme (Black roof) and accordingly misses out on the standard Highlander sunroof. Pity about that
I found the car very livable for the extended time I had it and after 2 weeks found it comfortable, with plenty of room in the front and back. From a drivers perspective, everything falls to hand even though it took a little while to get used to the regeneration paddles on the steering wheel. But after a short time, you get to understand when to use level 2 and level 3 regeneration. My thoughts would be that level 3 would be particularly useful in heavy stop-start traffic, while level 2 is more convenient in the suburbs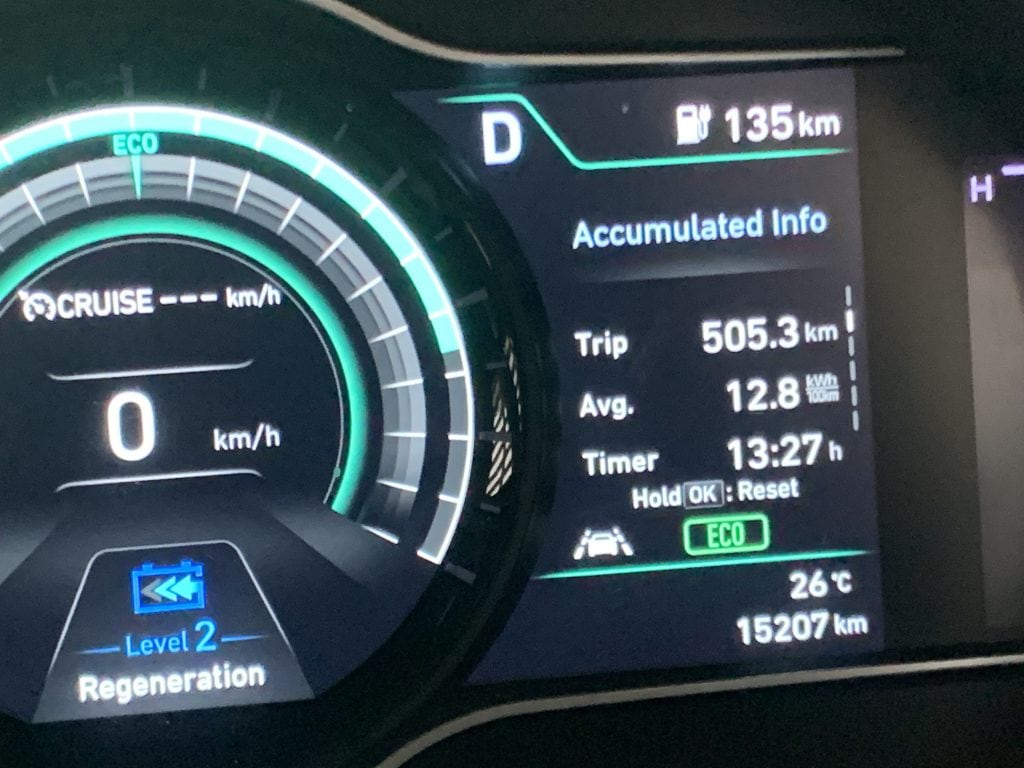 MY VERDICT

At A Glance
Range Anxiety            Don't be concerned if you're using it around the city and suburbs. Almost 500 kilometres on a full battery and overnight, I achieved a charge good for an extra 130k's. That's more than enough to use and eliminate that 'will I run out of energy' question. (To charge the Kona to 100% it takes 31 h 15 mins to go from 15% to 100% at 2.2 kW per hour according to the in-car advice)
Price:                           Hyundai Kona EV starts off at $64,718 drive away for the Elite model moving up to $69,358 for the Highlander. 
Engine/Transmission  Permanent magnet synchronous motor with single-speed reduction gear
Savings on EV              According to the Hyundai Fuel Saving Calculator, If I travel around 40-50 kilometres per day, my fuel on average costs $1.35 per litre and my electricity about 20c per kilowatt, my annual saving works out to be $1138 per annum. For the environmentally conscious, the Hyundai Kona EV will also save 2.98 tonnes of CO2 every year.
So let's say we keep our Hyundai Kona EV for 8 years (until the battery warranty expires) the whole of life cost will be $9,104 less than an equivalent ICE vehicle and will save 23.84 tonnes of Carbon Dioxide from entering the atmosphere, and that's a lot.      
Warranty/Service       As with all Hyundai's the vehicle itself comes with a 5-year unlimited-kilometre warranty with accompanying roadside assist if you service your Hyundai Kona EV with a Hyundai dealer. The expensive part, the battery for the EV is covered for a further 3 years but capping out at 160,000klms
One of the advantages of purchasing an EV is the reduction in service costs (eg No Oil!) An ICE version (Petrol Powered) has a 5-year service cost of around $1475. while the EV (Full Electric) costs $843 for 5 years   
Insurance                     If I was buying this car and getting an online quote from RACQ, they'd charge me $612.   Everyone will have a different profile so check yours carefully. But the point is even though it's expensive and technically complex, it's still not expensive to insure
Safety                         According to ANCAP, all Hyundai Kona vehicles achieve a 5-Star rating. Kona was tested in 2017    
Load Area                   332 litres with the second-row passenger in use or 1,114 litres with the second-row stowed      
Active Safety  
Electronic Stability Control (ESC) including;
Anti-lock Braking System (ABS) ● ●
Brake Assist System (BAS) ● ●
Electronic Brakeforce Distribution (EBD) ● ●
Hill-start Assist Control (HAC) ● ●
Traction Control System (TCS) ● ●
Vehicle Stability Management (VSM) ● ●
Hyundai SmartSense ™ including;
Blind-Spot Collision Warning (BCW) ● ●
Driver Attention Warning (DAW) ● ●
Forward Collision-Avoidance Assist (FCA) – City/
Urban/Interurban/Pedestrian (camera & radar) ● ●
High Beam Assist (HBA) – ●
Lane Keeping Assist – Line/Road-Edge (LKA-L/R) ● ●
Rear Cross-Traffic Collision Warning (RCCW) ● ●
Smart Cruise Control with Stop & Go (SCC w/ S&G) ● ●
Other features
Parking Distance Warning-Front (PDW-F) –
4 sensors, with guidance display – ●
Parking Distance Warning-Reverse (PDW-R) –
4 sensors, with guidance display ● ●
Rearview camera with dynamic guidelines ● ●
Tyre Pressure Monitoring System (TPMS) –
individual tyre pressure readout
Which Dealer?
Whenever I'm looking for a new car dealer, I always search on Google.
In this case, I'd search for "Hyundai Dealers" and then the city (Brisbane) or even the suburb I live in. In South-East Queensland for Hyundai, here are the 6 dealers I'd consider visiting. Google provides a star rating and I suggest that you look for dealers who score more than 4 stars in the Google rankings with at least 10 reviews and stay clear of dealers who don't measure up to the Google standard – after all its real customers who are rating the dealers.
| | | |
| --- | --- | --- |
| Brisbane Northside | Grand Prix Hyundai Caboolture | 4.7 Stars |
| Brisbane Southside | Moorooka Hyundai | 4.4 Stars |
| Brisbane Eastside | Bartons Hyundai Capalaba | 4.9 Stars |
| Brisbane Westside | Llewellyn Hyundai Ipswich | 4.6 Stars |
| Gold Coast | Gold Coast Hyundai | 4.4 Stars |
| Sunshine Coast | Noosa Hyundai | 4.5 Stars |
-Advertisement-
Hello. I'm Bob Aldons, the owner and editor of The Car Guy.
The Car Guy is an independently owned car review website. I'm currently testing cars for Mazda, Nissan, Kia, Suzuki, Mitsubishi, Renault, Subaru, and Hyundai. Through Mercedes AMG Petronas Motorsport I'm also writing about the 2020 Formula 1 season
I'm not paid by any car company for my opinion and my companies don't receive advertising revenue to say nice things about them. I call it as I see it.
However, I also own a new car brokerage company – Car Business. Being able to review new cars gives me an opportunity to provide accurate information on these brands. If you're in the market for Any New Car Cheaper, contact me at Car Business and see how I go about saving you some serious money.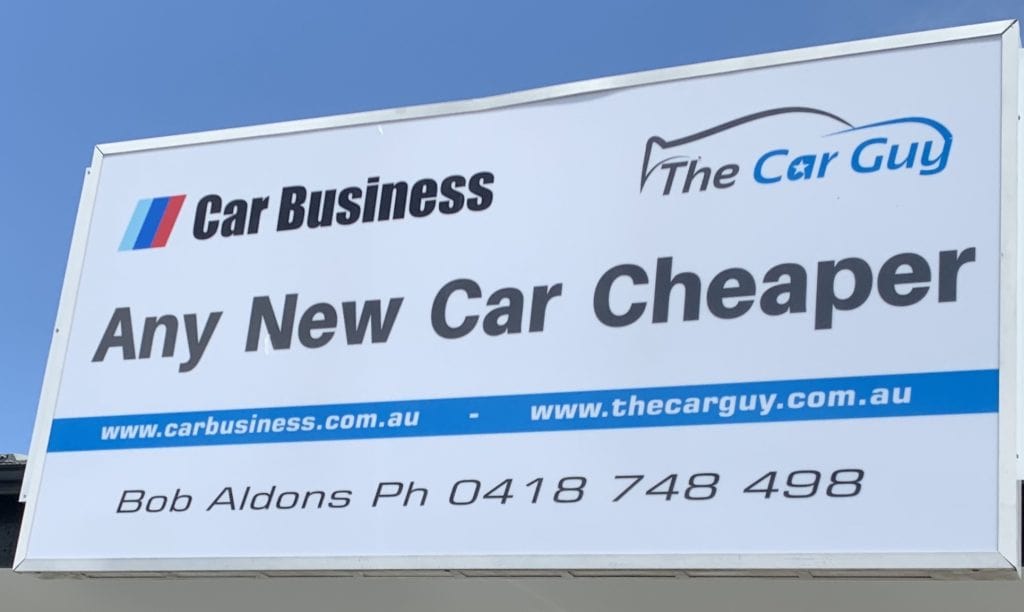 Perhaps you think that you can do the job of buying a new car yourself? If you're after any advice at all, give me a call and ask me any question that you need to be answered.
If you're an Aussie Veteran, I take particular pride in taking care of you. For every car that I source and deliver, I donate part of my fee to Mates4Mates or Brisbane Legacy.
Related Stories: