Greetings from the desk of Bob Aldons, The Car Guy. Along with the Lexus UX, Lexus will introduce the Lexus RC 300 h F Sport Black Edition at the 2018 Geneva Motor Show. The special edition model of the Lexus RC features exclusive exterior and interior styling features. The Lexus RC 300h F Sport Black Edition sports new black styling elements, inspired by the dense colour of Japanese Sumi ink.
I haven't been a real fan of Lexus since it launched in Australia so long ago. But in recent years, Lexus has introduced some more sports orientated vehicles onto the market to take on the German trio of BMW, Mercedes-Benz, and Audi. This limited edition hybrid, but sports Lexus, appeals to me in so many ways.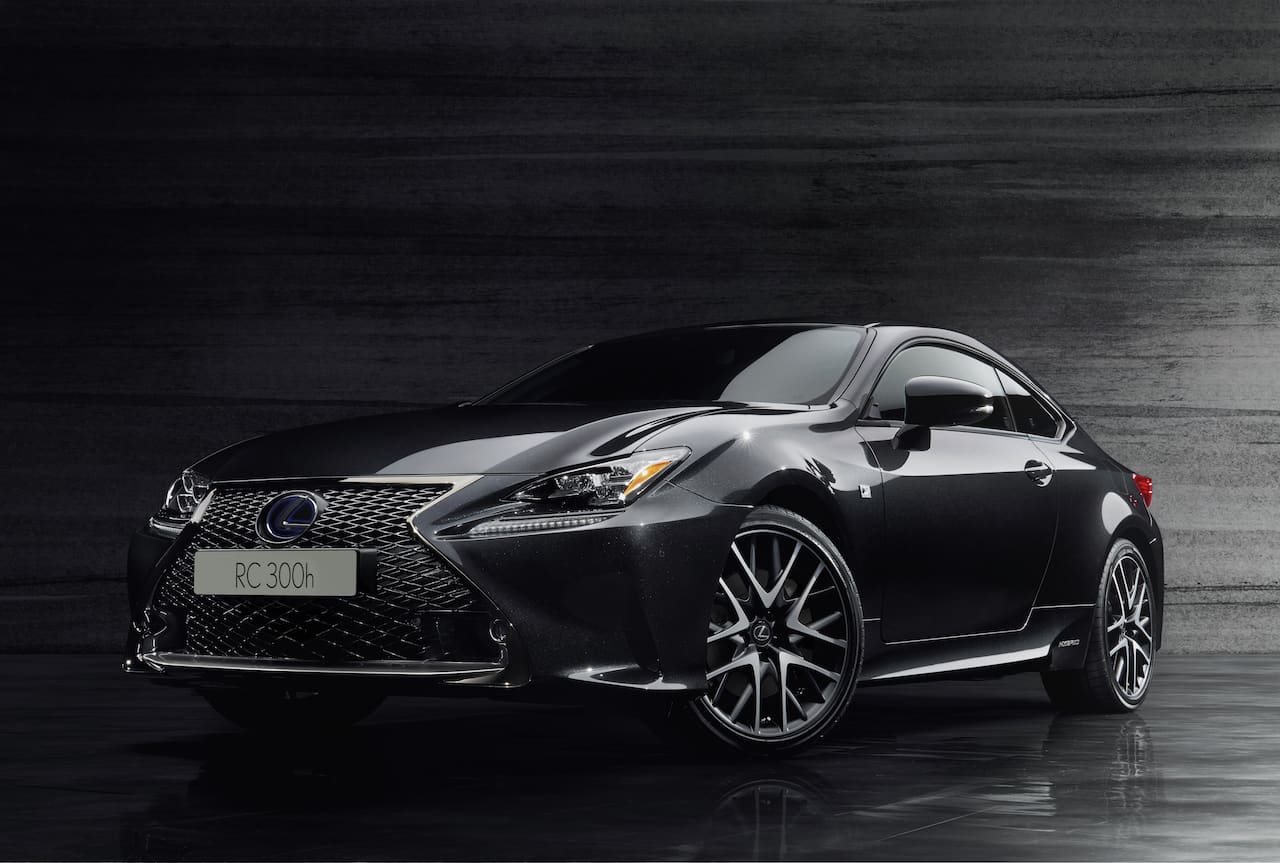 The Lexus RC 300h F Sport Black Edition sports new black styling elements, inspired by the dense colour of Japanese Sumi ink used for centuries in traditional brush painting and calligraphy. The F Sport spindle grille and the LED fog lights have a dark chrome finish, while the 19-inch F Sport alloy wheels have a contrast matt black and bright machined finish. The window mouldings are in black stainless steel, complementing the stealth look achieved by the Graphite Black metallic paint and the other exterior changes.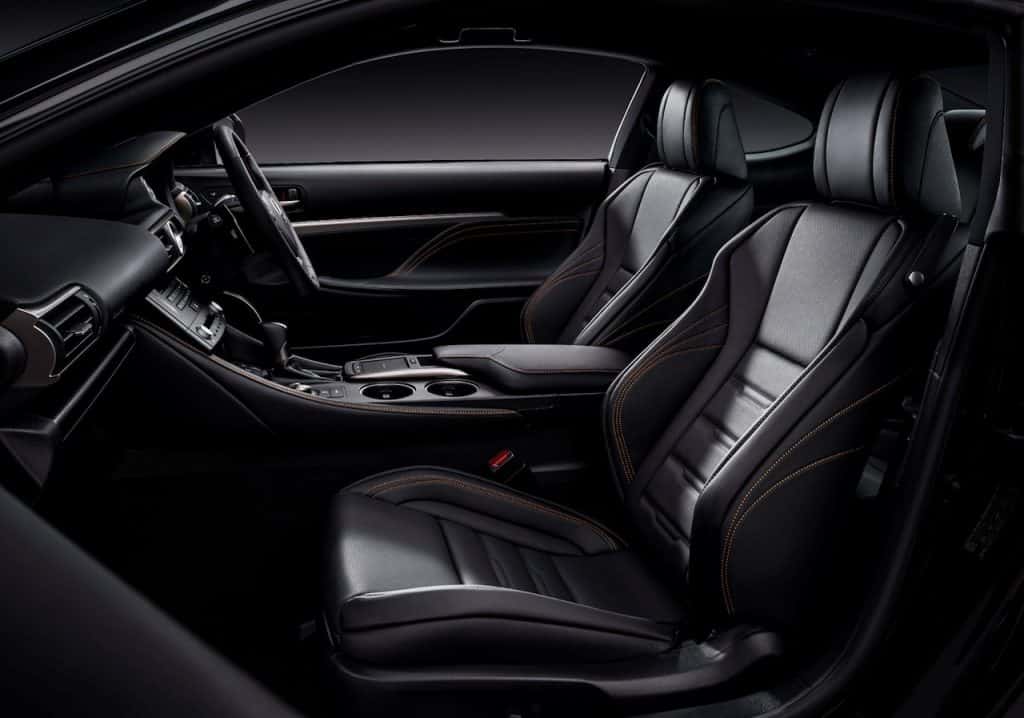 Inside, the Lexus RC 300h F Sport Black Edition features smooth black leather upholstery for the F Sport seats and steering wheel, with vibrant orange stitching. The door panels also carry the vibrant orange stitching. Also new, are the new wood trim inserts with a deep black colour achieved through staining with Sumi ink and a black headlining.
Getting to the main equipment details, Lexus will offer the Black Edition model with the F Sport Premier Pack specification, which includes a 17-speaker Mark Levinson surround sound system, sunroof, Blind Spot Monitor and Rear Cross Traffic Alert, as well as 10.3-inch Lexus Premium Navigation infotainment system and power adjustment, heating and ventilation for the front seats.
Lexus RC 300h F Sport Black Edition features an all-black interior with contrast vibrant orange stitching on the front seats and door panels.
The Lexus RC 300h F Sport Black Edition is powered by the 164 kW (223 PS) 2.5-litre hybrid powertrain that sends drive to the rear wheels via an electronic continuously variable transmission. In the UK, Lexus has priced the special edition model at INR £45,165 (AUD $80,256) and will commence its sales on 1 May 2018. When and if it comes down under is another story, but given it's available in RH drive, we should be a market that Lexus will look after. How much here? Given that the Lexus RC F Coupe has an RRP of $137,951 I'm guessing that it will run all the way to about $90,000 drive away in Queensland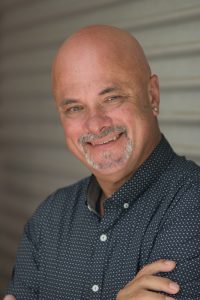 Bob Aldons is the owner and founder of The Car Guy, reviewing cars, reporting on Car Industry Matters, Car Tech and the world at large. He's spent the last forty years immersed in the automotive industry from salesman to the owner of a 7 brand multi-franchise dealership. Bob knows cars.
 Find One
If you're hunting around for a great price on your next new car, you should call the auto expert, Bob Aldons from Car Business. My company, a car Broker, Car Buyers Agent or Car Buyers Advocate based on the north side of Brisbane, will return your inquiry within 24 hours and make the process of buying a new car easy and stress-free. Are you tired of salesperson tricks? I protect you from the pressure exerted by car dealer's salespeople. There isn't any obligation – just a pretty significant saving.
You're where? Seriously, my services are available for you in any Australian state and territory: from Darwin to Hobart, Cairns to Perth.  Car Broker Brisbane, Sydney, Melbourne, Adelaide, Perth, Hobart, and Darwin – I'm available when you need me to be.
Here's an example
Matt wanted to purchase a Mazda 3 SP25 GT Manual Hatch. The retail value, drive away on that car is around $35,000. Car Business managed to purchase the same car for $28, 123.90 and with our fee Matt paid $25, 588, a saving of over $6000. And how do we know? Another customer, (looking for a new Holden HSV) just paid $35,000 for the same car – but he did it himself, without our assistance
If you've got a vehicle to trade, we have some clever ways to maximize the value – from used car dealers keen for your car to assist you to sell it privately. Finance and Insurance? We can handle that too, and we promise you will not be paying exorbitant dealer markups there either.
Trade In Value Example
2014 Jeep Cherokee Limited. Average dealer trade value – $16500. We achieved $22,000
2014 Volkswagen Tiguan 118TSI. Average dealer trade value – $14000. We achieved $16000
So, to get the best new car price, talk to others and then talk me. I've got the experience to handle the dealers and achieve the lowest new car prices. If you think you're entitled to fleet pricing, I can often get better than that too. Whether you're a small fleet or a large national fleet, Car Business will go to work and get that price down. Lower new car prices are my goal. So you'll get the best prices from us rather than hoping you can help yourself.
If I can't get you the best new car price, better than you can get yourself from a car dealer, we won't charge you any fee. No Saving, No Fee. – that's what you should expect from a car buying expert. 

Car Business WILL save you money on your next new car purchase – guaranteed

Australian Road Safety Foundation The Australian Road Safety Foundation is a not-for-profit organization whose charter is to reduce serious accidents on our roads through training and education. Car Business donates to the ARSF for every car we sell. If you'd like to support this worthwhile foundation, donate to the cause or become a member today