Hello. Bob Aldons, The Car Guy with what I expect to be the last story I publish in 2017. I've just received a press kit from Kia Motors America on the Kia Stinger and wanted to get the information out to you as quickly as possible. The new Kia Stinger, The Gran Turismo Redefined, is a 48-page in-depth look at the history of the Kia Stinger from concept car to reality. In rugby – league, and union, there's a term "against the feed" where the halfback feeds the scrum expecting his pack to cleanly rake the ball out the back, but actually losing it to the 'defending team' It happens more so in rugby union than league – league scrums are absolutely useless and if in fact the pack expecting to get the ball loses it, for whatever reason,  the half and pack should be censured.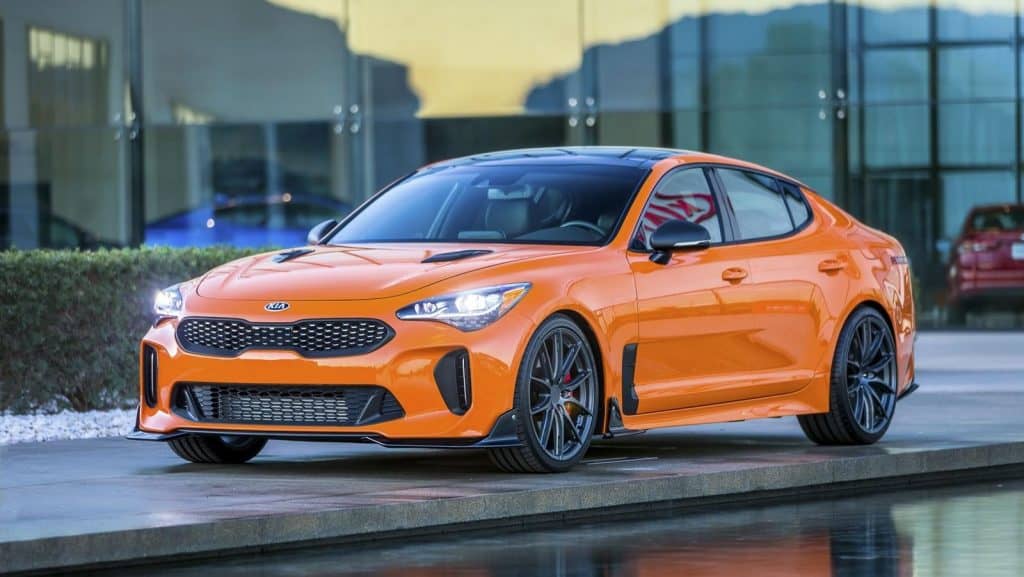 So with Kia Motors introducing a large four and six-cylinder car into the Australian market, it's against the feed. After all we've had Mitsubishi, Toyota, Ford and Holden closing their plants because of the decline in large passenger vehicles – both sedan and wagon. Recently, Hyundai launched a large luxury car, the Genesis, and now Kia with the Kia Stinger. And what a great name it is for a car – Stinger. It conjures up a highly spirited car that will grab your attention and not disappoint.
So, I'm taking some text grabs from the 48 pages provided by Kia. If you want to access the total document, let me know. I'll be happy to send a copy to you via email. But remember please, this is an American document and all the references to power, weight, distance and more is in 'American Speak' not metric as we use.
Kia Stinger – The Gran Turismo Redefined. In Their Own Words
 Kia Stinger is a product of passion. Designed in Frankfurt, developed on the Nürburgring, it is simply unlike any Kia that has come before. Welcome to this in-depth first look at a car that fuses the style and performance of a classic Gran Turismo sports coupe with a luxury sedan's space, refinement, and sophistication.
Over the following pages, we'll introduce you to the most significant new model in Kia's history: its first-ever rear-wheel-drive/all-wheel-drive fastback, a car poised to redefine a segment currently dominated by Europe's finest. We'll explain the bold new design language debuting with the Stinger, explore its exceptional interior space, reveal its cutting-edge technologies and showcase the craftsmanship that is an integral part of its every element. We'll also talk about power. Turbocharged power. Power that can thrust the flagship twin-turbo Stinger GT from a standstill to 60 mph in 4.7 seconds and on to a top speed of 167 mph.1 Here is a car that crosses new frontiers to deliver real passion, power and performance. It is the new Stinger. It is the new Kia.
The all-new Kia Stinger is a true Gran Turismo. A car for spirited, long-distance driving. A car that looks the way it drives and drives the way it looks.
THE STINGER GT ACCELERATES TO 60 MPH IN 4.7 SECONDS. PUSHING THE TWIN-TURBOCHARGED V6 WILL ALLOW THE STINGER GT TO ACHIEVE A GOVERNED TOP SPEED OF 167 MPH
"I think for the Kia brand, the Stinger is like a special event because nobody expects such a car. Not just in the way it looks, but also the way it drives. It's a whole different animal." — ALBERT BIERMANN head of Vehicle Test & High-Performance Development
"A Gran Turismo is a car for spirited, long-distance driving. A car to whisk you at high speed from Paris to the south of France for the weekend in effortless style." — PETER SCHREYER Kia president and chief design officer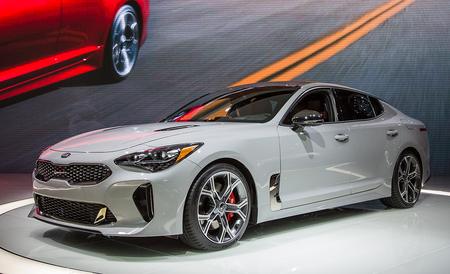 HERE IS A MODERN-DAY GRAN TURISMO THAT PUSHES THE BOUNDARIES AWAY FROM THE CONVENTIONAL, AND CREATES A BOLD, DYNAMIC, FASTBACK GRAND TOURER THAT SETS A NEW DESIGN BENCHMARK.
Driven by a bold, new design language, the Stinger channels the spirit and style of the classic fastback Gran Turismo sports coupes of the '70s.
"A GRAN TURISMO IS A CAR FOR SPIRITED, LONG DISTANCE DRIVING. A CAR TO WHISK YOU AT HIGH SPEED FROM PARIS TO THE SOUTH OF FRANCE FOR THE WEEKEND IN EFFORTLESS STYLE."
"IT WAS A DREAM TO GET THESE KINDS OF PROPORTIONS, WHICH ARE ONLY POSSIBLE WITH A REAR-WHEEL-DRIVE PLATFORM."
"THIS CAR IS ALL ABOUT THE STANCE, PROPORTION, AND BALANCE," SAYS SCHREYER. "WE SOUGHT OUT ELEGANCE AND ATHLETICISM RATHER THAN AGGRESSION AND BRUTALITY."
In the new Stinger, Kia has achieved the seemingly impossible: creating a five-door fastback that drives like a sports car, yet has impressive interior space and practicality.
You don't expect this much space in a performance fastback. Or to have a rear seat with this much stretched-out legroom. You don't expect to have a sleek, sinuous coupe-like body with the flexibility and practicality of a high-lifting tailgate and cavernous luggage space. And you certainly don't expect to have all this in a car that performs, handles and feels like a true Gran Turismo.
I didn't want to sit in the back and have my knees touching the front seat." — GREGORY GUILLAUME Kia Motors Europe chief designer
"Our new Stinger really is a triumph of interior packaging." — GREGORY GUILLAUME Kia Motors Europe chief designer
With the help of audio technology leader Harman Kardon,® the Stinger has been transformed into an automotive concert hall. Rock on.
"After driving the Stinger, I promise you will never look at Kia the same way again." — ALBERT BIERMANN head of Vehicle Test & High-Performance Development
At Kia, the priority is always on improving technology. Here are just a few of the many available advanced driver assistance features designed to increase your confidence.
There's no plaque, sticker or badge on the tailgate. The owner's manual doesn't mention it. Unless you have a passion for European motorsports, it's unlikely to have much relevance. For Kia, though, being able to say the new Stinger was "Developed at the Nürburgring" means credibility and capability. "Car people respect the Nürburgring," explains Albert Biermann, head of Kia's Vehicle Test & High-Performance Development.
"For us to say the Stinger was developed at the Nürburgring is still a real badge of honor. It allows us to stand tall among our competitors. "People understand that a car that was driven here, at high speed, lap after lap, day after day, is something special." How seriously does Kia take the Nürburgring? In 2013, it spent around $8.6 million constructing its state of-the-art, four-story, 39,000-square-foot European Test Center close to the track. How close?
From the front door, you can almost touch the cars hammering along the 'Ring's Döttinger Höhe high-speed straightaway. Everything here is about testing to the limit, about durability. During the Stinger's development, prototype versions lapped the 13-mile track more than 480 times— around 50 in the rain—at 90 to 95 percent of the car's fastest lap time.
That's more than 6,000 miles, equivalent to clocking more than 110,000 miles of normal driving in four to six weeks. "Testing here is not the same as testing on a public road," says Stephan Hoferer, Kia head of durability testing and center manager. "The track puts immense forces on every component in the car.
Everything from the engine, the transmission, the steering, the suspension, the brakes. "The Nürburgring is the ultimate test when it comes to durability. Every lap of this challenging track helps to enhance the quality and performance of our cars, to the benefit of customers."
Despite the Nürburgring's importance, Hoferer adds the German track is just one part of Kia's development regimen. It ranges from cold-weather testing in northern Sweden to hot-weather testing in California's searing Death Valley and the Australian Outback.
Kia's head-turning GT Concept was so much more than a show car when it debuted back in 2011. It was a template for the car that would become the Stinger.
"All of our concept cars have a reason, a purpose. They're not designers' indulgences. They illustrate what we are thinking." — GREGORY GUILLAUME Kia Motors Europe chief designer
"THIS AMAZING METALLIC BLUE FEATURES THREE COATS OF BASE AND THREE COATS OF CLEAR COAT. IT'S LIKE LOOKING INTO THE OCEAN."
STINGER GT WIDE BODY The brief was simple: Create a showstopper to wow the crowds at one of the world's biggest tuner-car shows, SEMA. The result? The jaw-dropping Stinger GT Wide Body from the creative minds at California's West Coast Customs.
"This was so much fun to do," says Ryan Friedlinghaus, West Coast Customs founder, CEO and TV star. "While we didn't want to go too wild, it definitely does attract a lot of attention. I love the wide-body style that captures the look of European DTM touring car racers." Friedlinghaus' team seamlessly widened the Stinger GT's front and rear fenders to accommodate those 10-spoke, 21-inch KEENDESIGN forged alloys, giving the Stinger an even more aggressive stance. New springs lowered the ride height—by 1.4 inches at the front, 1.2 at the rear—adding to the bolder look.
"WHILE WE DIDN'T WANT TO GO TOO WILD, IT DEFINITELY DOES ATTRACT A LOT OF ATTENTION." West Coast Customs' own in-house carbon-fiber specialists also created a dramatic lightweight carbon aero kit featuring a stunning blue tint in the carbon weave to complement the car's deep pearl blue metallic paint.
"We do so many vinyl wraps these days, but for the Kia Stinger, we wanted to deliver a really special paint finish. So this amazing metallic-blue features three coats of base and three coats of clear coat. It's like looking into the ocean," explains Friedlinghaus. Inside, there are custom-blue leather seat panels, a hand-stitched blue leather dash, Alcantara® inserts on the steering wheel and carbon-fiber panels on the center console and doors.
"We had so much fun creating this car that we're dedicating an entire episode of our 'Inside West Coast Customs' TV series on Velocity showing how we built it. See it when the new season starts in January," Friedlinghaus says. ■
THE NEW STINGER RESULTS FROM A SINGLE-MINDED FOCUS ON QUALITY, CRAFTSMANSHIP, AND DEPENDABILITY.
When the going gets tough, the Kia Stinger with all-wheel drive keeps going.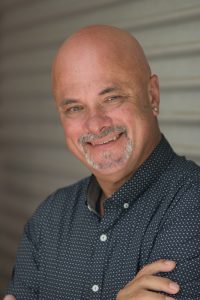 Bob Aldons is the owner and founder of The Car Guy, reviewing cars, reporting on Car Industry Matters, Car Tech and the world at large. He's spent the last forty years immersed in the automotive industry from salesman to the owner of a 7 brand multi-franchise dealership. Bob knows cars.
 Find One
If you're hunting around for a great price on a Kia Stinger or any other new car, you should call the auto expert, Bob Aldons from Car Business. My company, a car Broker, Car Buyers Agent or Car Buyers Advocate based on the north side of Brisbane, will return your inquiry within 24 hours and make the process of buying a new car easy and stress-free. Are you tired of salesperson tricks? I protect you from the pressure exerted by car dealer's salespeople. There isn't any obligation – just a pretty significant saving.
You're where? Seriously, my services are available for you in any Australian state and territory: from Darwin to Hobart, Cairns to Perth.  Car Broker Brisbane, Sydney, Melbourne, Adelaide, Perth, Hobart, and Darwin – I'm available when you need me to be.
Here's an example
Matt wanted to purchase a Mazda 3 SP25 GT Manual Hatch. The retail value, drive away on that car is around $35,000. Car Business managed to purchase the same car for $28, 123.90 and with our fee Matt paid $25, 588, a saving of over $6000. And how do we know? Another customer, (looking for a new Holden HSV) just paid $35,000 for the same car – but he did it himself, without our assistance
If you've got a vehicle to trade, we have some clever ways to maximize the value – from used car dealers keen for your car to assist you to sell it privately. Finance and Insurance? We can handle that too, and we promise you will not be paying exorbitant dealer markups there either.
Trade In Value Example
2014 Jeep Cherokee Limited. Average dealer trade value – $16500. We achieved $22,000
2014 Volkswagen Tiguan 118TSI. Average dealer trade value – $14000. We achieved $16000
So, to get the best new car price, talk to others and then talk me. I've got the experience to handle the dealers and achieve the lowest new car prices. If you think you're entitled to fleet pricing, I can often get better than that too. Whether you're a small fleet or a large national fleet, Car Business will go to work and get that price down. Lower new car prices are my goal. So you'll get the best prices from us rather than hoping you can help yourself.
If I can't get you the best new car price, better than you can get yourself from a car dealer, we won't charge you any fee. No Saving, No Fee. – that's what you should expect from a car buying expert. 
Car Business WILL save you money on your next new car purchase – guaranteed