Jeep Wrangler has long been an iconic off-road vehicle, not only in Australia but around the world. In the recent round of Euro NCAP tests, Jeep Wrangler shocked and disappointed testers with a 1-star rating.
But perhaps you shouldn't be too worried. According to a spokesperson for Fiat Chrysler Australia, the importers of Jeep Wrangler and other Jeep vehicles, the Australian version will have significantly more safety tech when it arrives here in 2019. Jeep Wrangler buyers had better hope so.
Follows a report from the Courier Mail's Richard Blackburn about the test
Jeep Wrangler scores just one star in Euro NCAP crash test
THE JEEP Wrangler has been awarded a lowly one-star rating in the latest round of Euro NCAP independent crash tests.
The Wrangler, which is yet to be released in Australia but is on sale overseas, was found to provide weak chest protection to the driver and poor protection for rear passengers in crash barrier tests.
It was also criticised for lacking the latest crash avoidance technology.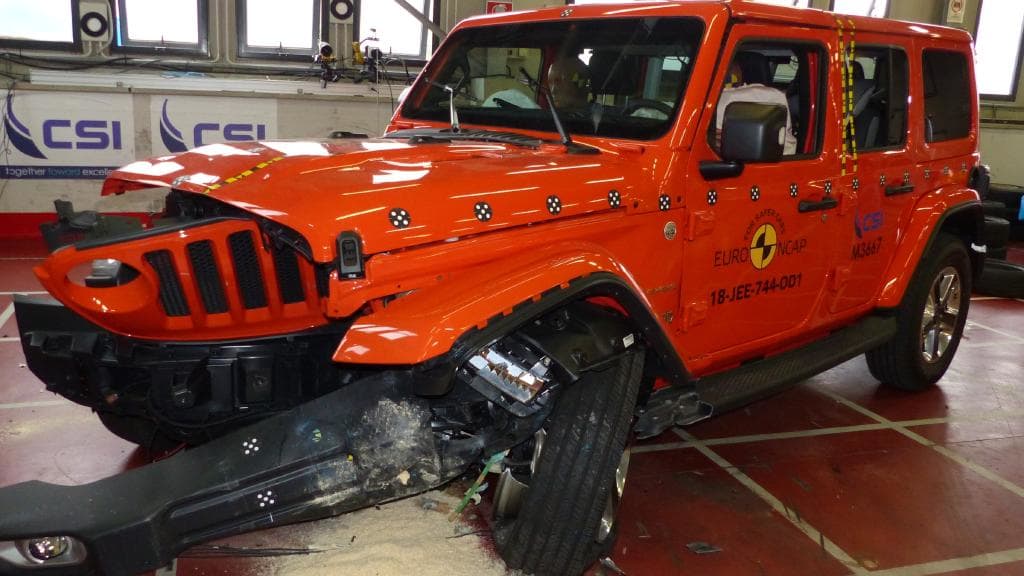 Secretary-general of EuroNCAP, Michiel van Ratingen, was scathing in his criticism of Jeep's owner, the Fiat-Chrysler group.
"It is truly disappointing to see a brand-new car being put on sale in 2018 with no autonomous braking system and no lane assistance. It is high time we saw a product from the Fiat-Chrysler group offering safety to rival its competitors."
Fiat-Chrysler says the Wrangler "meets or exceeds federal safety requirements in every market in which it is sold".
The company says the Jeep is designed for demanding off-road driving and that "testing protocols that apply exclusively to urban scenarios may not align with such a vehicle."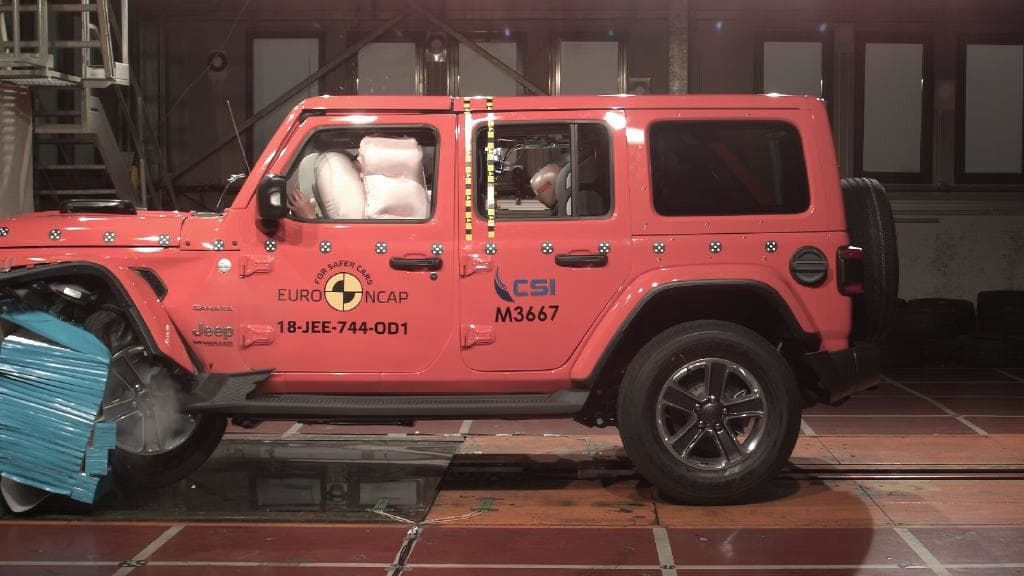 Fiat Chrysler Australia says the one-star rating may not apply to local vehicles because they will be available with autonomous emergency braking, which can slam on the brakes if the technology senses an imminent collision.
"The Jeep Wrangler arrives in Australia with a long list of standard and available safety equipment, including front and side airbags, blind-spot monitoring, rear cross-path detection, parking sensors, a rear-view camera and autonomous emergency braking, all of which is paired with the use of high-strength steel in its construction designed to protect the cabin in the case of an accident," a spokeswoman says.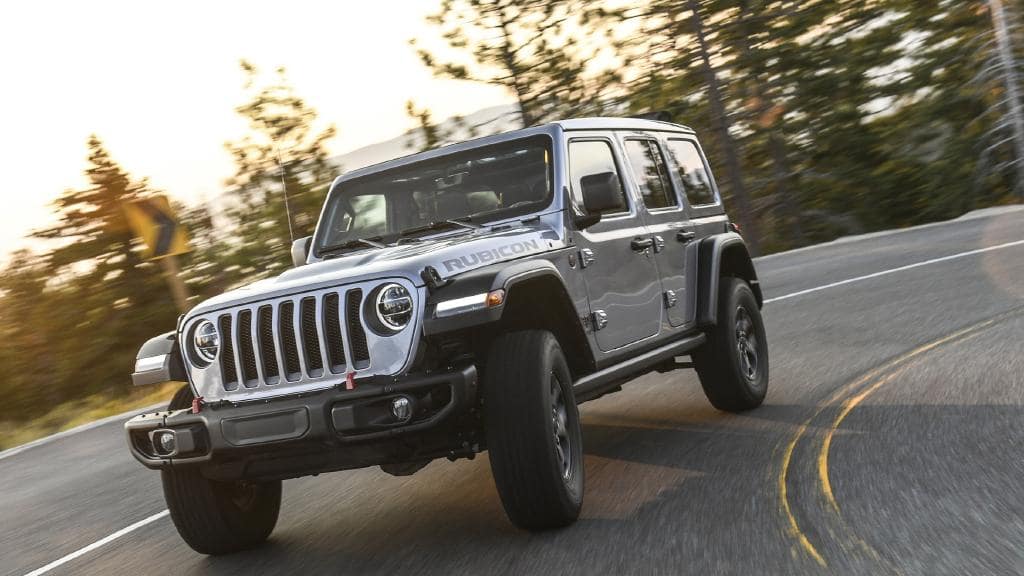 The company argues that the Jeep is a specialist off-road performance vehicle with features not found on regular vehicles.
"Part of what makes it such an icon, is the fact that its doors, roof and windscreen can be removed or folded down," she says.
Australia's independent crash test body ANCAP says it is working with Fiat Chrysler Australia to determine the safety specification of models to be supplied locally.
"Until the local specifications are confirmed, ANCAP is unable to assess if the European test results and subsequent star rating can be applied to local models," a spokeswoman says.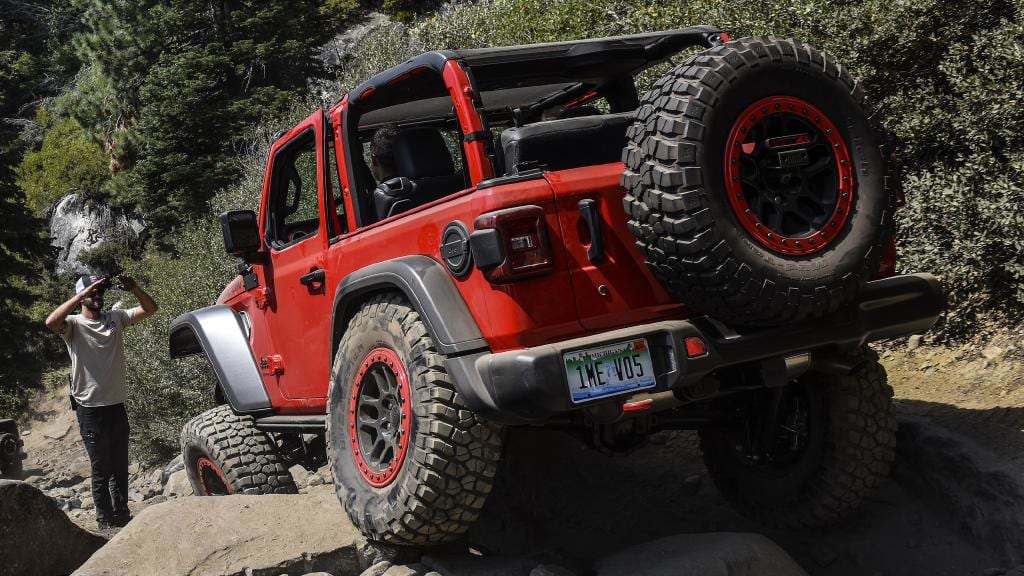 "The European result is disappointing for a newly designed vehicle, and I'd encourage FCA to use the opportunity to improve the safety result in time for its Australasian launch.
Fiat Chrysler says the Jeep is built using high-strength steel in all critical areas.
"The vehicle offers more than 70 advanced safety and security features," the company says.
"Safety is something we take incredibly seriously, and every other member of our Jeep family of vehicles wears a five-star safety rating with pride, whether they have been crash-tested by ANCAP in Australia or by Euro NCAP."
The Wrangler will arrive in Australia in the first quarter of next year.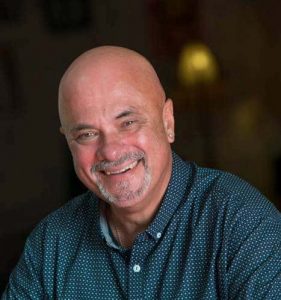 Hi,  Bob Aldons here, the owner and founder of The Car Guy, and Car Business, reviewing cars, reporting on car industry matters, car tech, Formula 1, buying #anynewcarcheaper and the world at large.
I've spent the last forty years immersed in the automotive industry from salesman to the owner of a 7 brand multi-franchise dealership. I know cars.
Find One
If you're hunting around for a great price on your next new car, you should call the auto expert, Bob Aldons from Car Business.
My company, a Brisbane Car Broker, Car Buyers Agent or Car Buyers Advocate based on the north side of Brisbane, will return your inquiry within 24 hours and make the process of buying a new car easy and stress-free.
Are you tired of salesperson tricks? I protect you from the pressure exerted by car dealer's salespeople. There isn't any obligation – just a pretty significant saving.
You're where? Seriously, my services are available for you in any Australian state and territory: from Darwin to Hobart, Cairns to Perth.  Car Broker Brisbane, Sydney, Melbourne, Adelaide, Perth, Hobart, and Darwin – I'm available when you need me to be.
Whether you're a small fleet or a large national fleet, Car Business will go to work and get that price down. Lower new car prices are my goal. So you'll get the best prices from me rather than hoping you can help yourself.
If I can't get you the best new car price, better than you can get yourself from a car dealer, I won't charge you any fee. No Saving, No Fee. – that's what you should expect from a car buying expert.

Car Business WILL save you money on your next new car purchase – guaranteed

Australian Road Safety FoundationThe Australian Road Safety Foundation is a not-for-profit organization whose charter is to reduce serious accidents on our roads through training and education.
Car Business donates to the ARSF for every car we sell. If you'd like to support this worthwhile foundation, donate to the cause, become a member today or just buy your next new car from Car Business.
2018 Jeep Wrangler – First Drive in New Zealand  2018 Jeep Wrangler Details and Features  ANCAP boss wants to "smash" Tesla and other luxury brands