Most manufacturers are sneaky. They have internal leaks – just like politicians leak – when they want the automotive community to know what they've got planned. It goes something like this.
"Hey Joe, it's, Mike Man … well, you know it's me, Joe. Just wanted to let you know that we'll be roadtesting the new Jeep Wrangler Gladiator Pick Up this afternoon. Where? Maybe you should just plan to have a cup of coffee at that place you're always at."
Or in this case – " Hey Joe, it's Mike again. If you're visiting the Jeep website today or specifically at about 11.04 this morning, you might see our PR department make a mistake and put up some images that you'll find interesting".  " They won't be up for long Joe"
Why do they do it? It builds intrigue – most manufacturers even encourage blog sites for their forthcoming models – what was known for a while as https://www.jeepscramblerforum.com has been redirected and renamed the https://www.jeepgladiatorforum.com/ just a couple of weeks out from the LA Motor Show.
And another thing – this leaking and spy shots is free – and free marketing and publicity is gold to car makers. So here's the latest scoop release pictures and some comments too.
The Jeep Gladiator pickup slipped out a few weeks before the LA Auto Show. PHOTO BY JEEP GLADIATOR FORUM
2020 JEEP GLADIATOR PICKUP: ALL THE DETAILS
The new Jeep pickup looks to be a tough mudder
NOVEMBER 15, 2018
Fiat Chrysler accidentally (maybe on purpose) leaked pictures and specs of the new Jeep pickup going on sale next year. The eagle-eyed spies over at the Jeep Gladiator Forum (formerly Jeep Scrambler Forum) caught a few details on FCA's media page before the company took them down. Here are the details we have so far.As expected, the Gladiator will be powered, at least at the outset, by the 3.6-litre Pentastar V6 with stop/start. That will be connected to an eight-speed automatic or six-speed manual transmission. A 3.0-litre diesel will come later, but no word on whether it'll also get the turbo four-cylinder available in the Wrangler.Towing is expected to land at a very stout 7,650 pounds, and payload will be 1,600 pounds. That payload lands just above the Chevrolet Colorado, which is rated at 1,576 pounds.It will use third-gen Dana 44 axles, Tru-Lok electric front and rear axle lockers, Tru-Lok limited slip differential and be able to ford 30 inches of water. An antiroll bar disconnect will be standard.

Like the Wrangler, the tires will measure 33 inches, the windshield will fold down and it will feature a bunch of door and top combinations.

So far we've only seen a crew cab body style, and the Jeep Gladiator Forums report it will have a 5-foot bed.

Check out the Jeep Gladiator Forum for a few more pictures and to read the comments, which are mostly people freaking out or complaining that they should have waited for the truck, as opposed to purchasing the new Wrangler earlier this year.

We expect to get a live look at the LA Auto Show later this month.
A 3.6-litre Pentastar V6 will be under the hood at launch; expect a 3.0-litre EcoDiesel later.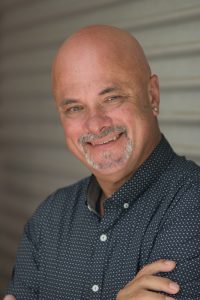 Hi,  Bob Aldons here, the owner and founder of The Car Guy, and Car Business, reviewing cars, reporting on car industry matters, car tech, Formula 1 and the world at large. If it's automotive related, I've got an opinion.
I've spent the last forty years immersed in the automotive industry from salesman to the owner of a 7 brand multi-franchise dealership and now as a Car Broker and commentator on the industry. I know cars.
Find One
If you're hunting around for a great price on your next new car, you should call the auto expert, Bob Aldons from Car Business. My company, a Car Broker, Car Buyers Agent or Car Buyers Advocate based on the north side of Brisbane, will return your inquiry within 24 hours and make the process of buying a new car easy and stress-free.
Are you tired of salesperson tricks? I protect you from the pressure exerted by car dealer's salespeople. There isn't any obligation – just a pretty significant saving.
You're where? Seriously, my services are available for you in any Australian state and territory: from Darwin to Hobart, Cairns to Perth.  Car Broker Brisbane, Sydney, Melbourne, Adelaide, Perth, Hobart, and Darwin – I'm available when you need me to be, but I specialize in south-east Queensland, my home base.
Whether you're a small fleet or a large national fleet, Car Business will go to work and get that price down. Lower new car prices are my goal. So you'll get the best prices from me rather than hoping you can help yourself.
If I can't get you the best new car price, better than you can get yourself from a car dealer, I won't charge you any fee. No Saving, No Fee. – that's what you should expect from a car buying expert. 

Car Business WILL save you money on your next new car purchase – guaranteed

The Australian Road Safety Foundation is a not-for-profit organization whose charter is to reduce serious accidents on our roads through training and education. Car Business donates to the ARSF for every car we sell. If you'd like to support this worthwhile foundation, donate to the cause, become a member today or just buy your next new car from Car Business
Read more: https://autoweek.com/article/los-angeles-auto-show/here-are-all-details-2020-jeep-gladiator-pickup#ixzz5WxTsDIqF