Hi, Bob Aldons, The Car Guy, and former Isuzu Ute dealer helping to celebrate IUA's 10th anniversary in Australia.
Back in early 2008, the then and first managing director of Isuzu Ute Australia, Hitoshi Kono, and his right-hand man, Takeshi 'Kasa" Kasahara approached me and my business partner with a view to taking on a brand new franchise, Isuzu Ute. With a financial involvement with Mitsubishi Motors Corporation, (we were Mitsubishi dealers as well) we both welcomed the approach and agreed to sign on.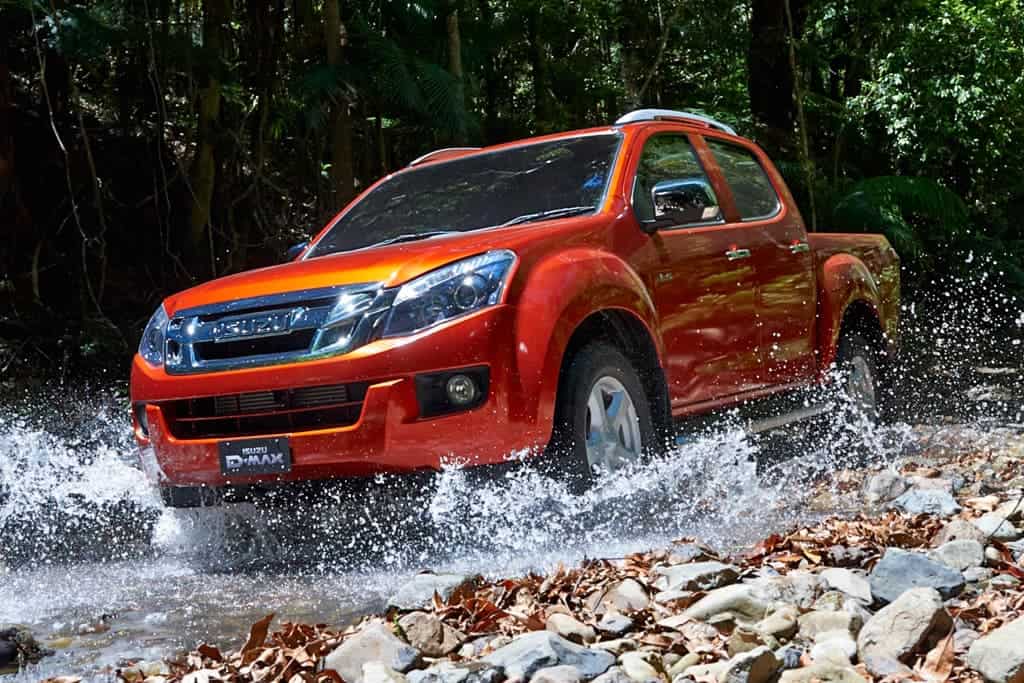 A few months later, Kono San visited me again to let me know that Isuzu Trucks had struck a sweetheart deal with the local Isuzu truck dealer and that we wouldn't be getting the new brand after all.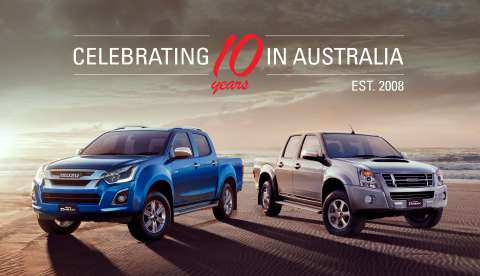 Not more than a week or two from launch in September 2008, Kono San again visited to say that the deal with Isuzu Trucks had met an untimely end and would I still be interested? Quick answer – YES.
So started a journey of 7 years for me, until 2015, with the Isuzu light commercial brand. Initially, with only the D-Max utility, Northstar Isuzu Ute and Isuzu Ute Australia had a wonderful partnership, resulting in good sales, good profits and a great relationship. It was one brand that I was sad to leave – so much joy with one brand with a limited model lineup is extraordinary.
Isuzu UTE celebrates 10 years in Australia
Over 140,000 vehicle sales since commencement of business in 2008 (D-MAX 107,332 / MU-X 32,752) *to end  Sep'18 – Retail Sales
Dealer network has grown from 38 to over 140 across Australia
VFACTS now positions Isuzu UTE Australia as the 13th largest sales brand in Australia
Australia now Thailand's biggest export market for Isuzu vehicles
October 2018 marks a major milestone for Isuzu UTE Australia (IUA), celebrating 10 years since inception in October 2008. Launching locally with the internationally branded D-MAX, IUA took on the ultra-competitive 1-tonne Ute market with its powerful and efficient 3.0L common-rail turbo diesel engine and in doing so not only cemented its position locally, but is also the biggest export market outside of Thailand.
The growth of IUA over 10 short years has been nothing short of remarkable, achieving a humble 273 sales in 2008 (October – December), with sales totalling 10,209 just five years later in 2013, illustrating just how rapidly the brand was able to grow in such a competitive segment.
In April 2017 IUA posted 100,000 cumulative unit sales of its 1-tonne D-MAX Ute and 7-seat MU-X SUV since inception, and sales have not slowed since then, posting nine consecutive years of double-digit growth at the end of 2017.
Over 100 years of Isuzu product development and reliability have underpinned IUA's decade of success, meaning that Aussie drivers have been able to count on Isuzu UTE vehicles to get them wherever they want to go for over 10 years. Since launch, Isuzu products have continuously evolved on the back of customer feedback, resulting in vehicles which are specifically designed for the tough Australian environment.
Our ability to deliver honest, reliable products that are not only fit for purpose but exceed our customers' expectations, has resulted in more Aussies than ever preparing to go their own way.
"There are too many significant achievements to mention" stated IUA Managing Director, Mr Hiro Kuramoto. "The highlights have been many, and we continue to be humbled by the Australian response to our products. Since launch, our products have been endorsed with a number of awards, and the positive feedback from customers continues to confirm that we deliver honest, reliable products."
The 10 years in Australia have been punctuated by a plethora of accomplishments with 2012 marking the dawn of a new era for the Isuzu D-MAX, with the launch of the new generation model. Retaining an exclusive 3.0L engine, the totally new D-MAX landed in Australia and brought with it new levels of power, comfort and safety.
2013 saw the arrival of the Isuzu MU-X, a stylish 7-seat SUV that offers a combination of performance, comfort and serious off-road ability. It now leads the way as the number 1 Ute-based SUV in Australia, ahead of major long-term players as well as currently placing 4th in the SUV-Large segment.
2015 saw the launch of IUA's new GO YOUR OWN WAY marketing platform, which was developed to reflect the spirit of the brand, its dealer network, its staff and its customers. The GO YOUR OWN WAY brand tagline, featuring the iconic song GO YOUR OWN WAY, covered by the Australian rock band Kingswood, was an important message in the direction of the brand.
The true epitome of the GO YOUR OWN WAY message was the creation of the I-Venture Club also in 2015, where an IUA-led training program was developed to show customers how to truly 'go their own way' in their D-MAX or MU-X. The only manufacturer-based training program in Australia, the I-Venture Club helps their owners get the most out of their Isuzu vehicle in a safe and structured environment under expert tutelage by offering them the opportunity to join excursions to some of Australia's most breathtaking and challenging off-road destinations.
Three years on, and the I-Venture Club continues to go from strength to strength, building customer confidence and showcasing the inherent capability of the vehicles.
"Customer satisfaction is a defining factor in our ongoing success," confirmed Mr Kuramoto, "which combined with the quality of our product and our after-sales care package defines the positive customer experience that people expect when purchasing a vehicle."
"I believe that if we can continue to respond to customer feedback and deliver on our promises, our brand will continue to grow from strength to strength." Mr Kuramoto confirmed.
It is true to say that the Brisbane-based distributor has experienced phenomenal growth in its short tenure, and is currently looking to achieve double-digit growth for each of its 10 years in Australia. With a goal of 30,000 annual sales by 2020, the focus is firmly on further growth of the brand. As we celebrate our 10th birthday in Australia, IUA is justifiably proud of its achievements since inception.
With over 140 authorized IUA outlets across Australia, and a reputation for delivering real reliability, the Isuzu machine shows no sign of waning – and with a growing customer base of fans, the only way is up.
Fuel Price – Extortion – Don't Get Mad, Get Even       ANCAP boss wants to "smash" Tesla and other luxury brands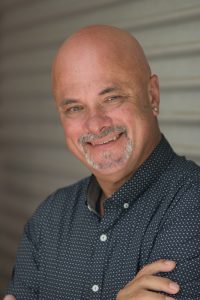 Hi,  Bob Aldons here, the owner and founder of The Car Guy, and Car Business, reviewing cars, reporting on car industry matters, car tech, Formula 1, buying #anynewcarcheaper and the world at large. I've spent the last forty years immersed in the automotive industry from salesman to the owner of a 7 brand multi-franchise dealership. I know cars.
Find One
If you're hunting around for a great price on your next new car, you should call the auto expert, Bob Aldons from Car Business. My company, a car Broker, Car Buyers Agent or Car Buyers Advocate based on the north side of Brisbane, will return your inquiry within 24 hours and make the process of buying a new car easy and stress-free.
Are you tired of salesperson tricks? I protect you from the pressure exerted by car dealer's salespeople. There isn't any obligation – just a pretty significant saving.
You're where? Seriously, my services are available for you in any Australian state and territory: from Darwin to Hobart, Cairns to Perth.  Car Broker Brisbane, Sydney, Melbourne, Adelaide, Perth, Hobart, and Darwin – I'm available when you need me to be.
Whether you're a small fleet or a large national fleet, Car Business will go to work and get that price down. Lower new car prices are my goal. So you'll get the best prices from me rather than hoping you can help yourself.
If I can't get you the best new car price, better than you can get yourself from a car dealer, I won't charge you any fee. No Saving, No Fee. – that's what you should expect from a car buying expert. 

Car Business WILL save you money on your next new car purchase – guaranteed

The Australian Road Safety Foundation is a not-for-profit organization whose charter is to reduce serious accidents on our roads through training and education. Car Business donates to the ARSF for every car we sell. If you'd like to support this worthwhile foundation, donate to the cause, become a member today or just buy your next new car from Car Business