Hello, Bob Aldons, The Car Guy, with some late-breaking information from Holden Australia. Over the years Holden has used the Storm nomenclature to market limited editions of some of their model line-up Commodore, Commodore Ute and now the Holden Colorado Storm 4×4 Crew Cab based on the LTZ model.
Who are the potential buyers of this potentially $60,000 (drive away price in Queensland with auto transmission) commercial vehicle? Well, reality says that our 'tradies' will buy these – work during the week and off road with the family on the weekend. And don't forget that typically, owners will add over $2500 of accessories such as canopies, bigger wheels and tyres, tub liners, and more. So $62,500 for a ute? Hell Yea! Bring it on – Holden Colorado Storm 4×4 Crew Cab
Here are some words of wisdom from Holden on the Colorado Storm 4×4 Crew Cab – in their own words.
A limited-edition production total of 500 vehicles
Increased comfort and features on the LTZ Crew Cab Pick Up
Storm pack fitted with $3000 worth of additional content including heated leather seats, storm accessories and branded bonnet
On sale, nationwide from October 2017
"Holden has announced the return of the popular 'Holden Colorado Storm 4×4 Crew Cab based on the Colorado LTZ. With production totalling 500 vehicles, and over $3000 worth of additional content to the Colorado LTZ, the 'Storm' pack offers a more premium experience.
Based on the 4×4 LTZ Crew Cab Pick Up model, the additional features include heated leather seats, polished nudge bar, accessory cup holders, branded bonnet protector, storm badges and front and rear carpet floor mats.
Director of Sales, Michael Filazzola explains the 2018 Colorado Storm continues to provide customers with exceptional value for money during both purchase and ownership.
"In addition to the value for money that the Colorado storm boasts, Holden has recently announced a 7-year/175,000km warranty across its entire range for all purchases from October until 31 December 2017.
"Colorado Storm is a great balance between being a capable 4×4 Pickup and a vehicle that looks striking on the road, and that's what makes it such a compelling offer" Filazzola said.
The Storm pack complements an already impressive in-car technology and connectivity system that boasts an 8-inch colour touchscreen, and the latest MyLink system equipped with Apple CarPlay® and Android® Auto.
And for those wanting to push the vehicle to its full capacity, the largest ever range of Genuine Holden Accessories provides endless possibilities."
Holden Colorado Storm 4×4 Crew Cab Special Edition – $2,000 premium over 4×4 LTZ Crew Cab Pickup
Heated leather seats
Polished Nudge Bar with integrated front parking sensors
Accessory cup holders
Colorado Branded Bonnet Protector
Storm Badges (Rear Doors)
Carpet Floor Mats (Front and Rear)
LTZ colours available:
Power Blue
Nitrate
Summir White
Mineral Black
Aboslute Red
Auburn Brown
Satin Steel Grey
Interior trim- Jet Black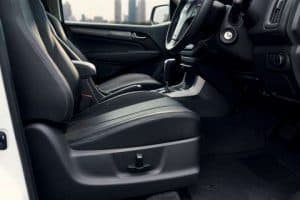 Find One
If you're hunting around for that great price, perhaps you should call the auto expert, Car Business. Our company, based on the north side of Brisbane, will return your inquiry within 24 hours and make the process of buying your new car easy and stress-free. We protect you from the pressure exerted by car dealer's salespeople. There isn't any obligation – just a pretty significant saving.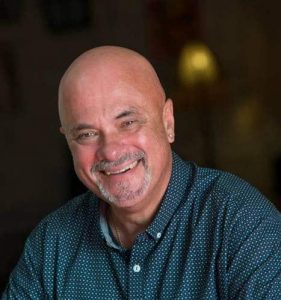 We can deal with you in any Australian state and territory: from Darwin to Hobart, Cairns to Perth. If you're buying a new supercar, it may be an issue, but any other brand is accessible.
If you've got a vehicle to trade, we have some clever ways to maximize the value – from used car dealers keen for your car to assist you to sell it privately. Finance and Insurance? We can handle that too, and we promise you will not be paying exorbitant dealer markups there either.
So, to get the best new car price, talk to others and then talk to Car Business. We have got the experience to handle the dealers and achieve the cheapest new car prices. If you think you're entitled to fleet pricing, we can often get better than that too. Whether you're a small fleet or a large national fleet, Car Business will go to work and get that price down. Cheaper new car prices are our goal. So you'll get the best Ford prices from us rather than hoping you can help yourself.
If we can't get you the best new car price, better than you can get yourself from a car dealer, we won't charge you any fee. No Win No Fee. – that's what you should expect from a car buying expert. 
Car Business WILL save you money on your next new car purchase – guaranteed