If I didn't mention the brand and model, would you admit that you had no idea of what this SUV was? While GWM Haval is selling almost all of the cars that they can get, there seems to be a bit of trepidaiton regards the purchase of a Chinese built car. Forget about where it's from (Apple has built the iPhone in China from 2004) just consider the value for money that GWM Haval and others (MG, LDV, BYD) have to offer. Heck, Tesla is built in China but we're very accepting of Elon's brand here in Australia and it's selling well
The matter of desirability is not as important to me as it once was.
Over my time it the motor industry I've driven over hundreds of cars. During the last 18 months, for www.thecarguy.com.au a different car every week takes that total to around 270. If I had a choice of 'owning' a car that would be pretty difficult. So, making a recommendation for a specific brand and model is also a challenge.
So I test cars from a 'private buyer' perspective I look for good things and aspects of the car that the manufacturer 'can do better'. At the end of the day, it comes to value for money – what type of car that you need rather than want, how much it costs and how it's going to hold up over the time you do own it
I've been super impressed with both the design and quality of these three vehicles. Which one would I pick? If I was in the market for a value medium sized SUV, I'd go with the Haval H6 HEV.
I've been fortunate to have tested three Haval models back to back. The Haval Jolion HEV (Hybrid Electric Vehicle), Haval H6 GT (Internal Comustion Engine) and just recently a Haval H6 HEV (Hybrid Electric Vehicle).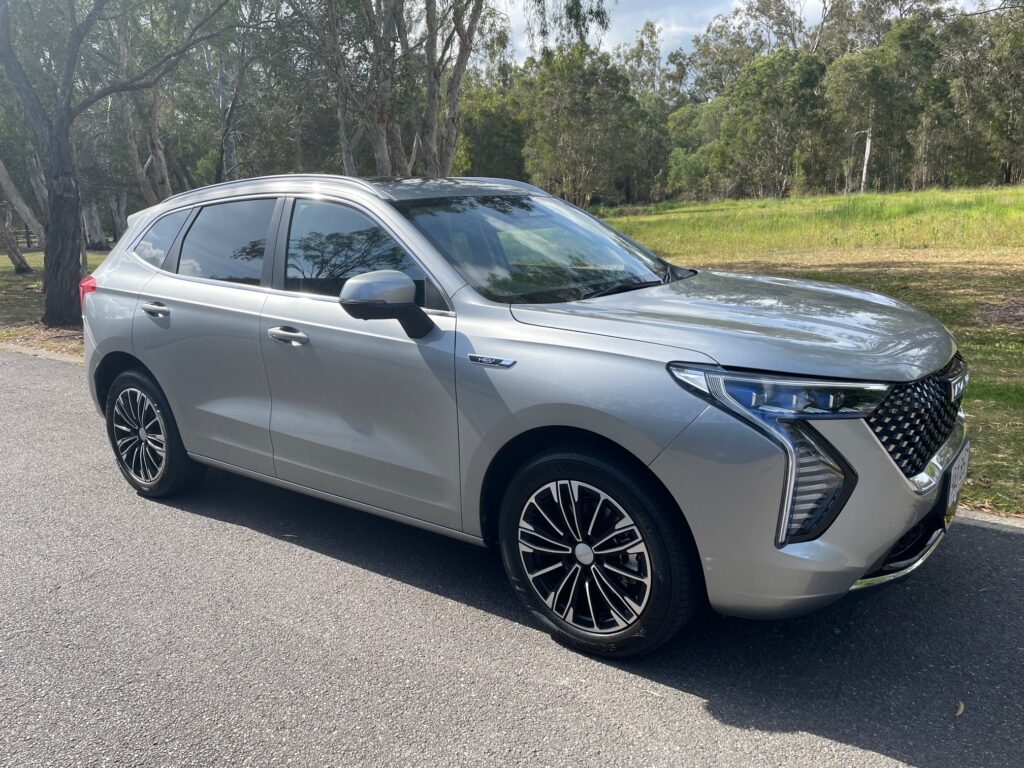 Range Anxiety – Haval H6 Hybrid
Well there isn't any – I drove the Haval H6 HEV for a week doing around 500 kilometres of suburban and city driving. I kept looking at the range to empty and I was amazed that when I handed it back to Haval, it was still showing 495 kilomtres to empty. And I didn't take it easy on the car. So if I can get almost 1000 kilometres to the 'tank' and Hybrid charge, thats something that I'm very comfortable with
Pricing – Haval Jolion HEV, H6 HEV and H6 GT
Haval Jolion Ultra Hybrid $39,990 Drive Away
Haval H6 Ultra Hybrid $45,990 Drive Away
Haval H6 GT Ultra $46,490 Drive Away
Until December 31st 2022, Haval are offering an extra incentive to purchase with a $1000 "Go With More" sales event
What Haval Says
The Haval H6 Ultra Hybrid's 1.5L Turbo dedicated hybrid transmission engine is easy on the planet when you need to be, whilst providing petrol power when you need it
Complete with a 1.5L dedicated hybrid transmission engine, the Haval Jolion Ultra Hybrid is the smarter, greener, and more economical way to drive.
Part striking coupé, part smart SUV, the Haval H6 GT is for those who desire sporty design and effortless practicality. With a host of safety, technology, performance and comfort features, it's the best of all possible worlds.
In the days when school report cards were handwritten by a teacher, mine used 'Good Work' and Could Do Better' in their comments about my work. So will I in relation to the cars I review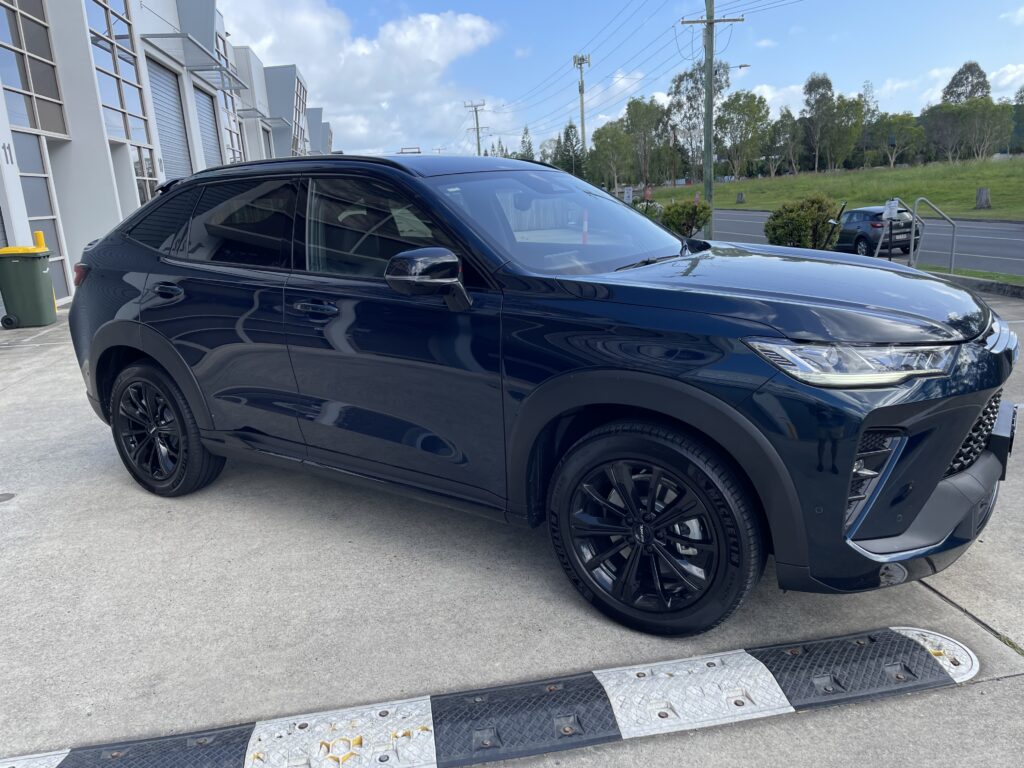 Good Work
Crystal Clear reverse cameras – arguably the best on the market. Storage room is excellent. Very comfortable seats both front and rear
Could Do Better
When moving forward in EV mode, there seems to be a bit of axle tramp.
I detest the 'plasticky' sounding turn indicators. I don't like the complexity of the dash screen and infotainment screed. Way too complicated for me
Hard plastic centre console. For $45k, (HAval H6 HEV) I'd expect better.
Insurance
I generally use RACQ to get insurance comparisons. But not this time. RACQ only have H2 and H9 listed, so over to Budget Direct. For the Haval H6 HEV the premium guide is $652, The Haval 6GT is $724 and the Haval Jolion HEV is $608. I've used my personal details for these quotes. You should enter your own details to find out exactly what insurance will cost you. And remember to shop around. Just becasue they have a 'funky' advertisement, doesn't mean that they will offer the best price or experience.
Service Costs
Haval has a capped price service program for Haval Jolion and H6. CPS over 5 years or 60,000 klm runs out at $1460 for the H6 Gen 3 4WD and $1550 for the Jolion. My very strong recommendation, particulalrly the HEV models is to get your services completed at a dealer. You don't need to take it back to the delivery dealer – any Haval dealer will do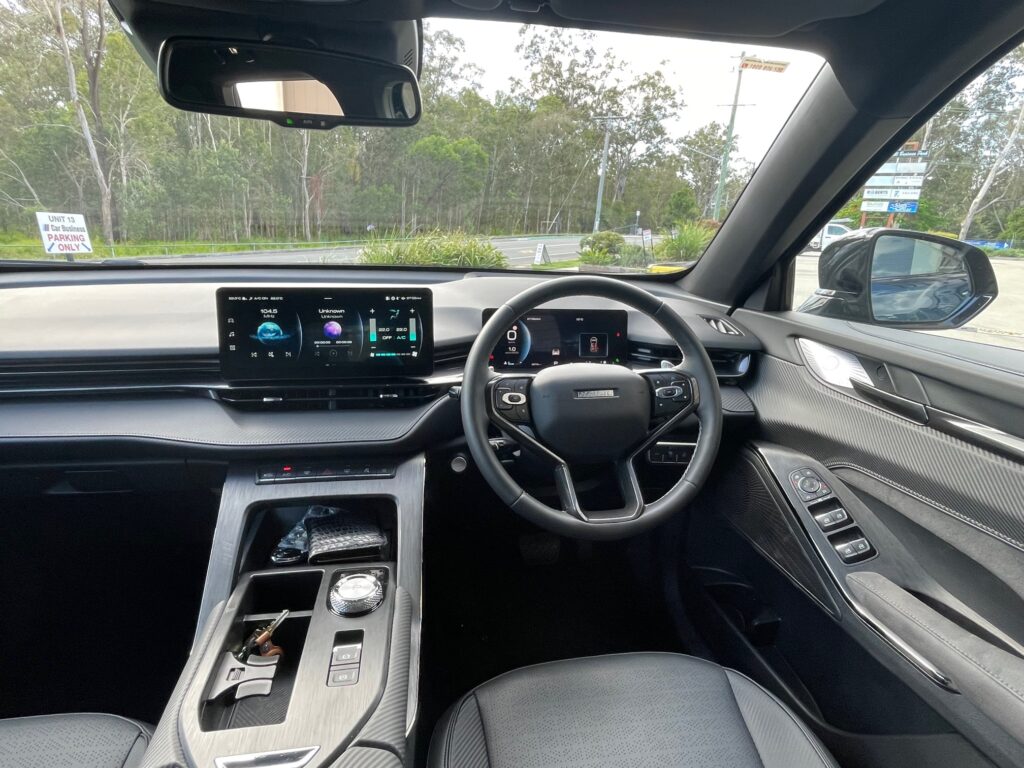 Towing
Haval H6 can tow a maximum of 750kg without electric brakes and 2000kg with. The Haval Jolion, 700-750kg (Model dependent) and 1500kg with electric brakes. You should definately consult with your dealer (or me) to determine the tow capacity of any model you're interested in
-Advertisement-
Hello. I'm Bob Aldons, the owner and editor of The Car Guy. The Car Guy is an independently owned car review website. I'm currently
reviewing cars for Mazda, Nissan, Kia, Suzuki, Mitsubishi, Haval, MG, Hyundai, Genesis, Jeep, Alfa Romeo and GWM.
Through Mercedes AMG Petronas Motorsport I'll also be writing about the 2023 Formula 1 season. Keep an eye out.
I'm not paid by any car company for my opinion and my companies don't receive advertising revenue to say nice things about them. I call it as I see
it.
However, I also own a new car broker company – Car Business. Being able to review new cars gives me an opportunity to provide accurate information
on these brands. If you're in the market for Any New Car Cheaper, contact me at Car Business and see how I go about saving you some serious
money.
Perhaps you think that you can do the job of buying a new car yourself? If you're after any advice at all, give me a call and ask me any question that you
need to be answered.
If you're an Aussie Veteran or serving in the military, I take particular pride in taking care of you. For every car that I source and deliver, I donate
part of my fee to Mates4Mates.