What a race – from the first corner at the Monza circuit, Australia's Daniel Ricciardo took the lead and apart from his pit stop was never headed. Congratulation Dan. The 2021 Italian Grand Prix is a major Formula 1 win on your resume.
Of course, there were two other highlights – the crash between Lewis Hamilton and the number 1 Red Bull car and the fantastic last to 3rd result for Valterri Bottas. Subsequent to the race finish, Verstappen was hit with a 3-place grid penalty for Russia.
2021 Italian Grand Prix – Sunday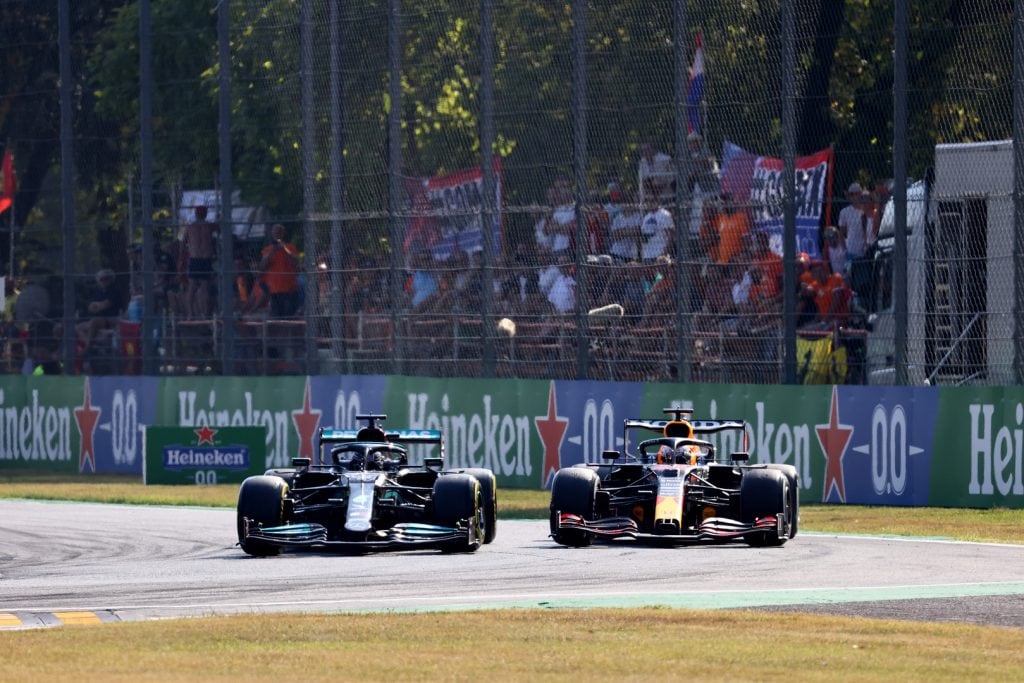 Valtteri claims an impressive podium for the Mercedes-AMG Petronas F1 Team after starting from the back of the grid at the 2021 Italian Grand Prix, with Lewis suffering his first DNF of the season after a collision with VER at Turn 2
Valtteri capped off a strong weekend, fighting back from P20 with a number of smart overtakes to cross the line in P4 before being awarded P3 following a time penalty for PER.
Lewis and VER collided on Lap 26 of 53 when VER attempted a pass on the inside of turn 2, making contact with Lewis and sending both cars into the gravel, with the Red Bull springing into the air and coming to rest on the Mercedes.
Both drivers were forced to retire and VER was awarded a three-grid place penalty for the next event by the Stewards shortly after the race as a result.
Max Verstappen (226.5 points) leads the Drivers' Championship from Lewis (221.5) and with Valtteri in P3 (141 points).
Mercedes-AMG Petronas F1 Team (362.5 points) lead Red Bull (344.5 points) by 18 points in the Constructors' Championship.
| | | | | |
| --- | --- | --- | --- | --- |
| Driver | Grid | Result | Fastest Lap | |
| Valtteri Bottas | P20 | P3 | 1:24.827 | |
| Lewis Hamilton | P4 | DNF | 1:25.870 | |
| | | | | |
| --- | --- | --- | --- | --- |
| Strategy | Start | Stop 1 | | |
| No.77 | Hard | Medium (26) | | |
| No.44 | Hard | Medium (25) | | |
Valtteri Bottas

I told the Team that I was going to be on the Podium today so I am glad we did.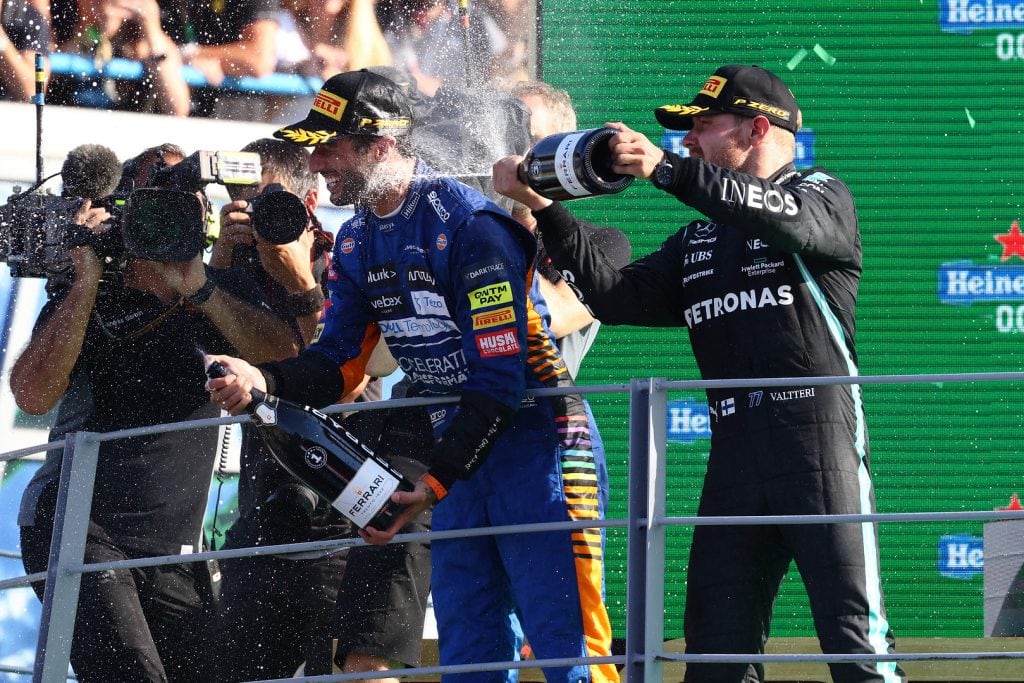 A great recovery from me, I don't think I've made up that many places in a race in my career. Starting from the back is never easy, and in the end, I am glad we got more points than Red Bull today, especially considering where we were before the race. It was enjoyable out there, with some good overtakes and some good racing.
The battle with Perez was a good one and I am very happy with my result. Probably one of my better weekends with Mercedes, I think I was strong all weekend so that is very satisfying. Obviously, it is a shame about the crash with Lewis and Max – we lost some important points there. I haven't really seen the incident properly yet but I am glad to hear he is ok.
Now we need to look ahead and I hope to carry this momentum into Russia, a track where I've done well in the past.

Lewis Hamilton

Obviously disappointing for me to end the race in the manner that it did.
I thought the Team did a great job with the strategy, and we were in a good position until that collision on Lap 26. From what I remember, after I came out of the pits, I saw Max coming and I made sure I left a car's width on the outside for him. I went into Turn 1 and I was ahead, and I was ahead going into Turn 2, and then all of a sudden, he was on top of me. All in all, not a great end to the weekend for me but it was good to see that Valtteri carried the Team with his amazing recovery drive.
Coming from the back all the way to the podium on a track like this is not easy. The Team did a great job and coming away with more points than Red Bull is definitely positive.

Toto Wolff

Another mixed afternoon for us.
On the one hand, Valtteri did an incredible job coming from P20 and getting a podium for the Team. He has been on top form this weekend and P3 from back of the grid is thoroughly deserved after his performance all weekend. On the other hand, the incident with Max was really unfortunate for Lewis, as he seemed to be in a great position after his stop. If you compare it to Lewis at turn four on lap one, where he backed out, I think it was clear for Max that his positioning would end in a crash.
The stewards have made their decision but it is clear that without the halo this could have been much worse.



-Advertisement-
Hello. I'm Bob Aldons, the owner and editor of The Car Guy. The Car Guy is an independently owned car review website. I'm currently testing cars for Mazda, Nissan, Kia, Suzuki, Mitsubishi, Renault, Hyundai, and Genesis.
Through Mercedes AMG Petronas Motorsport I'm also writing about the 2021 Formula 1 season.
I'm not paid by any car company for my opinion and my companies don't receive advertising revenue to say nice things about them. I call it as I see it.
However, I also own a new car broker company – Car Business. Being able to review new cars gives me an opportunity to provide accurate information on these brands. If you're in the market for Any New Car Cheaper, contact me at Car Business and see how I go about saving you some serious money.
Perhaps you think that you can do the job of buying a new car yourself? If you're after any advice at all, give me a call and ask me any question that you need to be answered.
If you're an Aussie Veteran or serving in the military, I take particular pride in taking care of you. For every car that I source and deliver, I donate part of my fee to Mates4Mates.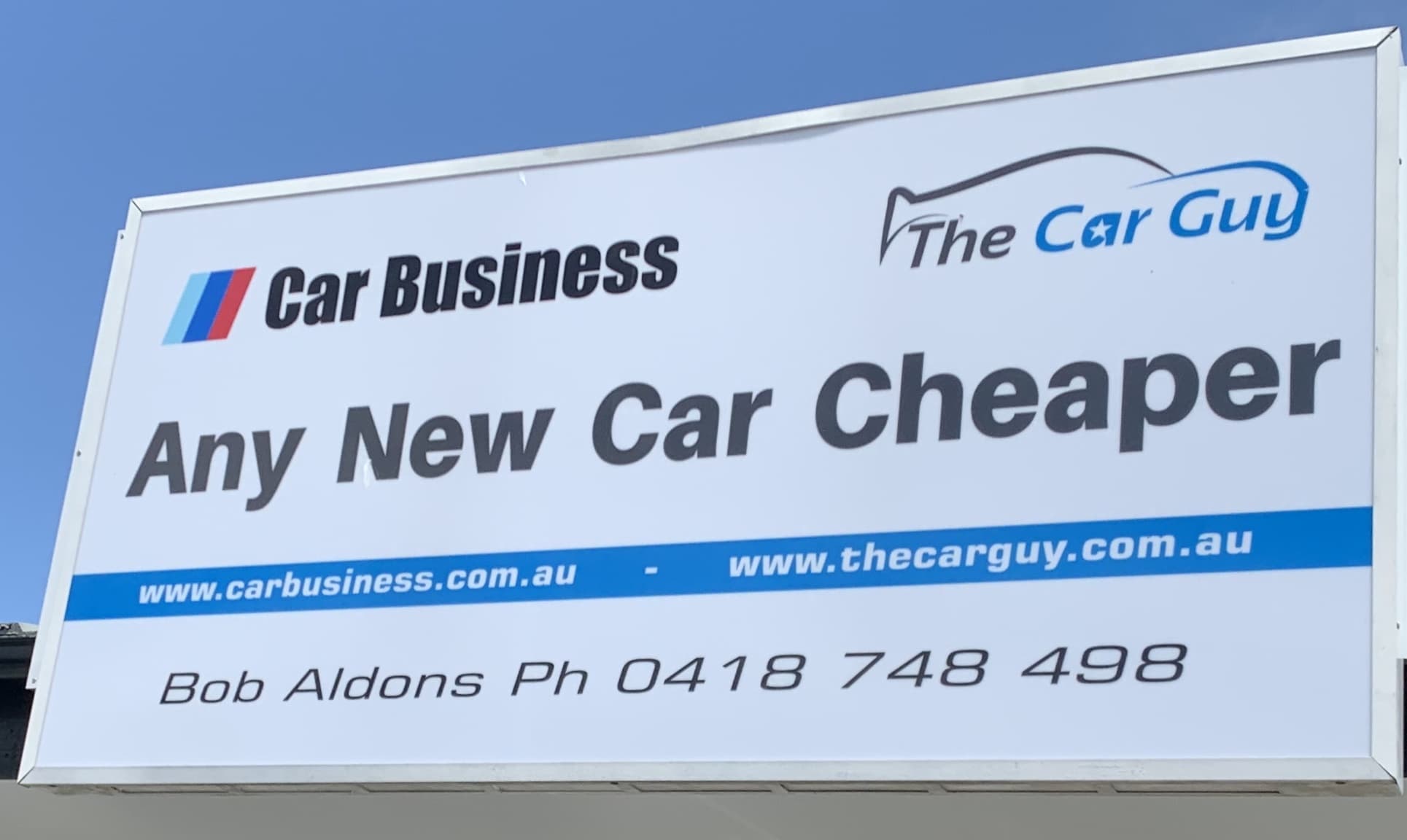 Recent Car Reviews – Kia Niro HEV (Hybrid)